Home Canning advice designed so even a beginner can fill a pantry. Canning and Jarring made easy. You found Simply Canning. It's helpful, it's encouraging, it's just what you need… but oh my, there is so… much… information! Are you lost? Don't know where to start?

This Canning Quick Start is a free tour for those who want to sort through all the information and not miss anything important.
Sign up and you'll be led step by step through the most important pages on Simply Canning.
"Just want to say, you're a foundation, even if you don't know that. For what's going on in society these days and the barrage of negative things. You bring in from your garden of peace and good knowledge for us to just breathe. Love our roots and grow compassion every chance we have. You do that! Thanks for your healthy tenacity." -Claude
Browse canning and jarring and other food preservation categories.
We Make Home Food Preservation Easy, Even for Beginners!
"Good morning Sharon, I wanted to let you know how appreciative I am that you make these videos. You have a great demeanor, and your teaching skills are superb. I have just started watching your video on pressure canning and yes, that is an intimidating process. That is until you simplified it.….. Thank you again for sharing your time with so many! All the best," -Shannon
Recent Articles
Traditionally, canning jars have been boiled and "sterilized" before filling and processing. Many ask if sterilizing jars is necessary, if they're boiled anyway. SimplyCanning.com answers…
"Sharon, I just felt compelled to write you a quick e-mail and say, 'thank you' for what you're doing. Not many websites out there like yours. It's like being taught by your best friend. :)" -Ruth in Marion, NY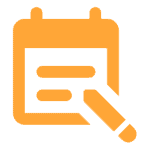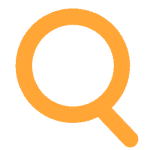 Step 2 – Search
Browse our Free Canning Recipes. Find recipes, tips, and answers to your crucial canning questions.
Step 3 – Do It!
Use our paid online books and classes to get video tutorials that will walk you step-by-step through the entire canning process.
I Understand What It's Like to Want the Satisfaction of a Full Pantry…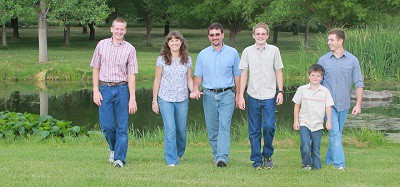 In my mission to keep up with the appetites of my own crew, gardening, canning and jarring and home preserving food has proved to be a great way to provide nutritious, simple, delicious meals. Gradually, my pantry contained fewer and fewer boxes and cans and more and more jars. Fast forward to today, and I'm the author of "The Simply Canning Guide to Safe Home Canning." I've also had the opportunity to instruct hundreds of students around the world!
"Sharon, Thank you for all the helpful practical information that you post. I've been gardening and canning for a lot of years and your information keeps me up to date, doing it right. Keep up the good work. PS: I Thessalonians 4:11 is one of my favorite verses." -Johnna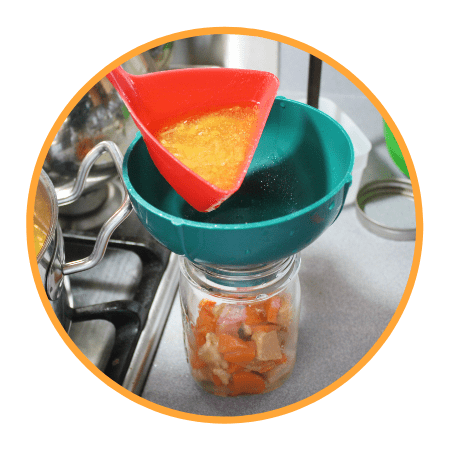 Watch Clear, Step-By-Step Tutorials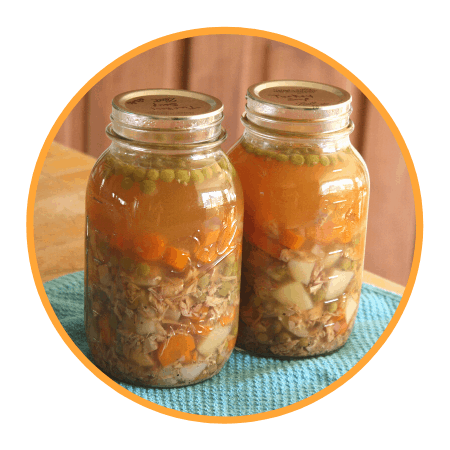 Build Security in the Face of Uncertainty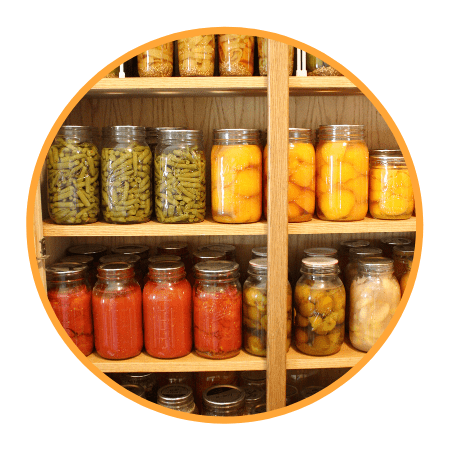 Learn How to Fill Your Pantry
People are confused about online food preservation advice; Simply Canning provides clear guidance so that even beginners can have the satisfaction of a full pantry!
There are two basic types of home preservers:
Those who are seriously looking at putting up enough food for the whole family.
Food preservation is part of a simple frugal lifestyle. They are always on the hunt for new canning recipes.
Do you love having a self-sufficient feeling? Me too. Let's create a well stocked pantry for you to enjoy.
Those who create for fun. It's a hobby. A way to enjoy foods and create their own delicacies.
Do you want to develop a new culinary hobby? Are you a food enthusiast? Would you love to be able to create gourmet gifts? You will find the basics you need to be safe and scrumptious.
Let's work together on canning those inviting jars of
This will be a place for you to learn and develop your own skill at this culinary art.
Simply Canning is a collection of home canning recipes and tips and tricks from my kitchen to yours. Which one are you? I'm a little of both heavy on the lifestyle choice sides.
Home Canning Recipes for Vegetables, Fruit, Jam or Jelly, Pickles and Meat.
Food preservation help with dehydrating, freezing, and homemade freeze dry food storage.
Sun ripened fruits, garden fresh vegetables and home grown meat. We all know just how good and how nutritious they are.
Learn to provide healthy nutritious foods for your family and have fun doing it. Don't get me wrong, filling your pantry is a lot of work up front.
The benefits you enjoy throughout the year are OH, SO worth it.
I have attempted to share safe preserving methods and home canning recipes. However, I make no promises. You alone are responsible for your health. Be aware of current safety recommendations. See my Full Disclaimer here.
My goal is to help YOU succeed! And the very first step to success is…get over the fear. This mini-course is free and my way of getting you started.

The Canning Quick Start course is a tour of the most important information that no one should miss. One e-mail a day for 7 days. Each email focuses on a different aspect of home canning.
And it's free. No charge. No obligation. Sign Up Here.