What Vegetables are the best for Canning?
Any of the canning vegetables recipes you see on this page are great for canning. There are many many vegetables to can. So many I couldn't possibly list them all here. Just know that when you search out your particular vegetable make sure you are using a reliable resource.
Green Beans
Tomatoes (technically a fruit)
Carrots
Beets
Parsnips, Potatoes, Turnips
Pumpkin, Winter Squash
Peppers
Okra
Corn
What Vegetables Can Not be Canned?
It is much easier to create a list of vegetables not to can. Here are a few vegetables (but probably not all) that do not have tested recipes to preserve and store in your pantry. This may not be complete. Some of these might be surprising to you.
Artichoke
Broccoli
Brussel Sprouts
Cabbage
Cauliflower
Eggplant
Summer Squash
Pureed Winter Squash
Lettuce

Cabbage is one that many people want to can. It can be preserved as a pickled item though. Sauerkraut is a great way to preserve cabbage.

Summer squash is another that can't be canned as a plain vegetable, but is easily pickled. These would be things like zucchini, crook necked squash.
Winter Squash IS something that can be canned as a plain vegetable. That would be squash like pumpkin, butternut squash. But you should can them in chunks, not as a puree.
Can Greens Be Canned?
Yes greens like Swiss chard, spinach, beet greens can be canned. Lettuces wont' work. I've got more on Canning Greens here.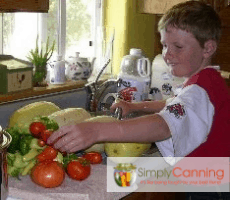 Are Canned Vegetables Less Nutritious than Fresh Vegetables? Or Does Canning Preserve Nutrients?
Fresh vegetables will always be the most nutritious. I get that. However, the benefits of canning vegetables or other preserving methods are that you can save the food for later, so that it won't go to waste if you can't eat it all now.
What is the shelf life of home canned vegetables?
Home canned vegetables are best if used in the first year. However it is a quality issue not a safety issue. If you sure you've used tested safe recipes then your jars will last longer than that. If it has been a year, don't throw your food and hard work away. Just plan on using it up soon.
List of Canning Vegetables Recipes
Pin this to find later!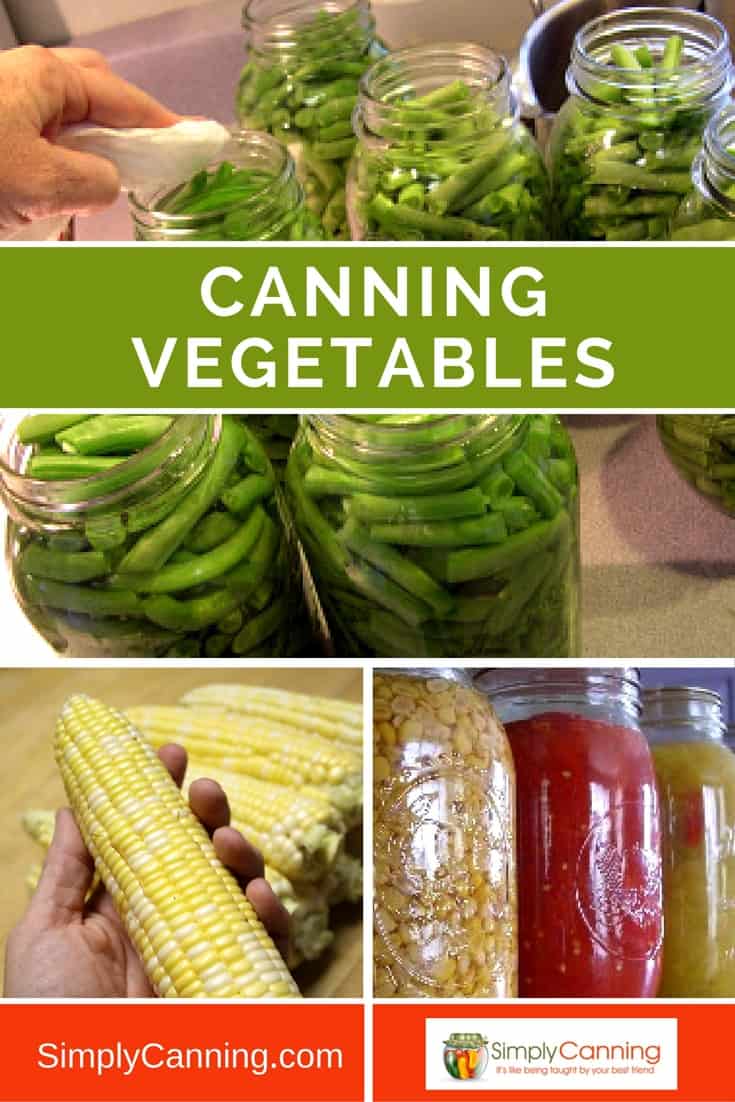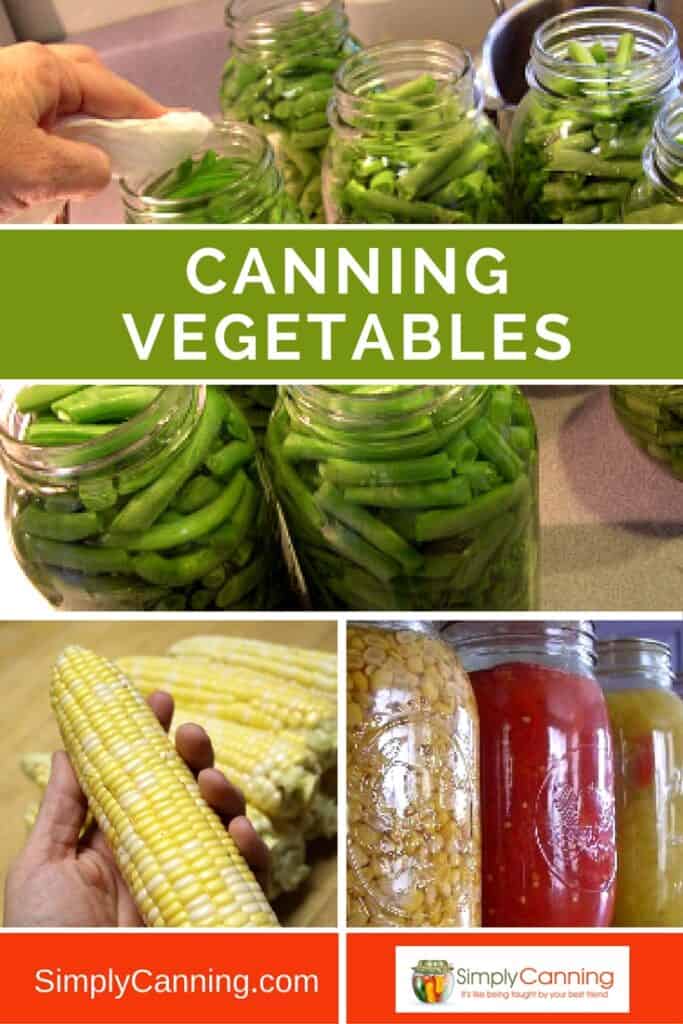 Page last updated: 2/18/2021