Vegetables to Can
What Vegetables are Best for Canning?
Most vegetables are great for canning but not all. Here are a few that do not have tested recipes to preserve and store in your pantry.
Artichoke
Broccoli
Brussel Sprouts
Cabbage
Cauliflower
Eggplant
Summer Squash
Pureed Winter Squash
Lettuce

Some of these might be surprising to you. Cabbage is one that many people want to can. It can be canned as a pickled item though. Sauerkraut is a great way to preserve cabbage. Other vegetables that can be pickled but not canned plain are cauliflower, zucchini and summer squash.

Summer squash is another that can't be canned as a plain vegetable, but is easily pickled. These would be things like zucchini, crook necked squash.
Winter Squash is something that can be canned as a plain vegetable. That would be squash like pumpkin, butternut squash. But you should can them in chunks, not as a puree.
Can Greens Be Canned?
Yes greens like Swiss chard, spinach, beet greens can be canned. Lettuces wont' work. I've got more on Canning Greens here.
What do I mean by 'tested recipes'?
There are many canning recipes floating about the internet. Many of them are fine. But some are not. So how do you know if a recipe is safe? Check the source. The person writing the recipe should be able to tell you where the recipe came from. This will tell you if it has been tested. The USDA / National Center for Home Food Preservation is a safe resource. That is where many of our recipes here on Simply Canning come from. The Ball company and her Canadian counterpart Bernardin have books and websites with tested recipes. Just check the source. If you can't find the source I'd look further.
What about canning Tomatoes?
Tomatoes are actually a fruit but I'll put this here as it is often thought of in the vegetable category. Tomatoes can be canned with either the water bath or the pressure canner. Both methods will ask for added acidity in the form of lemon juice or citric acid to make the tomatoes a bit more acidic. The acidity levels in combination with the processing methods is what stops bacteria and spoilage from entering your jars.
I've got a whole page on canning tomatoes here to for more information. Canning Tomatoes
If you've seen it canned at the store then you can can it at home.
Ok so I specifically put a strike through on that header because many people scan through articles and might not read this paragraph.
It is NOT true that when you see something on the shelf at the store you can put it in a canning jar at home. You must remember that items that are commercially canned have been through a completely different process. We do not have the right equipment in our home kitchens for preserving some of these items. Remember food preservation is a science. Just because you see it in the store does not mean there are safe processes for at home.
Can Vegetables be canned in a Water Bath Canner?
No, vegetables are a low-acid food, so they must be pressure canned to prevent the risk of botulism. However, if you want to pickle them water bath canning is sometimes appropriate.
Some vegetables make great pickled foods. Dilly Beans, for instance. Since you add an acid (usually vinegar), this makes it a high-acid food which is safe to process in a water bath. Be sure the pickle recipe you use is a tested recipe, so you know there is enough acidity in your mixture.
FYI – Some people call 'water bath canning' a 'boiling water bath' or a 'hot water bath' This is generally the same process. Submerging jars fully with water and boiling for a set amount of time. Great for fruit, pickled items, jams and jellies but not canned foods like vegetables.
Can you Can Raw Vegetables?
Yes, actually some vegetables are ok for a raw pack. Remember this does not mean to not use a pressure canner. Raw pack is just a method of packing your jars with raw food instead of blanched food. Green beans for example can be canned either raw pack or hot pack. Both must be processed in a pressure canner.
Are Canned Vegetables Less Nutritious than Fresh Vegetables? Or Does Canning Preserve Nutrients?
Fresh vegetables will always be the most nutritious. I get that. However, the benefits of canning or other preserving are that you can save the food for later, so that it won't go to waste if you can't eat it all now.
What is the shelf life of home canned vegetables?
Home canned vegetables are best if used in the first year. However it is a quality issue not a safety issue. If you sure you've used tested safe recipes then your jars will last longer than that. If it has been a year, don't throw your food and hard work away. Just plan on using it up soon.
Do You Grow a Garden?
If you are a gardener, I'm sure you will agree that a vegetable garden is a lot of work. But growing and canning vegetables for your own family is amazingly satisfying at the same time.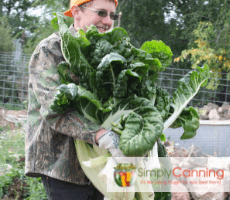 I enjoy getting out in mine. I love planting the seeds or plants from the nursery. I like tending to them, watering them, and watching them grow and produce. My kids grew up eating raw veggies right out of the garden.
I don't particularly enjoy dealing with garden pests. Who does, right?! And come to think of it, watering is a problem in the dry climate we live in.
But the work is well worth it. Especially when harvest comes! That is when all the work pays off. Actually, the work pays off on the dinner table, doesn't it? You've got all these vegetable to can, put on your shelf, and serve all winter long.
My sons all helped me in the garden, but son #3 enjoyed it the most. Here he was washing some of the bounty he brought in from our garden.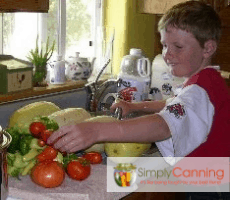 Pin this to find later!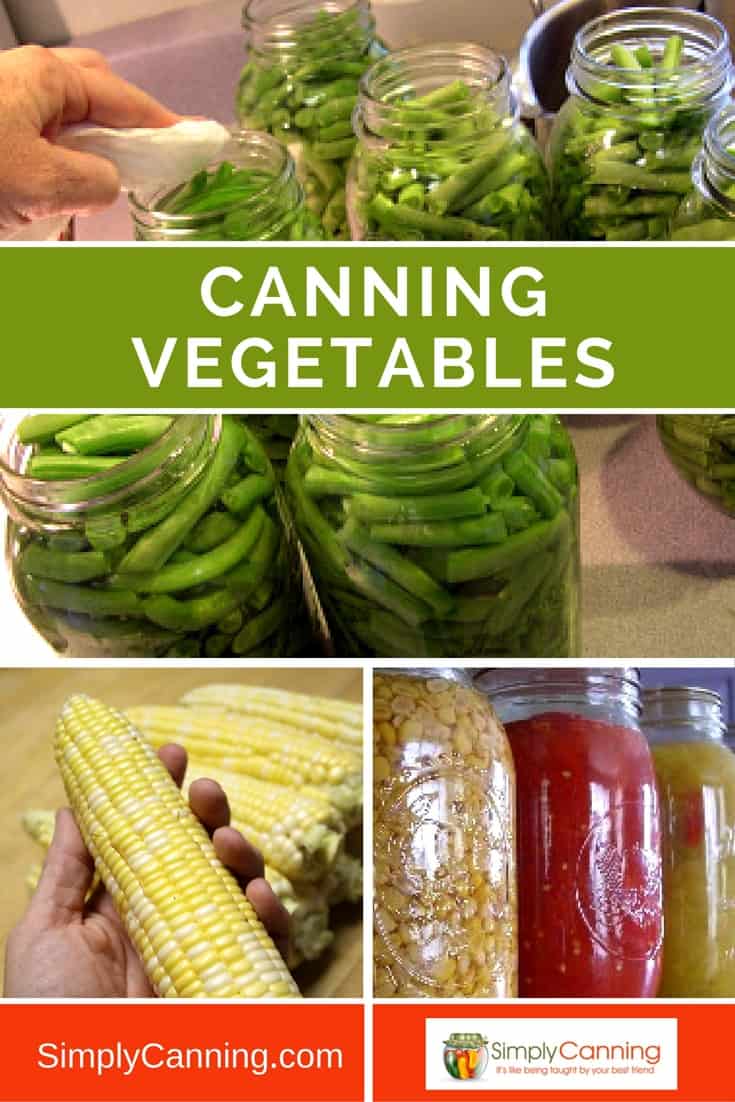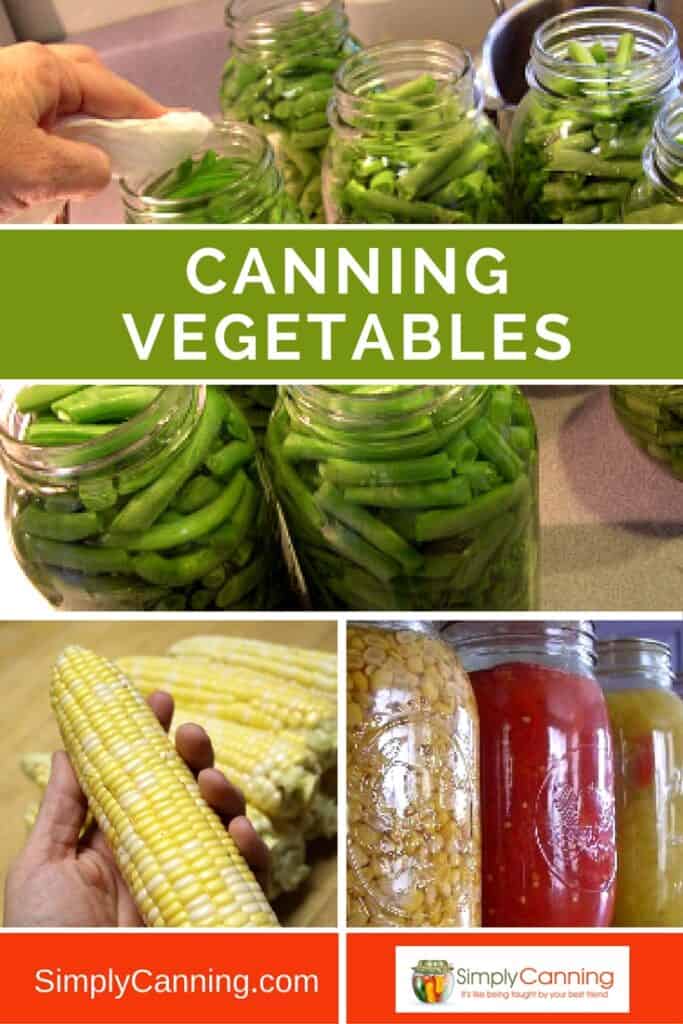 Page last updated: 2/18/2021