Do you love tomatoes fresh from the garden? This collection of canning tomatoes recipes will get you started preserving tomatoes that you harvest.
I love home canning tomatoes to use in salsa, soups, and spaghetti sauces.
Below is a list of all the pages on this site regarding home canning tomatoes. Everything from processing directions and safety recommendations to my favorite tips.
Learn how to can tomatoes!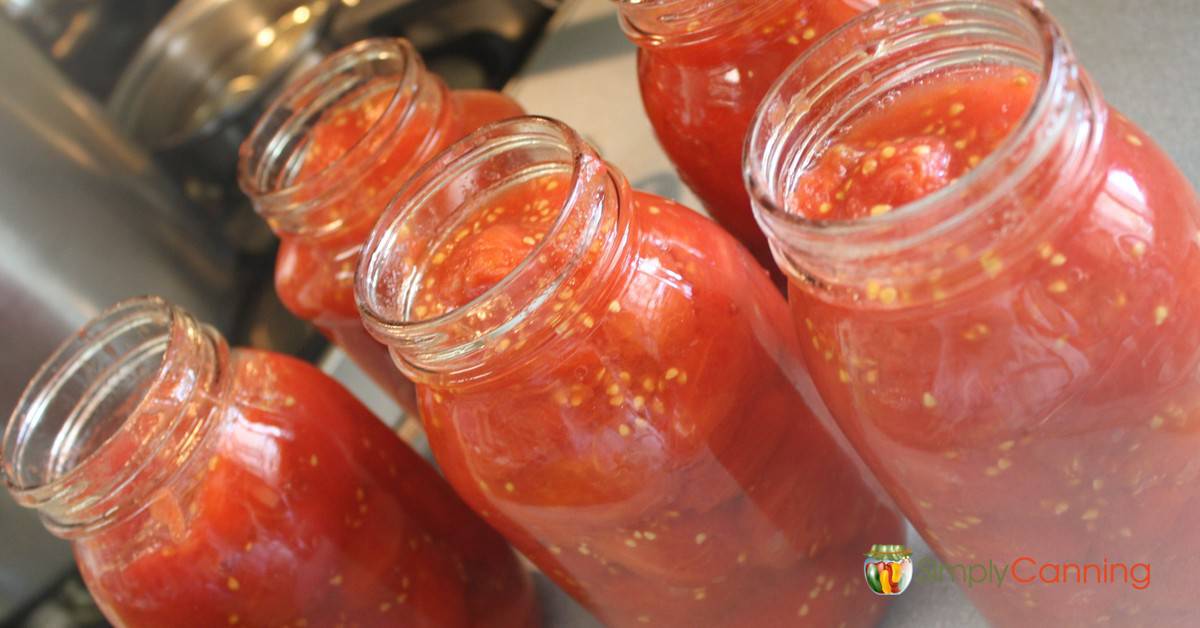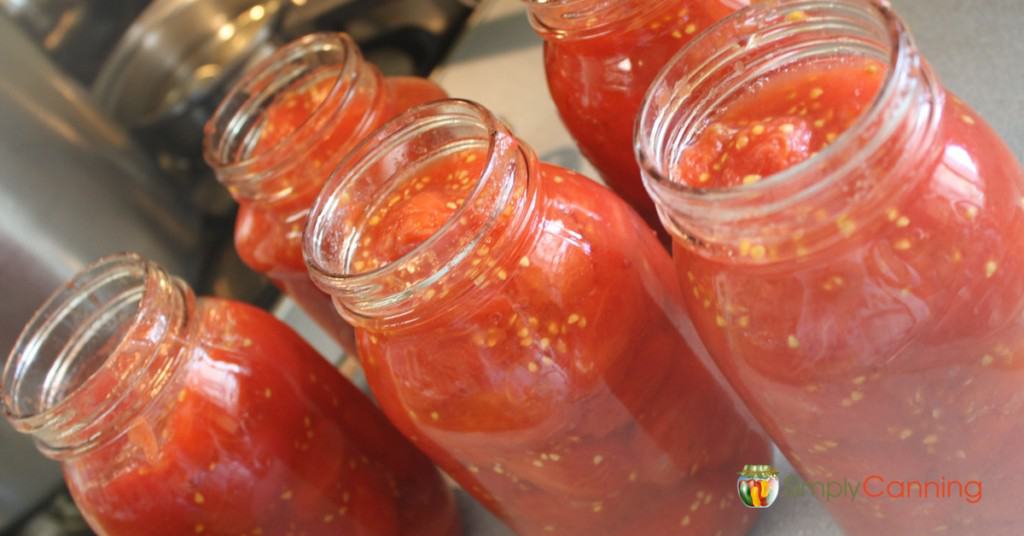 Safety Recommendations for Home Canning Tomatoes Recipes
Learning how to can tomatoes starts with safety. Discover why you should acidify tomatoes before processing. Tomatoes have long been canned by the traditional boiling water bath method.
However, USDA recommendations have changed. Tomatoes are very close to the safety borderline of acidity.
---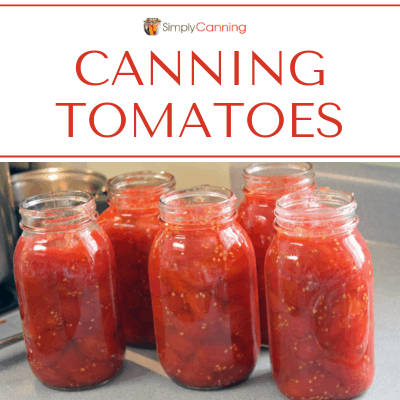 How to Can Tomatoes Raw Pack Style
Instructions for putting up tomatoes packed raw and whole in their own juice. I like to have these jars on hand for soup or stew bases, chili, and other meals.
---
~ OR ~
Spaghetti Sauce (without meat)
One of the best parts of trying these canning tomatoes recipes is that you can start making your own spaghetti sauce. Beat the price and nutrition of store bought, but keep the convenience. Remember to always use a tested recipe and always use a pressure canner for spaghetti sauce.

---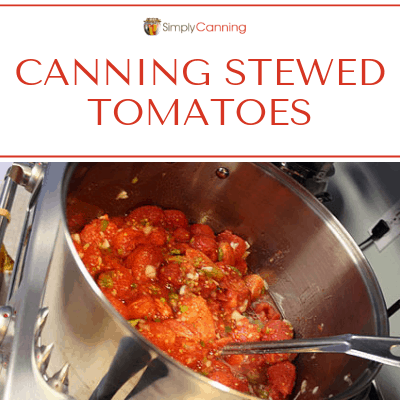 A jar of stewed tomatoes is a versatile ingredient. Use it as a base for stews or chili. Pour it over a roast in a Crockpot and add some potatoes, onions, and carrots for an easy meal.
---
Then when you have your tomatoes prepared and ready for the canner, learn how to can a plain, unseasoned tomato sauce. Ready for any recipe.
---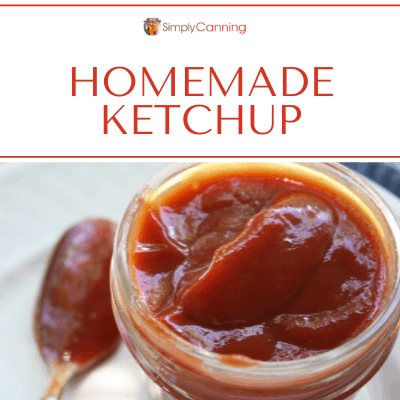 ---
3 Tips for Home Canning Tomatoes
It's tomato season, so it's time to learn about home canning tomatoes. Because when your tomatoes get ripe, you've got a counter full of tomatoes that must be processed ASAP, before they spoil.
---
Learn how to make this quick, easy, creamy tomato soup using home-canned tomatoes.
Get Tomatoes for Canning Tomatoes Recipes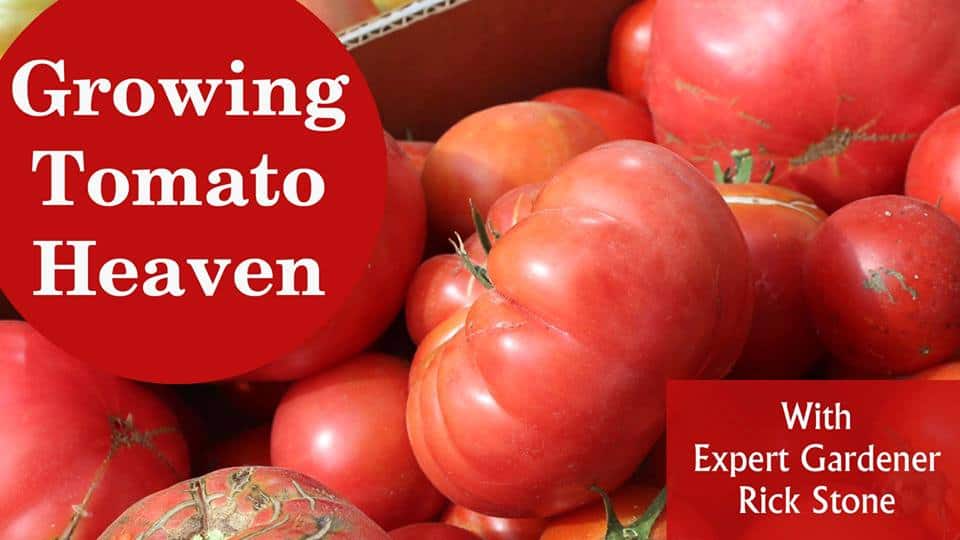 Learn to grow the best crop of garden tomatoes on the block with this course by my gardener friend Rick Stone.
Click here for Growing Tomato Heaven.
This course is designed to give you the skills you need to be successful your first time or your 50th time planting tomatoes.
Rick makes his courses fun and informative.
Canning Tomatoes Recipes
I get asked a lot about what kind of tomatoes are good for canning. If you are making tomato sauce, I'd suggest you use Roma tomatoes. Roma tomatoes are meatier than other tomatoes. They work great when preserving tomatoes as sauce, salsa, spaghetti sauce, ketchup, and more. Another variety great for canning is the Marzano Italian Paste tomato.
Every year I plant several varieties in our garden. One year, I planted some yellow just for fun. I had some space left over in my garden and decided to try something new.
I always include one each of the prolific cherry tomato and pear tomato, just for my boys. These are for eating fresh whenever they want. My son eats them straight from the bush. He loves grazing through the tomato bushes as much as the raspberry bushes…well, almost.
I hope you enjoy these canning tomatoes recipes!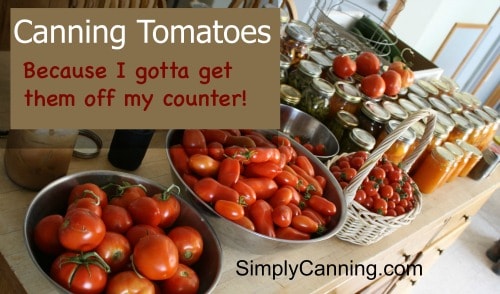 Reader Questions & Comments: Do I Have to Process Home-Canned Salsa?
Sheila Asks:
"I made salsa with a friend and am not sure if I 'trust it.' We had a borrowed recipe (with vinegar in it), but the part I question is that we did not use pressure or boiling water technique.
We heated the washed jars in the oven, then put the cooked (boiling) salsa into the hot jars and put the hot lids on. They did all seal.
Is this good enough? I thought it had to go into the pot and boil the whole jar? As you can tell, I am a very beginner! Thanks very much."
Sharon Answers:
Hi Sheila,
You are correct. You should always process home-canned foods in either a water bath canner or a pressure canner, depending on the food type. Salsa can be safely processed in a water bath canner.
Here is a link describing water bath canning.
What you did is called "open kettle canning." This is where the food is put into the jars hot and allowed to cool on its own. You can get a seal this way, but there is no guarantee that the food inside has been cleared of any spoiling factors.
Open kettle canning used to be common, but it is now not recommended. I hate to be the bearer of bad news, but I hope that helps.
Sharon
Canning Salsa
By: Anonymous
"I do not have a 'canner.' Is it okay to use another type of pan to 'can' salsa in? I boiled the jars and lids, made the salsa according to directions..now it says I can freeze or put in a boiling bath water…do I need a CANNER?? Or can I use any pan as long as the jar is entirely covered with hot water?? Can I lay the jars on their sides?? Thank you!"
Sharon Answers:
Yes, it is okay to use another pot. As you said, it just needs to be deep enough that your jars are covered with water. You will also need some sort of a rack to keep your jars off the bottom of the pot. Don't lay your jar on their sides. They do need to be upright and covered with water.
Fresh Salsa
by: Anonymous
"Can I can using a water bath method fresh salsa? That is, not boiling salsa outside of jars with lids and rings on."
Does Salsa Have to Be Processed?
by: Steph
"My brother made salsa but did not process, just turned it over to seal lids. Is it safe to eat?"
Sharon Answers:
Salsa should be processed in a water bath canner. The salsa that your brother made should be stored in the fridge and used. It should not be stored on the shelf.
How Much Vinegar & How Long to Water Bath?
by: Kathie
"I love my homemade salsa. Two quarts of tomatoes…1 onion…cayenne peppers (fresh)…and spices. All cooked stovetop first. My problem…to can it, do I need to add vinegar? How long should I water bath the pints? Is there a formula used?"
Sharon Answers:
Great question. There is no formula per se, but the safety of your recipe does depend on the pH level of the mixture. And that pH level will depend on the ratio of tomatoes, vinegar, and veggies. I do not give processing advice for personal recipes as there is no way for me to know what the pH of your recipe is.
My recommendation is that you find a tested recipe that is similar to your recipe as far as the tomato, vinegar, and vegetable ingredients. That way, you can adjust the spices to your taste preferences.
Pin This to Find Later!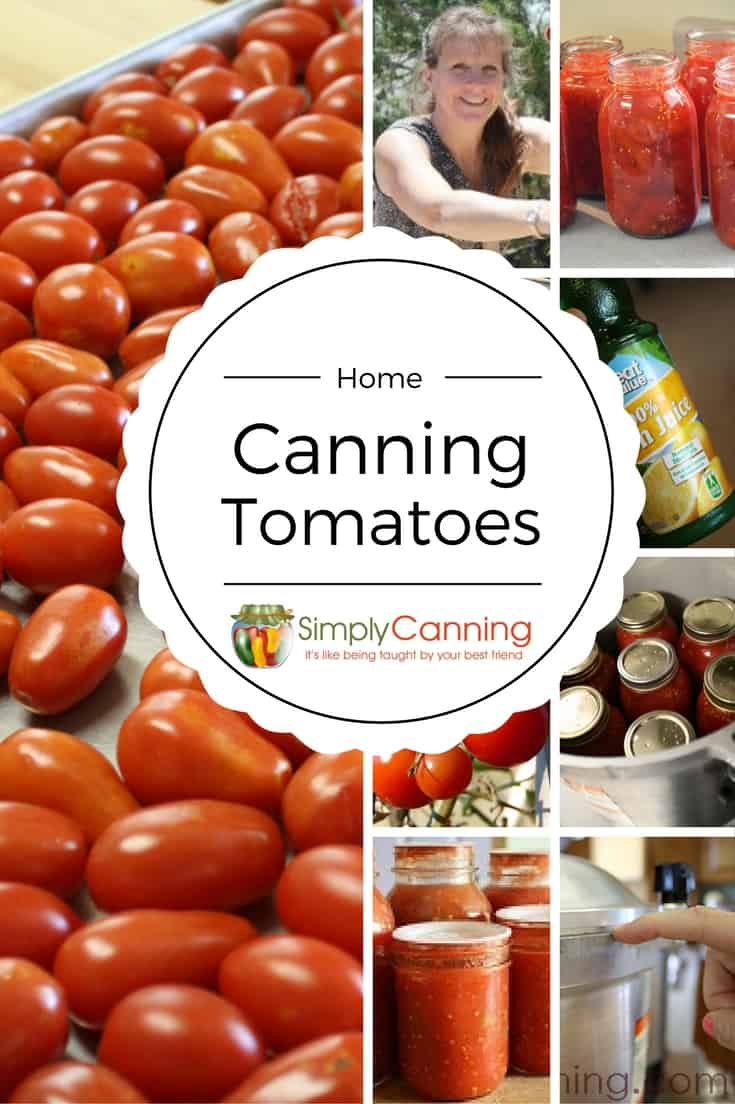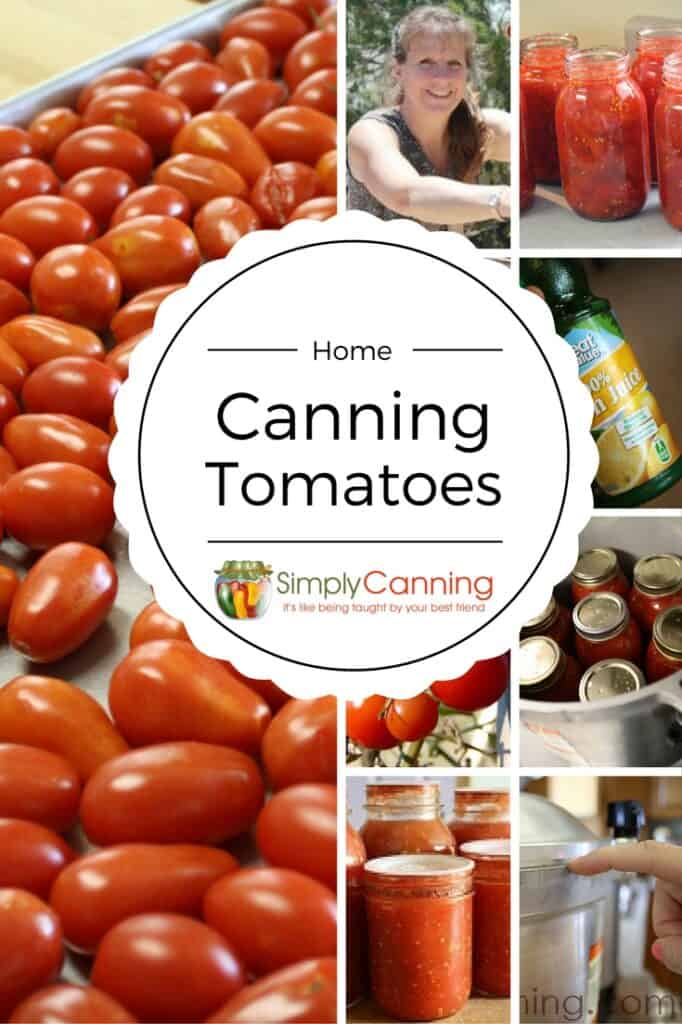 Page last updated: 5/27/2021