Two methods on how to freeze strawberries.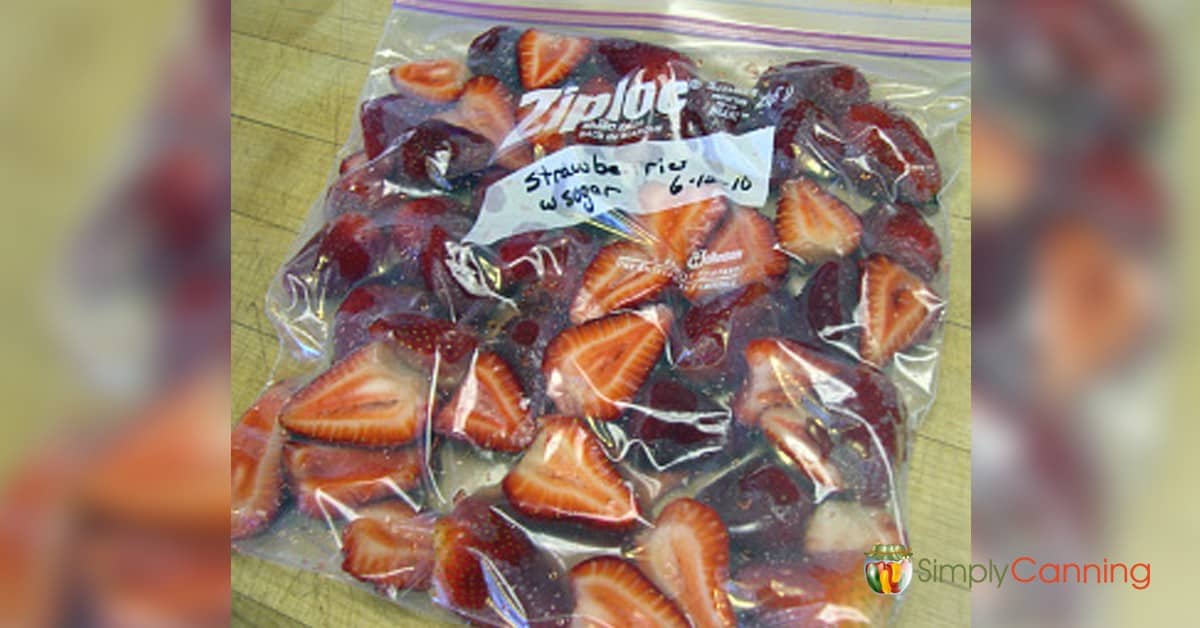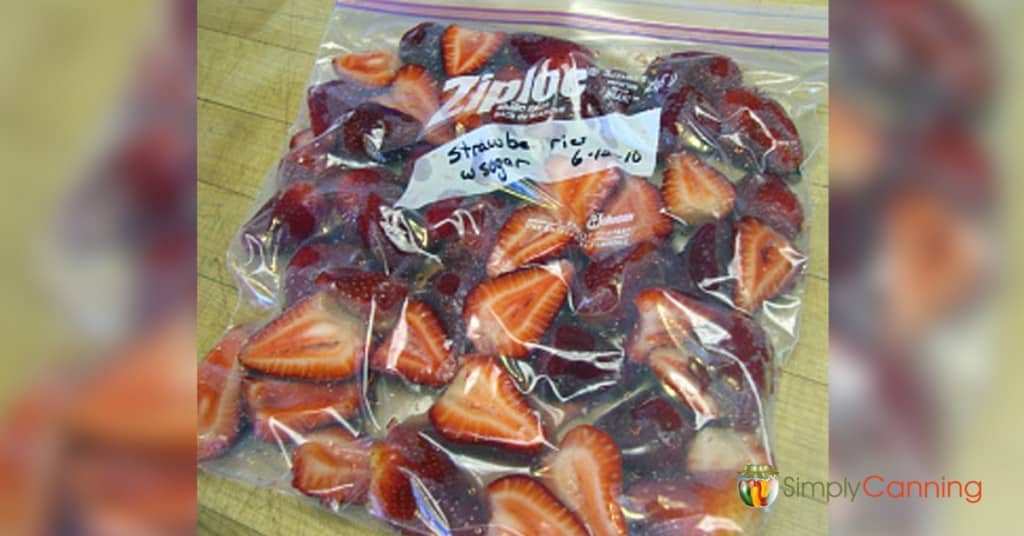 You will need:
strawberries
freezer bags or other freezer container
small knife
sugar – optional
ice cube trays
blender
lemon juice
First step, of course, is wash your strawberries.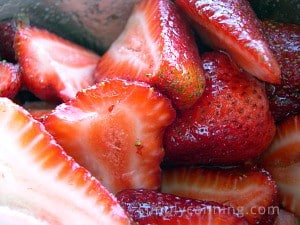 Simply rinse with cold water.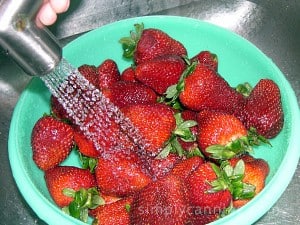 Hulling Strawberries
Next, remove the tops.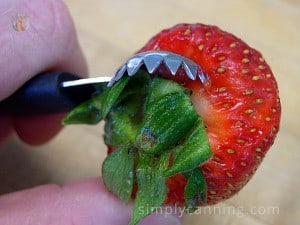 This can be done with a small knife, or I like to use my strawberry corer. It slips the green stem out and takes less of the strawberry with it.
Whatever works for you.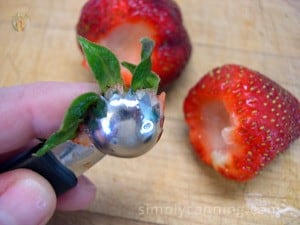 My friend Winona (hi, Winona!) uses a straw to hull hers. Ingenious idea. Push the straw through the bottom of the strawberry, and it pushes the hull right out!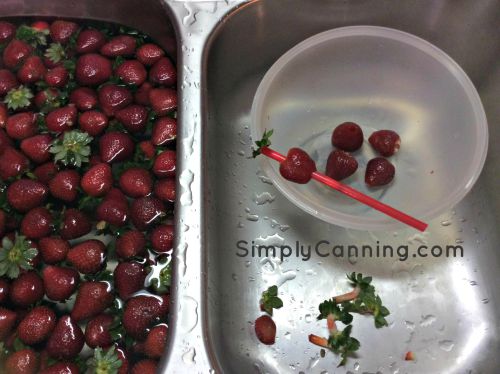 Freezing Strawberries
Slice the strawberries in half.
The larger fruits could be quartered and the smaller fruit can be left whole. Your choice.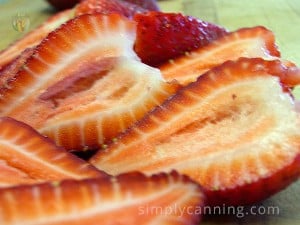 Sprinkle with sugar if desired.
My Ball Blue Book suggests 1 part sugar to 6 parts strawberries. I did about half this much and it was plenty! My suggestion is to lightly sugar them. Very light with the sugar; we want them to taste like strawberries, right?!
Gently stir to coat the strawberries evenly. Let sit until sugar dissolves. This takes five or ten minutes.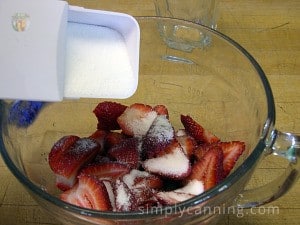 Place in freezer bags.
Be sure to remove as much air as possible, seal, and label.
Freeze!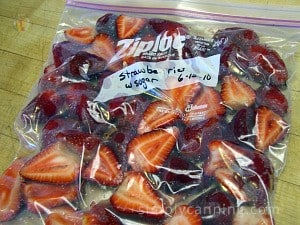 How to Make Strawberry Ice Cubes
Another fun way to freeze strawberries is in ice cube trays.
Wash strawberries. Remove those tops and place in a blender.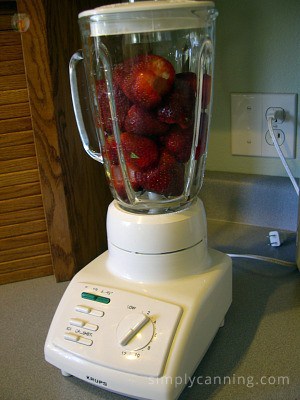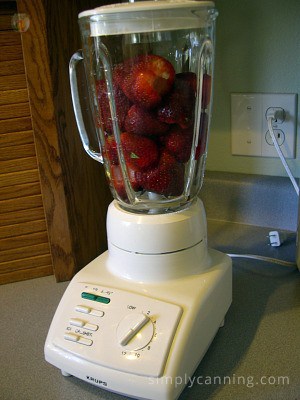 Add 1 tsp. of lemon juice and blend until smooth. Pour into ice cube trays.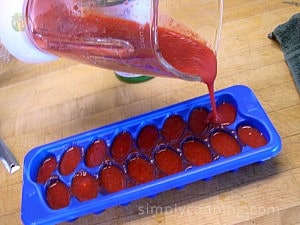 Place in the freezer. The next day, simply pop the strawberry cubes out and place in a freezer bag.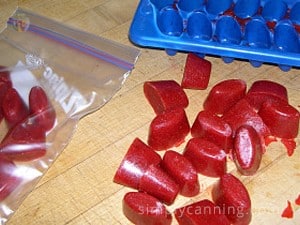 Use these as ice in drinks for a cool summer treat. Add to your fruit smoothies.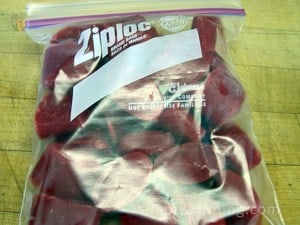 How to Freeze Strawberry Popsicles!
Another idea is to make healthy popsicles for your kids.
After you have filled your trays and before they have frozen, cover with plastic wrap. Poke a popsicle stick through the wrap on each cube. (I need to get a picture for this as it is so easy)
Freeze and you have a nice cool treat that is healthy too. Don't forget to label and date.
Recipe Card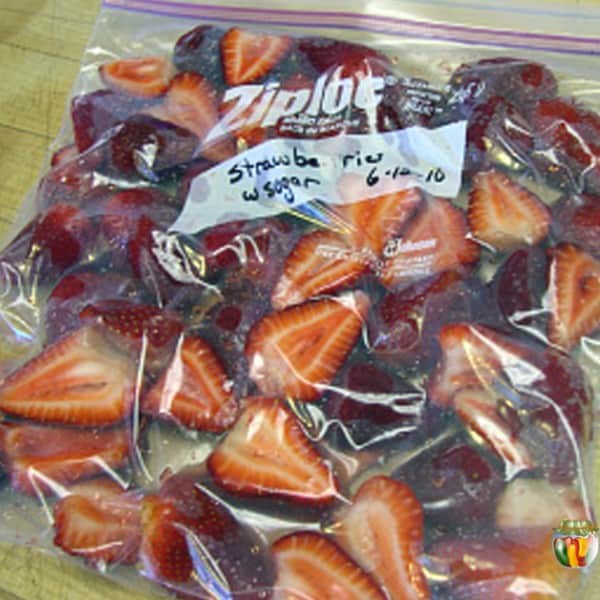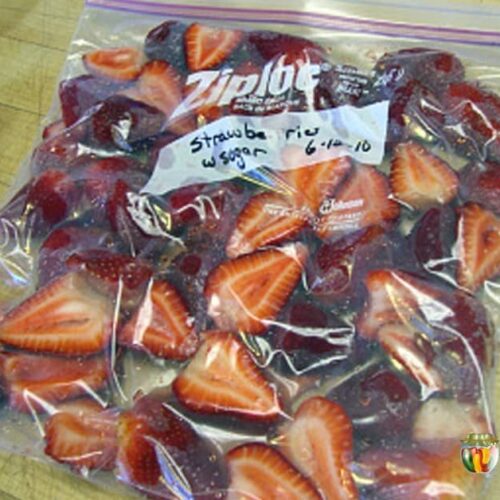 How to Freeze Strawberries
Learn how to freeze strawberries using two different methods!
Ingredients
Equipment
Freezer bags/containers

Small knife

Blender

(optional)

Ice cube trays

(optional)
Instructions
As Strawberries
Wash and hull strawberries.

Slice strawberries into halves.

Sprinkle with sugar (1 part sugar to 6 parts fruit) if desired. Let sit until sugar dissolves.

Remove air, seal, and label.
As Ice Cubes
Wash and hull strawberries.

Place strawberries in blender.

Pour into ice cube trays and freeze.

Remove frozen strawberry cubes and freeze in freezer bag.
Processing
Last Updated: 6/3/2021

Related Pages
Freezing bananas is a savvy way to cut waste, especially on well-ripened fruit! It makes a great summer treat and can be used for banana bread later. Learn more about freezing bananas at SimplyCanning.com.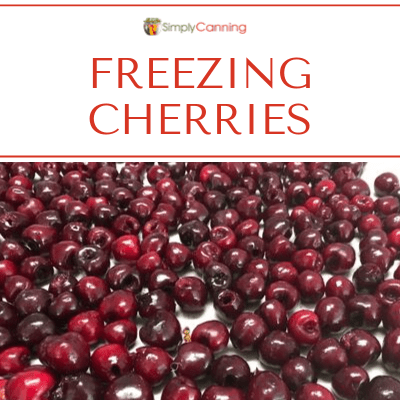 Freezing cherries to preserve them is easy and gives you a taste of summer, even when there's snow on the ground. Sweet and delicious! Discover the tips and tricks over at SimplyCanning.com.
Freezing apples can be done in many ways. SimplyCanning.com shares tips and tricks for different ways that you can preserve your apples in the freezer for easy use later.
Pin This to Find Later!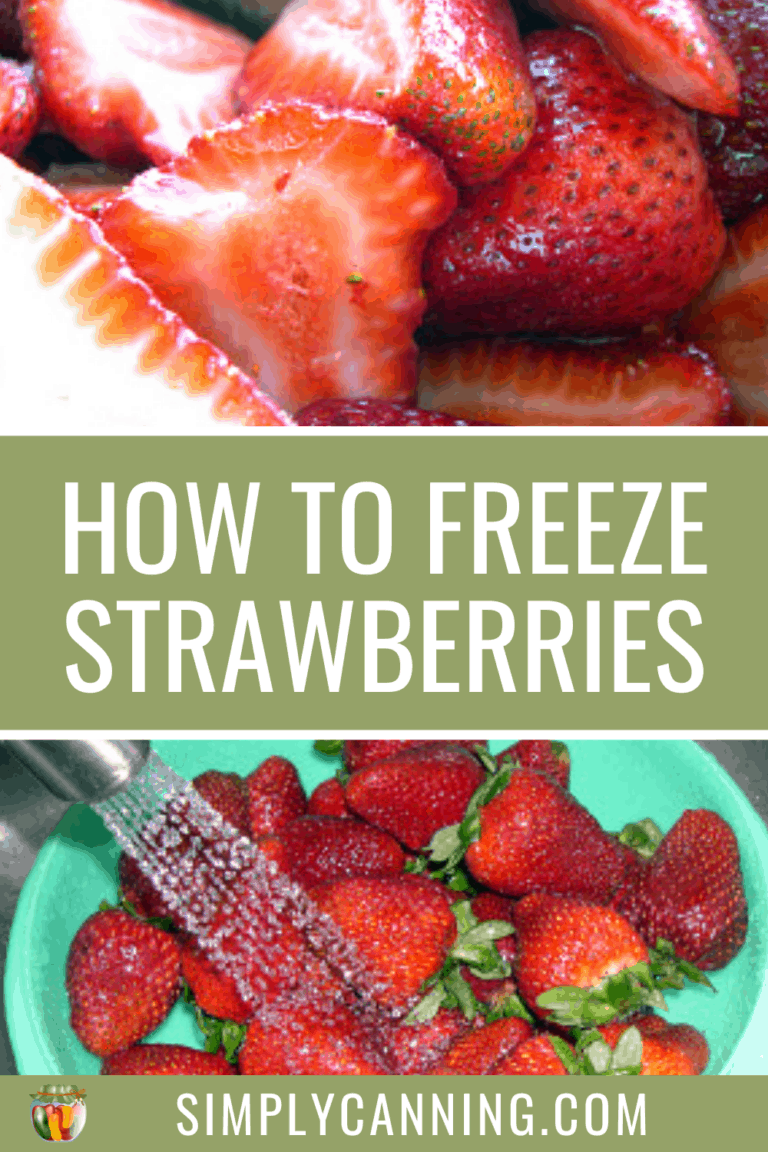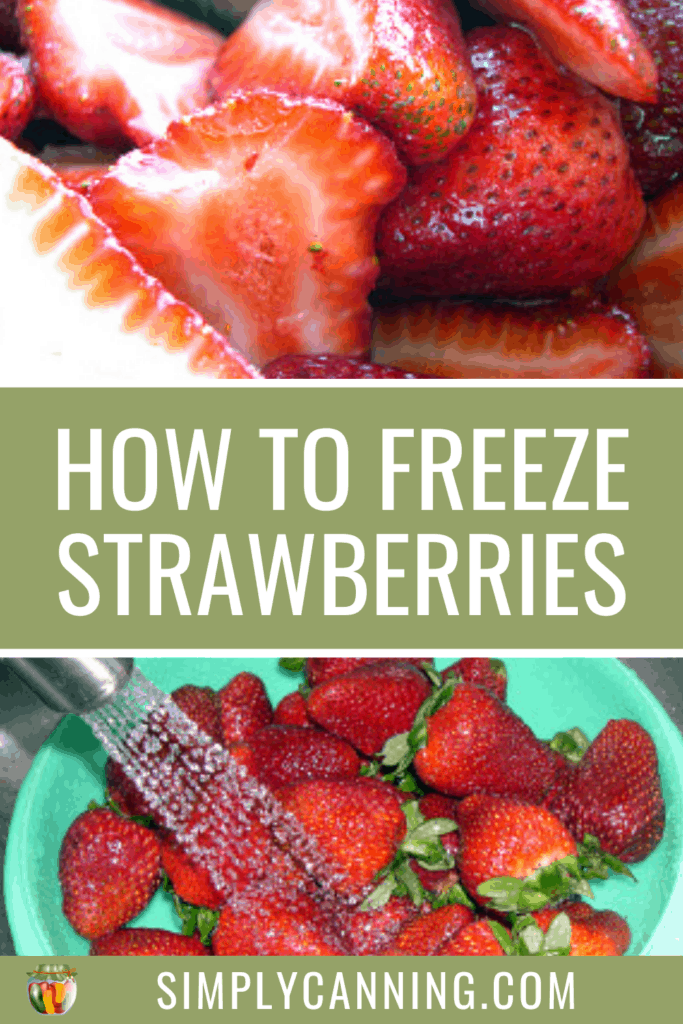 Page last updated: 6/3/2021