Learn how to freeze peas. The pictures on this page are snow bird peas, which are eaten with the pods. The same procedures applies for other types of peas. You will simply harvest them and remove the peas from the pod.
What containers you choose to pack in is personal choice. I used quart size freezer bags. (Freezer boxes work best for things that are frozen wet in a syrup.)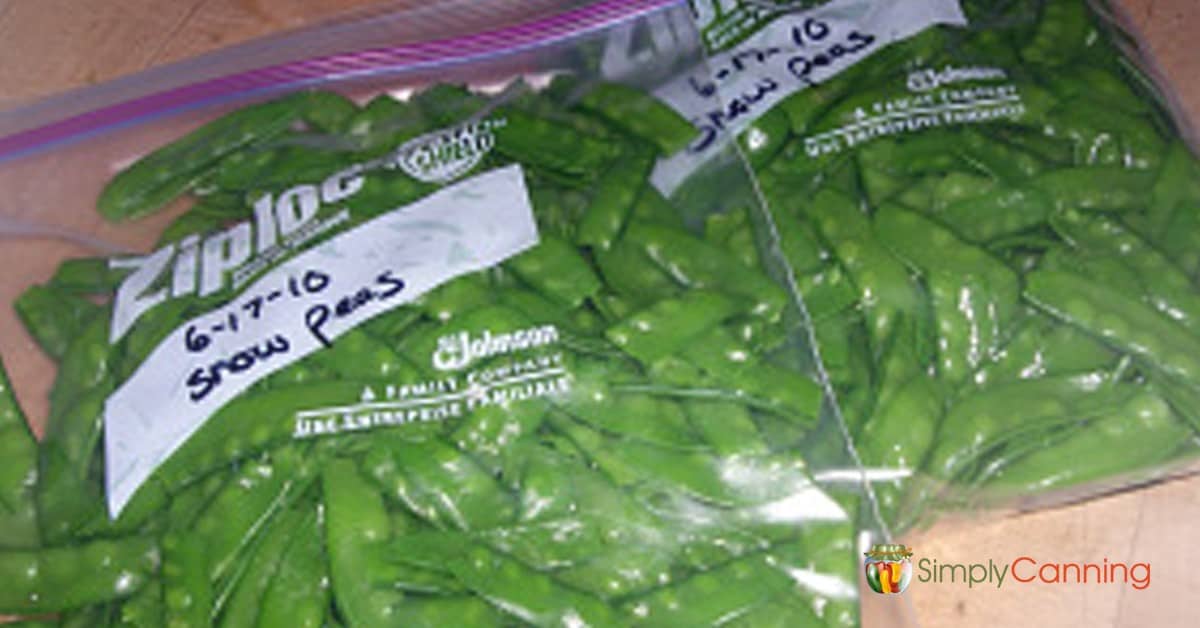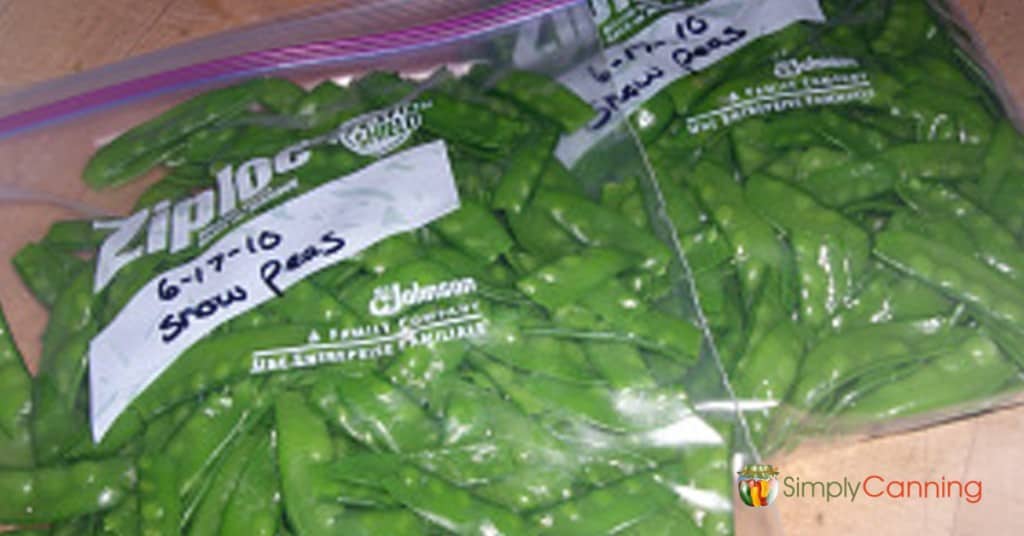 How to Freeze Peas
First, harvest your peas early in the morning when they are at their freshest.
Depending on the type of peas, you will either remove the peas from the pod or snap the stem and blossoms off the pods of snow peas.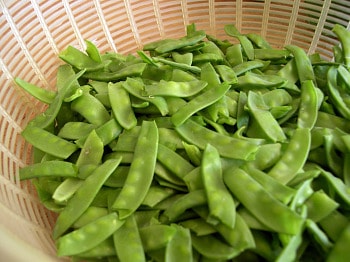 Blanching Peas for Freezing
Peas need to be blanched before freezing. This helps retain the color and nutrition.
Bring enough water to cover your peas to a boil. I use my blancher, but a large pot will work as well. When the water is boiling, throw in the peas.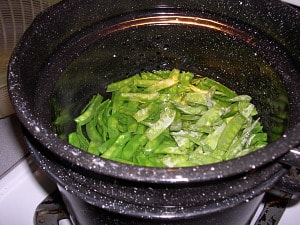 Start timing right away for 2 minutes. As soon as time is up, remove peas to a bowl of very cold or ice water. This stops the cooking.
Next, drain the peas and dry. I have a salad spinner that I sometimes use to spin the water off.
Or you can just drain in a colander, then spread out on paper towels or a tea towel and blot dry.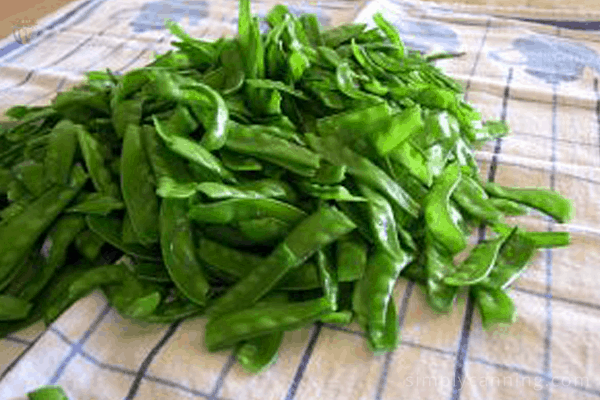 You can gently roll up the peas in your towel to dry them, but don't squeeze your veggies.
Packaging Peas for Freezing
Now package the peas in serving-size quantities. Using freezer bags seems easiest to me.
I flatten out the baggie and squeeze out as much air as possible without squishing the peas.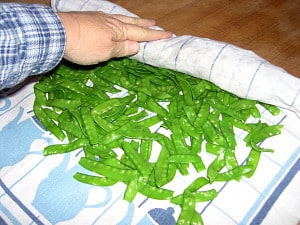 Seal, label, and freeze!
Baggies frozen in this way stack nicely in the freezer. Very convenient. Be sure and place your packages in the freezer in a single layer at first. After the peas have frozen completely, you may stack the bags for convenience. This ensures that the packages will freeze quickly and completely.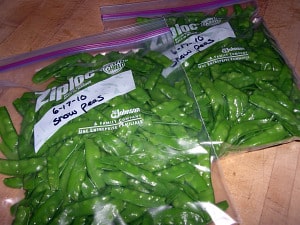 Recipe Card
Related Pages
Freezing vegetables can be a good alternative to canning – especially when you don't have enough for a full canner. It can be fun making different combinations, too. Get inspired at SimplyCanning.com.
Freezing green beans fresh from the garden is a great method to preserve your food at peak freshness. Master the process quickly whether you are using pole or bush beans.
How to freeze corn, on or off the cob. It is an easy and nice alternative for preserving your harvest or farmer's market haul.
Pin This to Find Later!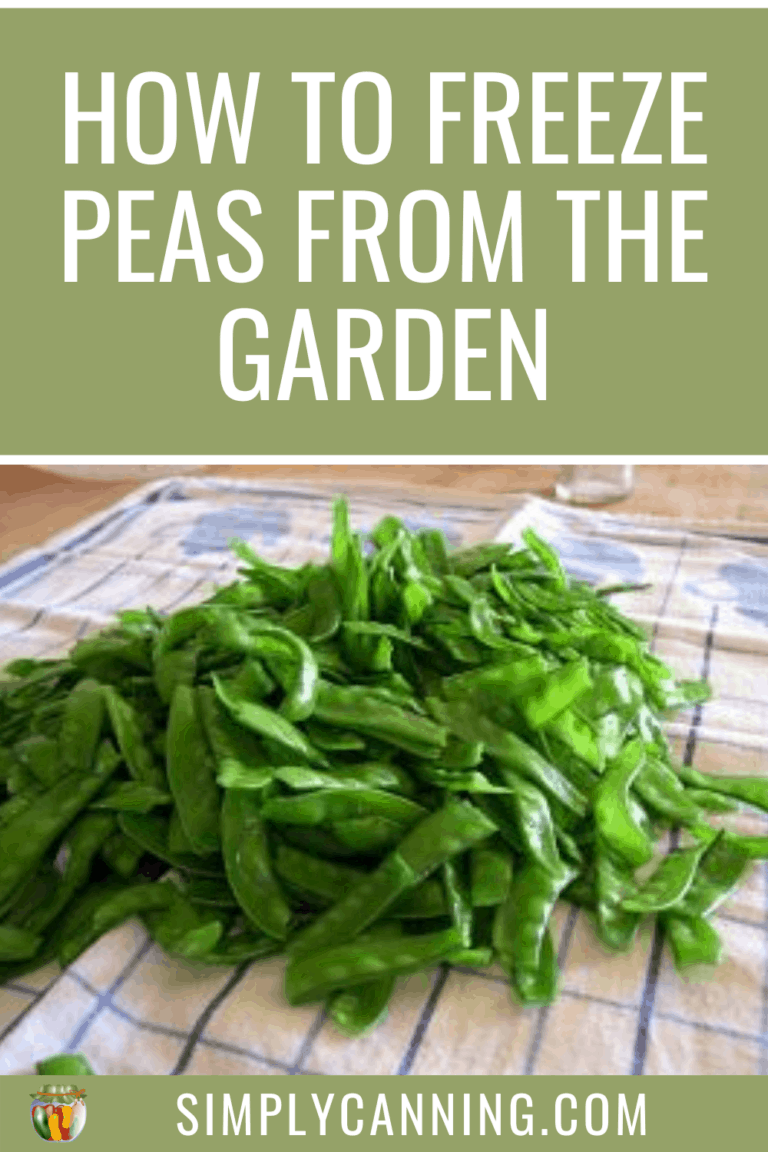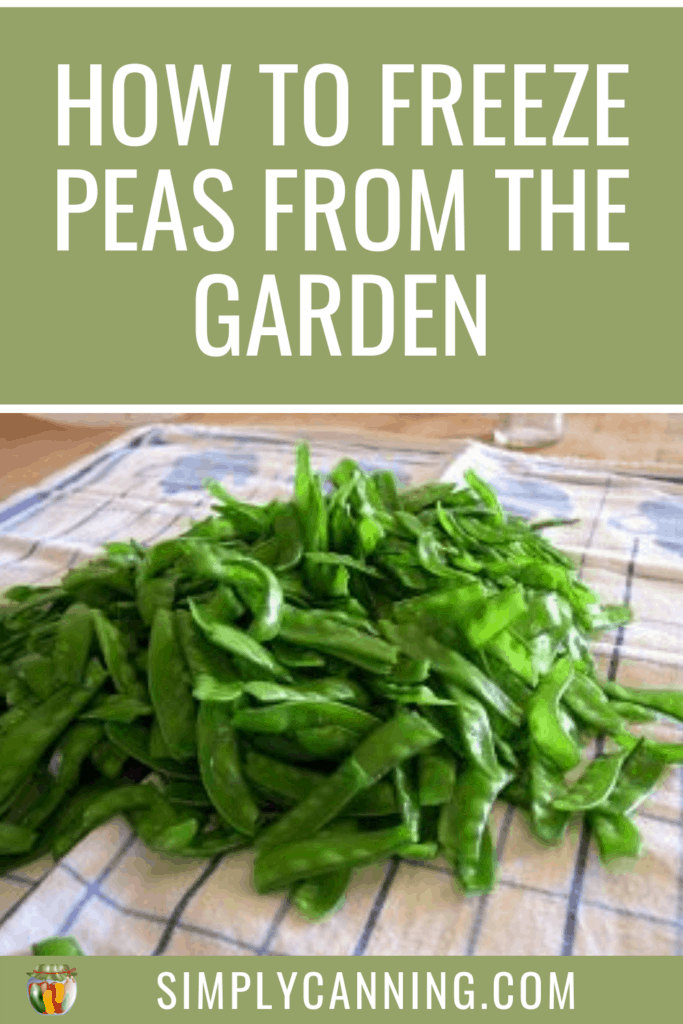 Page last updated: 6/3/2021