Freezing raspberries is probably the best way to preserve red raspberries for later. Red raspberries are fragile berries, and although I have not tried it, others say they don't hold up well to canning. Raspberry jam, on the other hand, is a totally different story!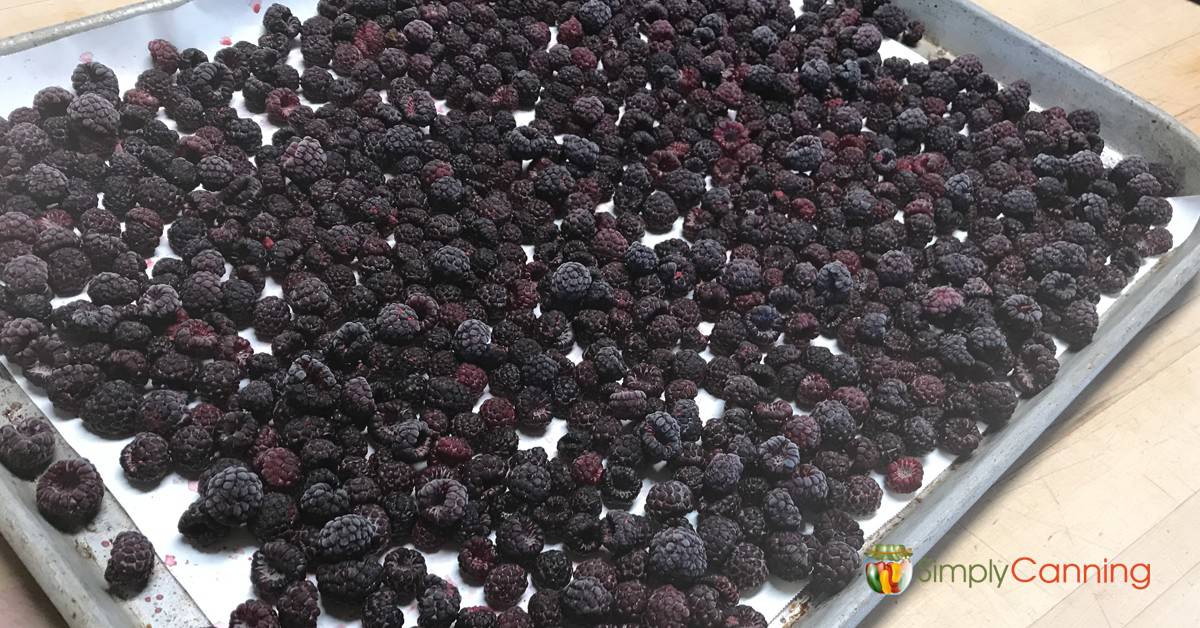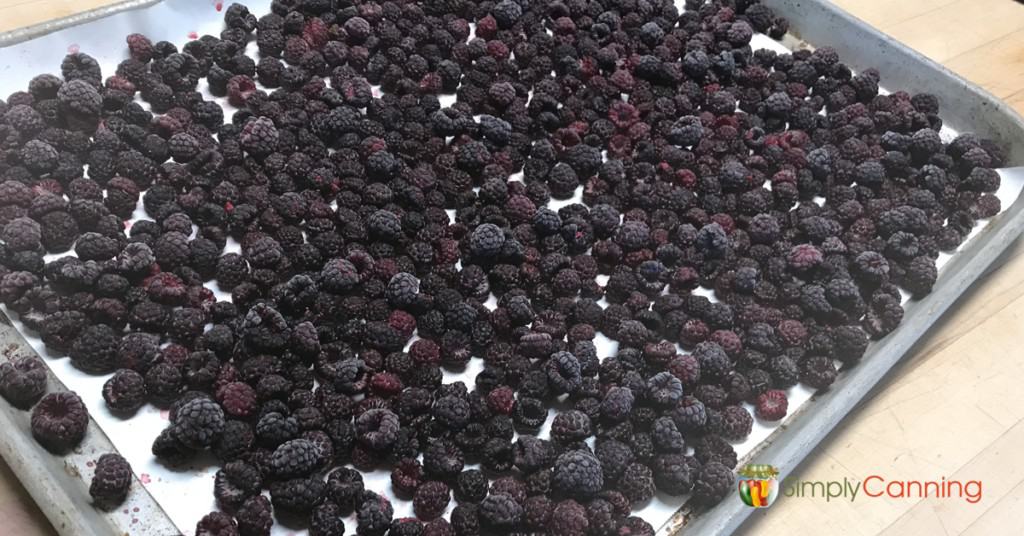 I also freeze and can black raspberries. Black raspberries are a little firmer than the red variety and work for either preservation method. I've got pictures of both on this page, but the method is just the same for either red or black…and for other berries as well.
How to Freeze Raspberries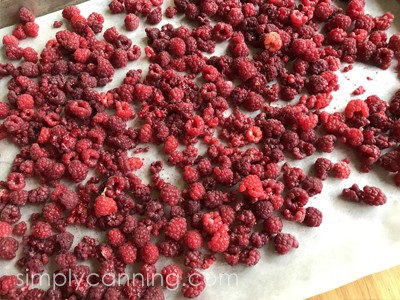 When freezing raspberries, you have a couple of options. To prepare your berries, simply pick your berries and rinse them if needed. Remove any that are moldy or old.
How to Freeze Raspberries
Freezing Raspberries: Dry Pack with No Sugar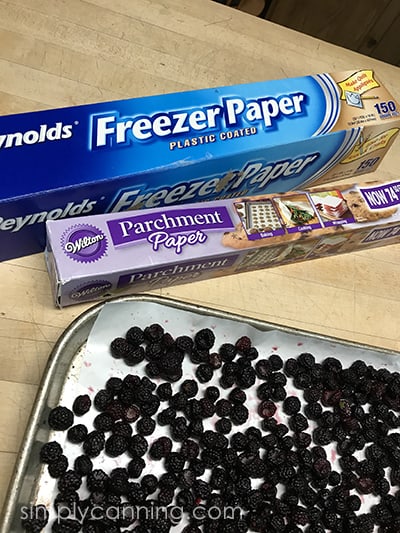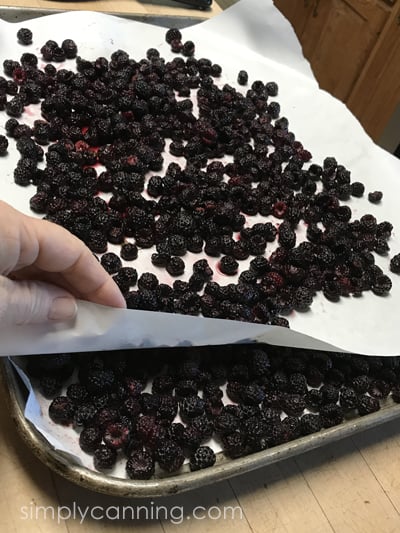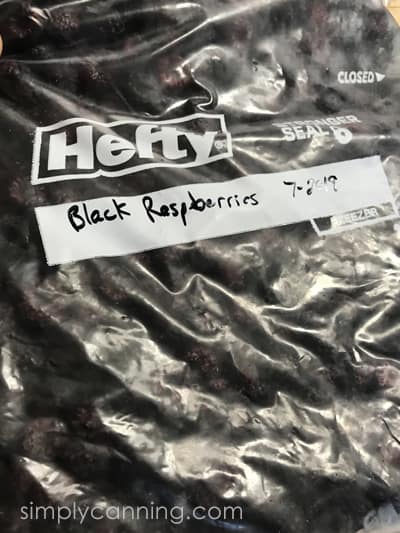 Dry packaging in a Ziplock bag is the easiest way to freeze berries, and it's the way I do mine.
Freezing Raspberries on a Tray
Spread the berries on a piece of freezer paper or parchment paper in a single layer. Place this in the freezer, and when the berries are frozen, you can take the tray out of the freezer and transfer your berries to freezer bags. I recommend no larger than quart-size bags. The berries will be single frozen, and you can take them out to use them in the quantity you desire.
Freezing Raspberries in Freezer Bags
Another way to dry pack while freezing raspberries is to skip the flat layer option and just put the cleaned berries in a Ziplock bag to start with. The berries tend to freeze together and may become one big chunk. But if you know you have recipes that use a specific amount of berries, you can pre-measure that amount to freeze and use later.
Freezing Raspberries with Sugar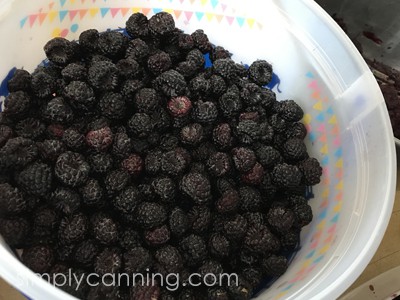 Both of the previous methods add no sugar. If you like a little sugar, you can freeze raspberries with sugar instead.
Freezing Raspberries in Sugar
Sprinkle the raspberries with sugar and place in a freezer bag. The raspberries will get juicy with the addition of the sugar. Amount is according to taste, so you might want to start with 1/2 cup sugar for each quart of raspberries. Then you can add more or less as you find what you like. Be gentle as you mix in the sugar, as the raspberries are very soft and fragile and will mush up if you are too vigorous.
Freezing Raspberries in Sugar Syrup
Make a sugar syrup by heating water with the desired amount of sugar until the sugar dissolves. Again, amount of sugar is according to taste. A very light syrup would be 1 cup sugar to 2 quarts water. You can add more or less as you like.
Then cool this syrup off completely before adding your berries. GENTLY stir in the berries. You don't want to break the raspberries up. Place in freezer bags or other freezer containers. Be sure and leave a couple inches of headspace to allow for expansion as the mixture freezes.
Recipe Card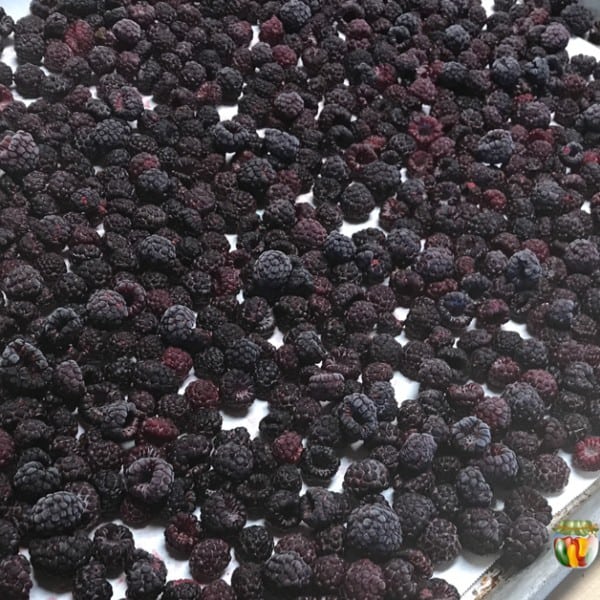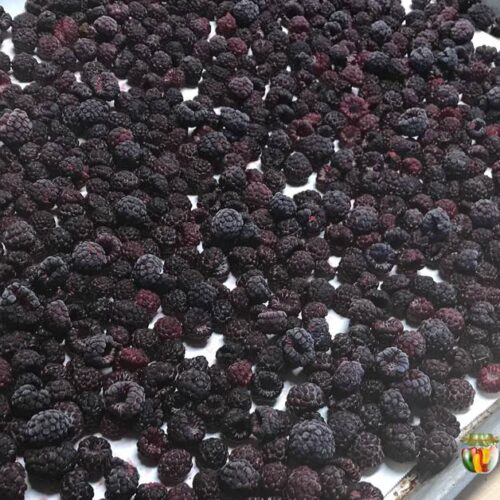 Freezing Raspberries
Freezing raspberries is probably the best way to preserve red raspberries for later, though you can also freeze black raspberries too!
Ingredients
Raspberries

Sugar

(optional)
Equipment
Freezer bags/containers

Cookie sheet/tray

Freezer paper
Instructions
Dry Pack
Spread a single layer of berries on a cookie sheet or tray lined with freezer paper.

Remove from freezer and transfer frozen berries to labeled freezer bags.
Packed with Sugar
Sprinkle raspberries with sugar (½ cup sugar to 1 quart raspberries).

Place in freezer bags/containers.

Remove air, seal, and label.
Packed with Syrup
Make sugar syrup (1 cup sugar to 2 quarts water).

Gently stir syrup into berries.

Place in freezer bags/containers.

Remove air, seal, and label.
Notes
Last Updated: 6/3/2021

Freezing Raspberries: Tips & FAQs
Does Freezing Raspberries Make Them Sour?
Frozen fruit does taste slightly different than fresh, and some people do think frozen raspberries aren't as sweet as the fresh ripe fruit. If this is a concern, just freeze your raspberries with a little sugar as provided above. 🙂
Related Pages
Canning blueberries and other berries, fresh or frozen, is a straightforward process that is easy to master. Use a light syrup and water bath can away!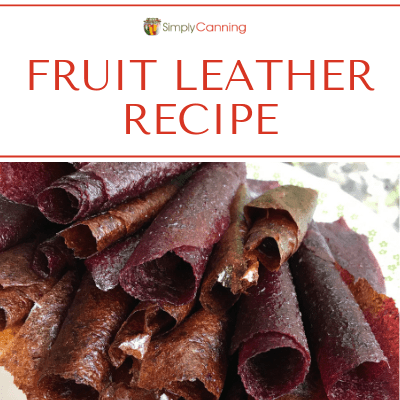 This fruit leather recipe isn't hard to make, but it's delicious and allows you to avoid excess sugars and dyes from store-bought fruit rollups.
Learn how to freeze strawberries the right way and and enjoy them anytime! Freeze either whole or in ice cube trays for convenience.
Pin This to Find Later: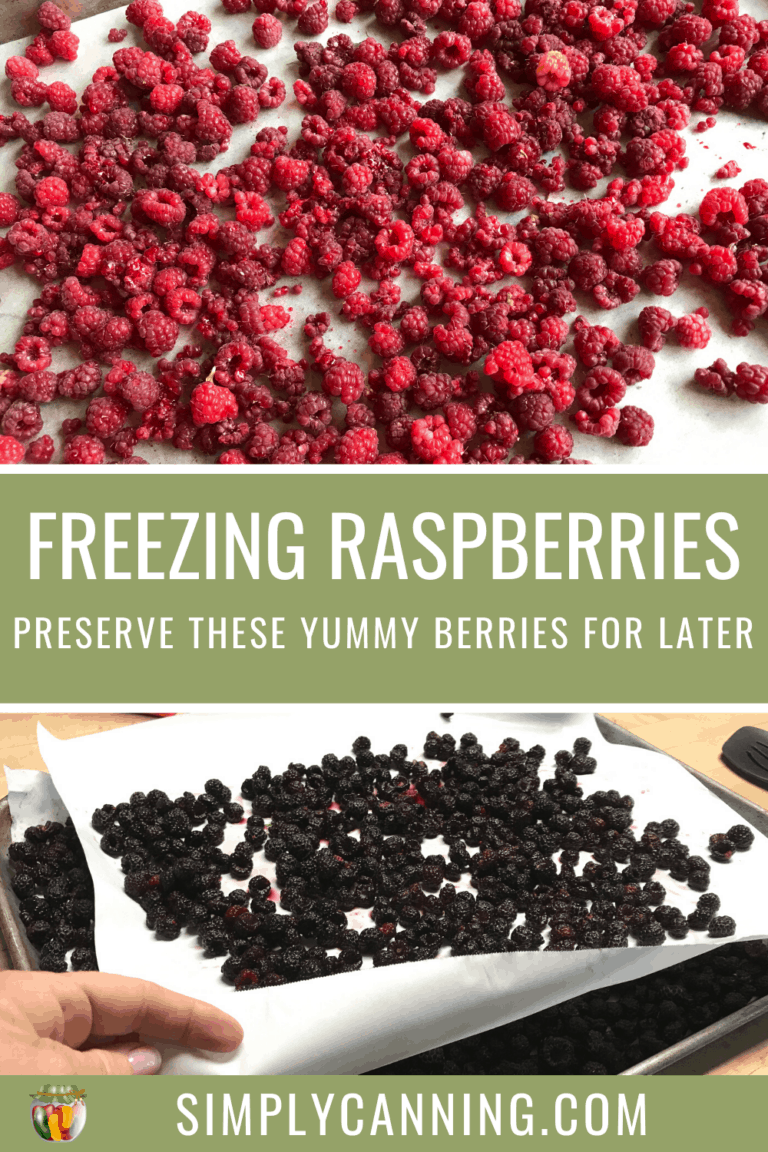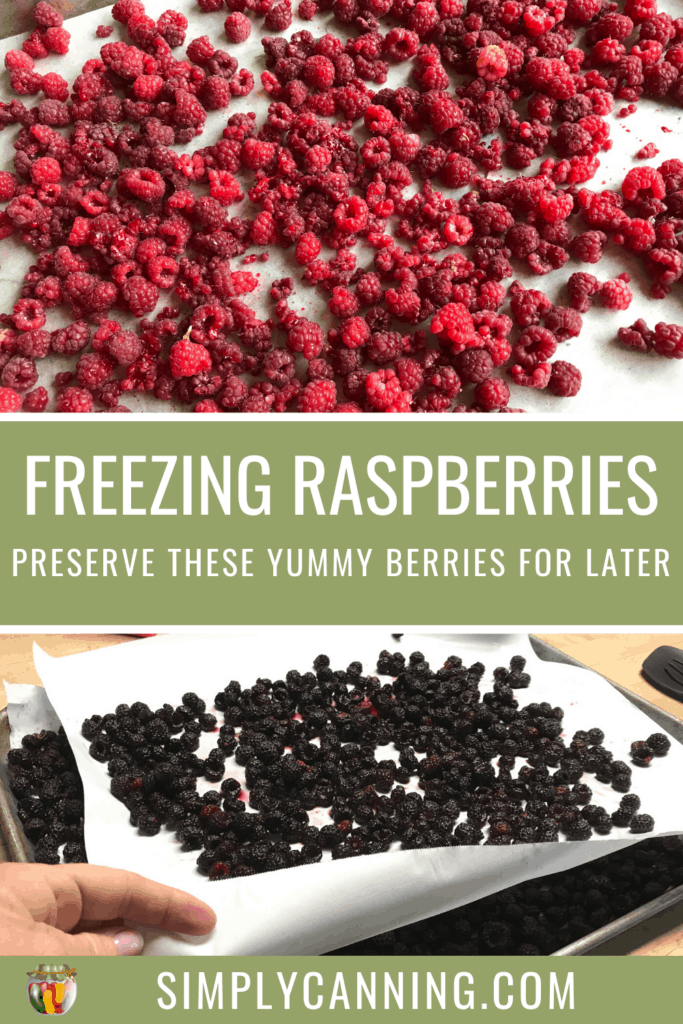 Page last updated: 6/3/2021