Dehydrating food is becoming another favorite way of preserving our harvest. I don't know that I'll ever give up canning, but drying has some advantages.
The main advantage is space. Dried foods take up hardly any space at all compared to both freezing and canning. A quart size jar holds a lot of food!
It also is better for the nutritional value of your foods. I hate to admit it, but yes…. canned food does lose more nutrition than dried. (Of course, there are other advantages to home canned food.)
The other is energy. No energy is expended to store dried foods. You do use electricity to run an electric dehydrator, but it is still efficient. If you have a way to dry foods with solar energy, that is even better!
I've been canning a long time, and I'm sure I'll continue. But I've been on a mission to learn more…especially since my husband built me a solar dehydrator. (Very big smile!)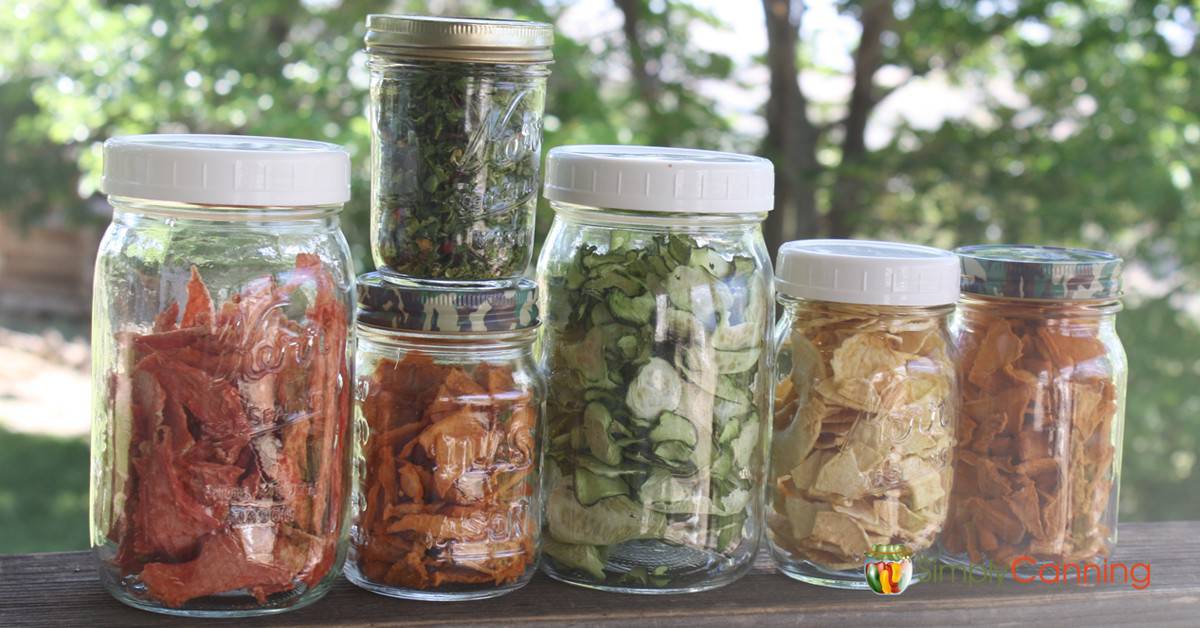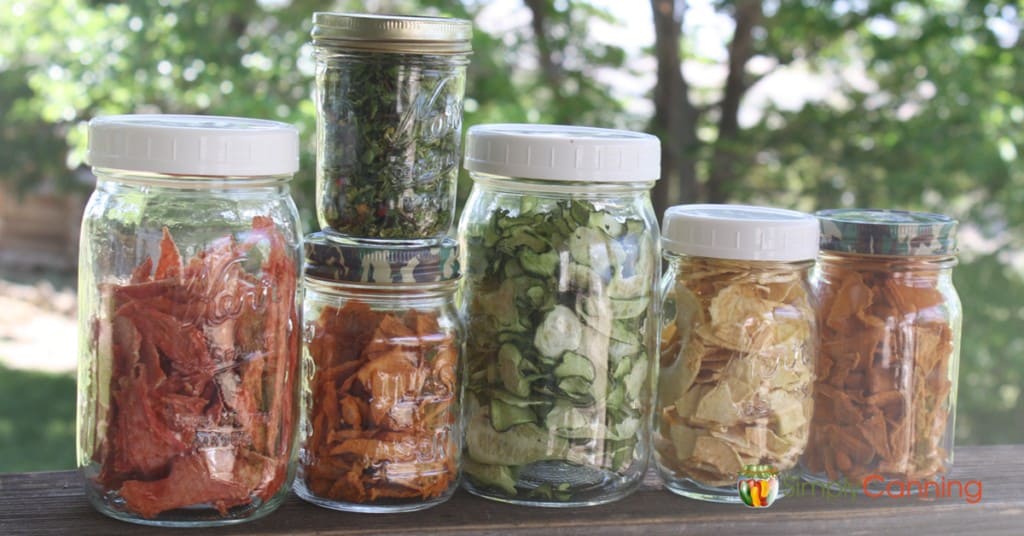 Dehydrating Fruit
---
Dehydrating Vegetables
---
---
---
---
---
---
Dehydrator Reviews & Other Information
Here are reviews on some of the more popular dehydrators available on the market.
---
---
---
---
---
---
---
Pin This to Find Later!
Page last updated: 6/9/2021