For dehydrating green beans, just as in canning green beans, you want to start with fresh, tender pods. Picking first thing in the morning will give you nice, crispy produce. If you are picking in your own garden…go ahead and snack on a few beans. Yum. And oh, so good for you.
Go here for an easy reference chart on dehydrating vegetables.
How to Dehydrate Green Beans
Wash beans in cold water and snap the ends off.
Blanching Green Beans for Dehydrating
Blanch green beans for 5 minutes. This will help the beans to dehydrate quicker. It releases some of the juices and stops enzyme actions.
To blanch, simply plunge green beans in boiling water for 5 minutes. Start counting time as soon as you dunk the beans.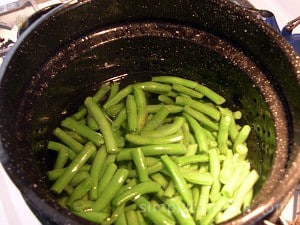 Then plunge them into cold or even ice water. This cools the beans and stops the cooking process.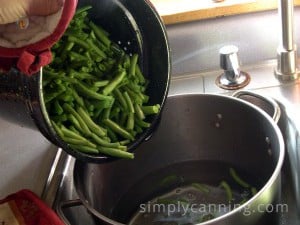 Drain well and cut into 1-inch pieces.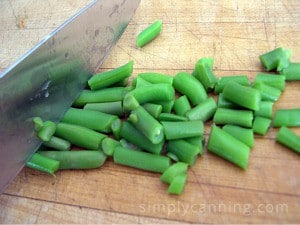 Dehydrating Green Beans
Place in a single layer on a dehydrator tray. Be sure the beans are spread enough that air flows freely around them.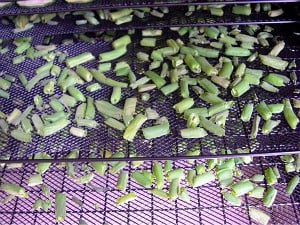 Dry at 125 degrees until dry and crispy. Check every so often (every couple of hours) and stir the beans around. This will encourage them to dry evenly.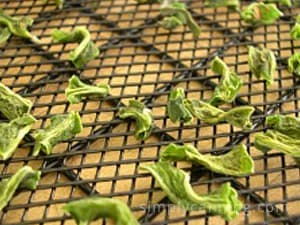 They are done when they are crispy. Store in an airtight container.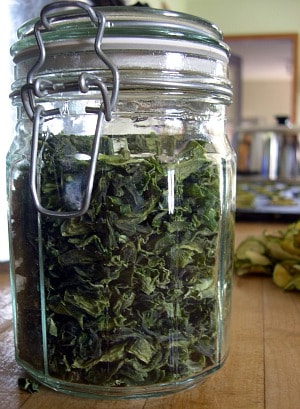 A good dehydrator is the essential piece of equipment. The most recommended is the Excalibur dehydrator.
I personally have a commercial dehydrator from Cabela's, but I don't think they're available any longer. Maybe you can find another brand that's similiar at Amazon?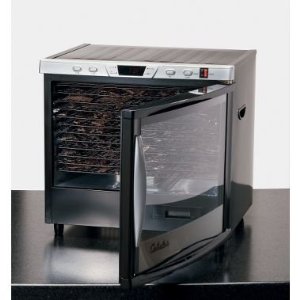 Recipe Card
How Do You Use Dehydrated Green Beans?
Coming soon!
Related Pages
Canning green beans is a perfect food for newbies to try pressure canning for good reasons! It's quick and very easy.
Freezing green beans fresh from the garden is a great method to preserve your food at peak freshness.
Dilly beans (AKA pickled beans) give you some variety in the pantry. Learn how to make and preserve dilly beans with this guide from SimplyCanning.com.
Pin This to Find Later: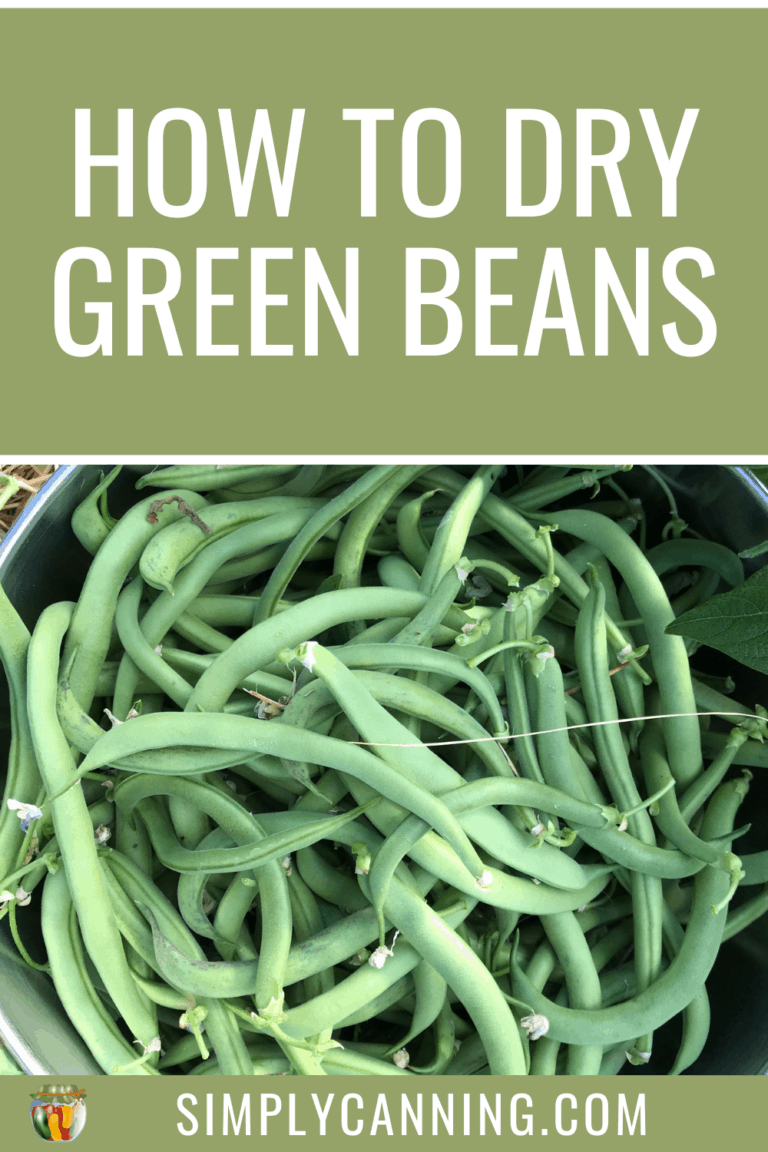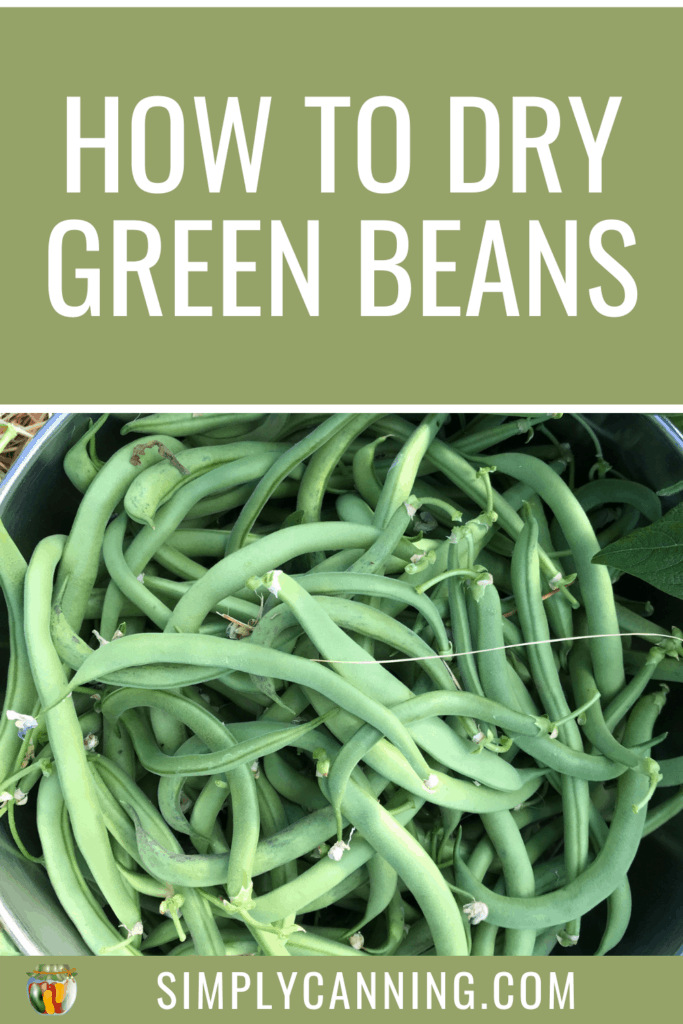 Page last updated: 6/9/2021