Learning how to dehydrate carrots is super easy and a good idea.
I used to freeze or can carrots all the time, the last few years though I've found I use dehydrated carrots much more than the canned. When I do can carrots, I can honey carrots! Yum.
But dehydrated carrots are the best for use in homemade soups and other dishes. I've even started putting it in my homemade spaghetti sauce.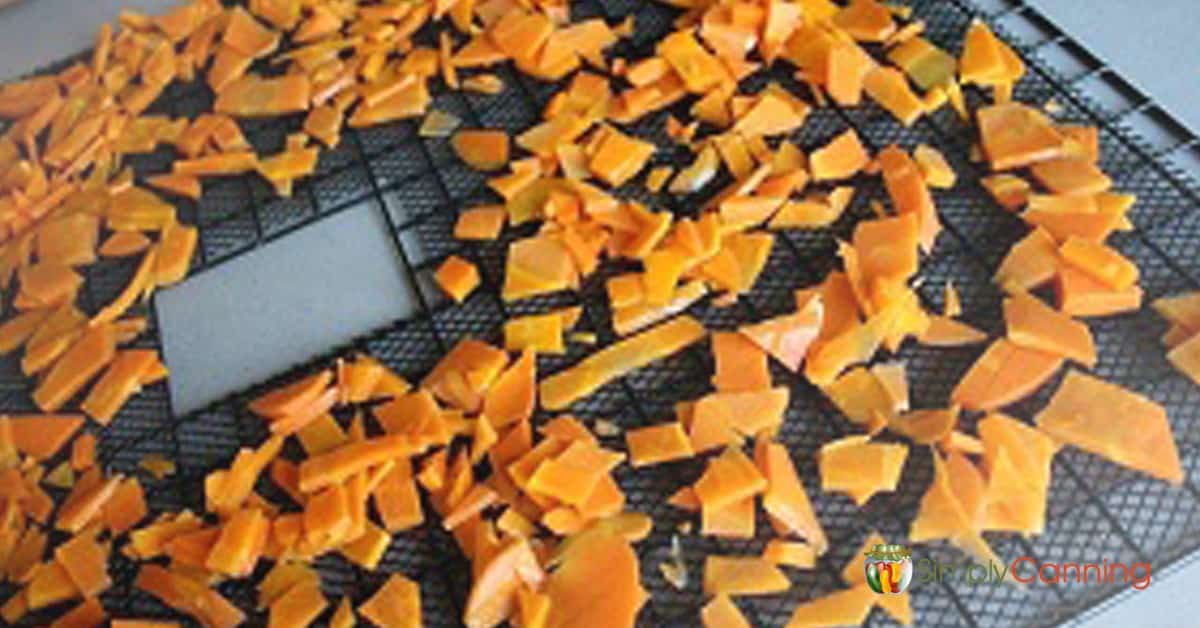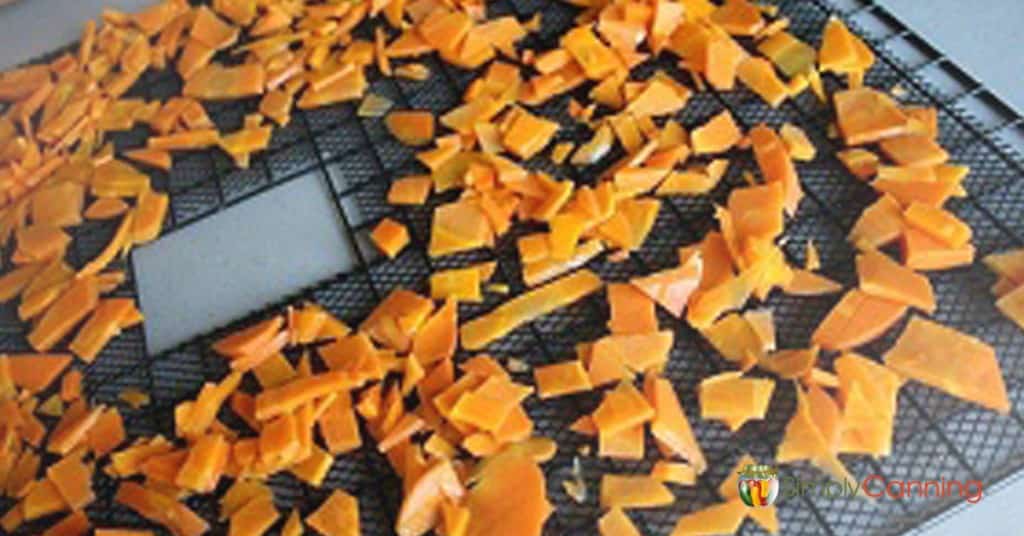 How to Dry Carrots
I love having dried carrots on hand to toss in soups.
Wash and scrub carrots in cold water. Cut the tops off. Chop into small chunks…about 1/4 inch or so. Teen sons are great help for this step!
I have tried chopping the carrots up in a food processor. It is faster, but the carrots will end up being much smaller pieces. Almost too small.
It works…but by the time they are dried, the carrots are extremely small.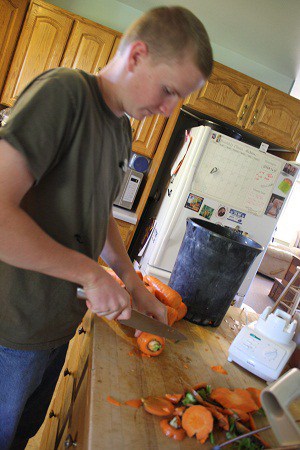 When they get this small, they will tend to fall through even a screen in a dehydrator. I prefer to use a knife and make my pieces a bit larger.
Use a mandolin slicer to make nice thin slices, and then just coarsely chop these slices. You could also just do it all with a good sharp knife.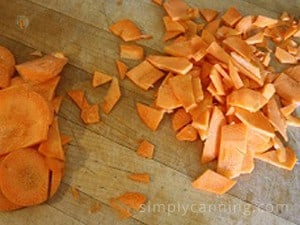 Blanch carrots for 3 to 4 minutes. This will help the carrots to dehydrate quicker. It releases some of the juices and stops enzyme actions.
To blanch, simply plunge in boiling water. Using a blancher makes this easy. Start counting time as soon as you dunk the carrots.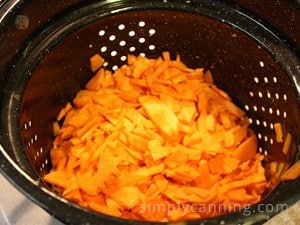 Then plunge them into cold or even ice water. This cools the carrots and stops the cooking process. Use a strainer and then let the carrots drain well before spreading them for the dehydrator.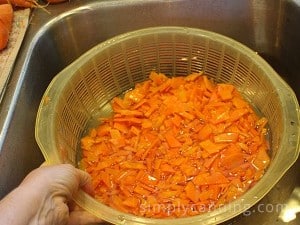 Drain well and spread in a single layer on a dehydrator tray. Be sure the carrots are spread enough that air flows freely around them.
Dry at 125 degrees until dry and crispy. Check every so often (every couple of hours) and stir them around, rotate trays if needed. This will encourage them to dry evenly.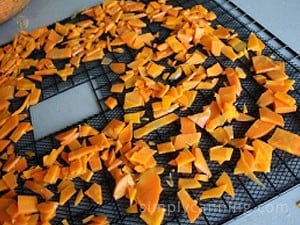 Dehydrated carrots are done when they are crispy dry. Store in an airtight container. Turn your container over on the counter for a day or two and check for moisture building up in the jar. If you notice any wetness…they are not dry enough. Return them to the dehydrator.
Recipe Card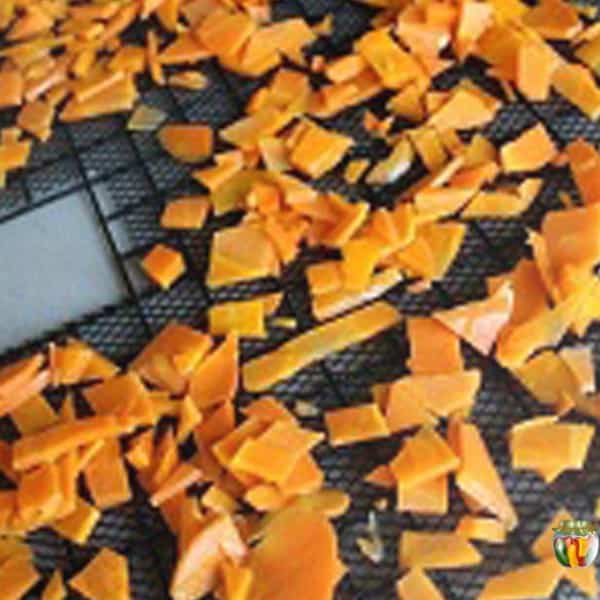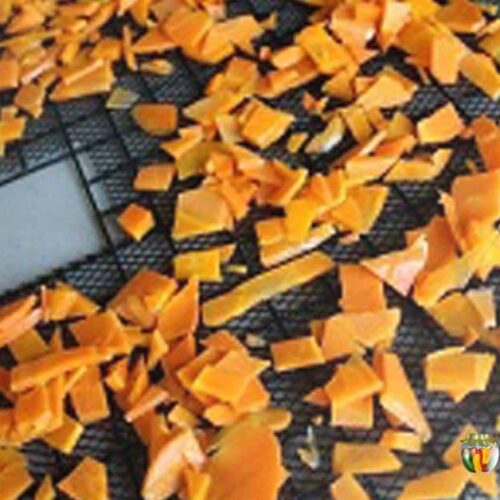 How to Dehydrate Carrots
Ingredients
Equipment
Sharp knife or mandolin slicer

Airtight container
Instructions
Wash and scrub carrots, cutting off the tops.

Chop into small chunks (1/4").

Blanch carrots for 3-4 minutes.

Plunge carrots into ice water to cool.

Spread carrots in a single layer on a dehydrator tray, allowing air flow around the pieces.

Dry at 125 degrees until dry and crispy.

Store in an airtight container.
Processing
Last Updated: 6/9/2021

More Dehydrating Pages
Pin This to Find Later: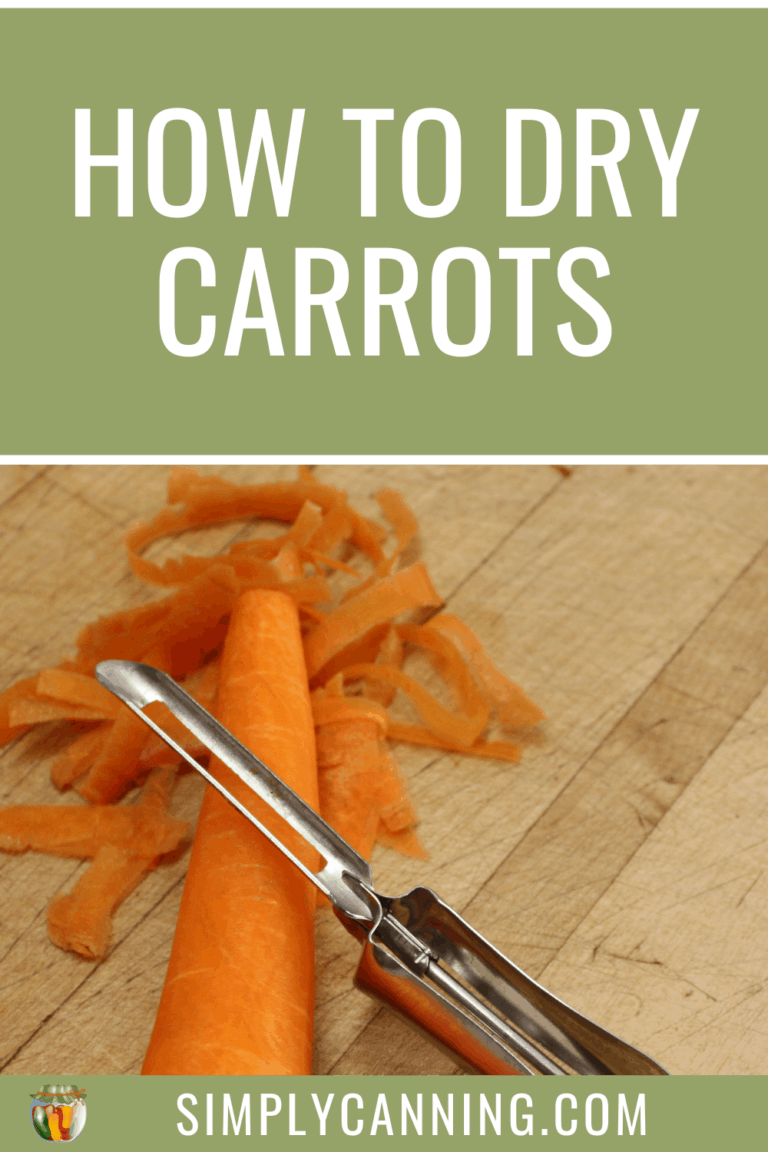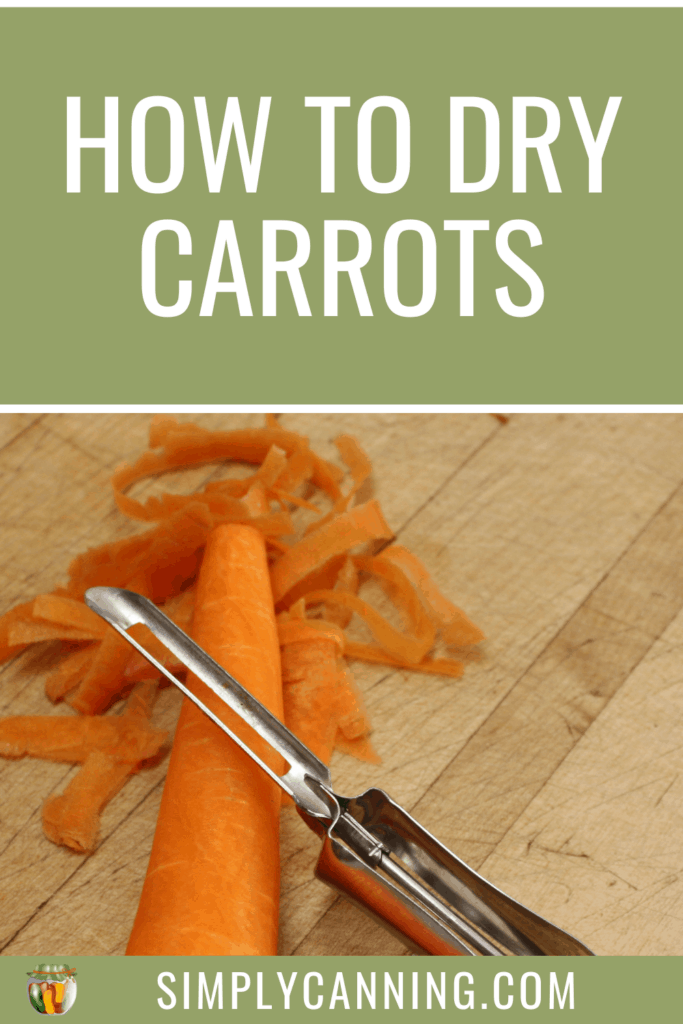 Page last updated: 6/9/2021