We had so much sweet corn this year I decided to make my own dried sweet corn out of some of it. I found that just like most things…dehydrating corn is easy…especially since we were on a roll and already had had corn prepped for freezing, canning, pickling, and sweets.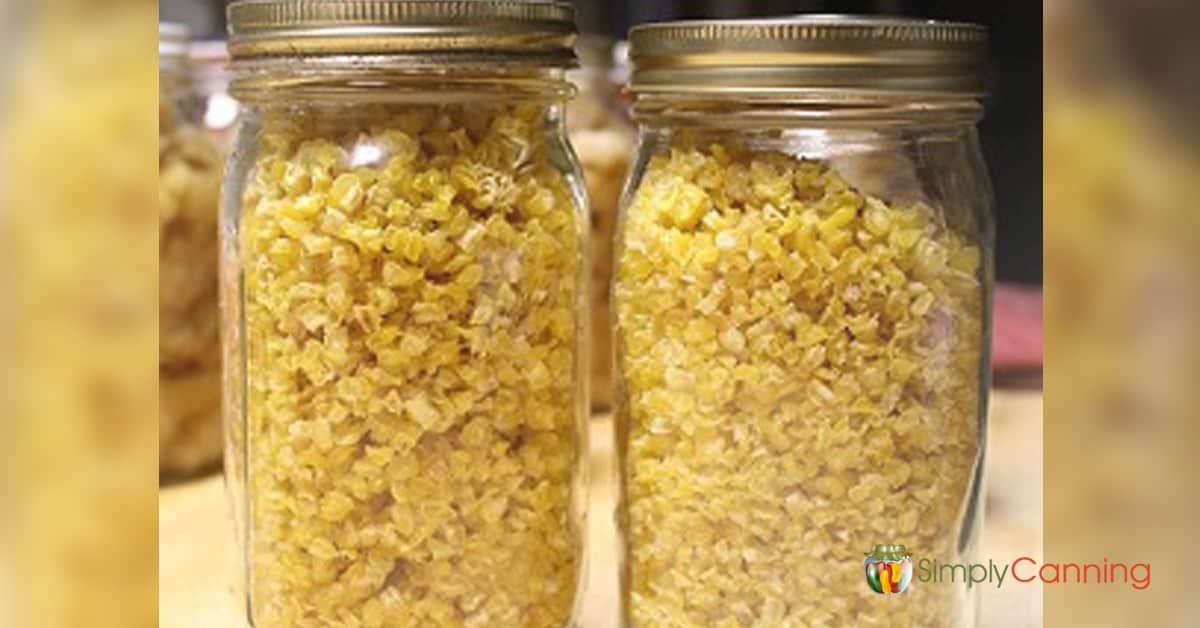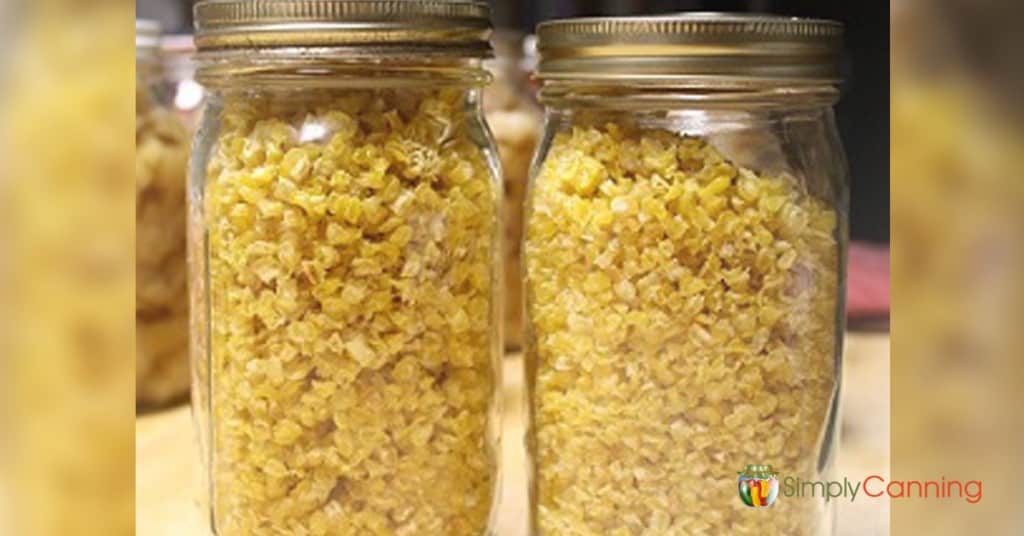 This Page Includes:
How to Dehydrate Corn: Extended, Step-By-Step Directions
First thing to do is blanch your corn for 3-5 minutes. We used our volcano grill out in the car port for this step.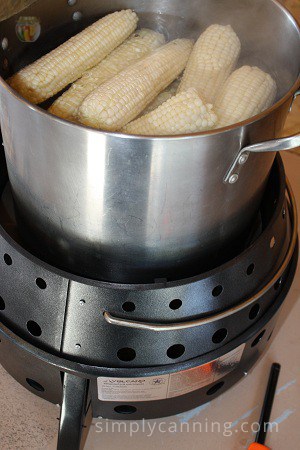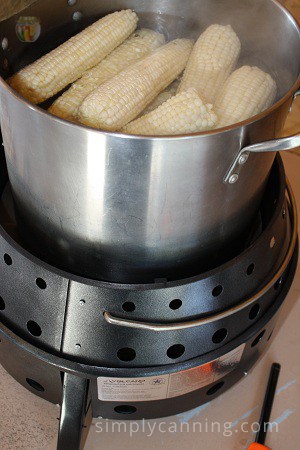 Then you will need to cut the corn off the cob. An easy way to do this is to hold the cob on end and slice down each side cutting the kernels off. Don't cut too deep or you'll get tough bits of cob.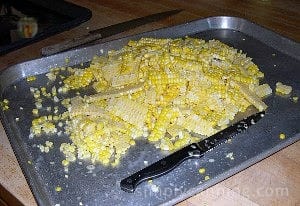 Spread it out on a dehydrator tray. Make a single layer, breaking up any large pieces where the kernels stuck together.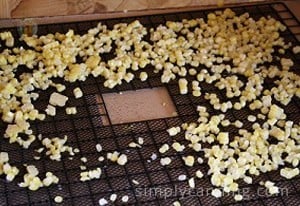 Dry at 120 degrees until crispy. This can take anywhere from 12 up to 14 hours. Remove your corn from the trays and store in an airtight container…of course, I use canning jars.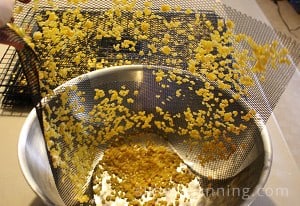 Yep, I'm thinking I'll be dehydrating corn…at least some of it each year.
Recipe Card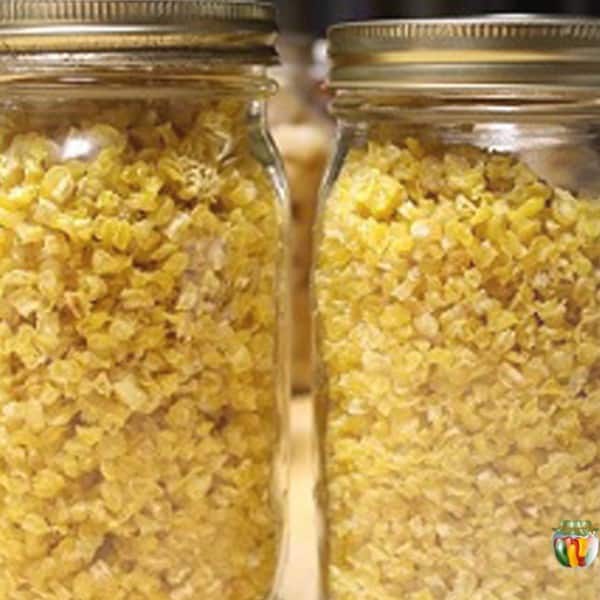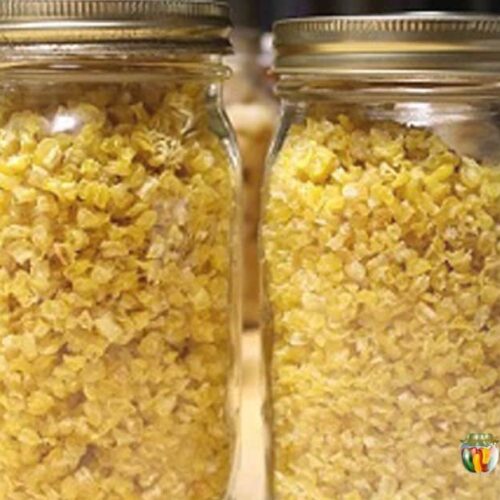 Dehydrating Corn
Ingredients
Equipment
Sharp knife or corn stripper

Airtight container
Instructions
Blanch corn for 3-5 minutes.

Spread kernels in a single layer on a dehydrator tray, breaking up any large pieces.

Dry at 120 degrees F until crispy (12-14 hours).

Store in an airtight container.
Processing
Last Updated: 6/9/2021

Dehydrating Corn Tips & FAQs
Stripping Corn Off the Cob
How Long Does Dehydrated Corn Last?
Coming soon!
Can You Dehydrate Corn Too Much?
Coming soon!
How Do You Cook/Use Dehydrated Corn?
Coming soon!
What Does Dehydrated Corn Taste Like?
Coming soon!
Related Pages
Canning corn at home is a good alternative to freezing it all. Save some freezer space and create convenience for easy meals and side dishes. All you need to know!
How to freeze corn, on or off the cob. It is an easy and nice alternative for preserving your harvest or farmer's market haul. Learn more at SimplyCanning.com.
Corn relish recipes are simple and straightforward, which is one of the reasons it is so good! Learn how to make and preserve your own pickled corn with SimplyCanning.com.
Pin This to Find Later!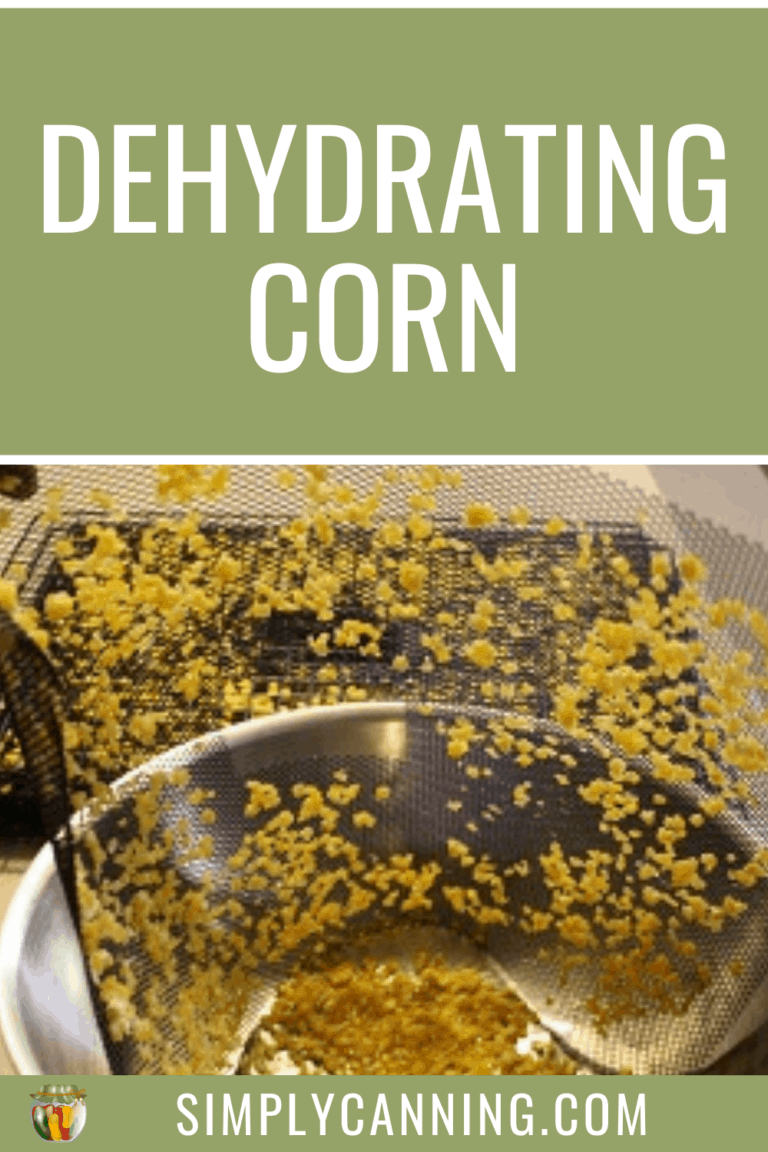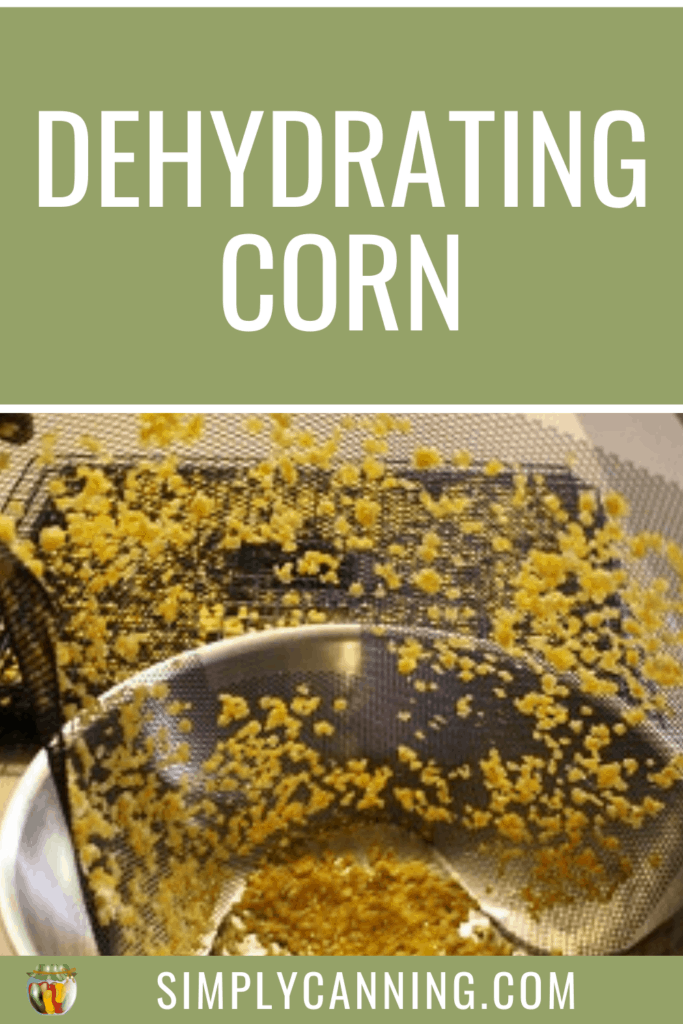 Page last updated: 6/9/2021