With Sharon Peterson
We had so much sweet corn this year I decided to make my own dried sweet corn out of some of it. I found that just like most things…. dehydrating corn is easy… especially since we were on a roll and already had had corn prepped for freezing, canning, pickling and sweets.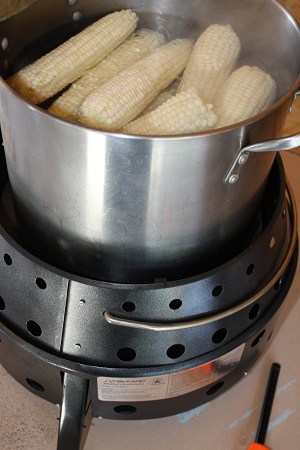 First thing to do is blanch your corn for 3-5 minutes. We used our volcano grill out in the car port for this step.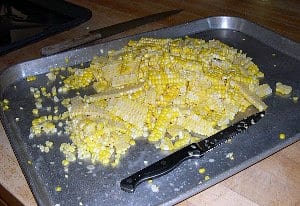 Then you will need to cut the corn off the cob. An easy way to do this is to hold the cob on end and slice down each side cutting the kernels off. Don't cut too deep or you'll get tough bits of cob.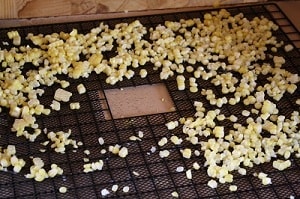 Spread it out on a dehydrator tray. Make a single layer, breaking up any large pieces where the kernels stuck together.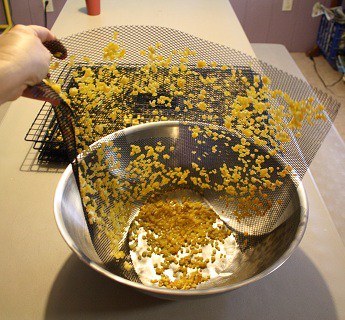 Dry at 120 degrees until crispy. This can take anywhere from 12 up to 14 hours. Remove your corn from the trays and store in an airtight container…. of course I use canning jars.
Yep, I'm thinking I'll be dehydrating corn…. at least some of it each year.
More Ways to Preserve Corn
Back to Home