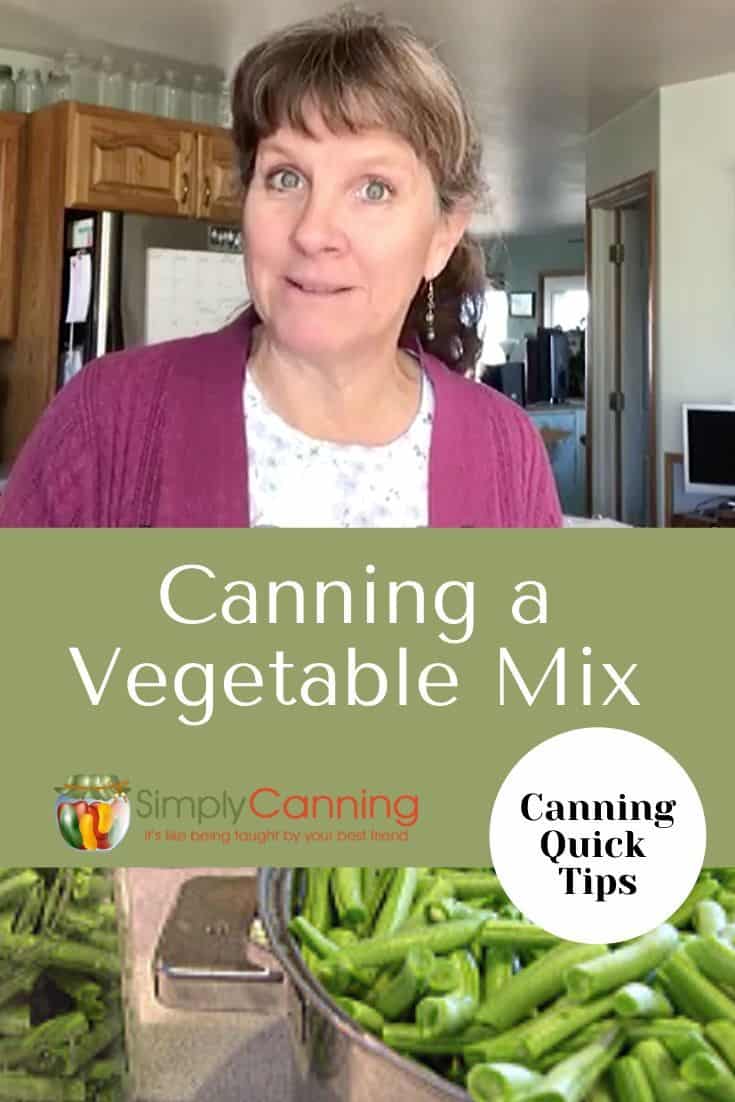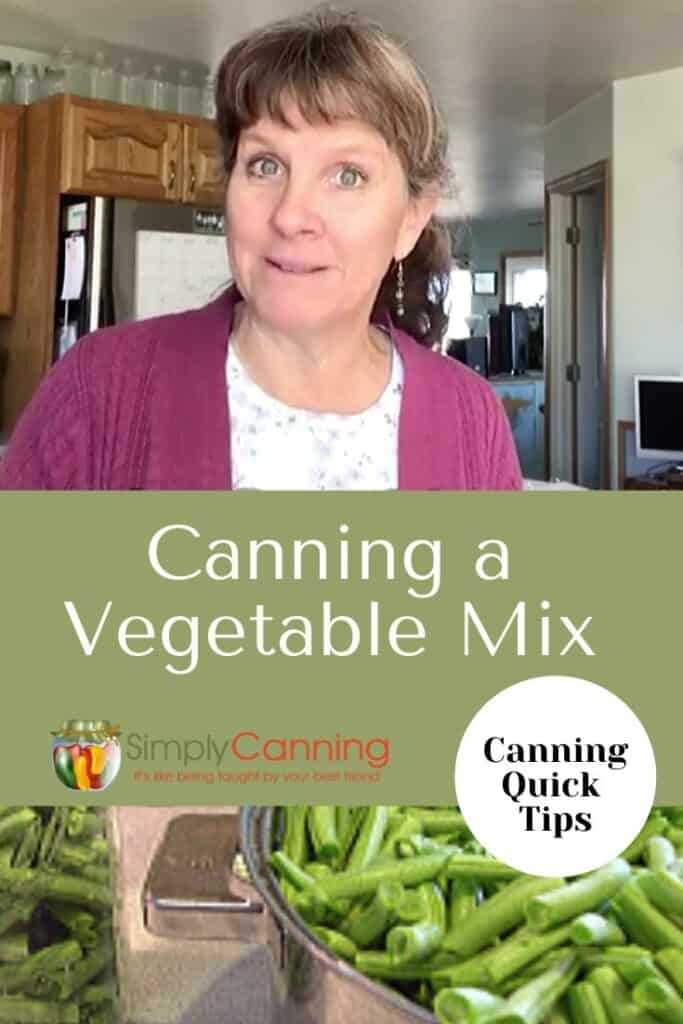 Today's Canning Quick Tips video is about how to can vegetables when you want to combine them. Specifically today the question is regarding green beans and onions.
How to can vegetables. A mix of green beans and onion
Video transcript, edited for clarity
Welcome to Simply Canning where you can find safe home food preservation tutorials and classes to help you fill your pantry.
Today I'm going to talk to you about canning green beans, canning green beans with a twist. Sometimes I get questions asking if you can add onions or garlic or other vegetables with green beans. And so I'm going to read to you what the USDA has to say about combining vegetables.
You can create–and this is a quote–vegetable mixtures as long as there is a tested recipe for each vegetable that you are combining, and you follow the process for the vegetable that takes the longest time.
So the answer is…. yes, you can combine vegetables together but there are conditions. That means that each vegetable individually must have a tested process for canning it.
So green beans, there's a tested process. Onions, there's a tested process. When you are canning onions, you have to process that in a pressure canner. Onions in either quarts or pints are processed for 40 minutes. Green beans are processed for only 25 minutes in your pressure canner. So you would have to process the whole mixture for 40 minutes, meaning you might end up with mushy green beans.
So if you want to combine green beans and onions, you could try it. Make sure you use the longest processing time. But I have a feeling that the quality of your mixture might not be up to par. Green beans get very soft when you're processing them in a canner, even just for the 25 minutes.
You might want to try it. But I would really suggest instead of combining them, just can your green beans separately. Then when you open the jar, saute up some onions and add them to your green beans, mix them in and then eat it that way. So add your onions when you open the jar. Otherwise, you are going to end up with soft, mushy green beans and nobody likes soft, mushy green beans.
I hope that was helpful. Please come visit simplycanning.com, and let's get you canning, and let's get some food in your pantry. You have a great day.
Related Pages:
More Canning Chats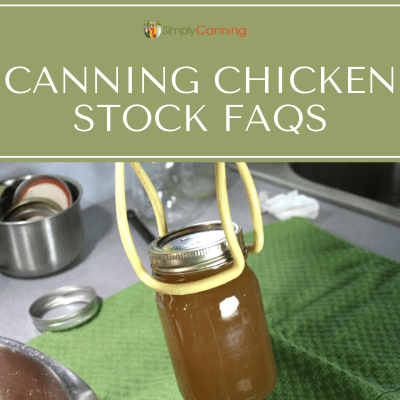 So I'm canning chicken stock/broth. How do I remove the fat? How much is too much? What do I do with the extra? SimplyCanning.com answers these FAQs.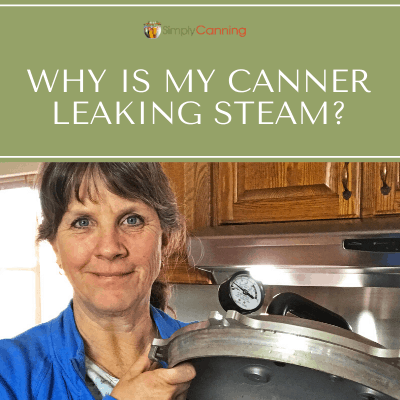 Suddenly notice your All American Canner is leaking steam around the lid? This is a common problem. Get ideas for what you can do about it at SimplyCanning.com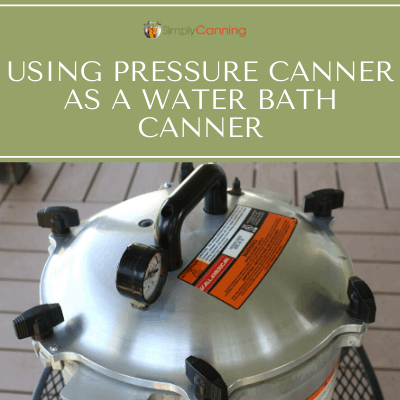 Using a Pressure Canner as a Waterbath Canner
Sources:
https://fyi.extension.wisc.edu/safepreserving/2017/10/30/safe-preserving-safe-substitutions-when-canning/
https://www.clemson.edu/extension/food/canning/canning-tips/31preserving-onions-garlic.html
Page last updated: 2/16/2021