With Sharon Peterson
Learning how to freeze dry cherries is SO rewarding. They take a little while, but oh, they're so good. They taste like a crunchy cherry and make a great snack for road trips, etc.
While teaching you how to freeze dry cherries today, I used cherries from my freezer. They were two years old, so they needed to be used up.
Video on How to Freeze Dry Cherries:
How to Freeze Dry Cherries: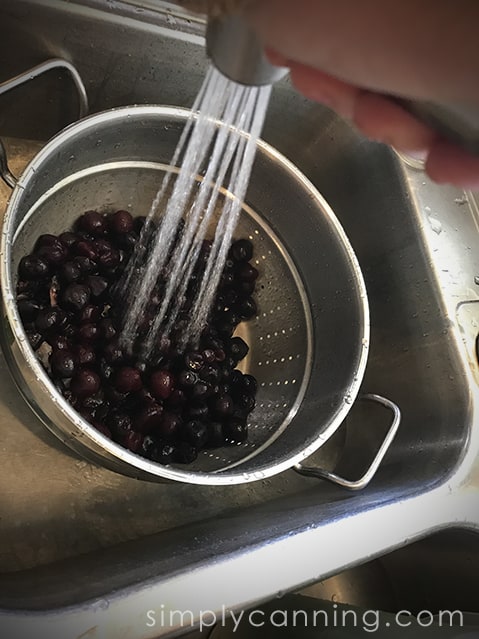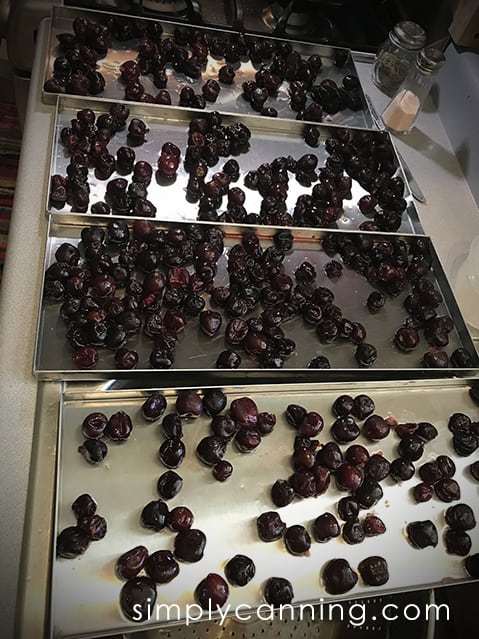 Use pitted cherries. (Unpitted cherries won't freeze dry properly.) Since I was using frozen cherries, I also rinsed the cherries with warm water to break them up into pieces.
I filled my trays fairly lightly. Usually, when you're freeze drying, you can put a solid, single layer. But since I didn't have enough cherries to fill all four trays that way, and I read cherries take a long time to freeze dry anyway, I decided to do a light load instead. If I freeze dry cherries again, I'll use full trays to see if it requires more time than smaller loads.
---
---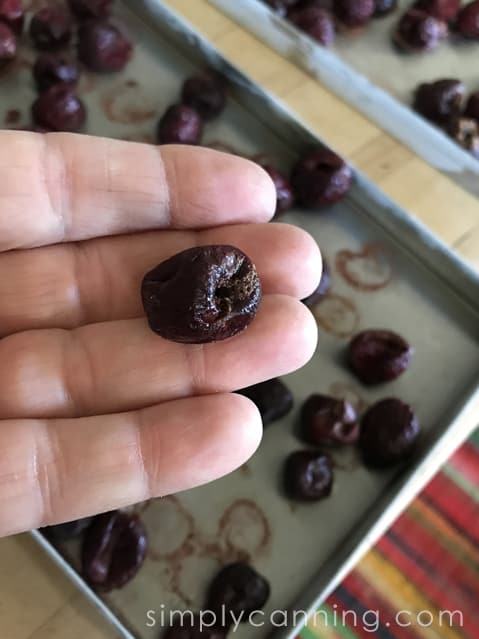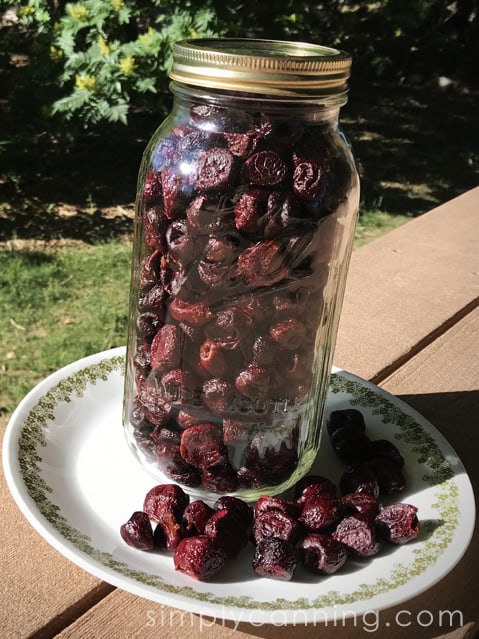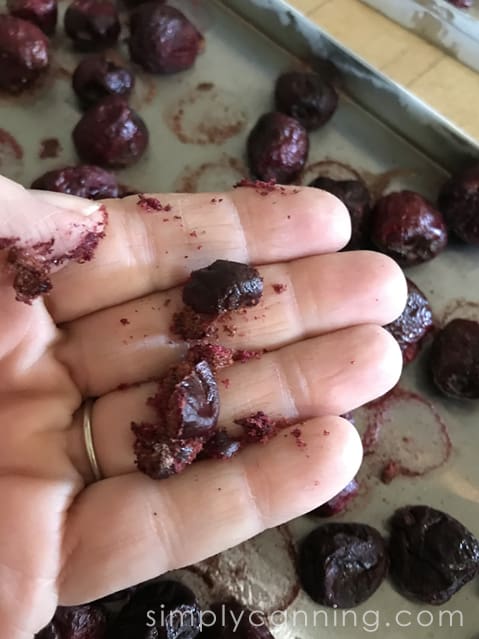 Turn your freeze dryer on.
Put trays of cherries into the freeze dryer.
Let freeze dryer run for about a day and a half.
My batch finished in the middle of the night, taking a total of 38 hours. (It took a little longer than I expected. However, anything with more sugar takes longer, and cherries do contain more sugar.)
These didn't go into long-term storage, since I was sure they'd be eaten soon. Instead, I stored my freeze dried cherries in a canning jar with a tight lid. (An airtight container keeps them fresh, especially if you live in a humid area.)
And now you know how to freeze dry cherries!
---
You Might Also Enjoy…
Home › Freeze Dryer › How to Freeze Dry Cherries
Page last updated: 8/30/2019.