Learning how to freeze dry cherries is SO rewarding. They take a little while, but oh, they're so good. They taste like a crunchy cherry and make a great snack for road trips, etc. This guide has step-by-step instructions on how to freeze dry cherries with a home freeze dryer. Great crunchy cherry snack anytime.
This process is great for any type of cherry you have. Sweet Bing Cherries, Ranier cherries, and although I haven't tried it I know pie cherries would freeze dry just fine. The flavor might be pretty tart!
I used cherries from my freezer. They were two years old, so they needed to be used up soon or they would end up freezer burned. Because they are already frozen they were super easy to add to the freeze dryer. And the flavor when they come out is like a super-concentrated cherry burst in your mouth. So good, no sugar, no preservatives.
Learn more about my freeze dryer here.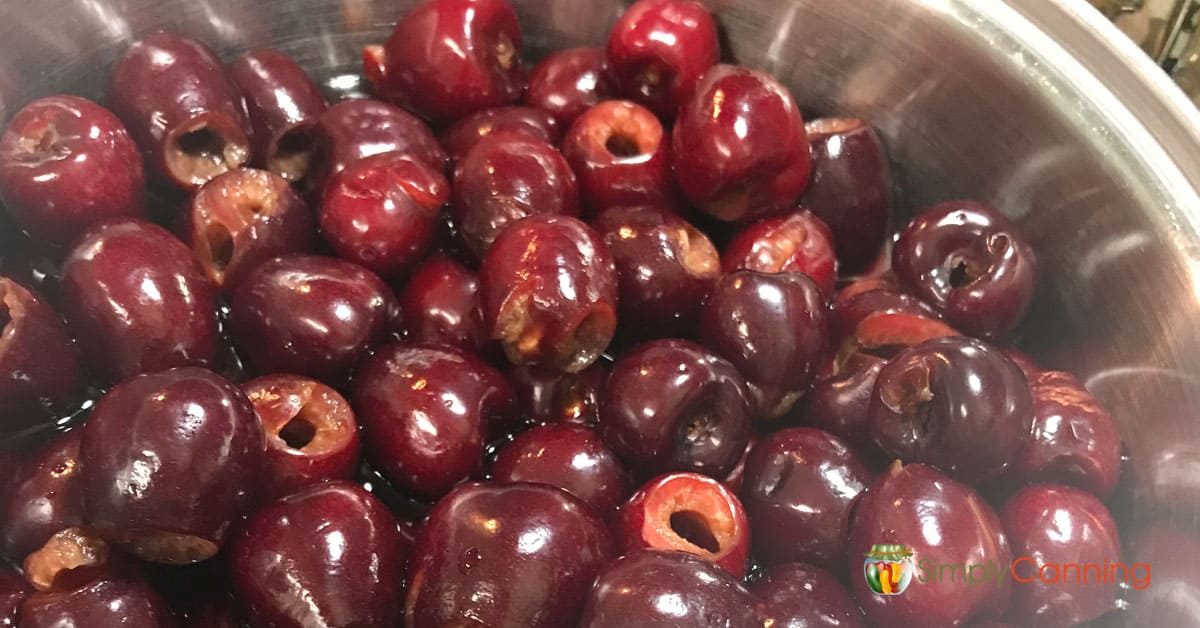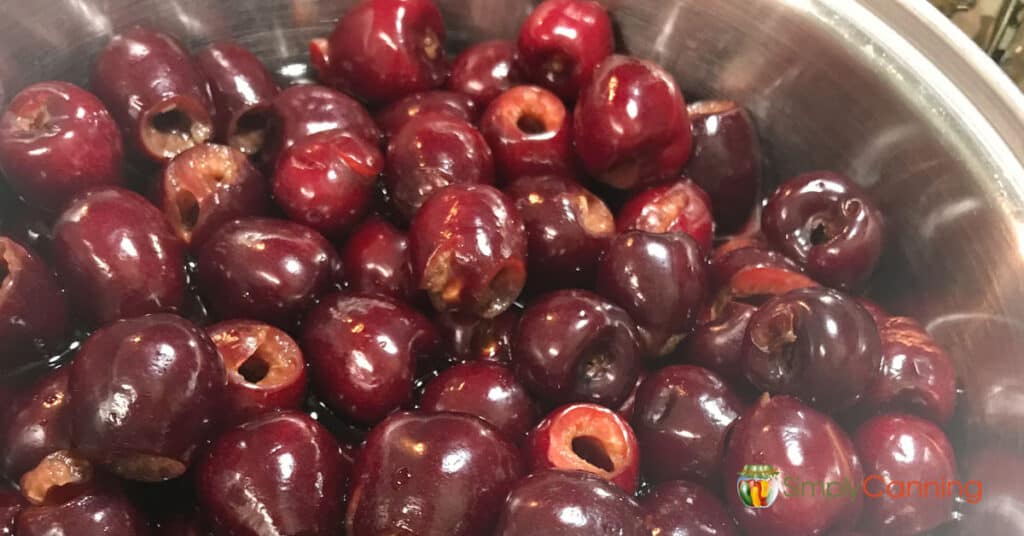 How to Freeze Dry Cherries:
Instructions for Freeze Drying Cherries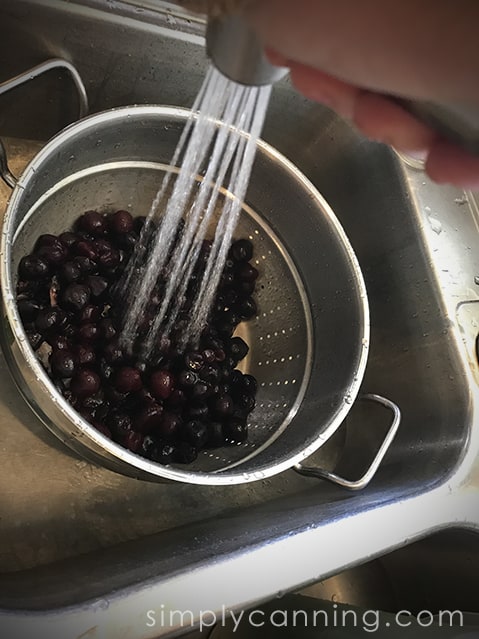 My frozen cherries were already prepared when I froze them but if you are starting from fresh it is the same steps.
Use pitted cherries only. Unpitted cherries won't freeze-dry properly. The moisture needs to be completely removed from the cherry. With the pits in the middle, it will take much longer and might not be completely dried throughout. You'll also want to remove the stems.

Since I was using frozen cherries some of them had clumped together. You want them spread out on the trays evenly so I rinsed the cherries with warm water to break them up into a single layer.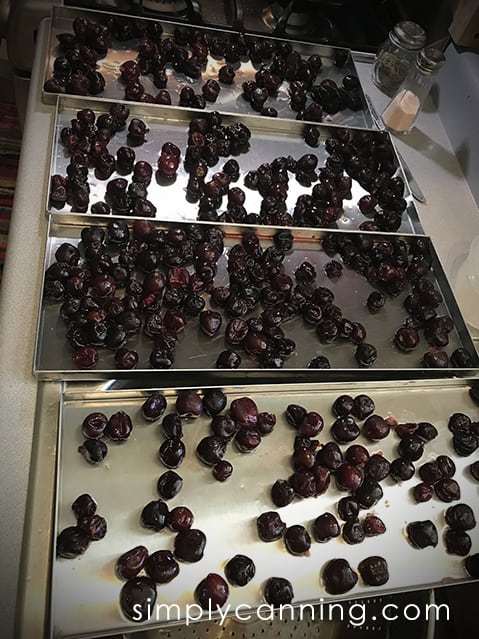 I filled my trays fairly lightly because that is all I had. You can add more than what you see in my pictures. Usually, when you're freeze drying, you can put a solid, single layer. Cherries have a naturally high sugar content so they take a longer time to freeze dry than other fruit or berries. Strawberries for example have a much shorter dry time. I decided to do a light load instead.
Turn your freeze dryer on.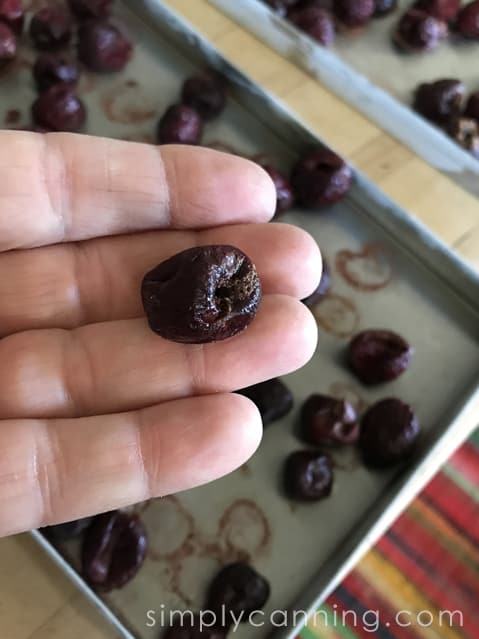 Put trays of cherries into the freeze dryer.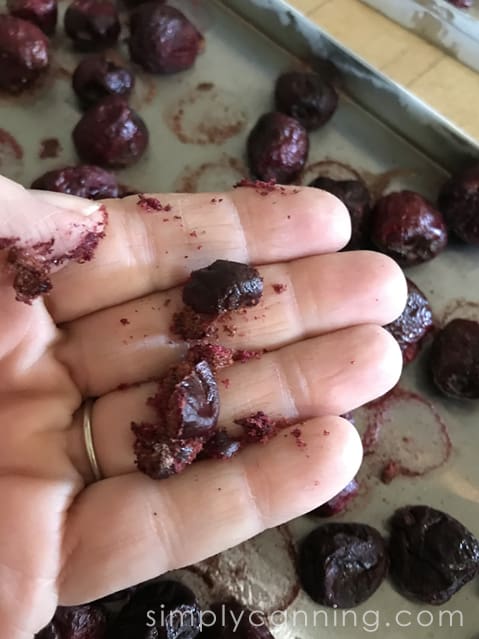 Let freeze dryer run for about a day and a half. It seems like so…. very… long! But because of that sugar content that is not unusual.
My batch finished in the middle of the night, taking a total of 38 hours. When the freeze dryer finishes in the middle of the night it will go into a hold mode so you can take care of it in the morning.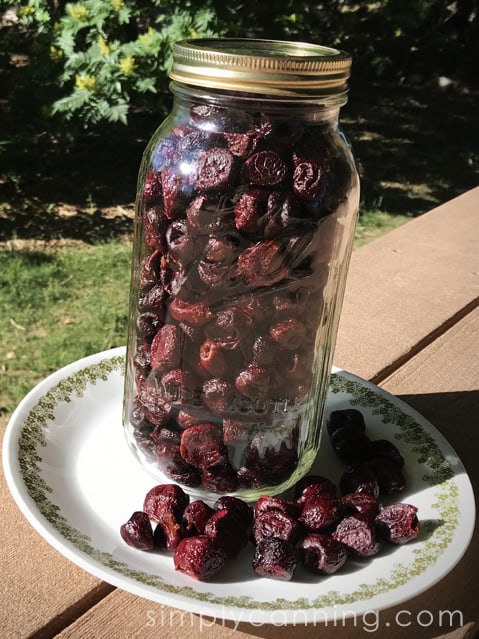 These didn't go into long-term storage, since I was sure they'd be eaten soon. Instead, I simply stored them in a canning jar with a tight lid. (An airtight container keeps them fresh, especially if you live in a humid area.)
And now you know how to freeze dry cherries!
Recipe Card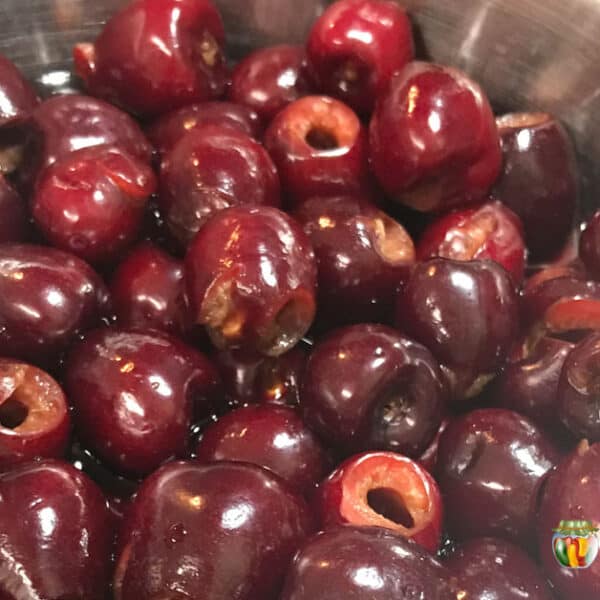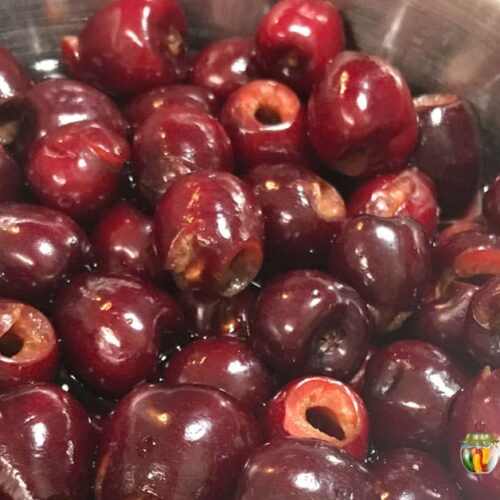 How to Freeze Dry Cherries
How to Freeze Dry Cherries
Instructions
Turn on your freeze dryer.

Fill trays with a single layer of pitted cherries.

Put trays into freeze dryer.

Let freeze dryer run for about a day and a half, until the cherries are dry.

Store in an airtight container.
Processing
Last Updated: 6/9/2021

Related Pages
Freeze dryer to use in your own home…DIY style! Learn how to freeze dry your own recipes and fill your food storage yourself.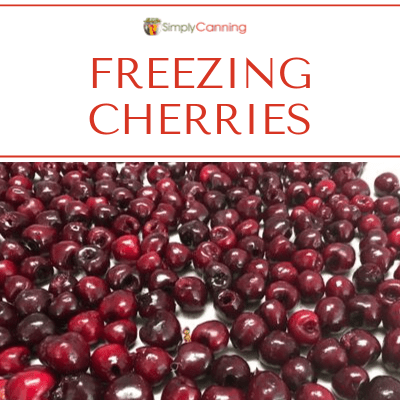 Freezing cherries to preserve them is easy and gives you a taste of summer, even when there's snow on the ground. Sweet and delicious!
Cherry Pitters are usually a lesson in frustration, but SimplyCanning.com has found one that actually works! In this review video, you can see how easy it is to use and how much time it can save!
Pin This to Find Later: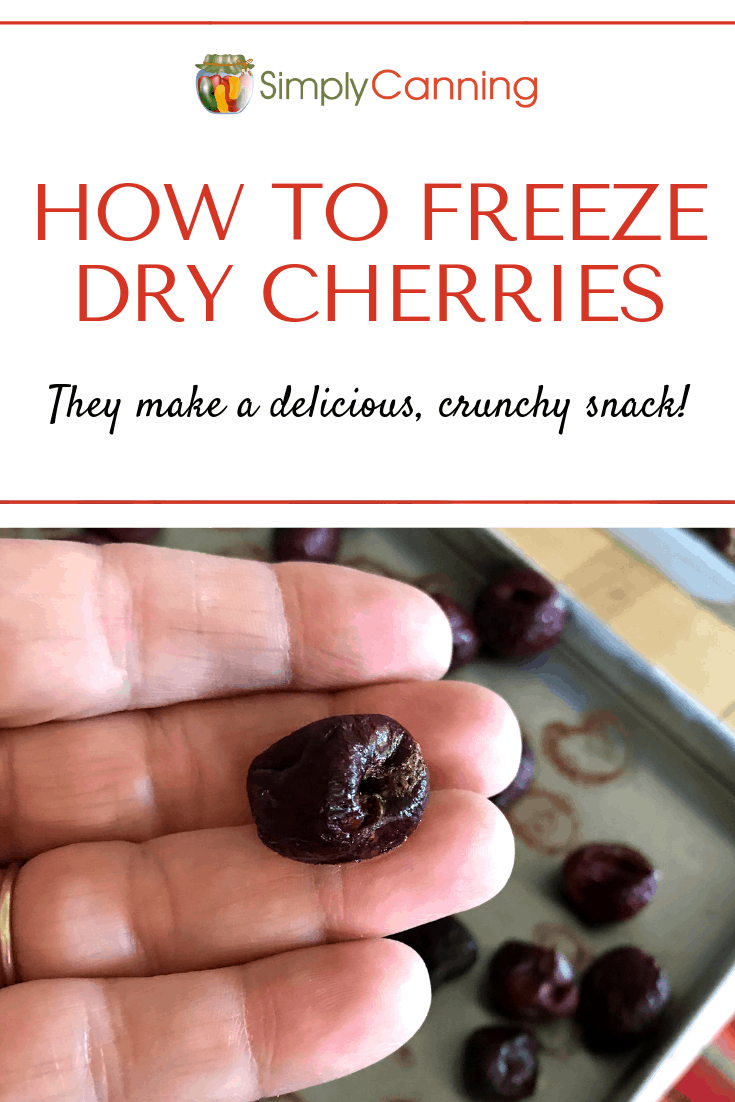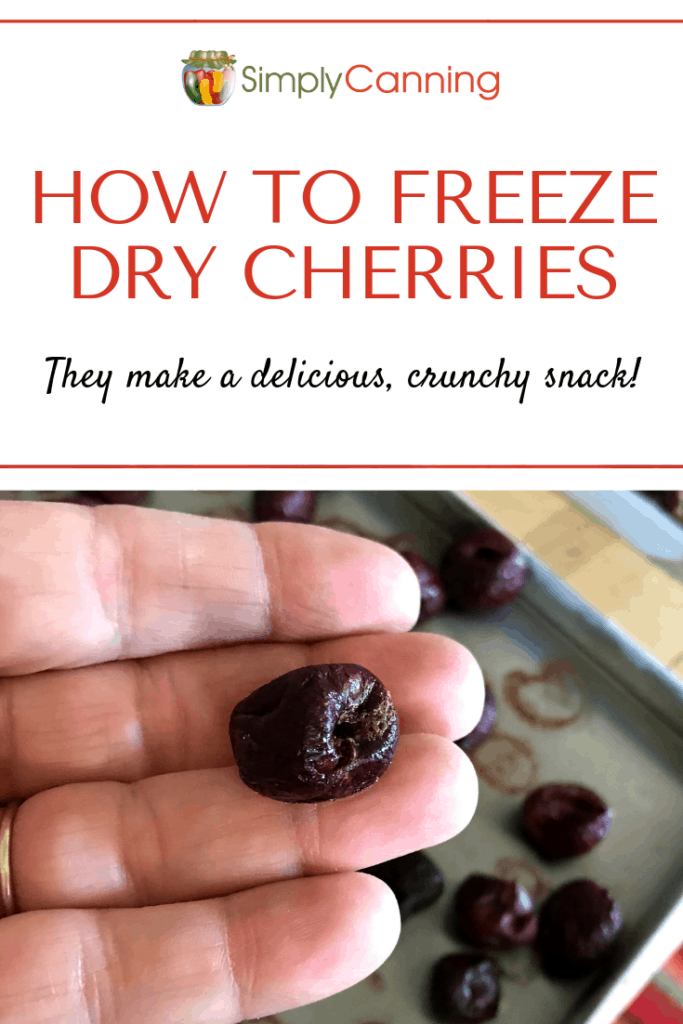 Page last updated: 6/9/2021