4th Burner Pot?? What is that?
I was offered a 4th burner pot to review.
4th burner pot?? What is that?
I did a quick search and found that this narrow pot is called that because it is a small diameter and will fit on that fourth burner when the entire stove is full and a big pot just won't squeeze in there. (We've all been there with our canners, right?)
Or maybe it is because this pot is supposed to be so handy for you you'll never want to put it away and will just store it on your "4th burner".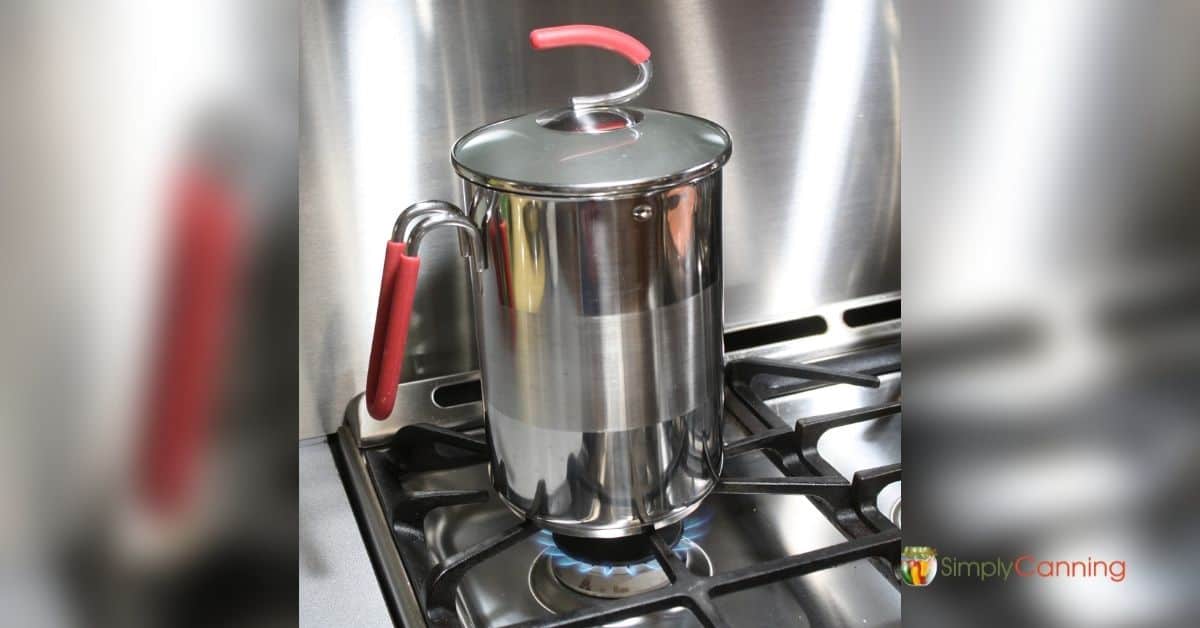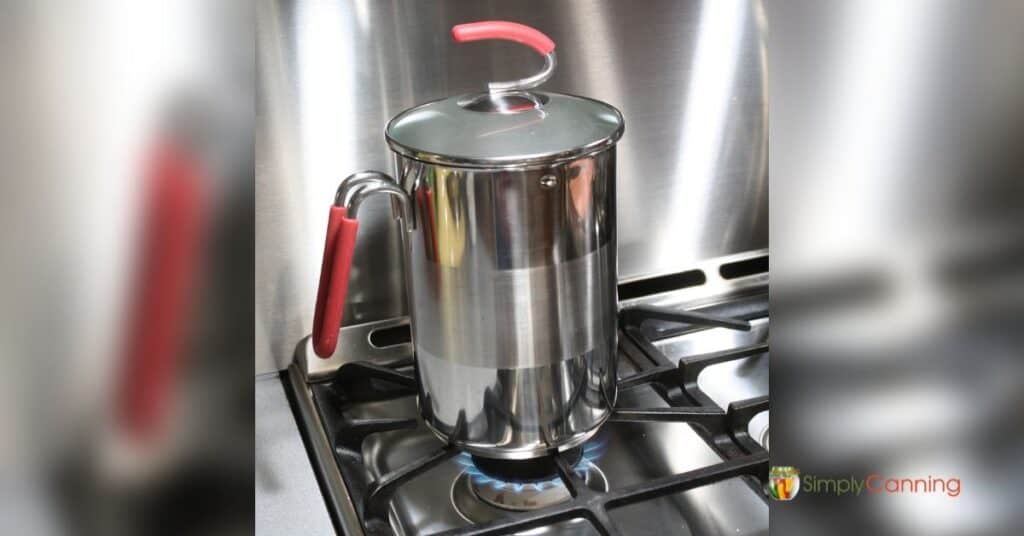 This Page Includes:
The 4th Burner Pot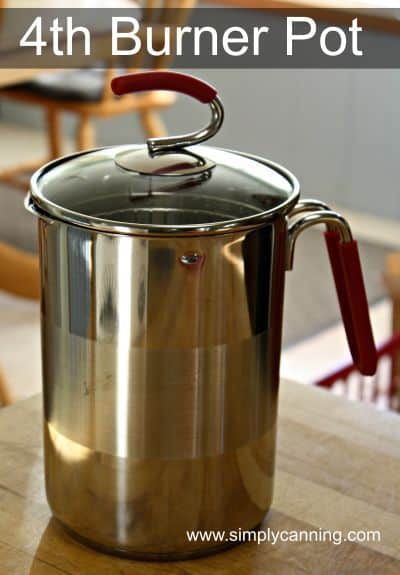 Sounds interesting,
it is stainless steel (I love SS)
and made by Kuhn Rikon–that's a quality name.
I figured it might be good. I'd better not pass it up!
So…I said, "Sure, I'll give it a try." I'm glad I said I'd check it out. I'm loving it.
It is a tea kettle / pot / strainer/ measuring container all wrapped up into one stainless steel quality pot. The lid is glass, so you can see what is going on inside. There are measuring lines built right into the sides of the interior. A stainless steel basket is included for steaming or blanching and…pretty red silicone handles to boot!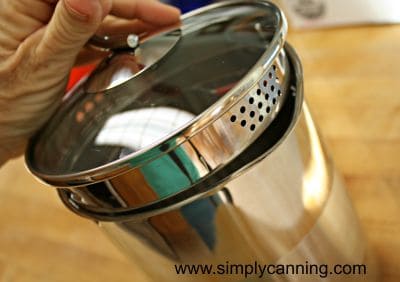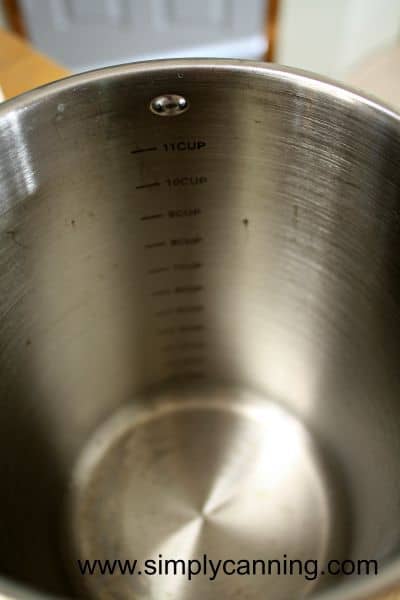 4th Burner Pot: Perfect for Dehydrating
I do a lot of dehydrating, and I was tickled to find that this is the perfect tool for that.
When I am slicing fruit, I use a lemon water mixture to pretreat the fruit. Measure out 6 cups of water using the measuring lines right in the pot. Then add 1.5 cups lemon juice.
I like to use my vintage tomato slicer to slice evenly. I simply lay the slicer across the top of the 4th burner pot and the fruit drops right into the pretreatment solution below. I then can use the included basket to drain the fruit before I place them on the trays. It works really slick.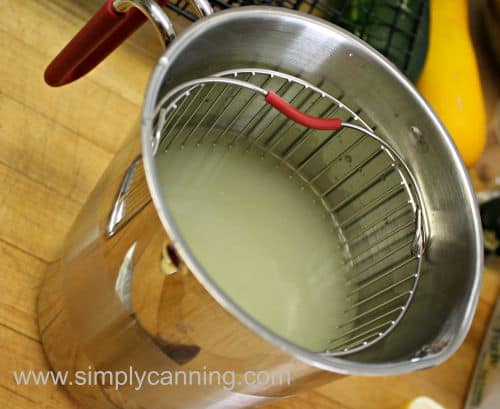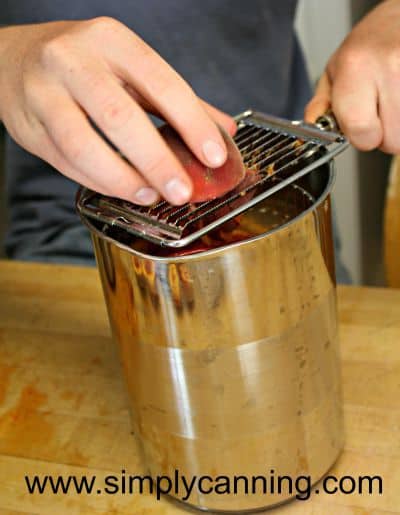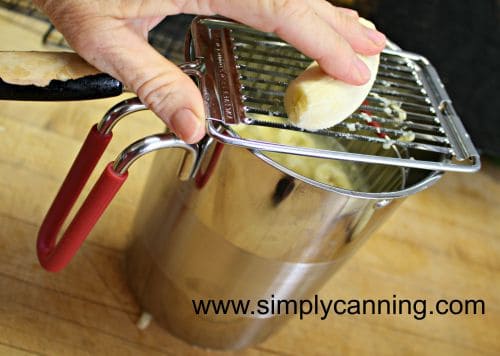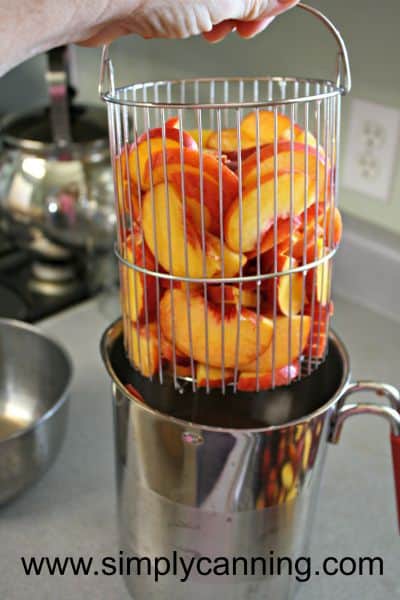 4th Burner Pot: Perfect for Small Batches
The pot is great for small batches of food. Blanch veggies for dinner or small batch canning. Steam veggies or use this for steamed eggs. Steaming eggs is the best way to get hard cooked eggs when you have fresh-from-the-henhouse eggs.
Or just use this to measure out a specific amount of water to boil for your recipes.
Fillmore Container sent this to me to review. I'm sure they were hoping I'd like it. Thanks, Fillmore! You were right, I do like it. I highly recommend this as a handy tool for any home canner. Here is a link to Fillmore Container and the 4th burner pot.



Using the 4th Burner Pot as a Water Bath
I've been asked about using this pot as a water bath. It would work perfectly if you have a single pint jar. You can see that the pint fits right in the pot and can be covered by water.
A quart jar would be difficult though. It sits up high enough that I don't think you could keep it sufficiently covered when the water is boiling.
So you can use this pot for pints or half pints. When you have only one jar to process, this works perfect. Save on water and energy usage.
Related Pages
3 pickled eggs recipes: Smokey flavor is our favorite!
Here are beginner-friendly instructions for water bath canning! Hint: It doesn't have to be hard or confusing.
Dehydrating is a great way to preserve food too. Learn about equipment and methods at SimplyCanning.com.
Pin This to Find Later!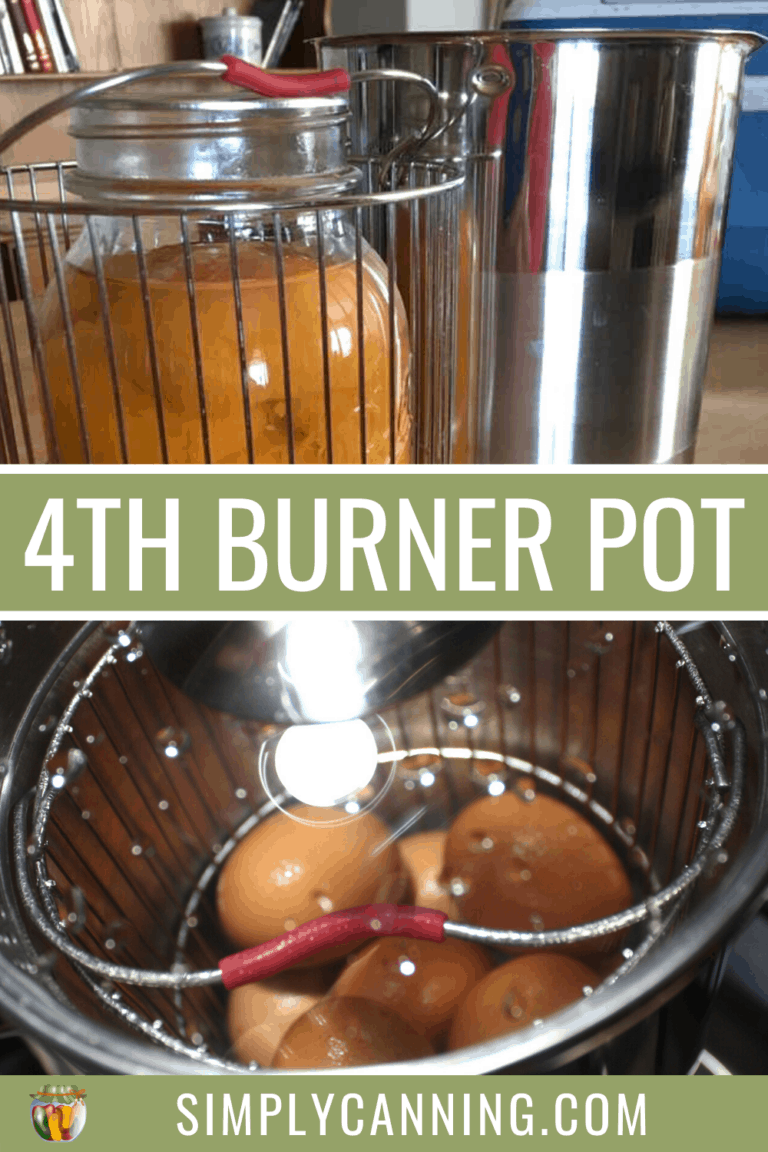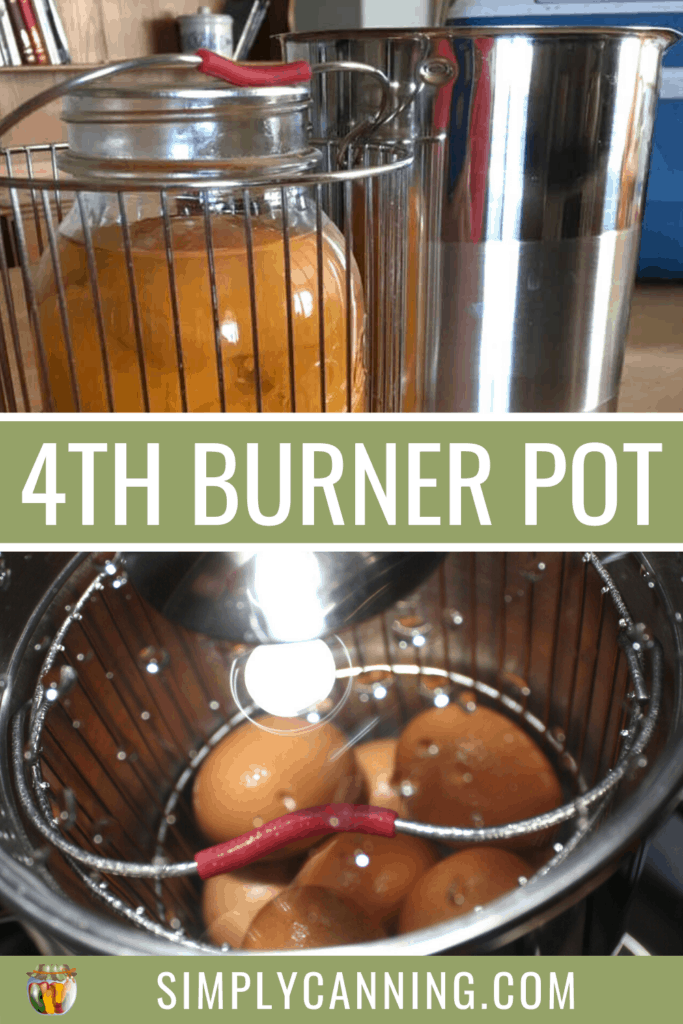 Page last updated: 11/5/2021