Today's canning chat question has to do with using canned fruit as favors for a cherry wedding theme! I think this is a brilliant idea.
My name is Sharon Peterson, and I am with SimplyCanning.com where you can find canning tutorials, tips, advice, and online canning classes. Come join me there, and I will help you get your pantry filled.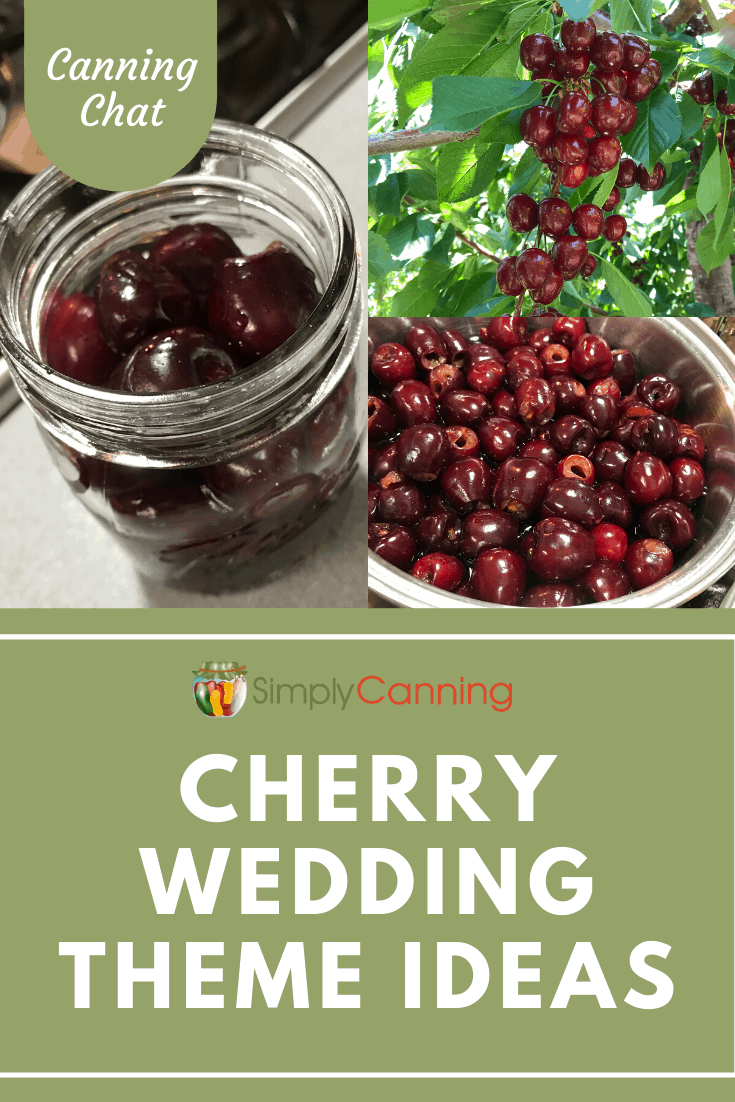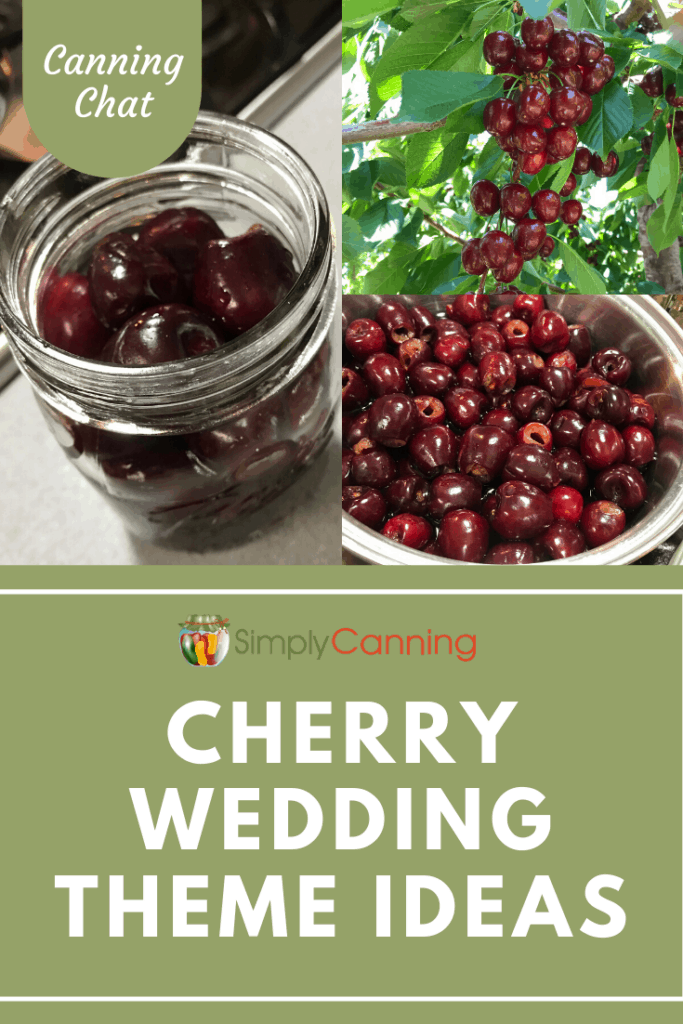 Video Transcript – Edited for Clarity
Let me go ahead and read the letter that I got from this person. So it says, "Hey Sharon, I have a question. I am going to get married to a man by the last name of Cherry at our wedding. I want to give out canned cherries, and I wanted to know your opinion because the price needs to be reasonable, but also I want the jars to look pretty and where you can tell that it's cherries. Would you do the four, the eight, or the 16-ounce jars? I am also in love with the 16-ounce wide-mouth contemporary jars, because of the unique, round look. But I'm afraid it's going to get really expensive fast with all the cherries that it will take to fill them. Anyways, thanks for your opinion. It is greatly appreciated. Have a very blessed day."
Cherry Wedding Theme: Jar Size
Well, I think a cherry wedding theme sounds like a lot of fun. So she's questioning the cost, and then she also wants it to look pretty. I would agree.
I think you need to go with the smaller size jars. A lot of this is going to depend on the size of your wedding party and how many cherry wedding-themed favors you will actually need. But I have a couple of options here. I thought I would show you.
The larger jars are going to cost a little bit more. So I think you should go smaller. Here are some options I'd recommend.
---
Embossed jam or jelly jars.
These decorator jars are smaller than the pints. I absolutely love these little embossed jars. I don't know if you can see just how pretty this is. The emboss is really, really cute on these. You could put a cute little topper on it. Embossed jam and jelly jars from Amazon.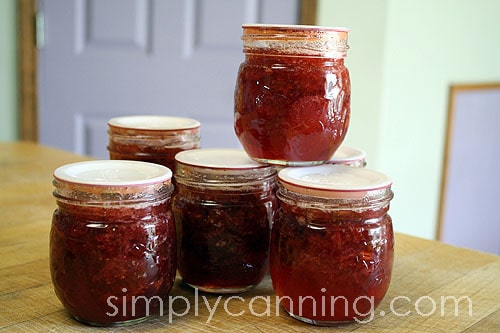 ---
Simple clean Anchor Hocking Jars.
These are nice jars that came from Fillmore Container. They're just a nice, square look. Very plain, very simple, nice smooth sides. You could add stickers on there, maybe a note.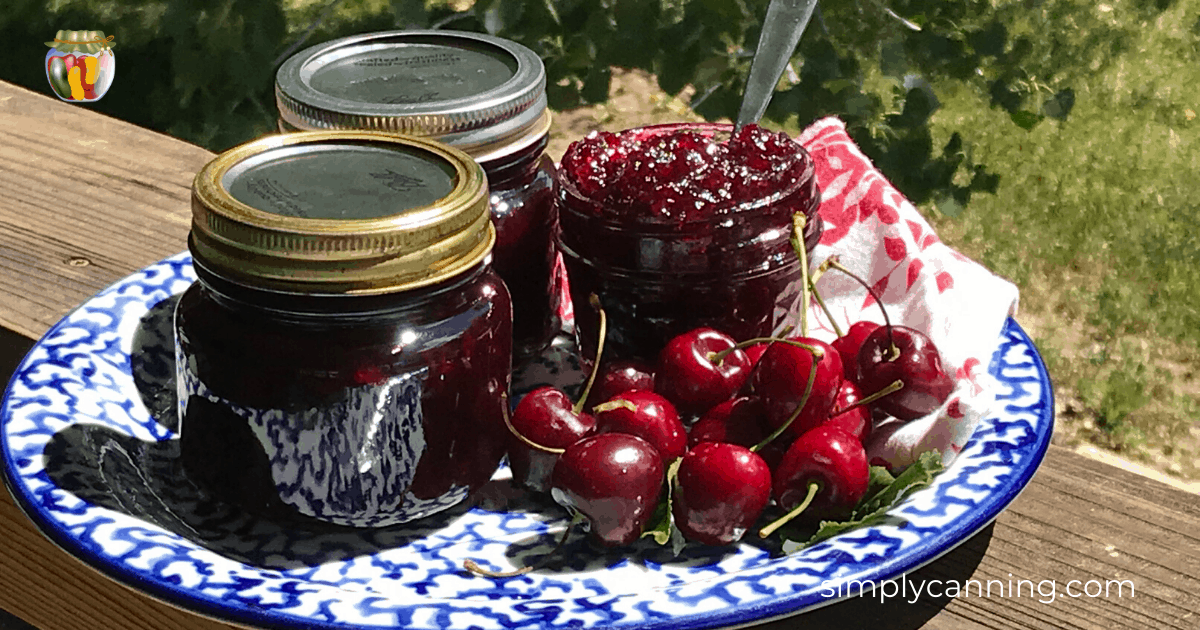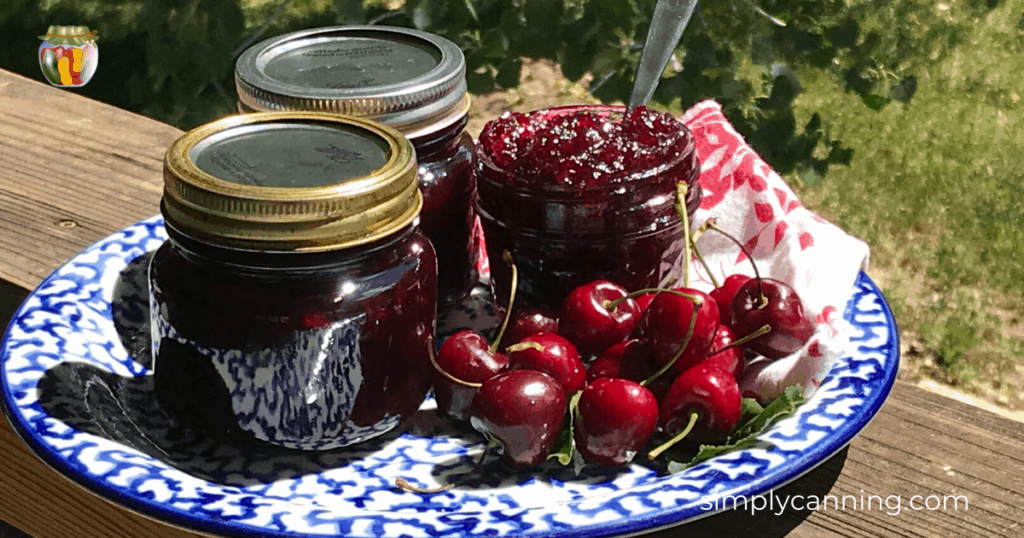 ---
Small 4 oz jelly jars.
This would be my top recommendation for a cherry wedding theme favor. These are the very smallest jars. I believe they are four ounces. They're cute. They're small.
It's going to be a lot less expensive. Everybody's going to get a nice little gift, and you're going to use about half as much product as if you would doing this size. So I highly recommend going with this for the cherry wedding theme. 4 oz jelly jars from amazon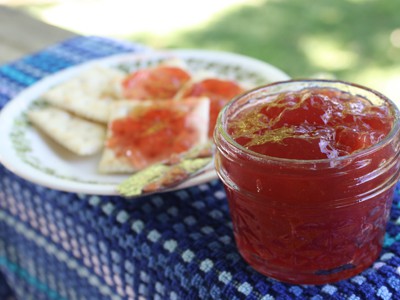 ---
Cherry Wedding Theme: Cherries vs. Cherry Jam
You talked about doing cherries for your cherry wedding theme; you should consider cherry jam. Since it's such a small jar, it's something people will spread on toast or put on a crackers or whatever. I would think that jam would be my choice. You could do cherries in these; there are no processing directions for cherries in this size jar. They're all for pint jars, so you'd need to use the full processing just like if you were doing a pint jar, even though you're doing the small jars.
Use these little jars for your wedding; I think going to be happy with them.
A Bonus Money-Saving Tip for the Cherry Wedding Theme!
One tip to consider the cost of the cherries wedding theme would be to go and pick your own cherries. I don't know where you live, but around here, we have u-pick orchards. You pick your own cherries, you take it in, you weigh it, and then they charge you, depending on how much you pick. That would probably be the least expensive route to go.
And depending on your wedding party–and you know what you guys like to do. Some people won't like this. I think it's fun. Why don't you have all of your bridesmaids get together and go pick cherries, and then you could have a jam making party? It would be a lot of fun. Just another something to think about.
I hope you have a wonderful cherry themed wedding. It's a very special day, and I wish you all the best. Use the little jars, you'll be happy!
This is Sharon with SimplyCanning.com. You guys have a wonderful day, and be sure and check out the next Canning Chat. We'll talk to you later.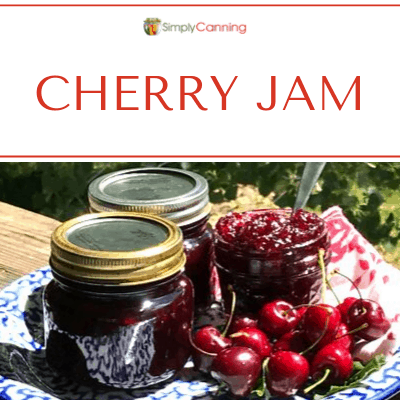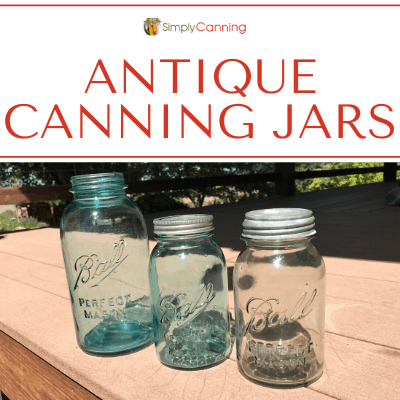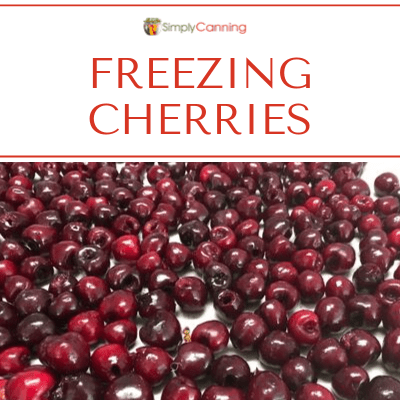 Would you like to receive notifications when more Canning Chats are released?
More Canning Chats
So I'm canning chicken stock/broth. How do I remove the fat? How much is too much? What do I do with the extra? SimplyCanning.com answers these FAQs.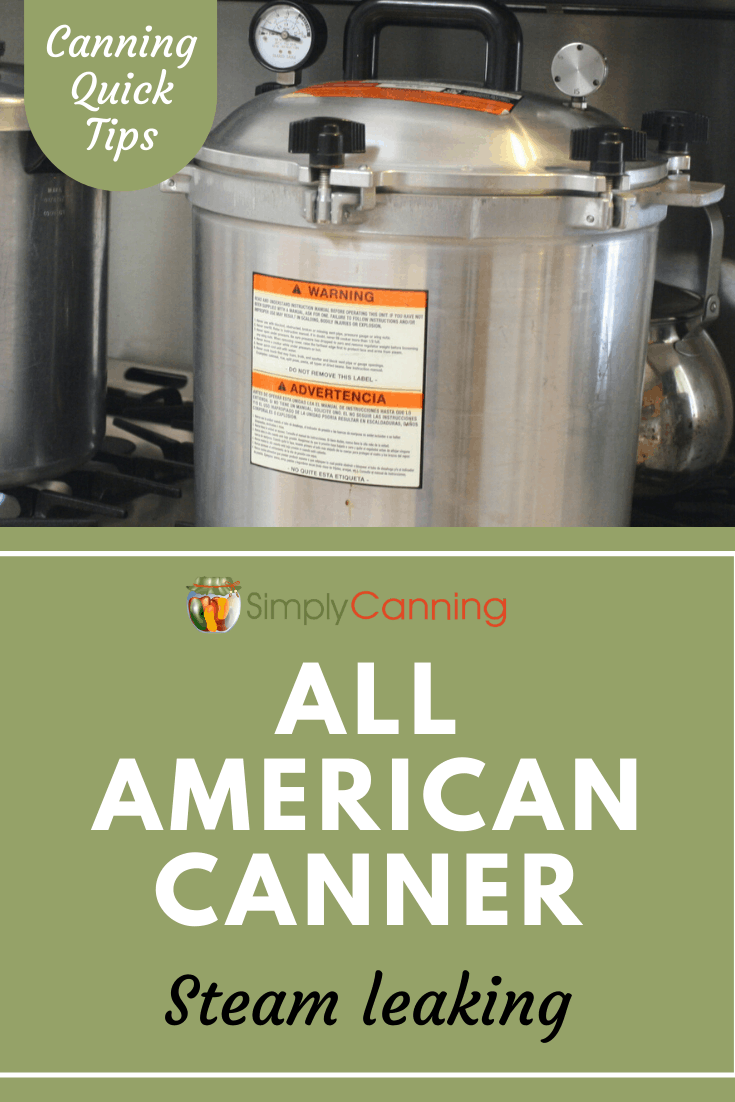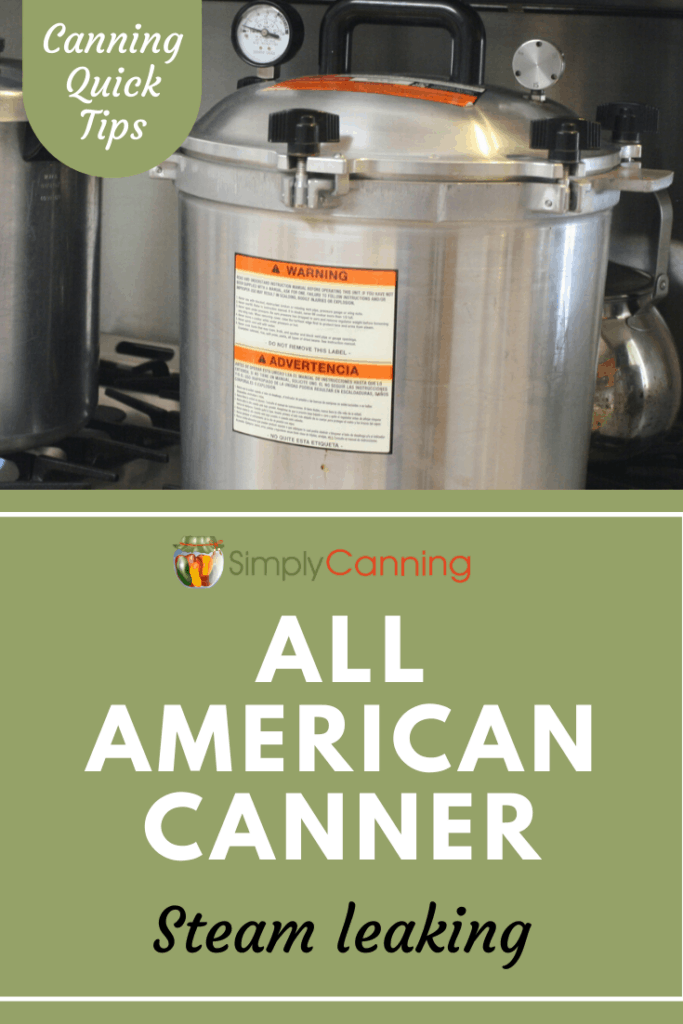 Suddenly notice your All American Canner is leaking steam around the lid? This is a common problem. Get ideas for what you can do about it at SimplyCanning.com
Using a Pressure Canner as a Waterbath Canner
Page last updated: 7/16/2021