With Sharon Peterson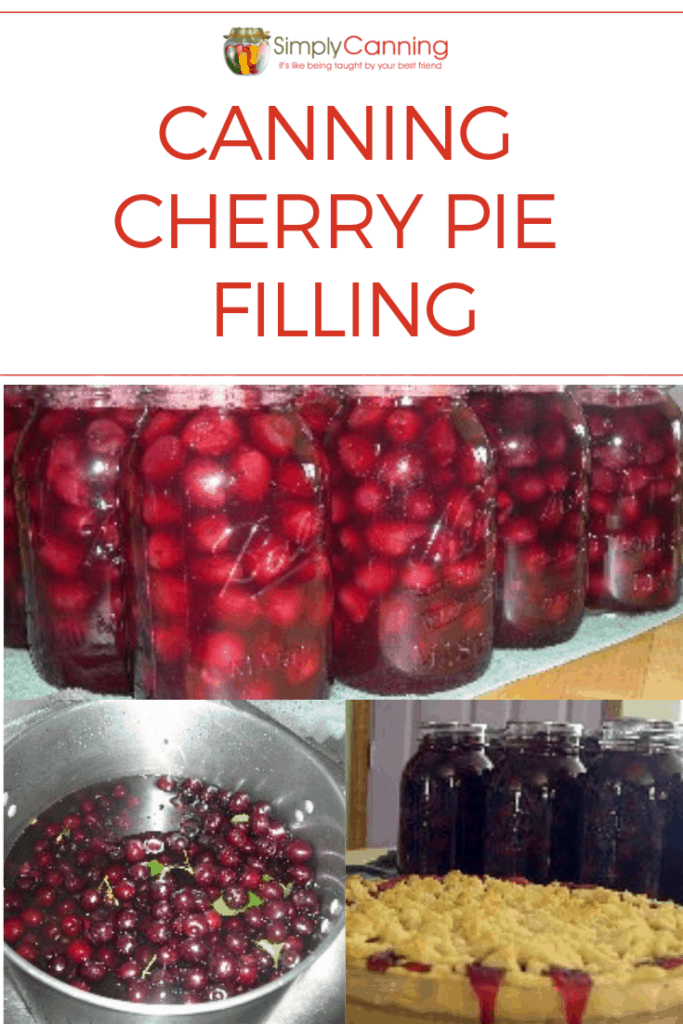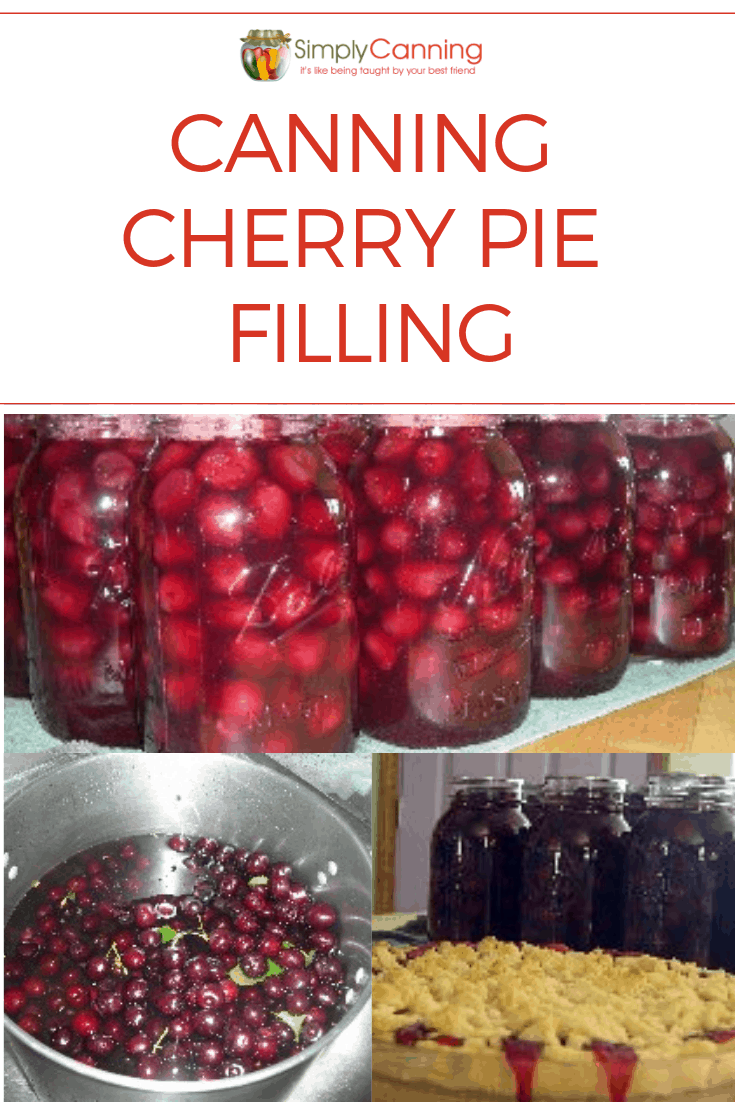 Cherry Pie is a snap if you can this ahead of time. Cherries are an acid food and can be safely water bath canned.
These directions are for either sweet cherries like bing cherries (this is what you see in the pictures) OR sour cherries that you traditionally use for pies.
---
Prepare
Gather your canning supplies
large pot or blancher
bowls
large spoons
sharp knife
towels and dish cloths
cherry pitter – optional
stock pot to cook cherries
ladle
Ingredients
Cherries – 6 quarts usually sour is preferred for pie filling, but I also use sweet cherries.
7 cups sugar
1-3/4 cups of Clear Jel
9-1/3 cups water
1/2 cup lemon juice
1 tsp Cinnamon – optional
2 tsp Almond Extract – optional
---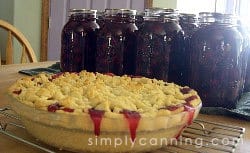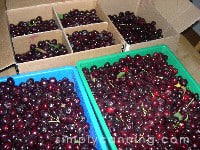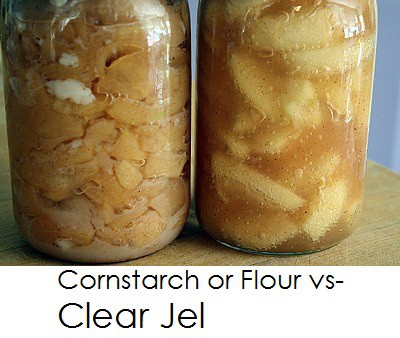 Back in the day it was considered acceptable to use flour for a thickener in pie fillings. Switch to clear jel!
It is not only safer, it will give you a nicer filling with more consistent results when you are canning.
If you use Clear Jel be sure you purchase the non-instant or regular type. Click here for more information. Clear Jel
Procedure
Wash and pit cherries. This is the most challenging part. :0) But if you just sit down and DO IT, you can make some delicious dishes. Have a friend come over and visit while you pit.
PLus look at this cherry pitter. I've tried many cherry pitters with disappointment. This is the one I like and…. the best part is the workers in the house (my sons) approve too. They are the ones doing most of the pitting here.
Place cherries in boiling water and boil for 1 minute. Drain. Keep warm. I do this simply by covering the pot until I am ready to mix in sugar mixture.
Combine sugar and clear jel in a large pan. Add water and cook over medium heat stirring constantly.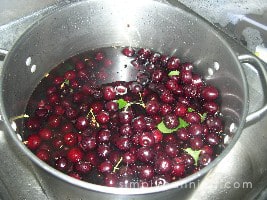 When product begins to thicken and bubble, add the lemon juice and boil for 1 minute.
Add cherries, stirring gently to mix.
Fill hot jars with hot cherry pie filling leaving 1 inch head space. Wipe the rims clean, remove any air bubbles and place your lids.
For more packing details follow water bath canning instructions.
Process cherry pie filling
pints or quarts for 30 minutes.
Altitude Adjustments for Boiling Water Bath Canner

Altitude in Feet
Increase processing time
1001-3000
5 minutes
3001-6000
10 minutes
6001-8000
15 minutes
8001-10,000
20 minutes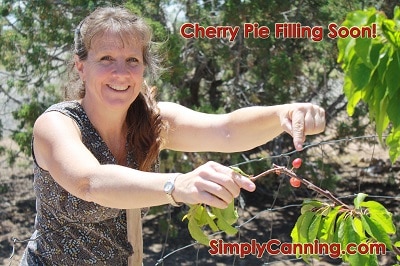 What else can you do with Cherries?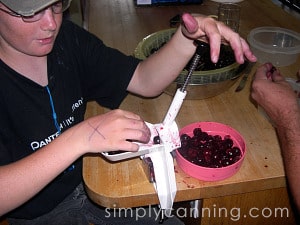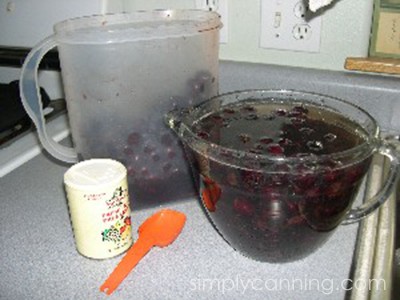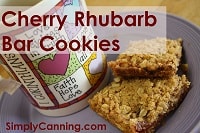 Home › Canning Fruits › Cherry Pie Filling