I love this pickle relish on a brat or homemade hamburgers. Add to potato or egg salads as well. A great summer food addition.
This recipe can be processed safely in a Water Bath Canner.
Yield is about 6 pints.
How to Make Sweet Pickle Relish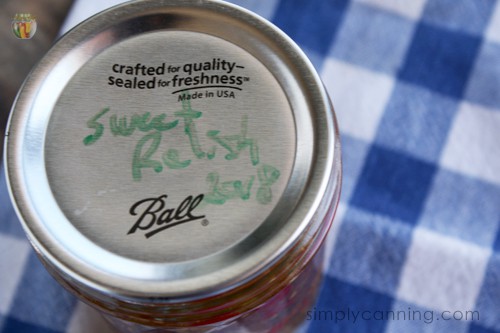 Gather Your Canning Supplies:
large pot
bowls
large spoons
sharp knife
crinkle cutter (optional)
towels and dish cloths
ladle
Ingredients
1 quart chopped cucumber
2 cups chopped onion
1 cup chopped green pepper
1 cup chopped red pepper for color (you can substitute more green if you don't have red)
1/4 cup canning salt
3 cups sugar
2 cups cider vinegar
1T celery seed
1T mustard seed
Start by preparing jars. Get water in your canner heating.
(See Water Bath Canning for full directions.)
Procedure
Sweet message (about sweet pickle relish) from my friend Rita…
Love my friends! And it looks like I need to have a pickle making party!
Sharon ~ I would LOVE to have your recipe for your sweet relish!! OY! Its sooooooo good! Remember, you left a jar here after the kids b-day last September? I've been hiding it in the back of the fridge cause its almost gone! lol! I will learn how to make that this year!! ~ Rita
Combine chopped cucumbers, onion, and peppers in a large bowl.
Sprinkle with salt and cover with cold water.
Let stand for 2 hours.
Drain well. Press out any excess water.
Combine sugar vinegar and spices.
Bring to a boil.
Add well drained vegetables and simmer 10 minutes.
Pack into hot jars, leaving 1/4-inch headspace.
Wipe rims clean and process sweet pickle relish according to water bath canning directions.
Process
Process pints for 10 minutes.
Altitude Adjustments
Altitude Adjustments for Boiling Water Bath Canner
Altitude in Feet – increase processing time
1,001-3,000 – increase 5 minutes
3,001-6,000 – increase 10 minutes
6,001-8,000 – increase 15 minutes
8,001-10,000 – increase 20 minutes
For more information on why this is important, see this altitude adjustments page.
How Long Does Pickle Relish Last in the Fridge?
I've never really tested it, but I don't ever remember pickle relish going moldy on me! It is pickled with vinegar so that will help preserve it. I'd estimate it should last in the fridge for at least a month, then just watch for signs of spoilage.
Recipe source: Ball Blue Book
More Pickle & Condiment Recipes
Members' Extra: Access Your Video Tutorial in Your Members Area
Canning school members, click here to log in.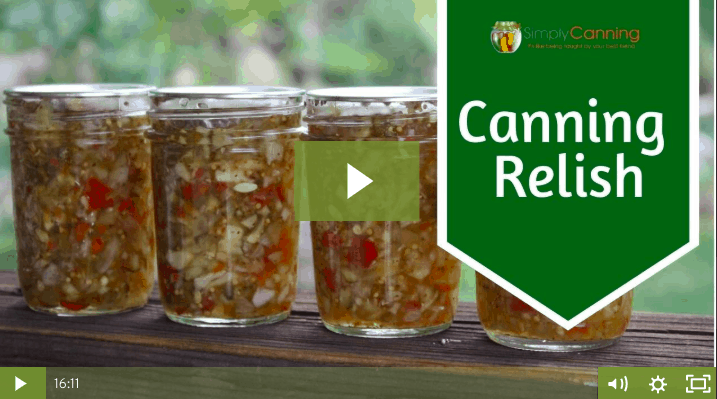 Pin this to find later!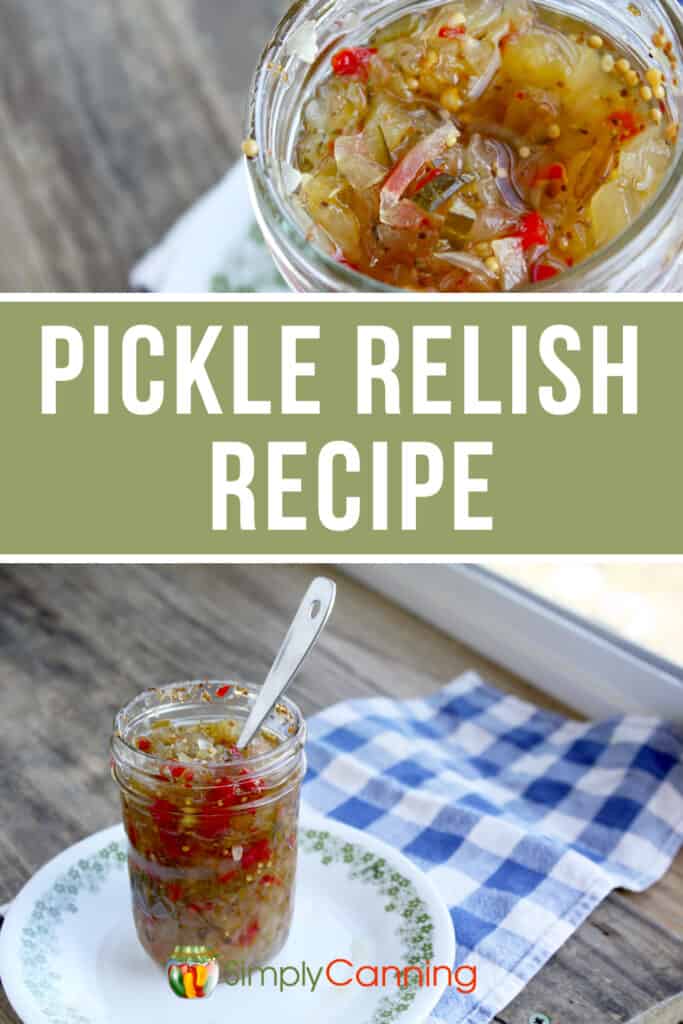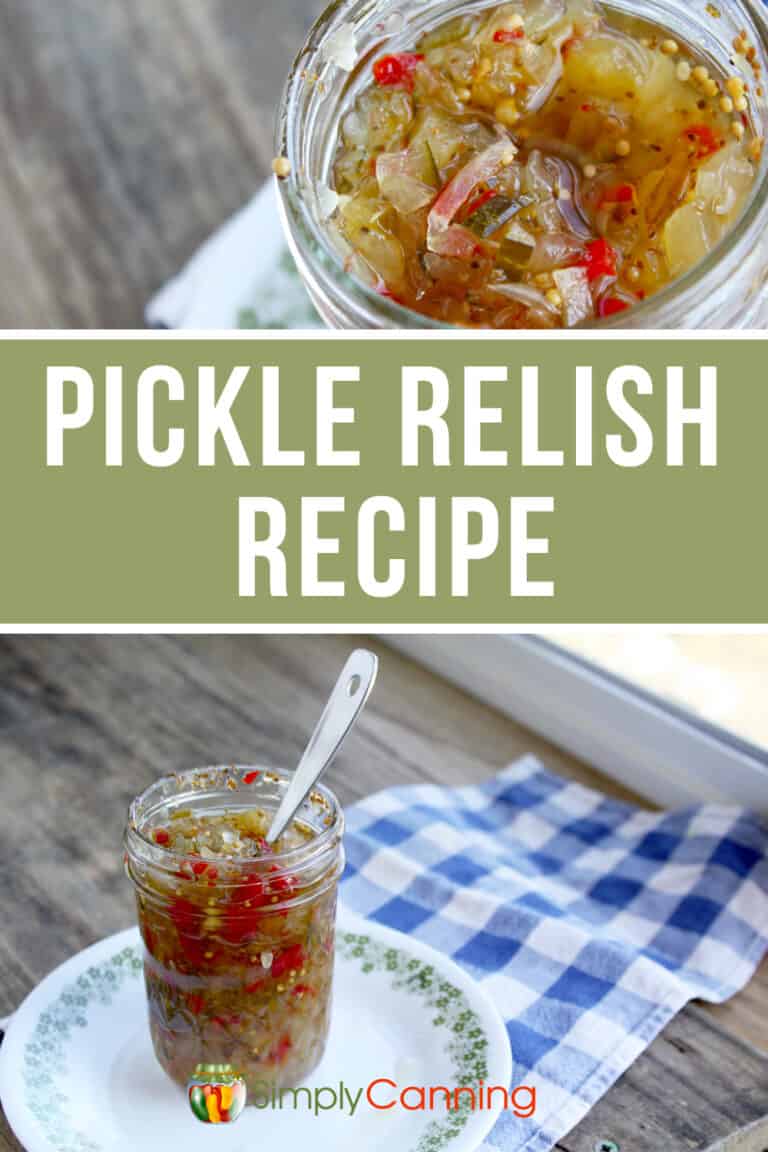 Page last updated: 2/2/2021