I love this pickle relish on a brat or homemade hamburgers. Add to potato or egg salads as well. A great summer food addition.
This recipe can be processed safely in a water bath canner.
Yield is about 8 half-pint jars.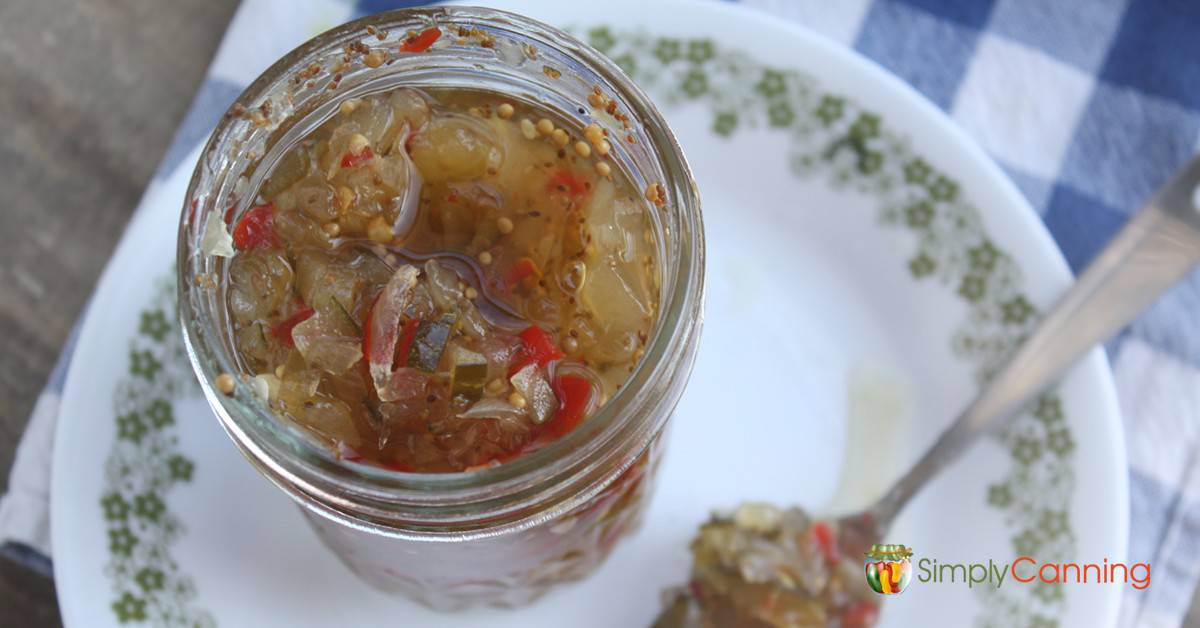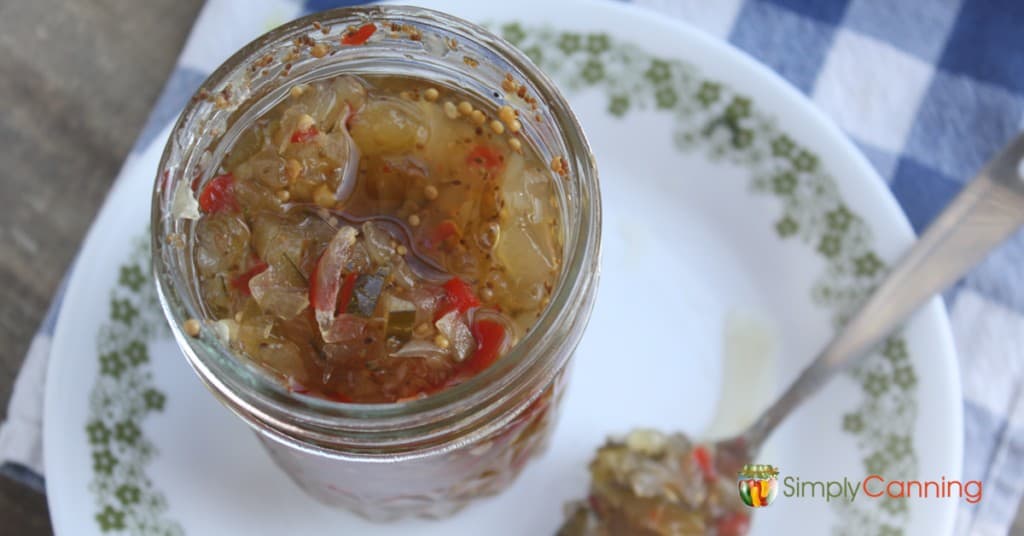 This Page Includes:
Pickle Relish: Extended, Step-By-Step Directions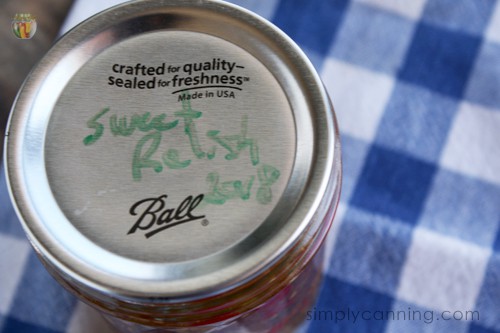 Gather Your Canning Supplies:
large pot
bowls
large spoons
sharp knife
crinkle cutter (optional)
towels and dish cloths
salad spinner (optional)
ladle
Ingredients:
1 quart chopped cucumber
2 cups chopped onion
1 cup chopped green pepper
1 cup chopped red pepper for color (you can substitute more green if you don't have red)
1/4 cup canning salt
3 cups sugar
2 cups cider vinegar
1 Tbsp. celery seed
1 Tbsp. mustard seed
How to Make Pickle Relish
Combine chopped cucumbers, onion, and peppers in a large bowl. Sprinkle with salt and cover with cold water. Let stand for 2 hours.
Start by preparing jars. Get water in your canner heating. (See water bath canning for full directions.)
Drain well. Press/spin out any excess water.
Combine sugar, vinegar, and spices. Bring to a boil. Add well-drained vegetables and simmer 10 minutes.
Pack into hot jars, leaving 1/4-inch headspace. Wipe rims clean and process sweet pickle relish according to water bath canning directions.
Canning Pickle Relish
Process half-pints for 10 minutes, adjusting for altitude according to the chart below. For more information on why this is important, see this altitude adjustments page.
Sweet Message About Sweet Pickle Relish from My Friend, Rita
Love my friends! And it looks like I need to have a pickle making party!
Sharon ~ I would LOVE to have your recipe for your sweet relish!! OY! Its sooooooo good! Remember, you left a jar here after the kids b-day last September? I've been hiding it in the back of the fridge cause its almost gone! lol! I will learn how to make that this year!! ~ Rita
Pinnable Recipe Card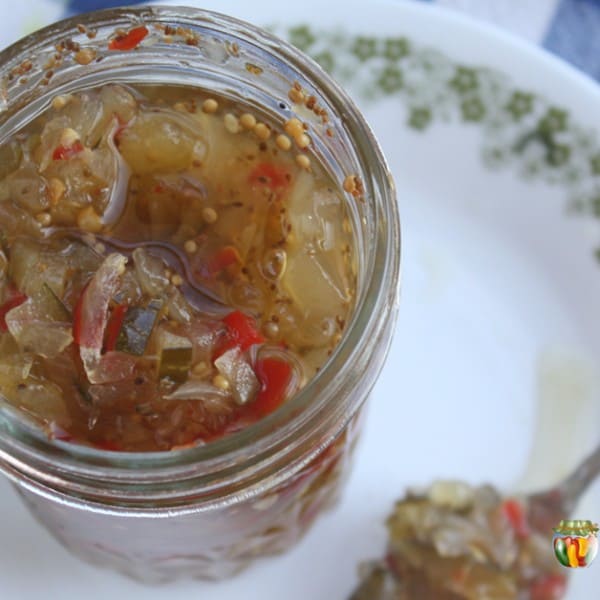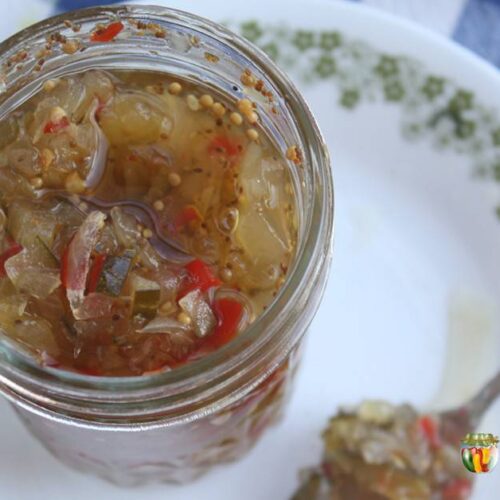 Sweet Pickle Relish
Ingredients
1 quart chopped cucumber 

2 cups chopped onion 

1 cup chopped green pepper 

1 cup chopped red pepper 

1/4 cup canning salt 

3 1/2 cups sugar 

2 cups cider vinegar 

1 Tbsp. celery seed  

1 Tbsp. mustard seed  
Instructions
Start by preparing jars and getting water in the canner heating. You want the canner hot, but not boiling, when the jars are ready to be processed.

See full water bath canning instructions here.  
Hot Pack only
Combine vegetables in a large bowl. 

Sprinkle with salt and cover with cold water. 

Drain well, pressing out excess water.  

Mix sugar, vinegar, and spices and bring to a boil. 

Add well-drained vegetables to vinegar mixture. Simmer 10 minutes. 

Pack into hot jars, leaving 1/4" headspace.  

Remove air bubbles, wipe rim clean, and place on seal and ring. Place the jar in the warm canner. Proceed to fill all jars. Process according to chart below.   
Processing
Processing with a Water Bath Canner
Place the jar in the warm canner. Proceed to fill all jars placing them in the canner.
When all the jars are filled, bring the water in the canner to a boil.  When a boil is reached that is when you'll start your timing.   Process for the length of time on the chart below.  Adjust for your altitude. 
 After your time is over, turn the heat off remove the lid and allow the canner to rest for about 5 minutes. Then bring your jars up out of the water.  Allow them to rest for another 5 minutes. Then remove the jars and place them a few inches apart on a thick towel to cool completely.  Leave them alone for about 12 hours.  
When they are cooled remove the metal bands, check the seals, label the jars and store them away! 
Processing Times for Water Bath Canner (Hot Pack)
Altitude – Half-Pints
0-1,000 ft – 10 minutes
1,001-3,000 ft – 15 minutes
3,001-6,000 ft – 20
minutes
Above 6,000 ft – 25 minutes
Adapted from: Ball Blue Book

Last Updated: 9/30/2021

Pickle Relish Tips & FAQs
How Long Does Pickle Relish Last in the Fridge?
I've never really tested it, but I don't ever remember pickle relish going moldy on me! It is pickled with vinegar so that will help preserve it. I'd estimate it should last in the fridge for at least a month, then just watch for signs of spoilage.
How Do You Get the Excess Water Out for Pickle Relish?
I use a salad spinner after the soaking time to get excess water out. It works great!
If you don't have one, simply put your mix in a colander and press to drain the extra water. You can also wrap the whole thing up in a towel, take it outside, and whirl it around. The extra water will drain out. Make sure you have a tight grip and don't end up spewing your canning project over the front lawn!
How to Use Sweet Pickle Relish
So it is pretty obvious that this is a relish that is the perfect combination with hamburgers, hot dogs, or brats. But you know how I use it the most? Chicken sandwiches!
Simply mix some of this relish in with home canned chicken breast and some shredded cheddar cheese. Add a couple shakes of hot sauce, some salt and pepper, and enough Miracle Whip to moisten. Spread it on a sandwich or mix with some macaroni for a cold macaroni salad. A quick summer lunch!
Related Pages
This bread and butter pickle recipe makes a great sweet pickle for munching, topping sandwiches, or adding to potato salad.
Finally, I have a crunchy dill pickle recipe!
This easy dilly bean recipe includes a spicy option. Give some variety to your pantry with these delicious pickled beans.
Pin This to Find Later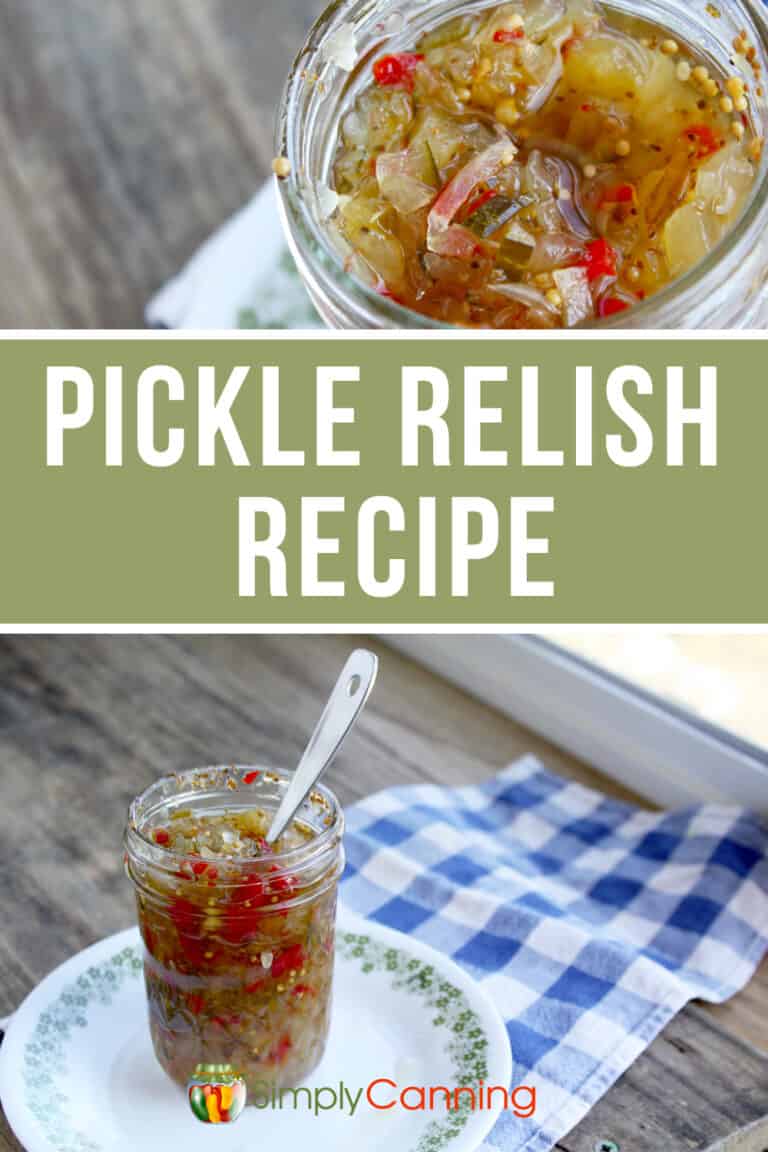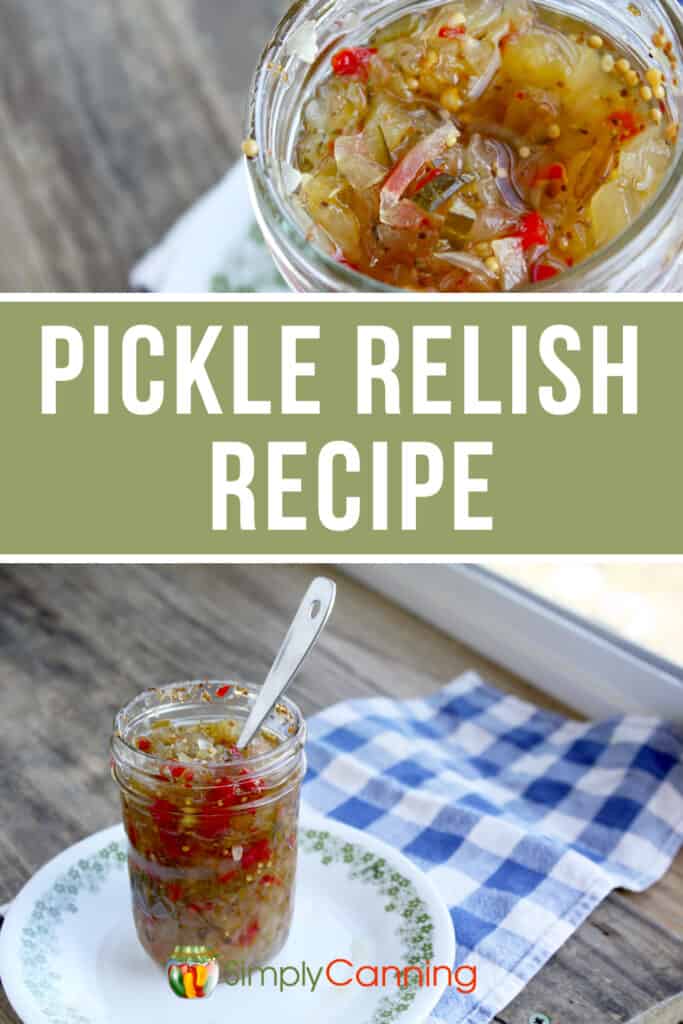 Members' Extra: Access Your Video Tutorial in Your Members Area
Canning school members, click here to log in.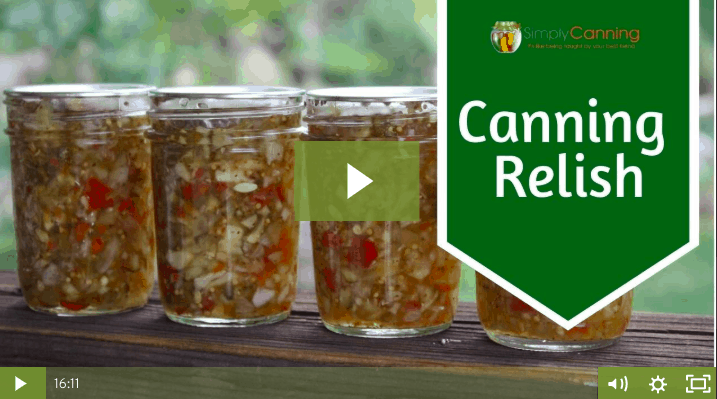 Source: Ball Blue Book
Page Last Updated: 5/5/2021