With Sharon Peterson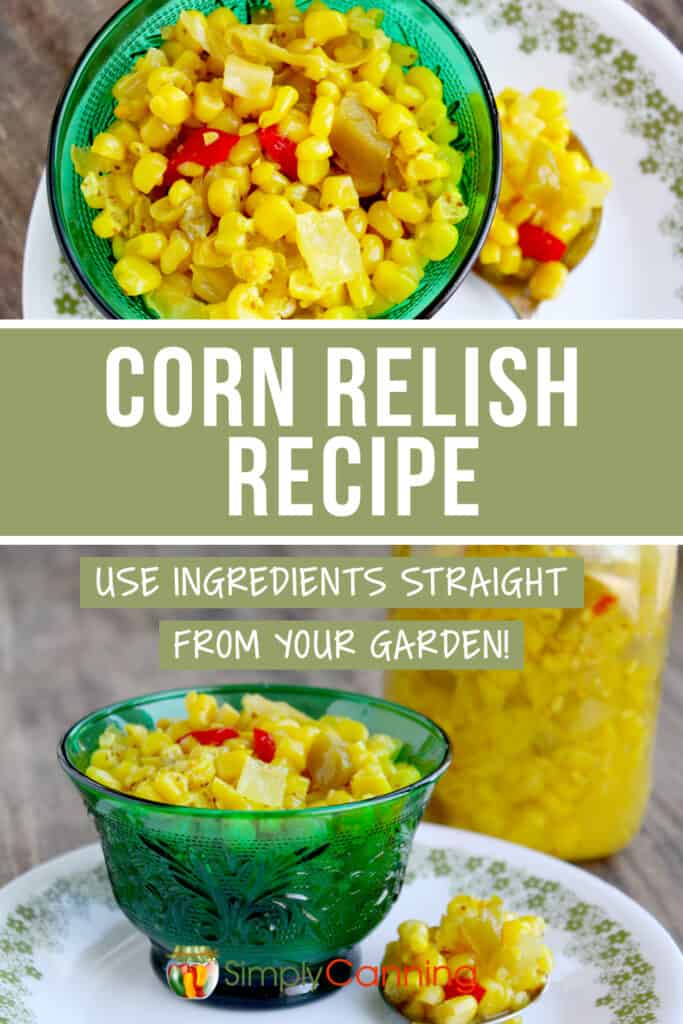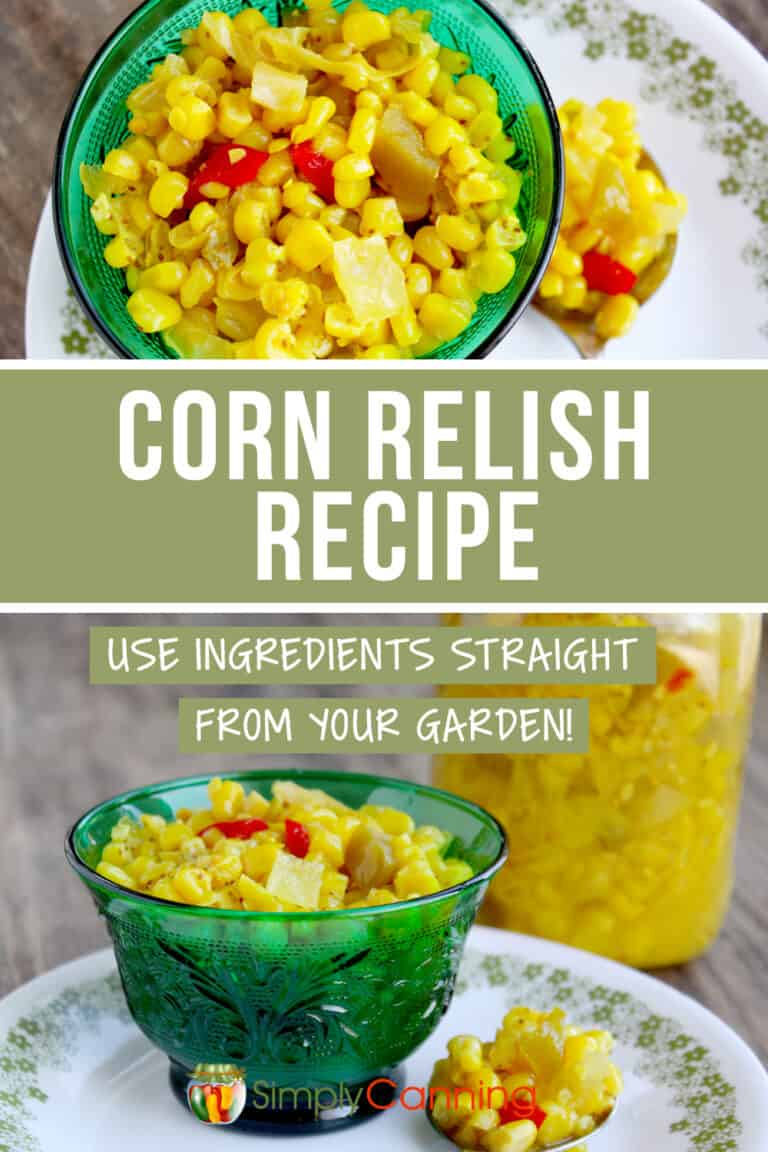 I had all the ingredients for this growing in my garden so I decided to try a corn relish recipe I found in my Ball Blue Book. Since this is a pickled item, it can be safely processed in a waterbath canner. Remember, usually corn or other vegetables need the pressure canner.
Pickled Corn Relish Recipe
Gather Canning Supplies:
large pot
bowls
large spoons
sharp knife
towels and dish cloths
ladle
Ingredients:
2 quarts cooked corn, cut off the cob. (Blanch the corn 3-5 minutes in boiling water, cut it off the cob, measure and continue with the recipe.)
1 quart chopped cabbage
1 cup chopped onion
1 cup chopped sweet green peppers
1 cup chopped sweet red peppers
1 1/2 cups sugar
2 T dry mustard
1 T celery seed
1 T mustard seed
1 T salt
1 T tumeric
1 quart vinegar
1 cup water
Procedure
Start by getting the water in your canner heating. Gather all canning supplies.
Chop all veggies and combine in a large pot. I love that this recipe has the actual measurements listed. Often I've seen recipes that have 1 small head of cabbage…well, who says what is small????
The original recipe calls for 1 to 2 cups of sugar. Not having made it before, I split the difference and went with 1.5 cups. You can adjust this as you like.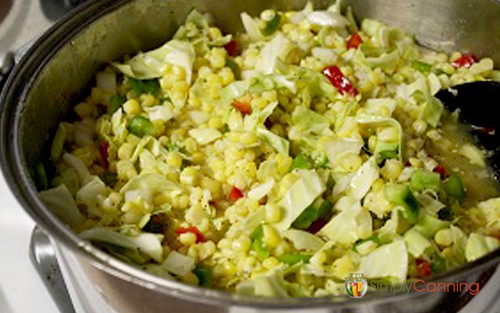 Add the rest of the ingredients, spices, vinegar, and water. Simmer ingredients for 20 minutes.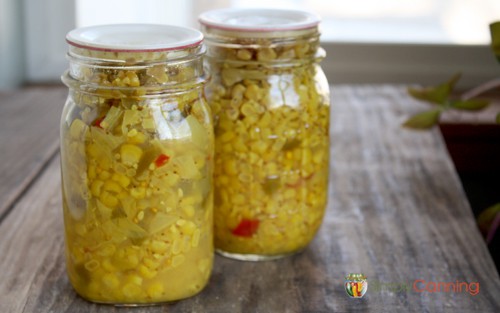 Pack into pint jars. What I do is fill each jar first with the solid ingredients, then go back and top them off with the liquid.
This way I don't get down to the last jar and end up with lots of liquid and not much solids.
Important Tip for Pickled Corn!
Remember to try not to slop it all over like I did in this photo. My counter had pretty yellow blotches all over it.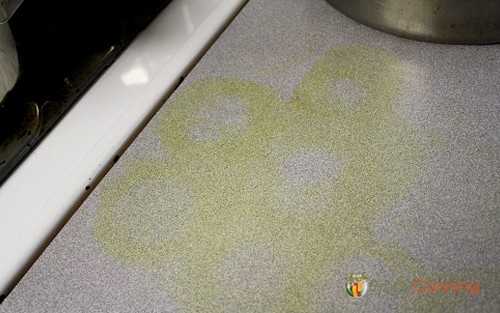 This is caused by either the dry mustard or the turmeric…whichever one it doesn't really matter. All I know is…it doesn't really add to the look of my kitchen! What do you think? (I've done this before…it wears off after a while.)
Carefully wipe the rims clean and add your lids. Leave 1/4-inch headspace. Process in a waterbath canner. How to use a water bath canner is found here.
Process your pickled corn relish for the time listed below. Be sure to adjust for your altitude!
Process
Pints – Process for 15 minutes
Altitude Adjustments
Altitude Adjustments for Boiling Water Bath Canner
Altitude in Feet – increase processing time
1,001-3,000 – increase 5 minutes
3,001-6,000 – increase 10 minutes
6,001-8,000 – increase 15 minutes
8,001-10,000 – increase 20 minutes
For more information on why this is important, see this altitude adjustments page.
FAQs
How do you use corn relish?
Use corn relish just as a relish, on hot dogs, sausages, etc. Mix with salsa as a dip. It's a good condiment with enchiladas. Mix with black beans and tomatoes for another type of salsa!
Can you freeze corn relish?
Well, it might get kind of mushy, but this would be a good solution to the occasional jar that doesn't seal properly during canning! 🙂
More Ways to Preserve Corn
Bonus Video: Cutting Corn Off the Cob!
Home › Pickle Recipes › Corn Relish Recipe
Page last updated: 2/19/2020.