I decided to try something fun. Corn Cob Jelly, sounds weird but hey, if you add enough sugar even corn cobs can turn out tasty. :0)
We freeze corn every year…. we have LOTS of cobs we throw away every year! Let's use those and make this Corn Cob Jelly recipe.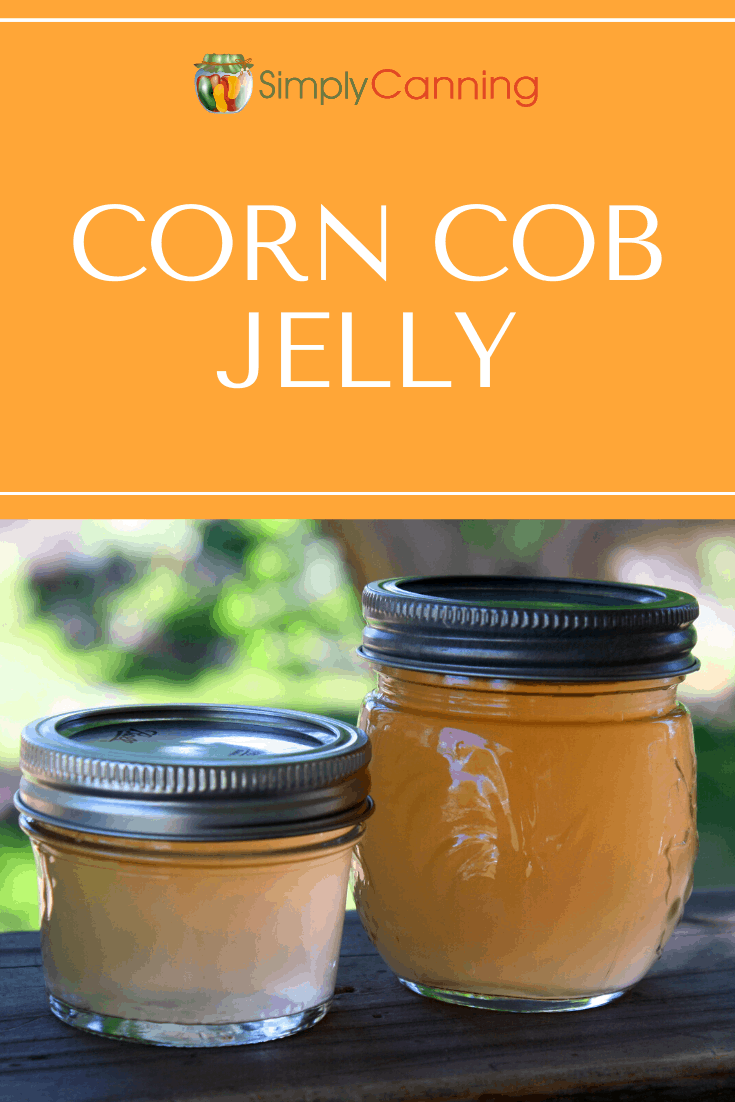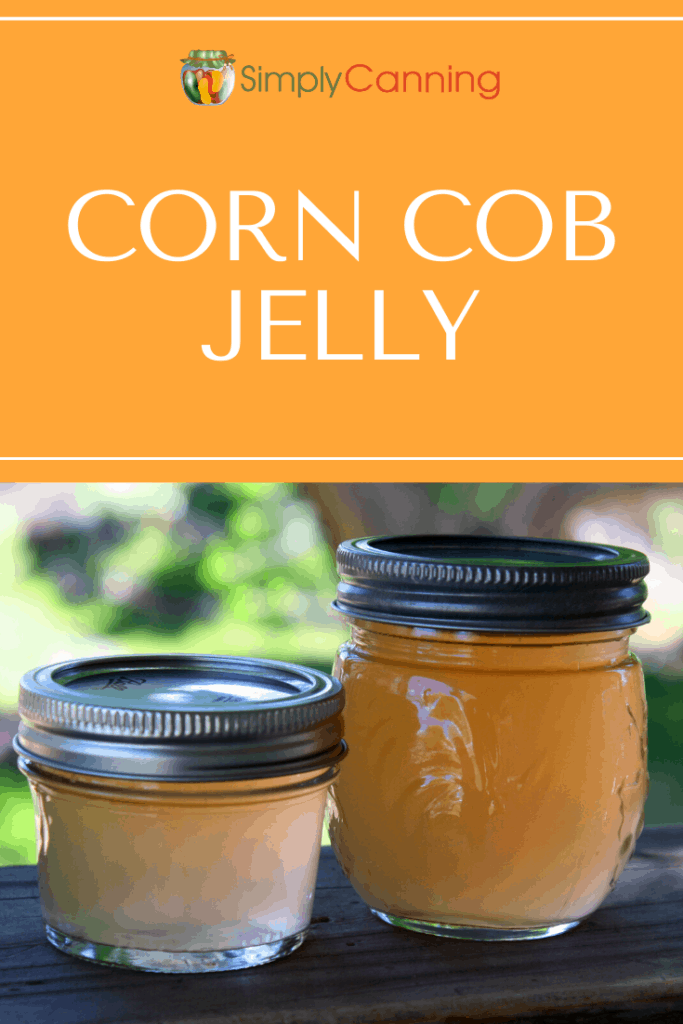 Label your jars with pretty printable Canning Labels! Check them out.
Prepare:
Gather your canning supplies
large pot
bowls
large spoons
sharp knife
towels and dish cloths
ladle
cheesecloth or jelly bag
Ingredients
1 dozen corn cobs (Note: The original recipe from NCHFP says to use field corn, but I used sweet corn from our canning process.)
Approximately 2 quarts water
1 3/4 ounces powdered pectin (1 package)
3 cups sugar
How to Make Corn Cob Jelly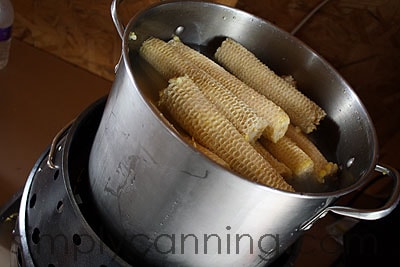 Start by making a juice from your corn cobs. First blanch corn for 5 minutes. Then cut the kernels from the cobs. You can then use these kernels for canning, freezing or other recipes. The day I did this we had been freezing corn for the winter, and I just saved enough cobs to fill my stock pot.
Put 12 corncobs in about 2 quarts of water. Bring to a boil, and then boil for 35-40 minutes. Liquid will reduce…. that's ok.
I did this out in my carport with my volcano grill. You'll need 3.5 cups of liquid for each batch of jelly you want to make.
I had plenty! You might want just enough for one batch or two. I ended up making two batches of jelly here. For each batch of jelly, use about 12 cobs and 2 quarts of water.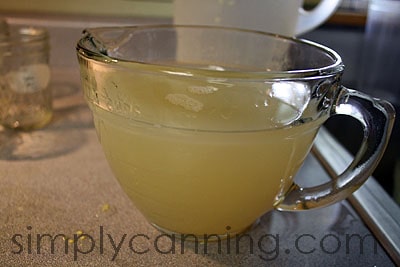 Strain your juice through double cheesecloth, then measure out 3 cups of juice.
It is difficult to make double batches of jelly so what I do is separate pots cooking at the same time.
Stir in pectin. Bring to a boil, then stir in the sugar. Boil 5 minutes, stirring constantly.
Return to a boil and boil hard for 1 minute stirring constantly.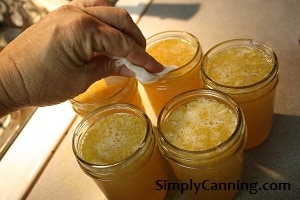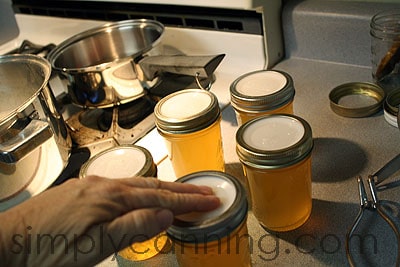 Skim foam.
Fill your jars with hot jelly, leaving a 1/4-inch headspace.
Wipe the rims clean carefully. You don't want the stickiness to interfere with the seal. Place your lids and the jars are ready to process in a waterbath canner. If you need more instruction on the canner process see this –> How to use a water bath canner.
Process your corn cob jelly; both 1/2 pints or pints need 10 minutes in a water bath canner. Be sure to adjust for your altitude!
Altitude Adjustments
Altitude Adjustments for Boiling Water Bath Canner
Altitude in Feet – processing time
0-1,001- 10 minutes
1,001-6,000 – 15 minutes
6,001 and higher – 20 minutes
For more information on why this is important, see this altitude adjustments page.
More Ways to Preserve Corn
Freezing Corn (either on the cob or off the cob)
Corn Relish. (this is a pickled relish that does not need a pressure canner.)
Source: https://nchfp.uga.edu/how/can_07/corncob_jelly.html
Home › Jam or Jelly › Corn Cob Jelly