This orange marmalade recipe is started the day before you will be canning it. Chopped Oranges need to soak for 12 – 18 hours. I start it in the evening and then finish and process it late the next morning or after lunch the next day. This recipe makes about 7 half-pint jars.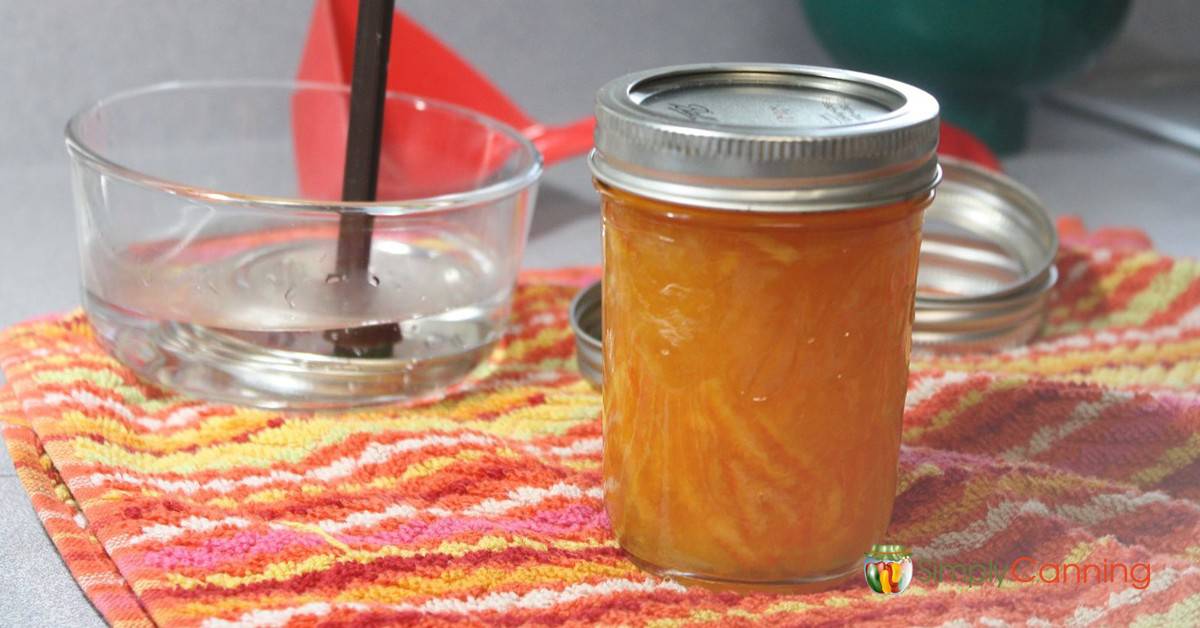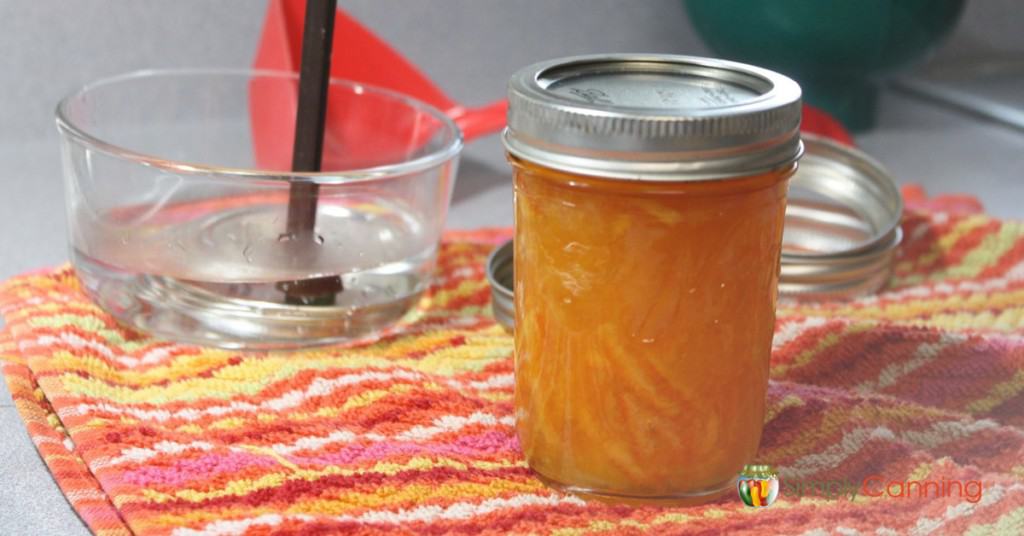 How to Make Orange Marmalade
Gather your canning supplies
large pot or blancher
bowls
large spoons
sharp knife
towels and dish cloths
Ingredients
10-12 oranges
2 large lemon
1.5 quarts water
approximately 8 cups sugar
This orange marmalade recipe does not include spices but flavors like cinnamon or cloves would make a fantastic addition.
Day one – Preparing your citrus.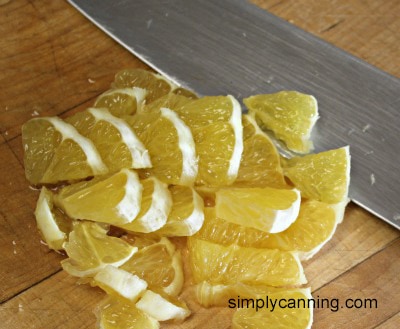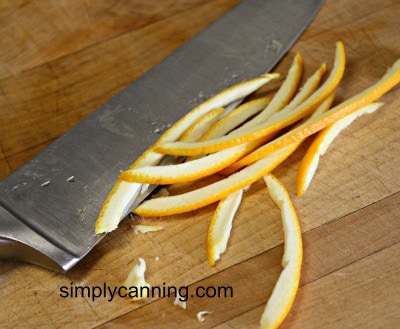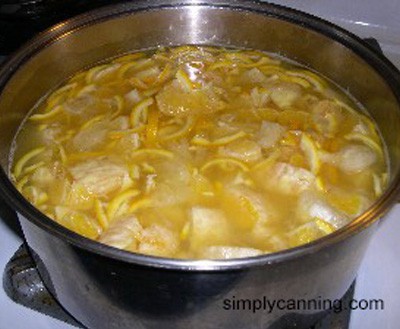 Peel and chop oranges. You will need about 1 quart of oranges chopped. The best way to do this is to thinly slice your oranges then cross cut to make small pieces. You want these to be nice and small. As you peel the oranges don't get rid of all the pith! (white part under the peels) That is where there is natural pectin. I will pull off any especially chunky parts if my oranges have it but don't' pull it all off. In the pictures, you can see that these oranges didn't have much pith.
Slice Orange Peel – you need about 2 cups thinly sliced peel (more or less to taste)
Peel and chop the lemons. – Note on the lemons. When I made this marmalade my lemons were not very good. They were not juicy and I'm not sure how to describe it but the meat of the lemon was thick and….tough. It was going to be chunky in my marmalade. I decided I didn't really want that so, I simply squeezed both lemons and used the juice so I'd get the lemon flavor. (It really enhances the orange.) But I left out the meat of the lemons.
Add water to fruit and orange peel in a large pot. Heat to boiling and simmer for 5 minutes. Cover and let stand in a cool place 12- 18 hours.
Day 2 – Canning Orange Marmalade Recipe
Now you are ready to make and can your recipe. Start by preparing jars, and get water in your canner heating.
(see Water Bath Canning for full directions)
Measure your orange mixture. You will need an equal amount of sugar.
Place a spoon in the freezer. You'll use that in a little bit to test for the gel. Alternatively you can use a thermometer. More about that below.
Heat orange mixture to boiling and cook until peel is tender. This takes about 30 minutes. The mixture will boil up! Make sure you have a large enough pot so you don't end up boiling over. I soaked my citrus in one pot overnight then moved it to a larger one for boiling.
Then add sugar to the mixture. Bring back to a boil stirring until sugar dissolves. Cook rapidly until it reaches the gelling point. This takes patience! If you are using a thermometer watch the thermometer for the correct temperature. Those last few degrees always seem like it takes soooooo loooong. But it will get there. If you are using a spoon you'll have to check every now and again to see if it is ready to gel. See below for how to know your jelling point.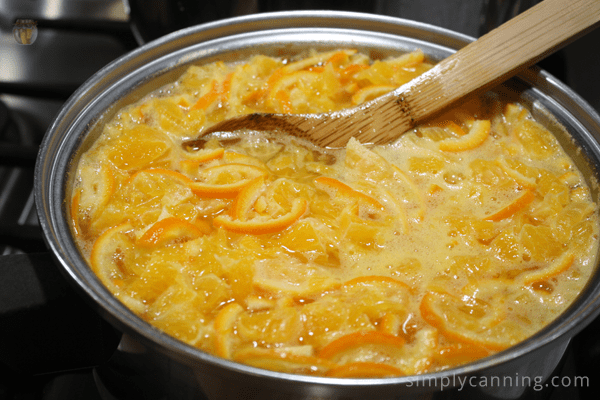 Jelling point
There are 2 ways to determine your jelling point.
The first is the cold spoon test. This is where that cold spoon comes is needed. Take your cold spoon and scoop up a bit of marmalade. It will cool quickly and you can tell if it is starting to gel. If it is still runny simply cook a bit longer. As the mixture thickens you will need to stir more often to keep it from scorching.
Thermometer test. This way to tell if you're marmalade is ready is by temperature. First, you'll need to figure out the gelling point for your elevation. Determine the boiling point temperature by holding a candy thermometer in boiling water. Add 8 degrees. This is your gelling point. This means it is the point where the jam will set up nicely! This gelling point is the same for any jam or jelly you make where you don't add commercial pectin. Write it down in your notes so the next time you are making jam and need to know this temperature you'll remember.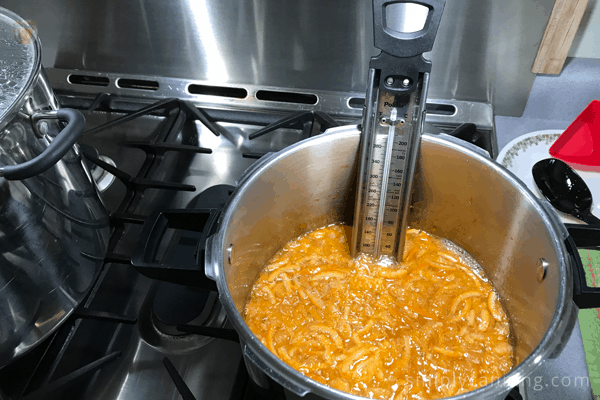 When your jam has reached this temperature it is ready. Remove it from the heat.
Pour the hot marmalade into hot jars. Leave a 1/4 inch headspace. Wipe the rims of your jars clean. This is important with marmalade as it can be sugary and sticky. You don't want that to interfere with the seal of the lid. Next, place your lids on your jars and follow Water Bath Canning directions to process.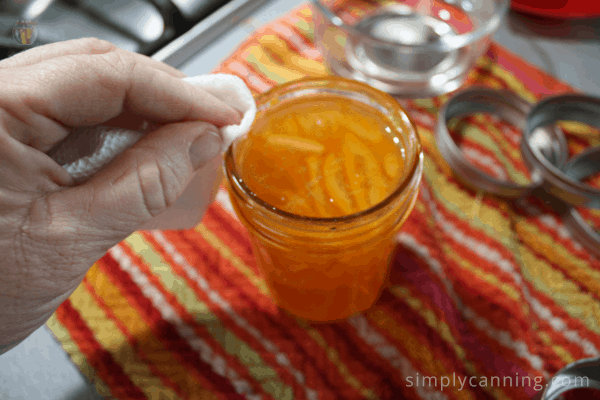 Process
Processing Times for Water Bath Canner (Hot Pack)
Altitude – Half Pints and Pints are Processed the Same
Process for 10 minutes if you are below 6000 ft elevation.
15 minutes if you are above 6000 ft elevation.
Source: Ball Blue Book of Preserving.
Printable Orange Marmalade Recipe. If you skipped to here don't forget to read the tips and hints included on this page too.
Orange Marmalade Tips and Frequently asked Questions:
Spices
I don't include spices in marmalade for my family, but flavors like cinnamon or cloves would make a fantastic addition. Go easy on the cloves. I've found they get strong!
Do NOT Scorch!
As the mixture thickens and gels, you will need to stir more often to keep it from scorching. Towards the end of the cook time, stir constantly! Don't go through all this work just to scorch your marmalade. (Yes, I've done it before.)
How do you use marmalade?
Serve on toast or spread on pancakes for a scrumptious breakfast. I like it slathered on saltine crackers! Jars of orange marmalade make a great addition to any gift basket.
Marmalade didn't set up.
A question I received in my email from Lillian. "I have many jars of orange marmalade "syrup". What did I do wrong? Is it not enough sugar? I cooked it to 230 degrees. Can I take the mixture out of my canned jars and add more sugar to make it jell?"
It does seem like 230 should have been hot enough to get to a gelling point but remember it depends on your elevation. Is it also possible you didn't have enough sugar. The sugar does help the jel. Or possibly you pulled too much of the pith off the oranges as that is where most of the pectin is.
You could try to reprocess the marmalade but why don't you wait a while first. Sometimes it takes a while for the orange marmalade to thicken up. Wait first and if it still does not get thick then go ahead and reprocess. You could use pectin if you choose to do this. There should be directions for reprocessing right in the box.
And my final suggestion is to just use it like it is. You could pour it over some chicken in the crock pot, adding a bit of soy sauce for Orange Chicken!
Other pages you might like
How to Can Oranges – I hadn't canned oranges until recently, but I thought they might be a nice treat for when citrus fruits aren't in season.
Jam or Jelly Recipes – The sweet stuff!
Pin this to find later!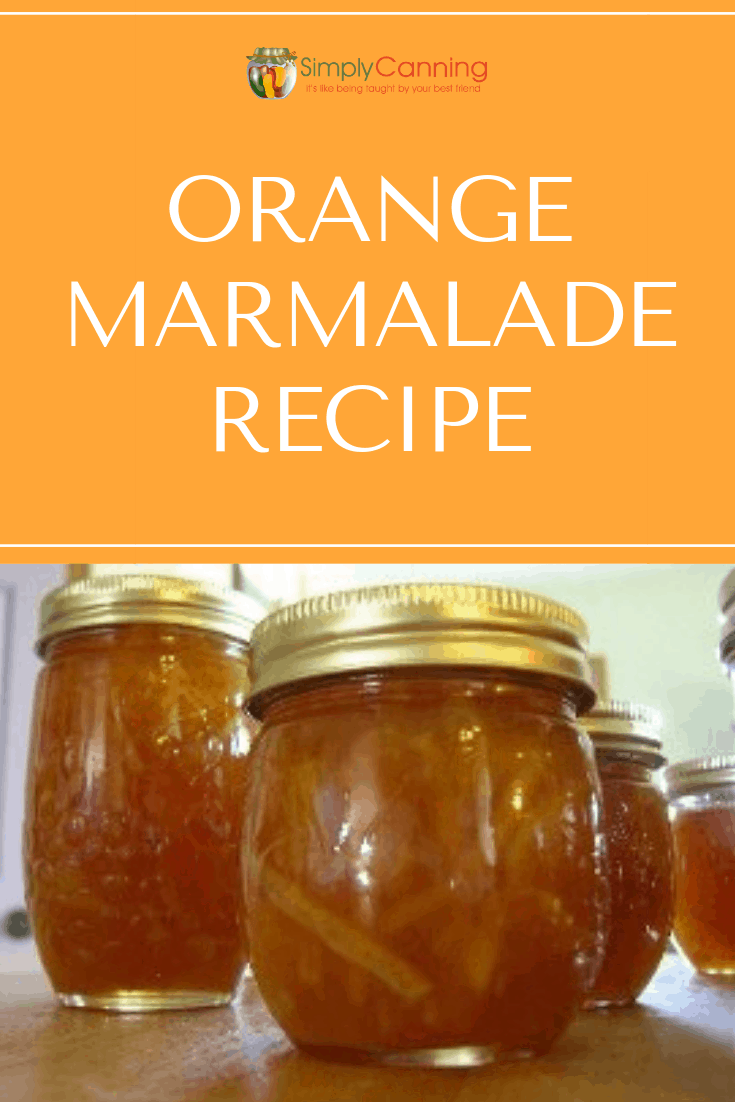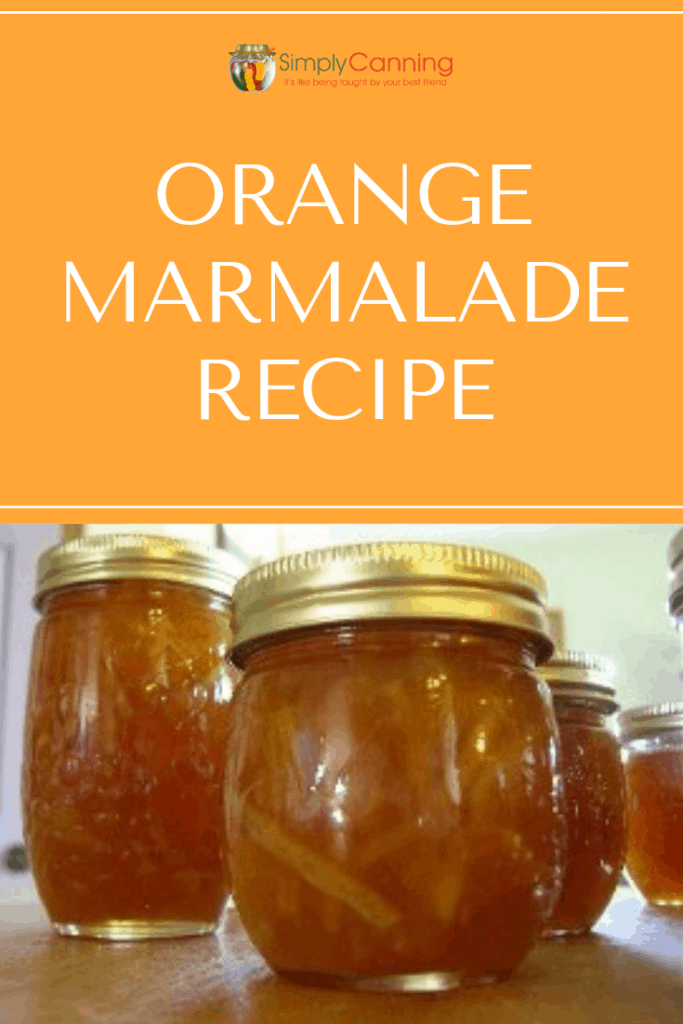 Page last updated: 7/6/2021