I've been asked about asparagus….. Honestly, I've never done anything with it! In fact as I'm working on this post my youngest boy sees the picture and exclaimed "I didn't know you did asparagus too!" So I started looking around for good articles to share with you.
Below you will find a collection of articles on preserving methods and how to prepare it for your table.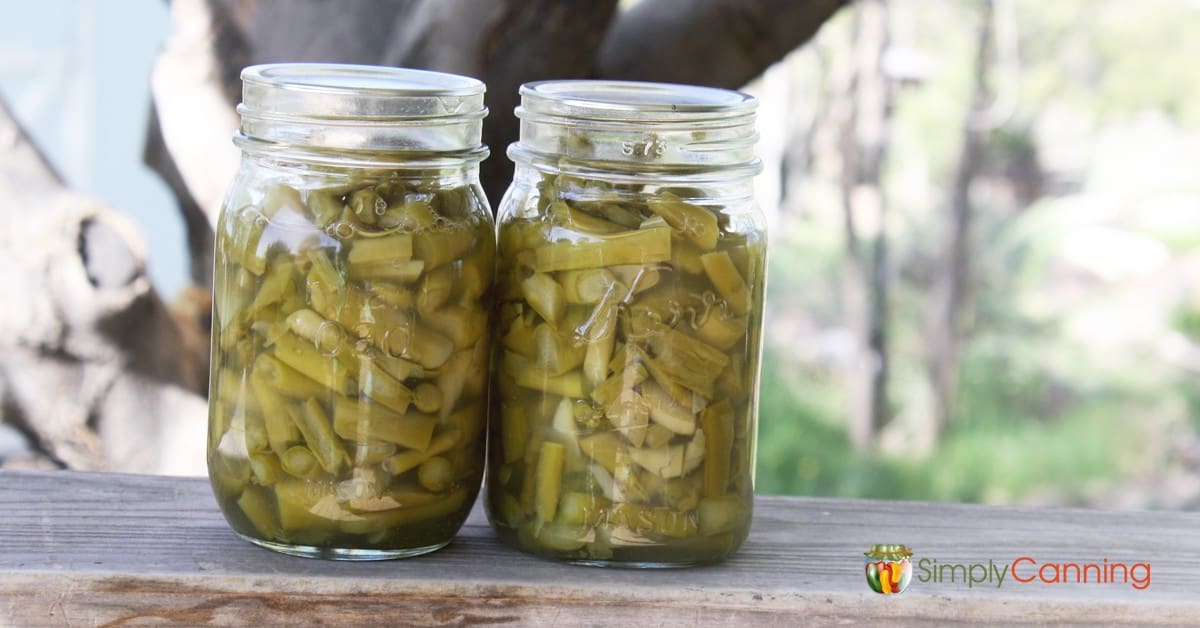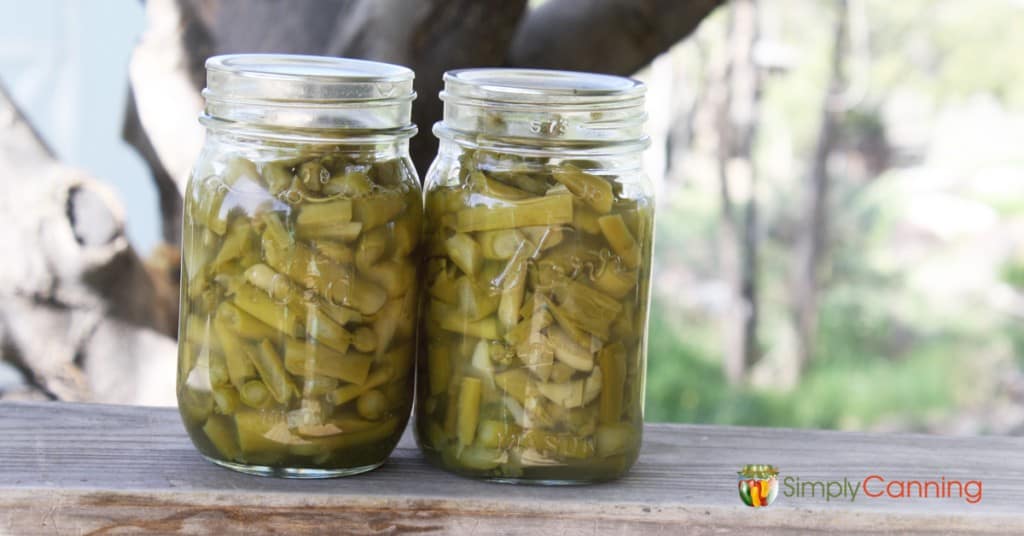 I asked around for help.
I asked my fellow blogging friends to share with you. And they came through for me! But you know what I noticed? Only one person cans it. I have not tried canning this veggie yet. (it seems like it would go mushy and ick) But that may go on my to do list as I'm adding a patch to my garden this year. Pickled however…. I might like that enough to go buy some now!
The best preserving post I found at Common Sense Homesteading. Laura discusses Freezing, Drying and Lacto-fermenting
At Fresh Bites Daily you'll find 8 tips for buying and handling for a better results. It is a delightful healthy vegetable but it is easy to be frustrated with tough stalks and keeping the vegetable from spoiling. Follow these quick tips for a better experience.
At Traditional Cooking School there is a wonderful looking Asparagus Leek Bisque. She says.."If you have an abundance, this soup freezes well before you add the cream. Consider doubling the batch, freezing the pureé, then thawing it later in summer when the heat is overbearing and you don't feel like cooking."
Nourishing Joy has another pickled recipe for a Lacto-Fermented Pickled Asparagus.
There were several roasted recipes. Try the one I found at Learning and Yearning. She has great growing tips, and this recipe for Roasted Asparagus. Here is a cooking tip "Overcook it and you get slime. But cooked until just tender, it's sublime. And roasting it brings out its sweetness, like it does for other vegetables."
Melissa K Norris does Marinated Pickled Asparagus….. Yes please!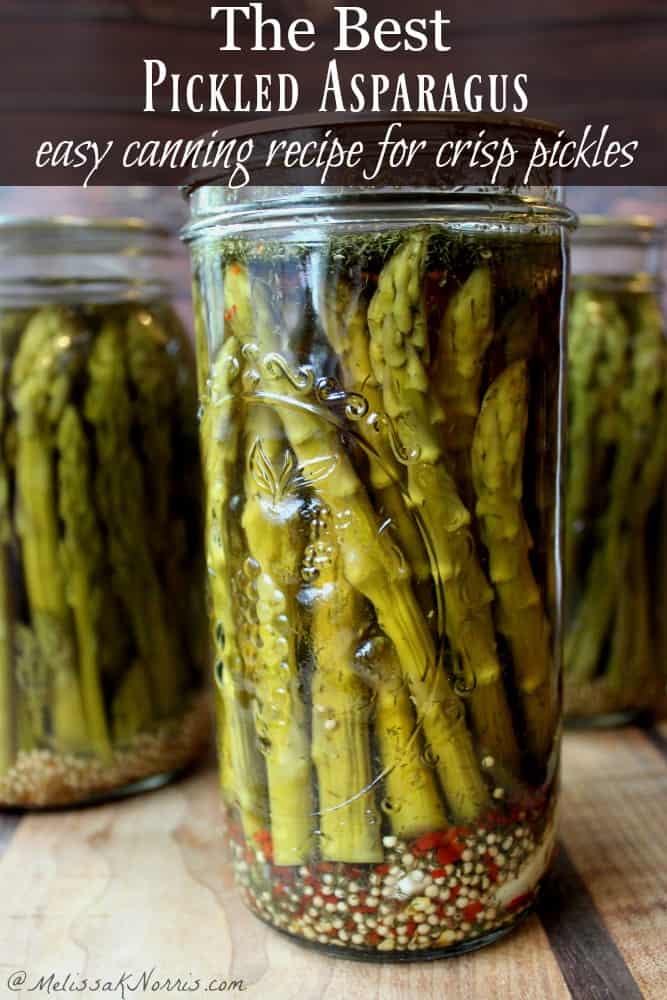 Finally how about this Salad from the Untrained Housewife. Lightly blanched and added to a salad sounds like a great springtime meal.
And I found 5 recipes for delicious dishes at 15 acre homestead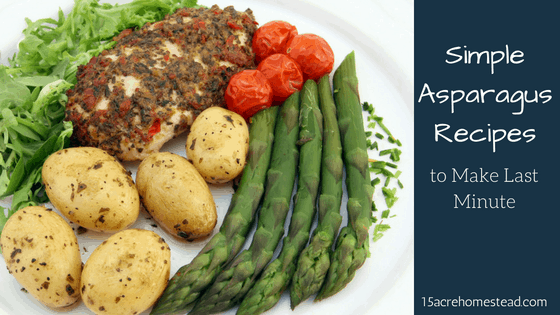 And if you think you want to grow your own asparagus, check out My Homestead Life has some tips from planting seeds to crowns, raised beds and in the ground pros and cons. Growing Asparagus
---
Hmmmm…. I really may try one of those pickled recipes. Because I just found out the other day… my husband likes asparagus! Learn something new all the time.
A little story….
Actually this shows what a great dad my dad is. You see when I was a kid, we had asparagus growing wild along the ditch banks. I never liked it but my dad did (or so I thought).
I'd go and pick for him and we'd have it for dinner. He say how nice it was and thank me for picking it "just for him". It wasn't until I was an adult that I found out my dad is not a huge fan after all. I think he likes it ok… but I thought he adored it when I was a kid gleaning along the ditch banks.
Members' Extra: Access Your Video Tutorial in Your Members Area
Canning school members, click here to log in.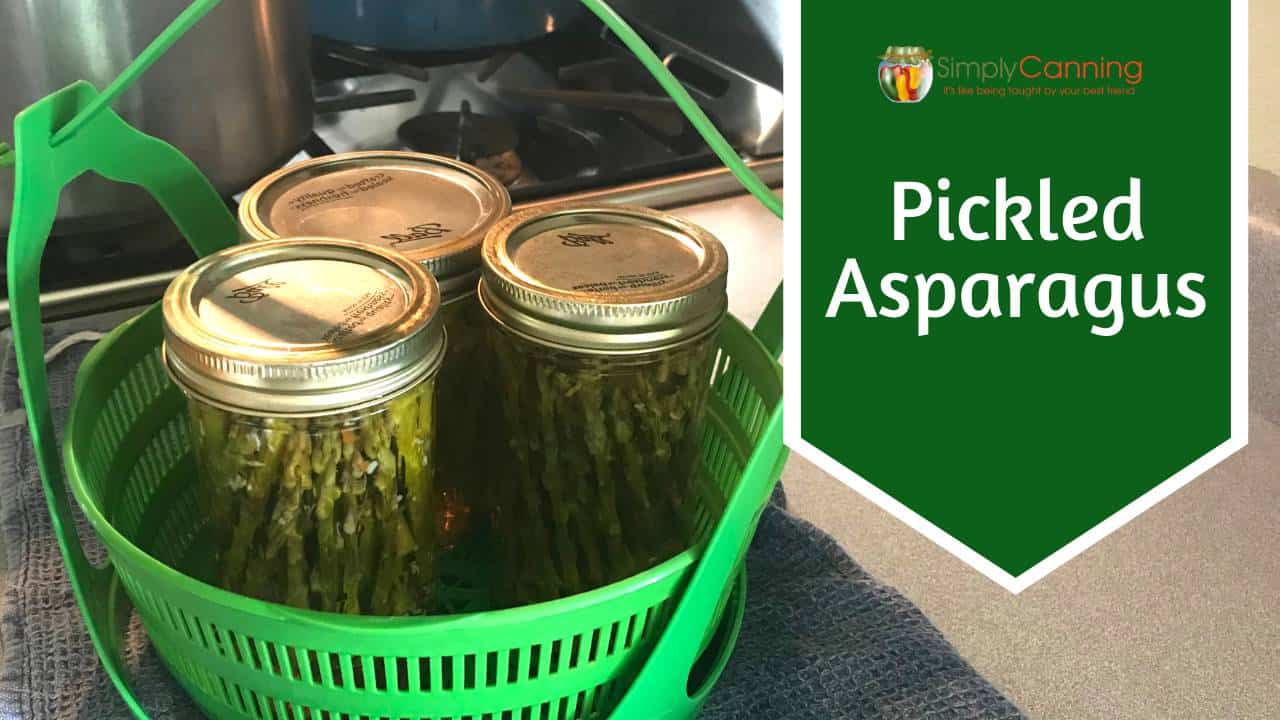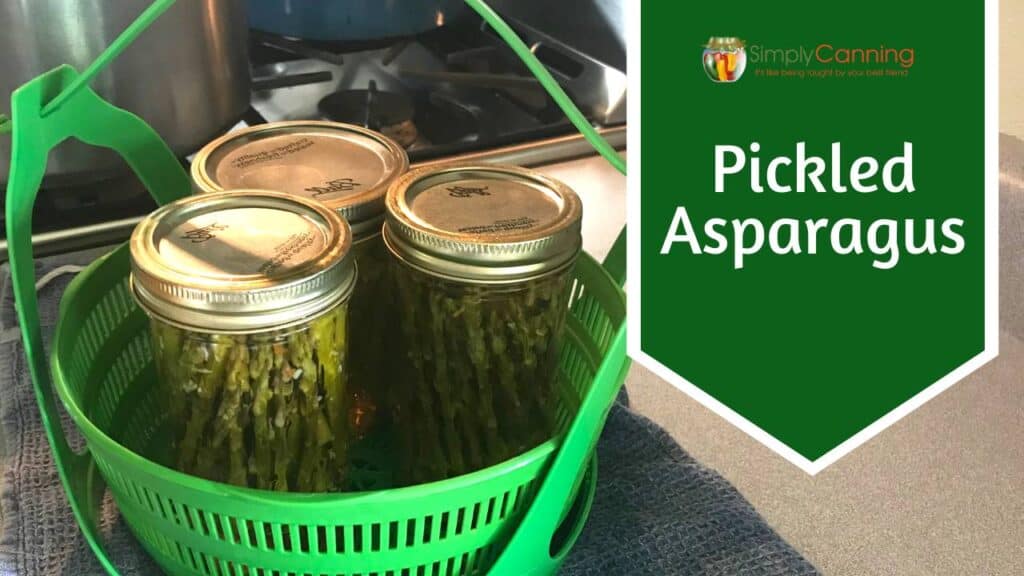 Members' Extra: Access Your Video Tutorial in Your Members Area
Canning school members, click here to log in.