Ball Canning Jars Review: Limited Edition Aqua Vintage Collectors Edition Jars
This page may contain affiliate links. More Information.
Have you all seen the new collector's edition Ball canning jars that they're putting out? Simply Canning's sponsor FillmoreContainer.com sent me a case of each size of these Ball canning jars and oh…my…goodness. I love them! Here's my video review. Check below the video for more pictures and descriptions.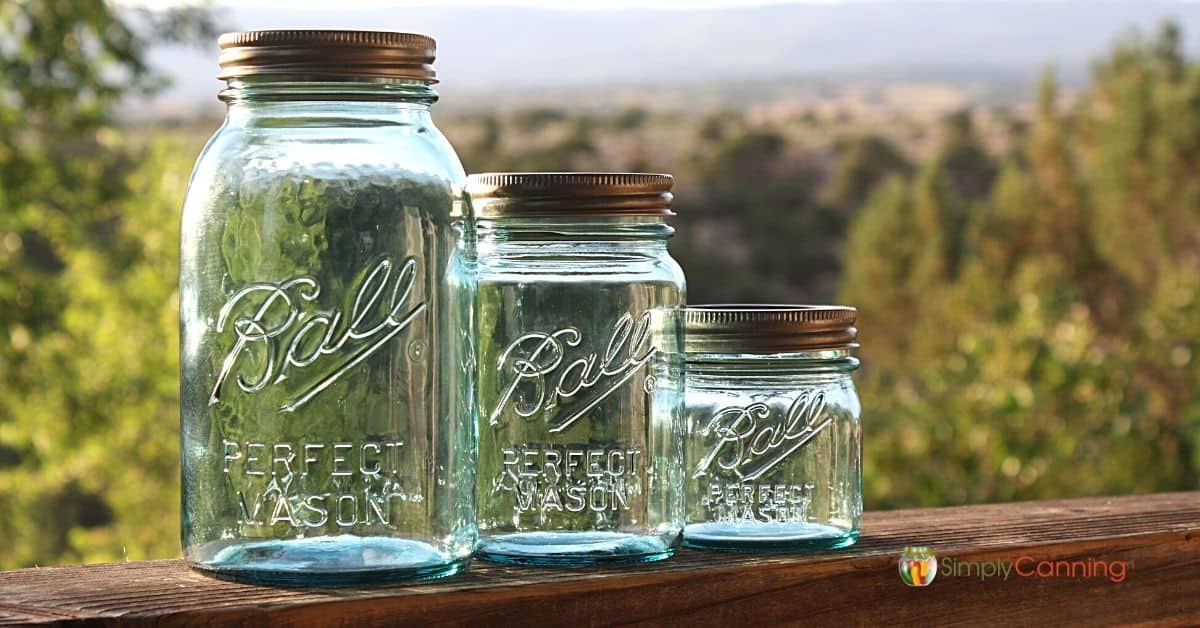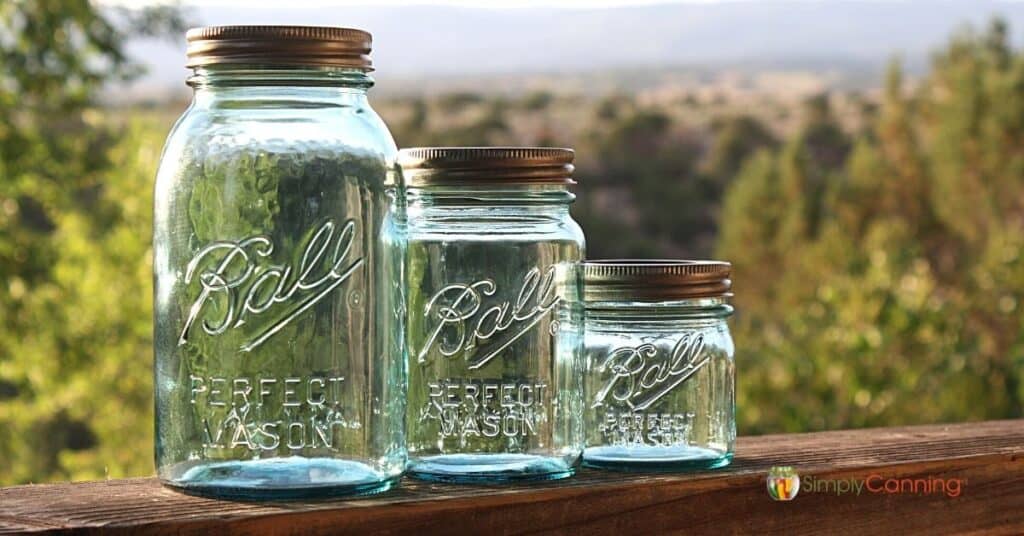 This Page Includes:
Ball Canning Jars Review Video
These jars reflect turn-of-the-century design (1910-1923):
Stylish aqua-colored glass is perfect for home décor or crafting.
Regular mouth design is ideal for jams, jellies, mustards, dressing, and more.
SureTight lid seals up to 18 months – the lids match the antique jar design with an aged look.
Safe for canning!
Jar and lids are BPA-free too.
I got the 8oz., 16oz., and 32oz. 4 to a case.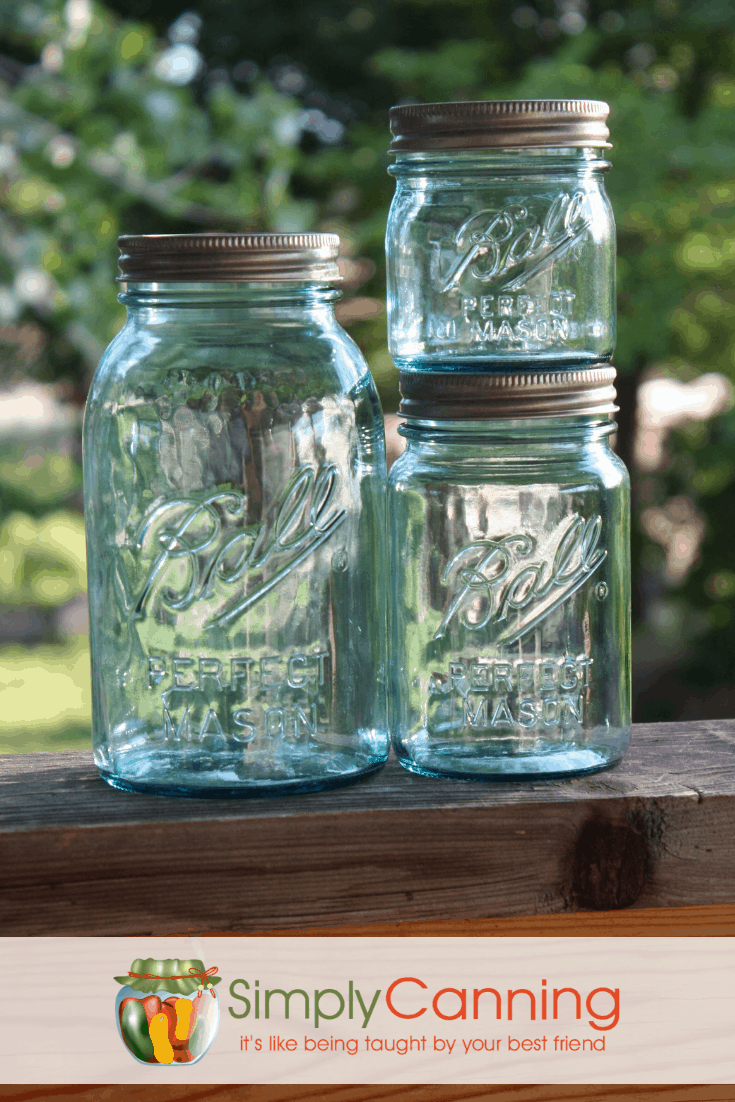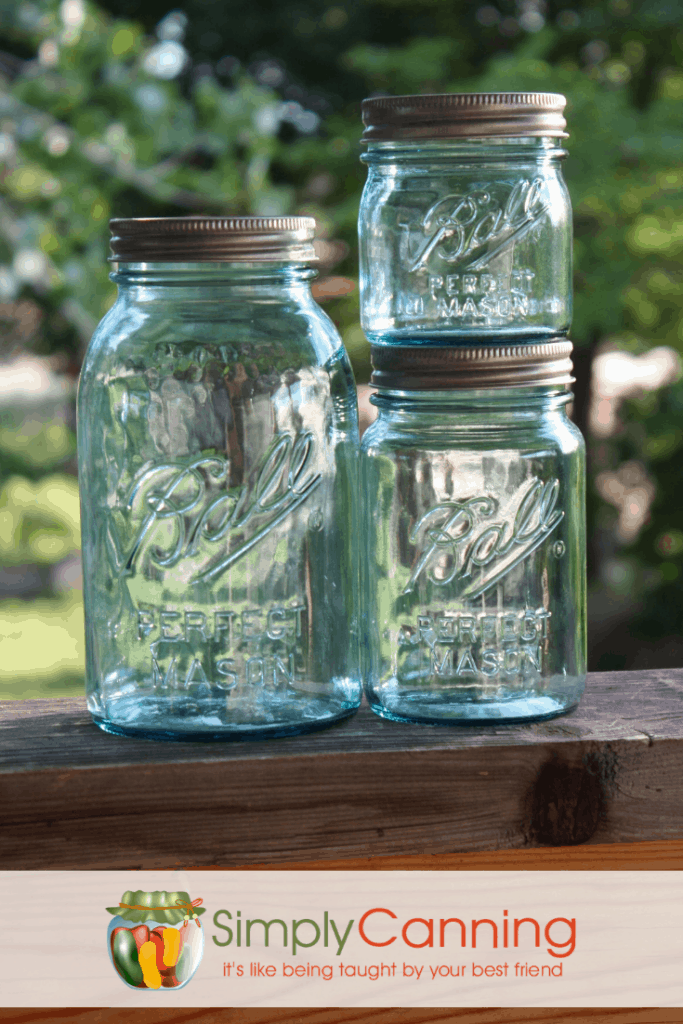 According to Fillmore Container, "These jars are a direct replica of the canning jars of the early 1900's…"
Ball came out with the collectors edition several years ago, starting with the purple color. I must admit that the purple jars disappointed me, because I thought they were too dark. (They've since lightened the purple.) But I think they nailed this aqua color…and I really, really like them! (Can you tell I'm a canning jar buff?)
Oh, and they're even made in the USA…like it says right on the jar.
Ball Canning Jars – Shape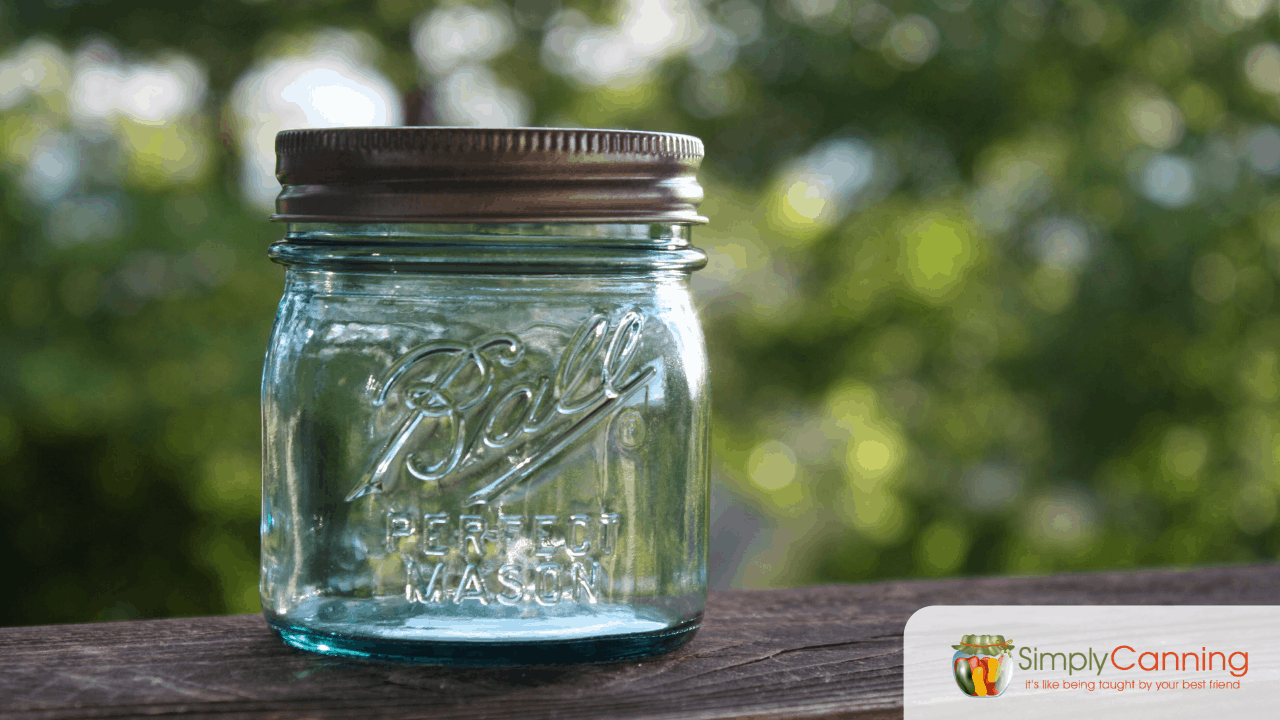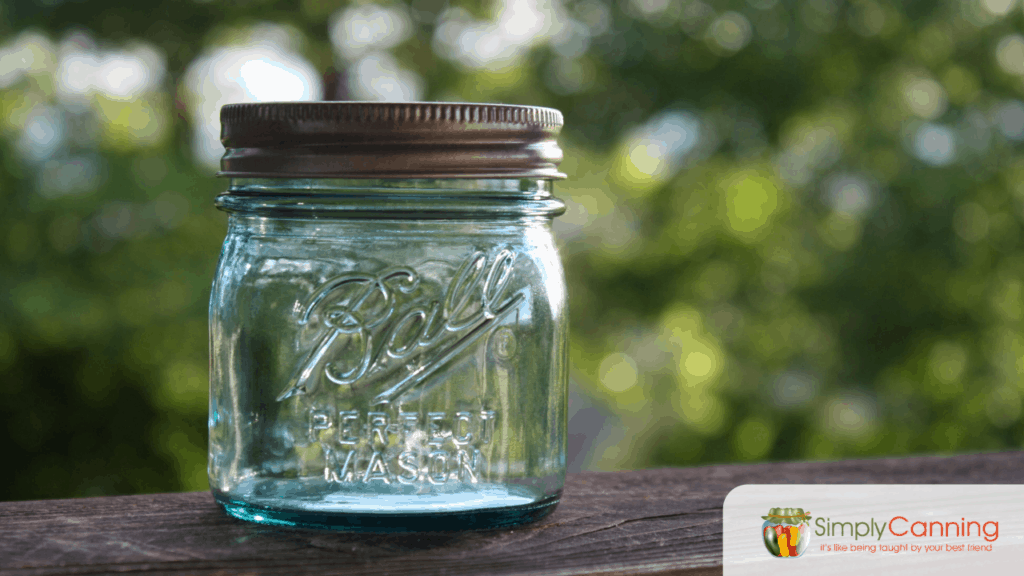 I think Ball did a great job on the shape and raised logo on these Ball Collectors Edition Jars. I love the rounded shoulders on the quart jar. It looks almost identical to the vintage jars. The square pint jars and tiny half-pint jars are wonderful too. These jars would work great for making gifts, like if you're giving jams and jellies at Christmas, for example.
Ball Canning Jars – Color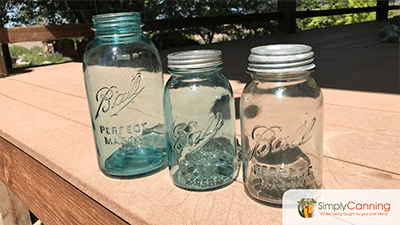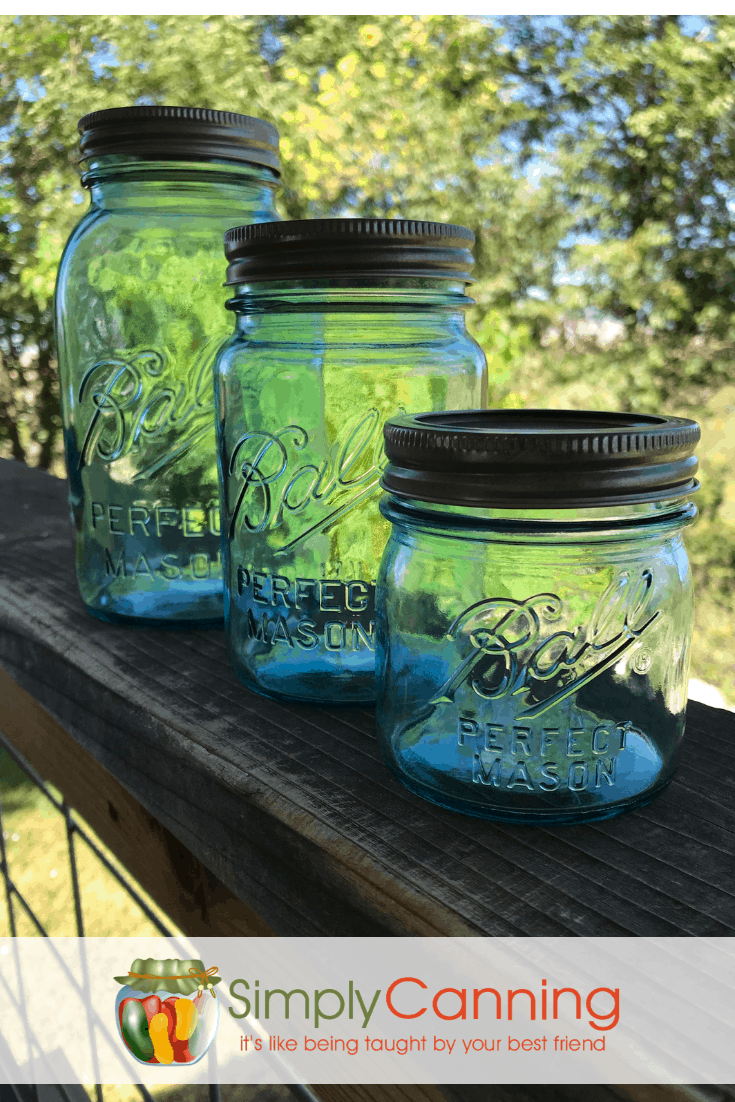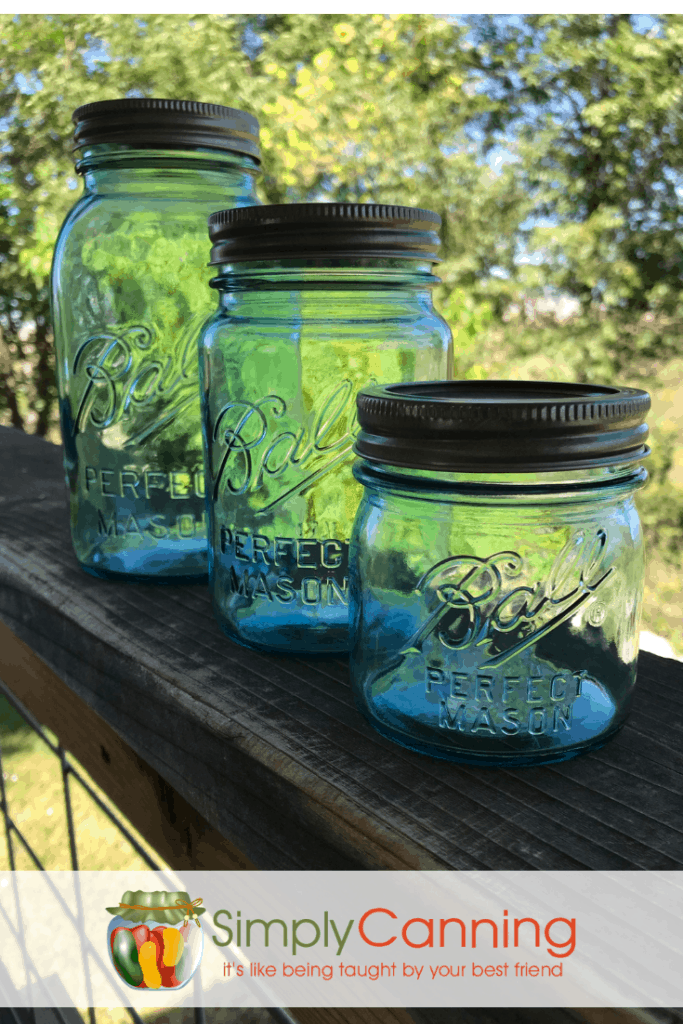 I really do like this color. I don't have any vintage Ball jars on hand to compare the color precisely, but I do have a vintage Atlas jar, and the colors are VERY close.
A fun fact about the classic aqua color from Fillmore Container: "Near the turn of the 20th century, the famous 'Ball® Blue' color was created when the minerals in the sand used to make the jars resulted in an unexpected aqua color. These aqua jars were beautiful and quickly became popular for preserving and storing jams, jellies, and other recipes." Who knew?
Ball Canning Jars – Lids
I love the lids too. They're very simple and just contain the Ball logo, leaving lots of room for you to label your jars. I think the lids look vintage and match well with the set.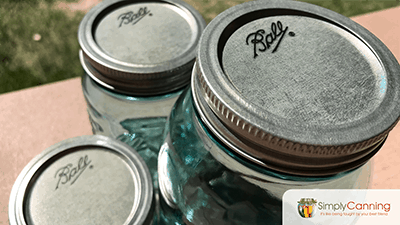 This particular set of Ball canning jars comes in boxes that contain 4 jars. I recommend you check it out. Check out the Ball Collectors Edition Jars here.
Disclaimer: These jars came from FillmoreContainer.com, which is a sponsor of SimplyCanning.com.
Related Pages
What about antique canning jars. Are they safe? Learn everything you need to know about these beautiful old Mason jars.
Sign up for my SimplyCanning Newsletter for quick start series and food preservation tips.
The ultimate guide to canning jars can be found here! What are the different sizes and shapes of canning jars? What brands are out there? Can I reuse jars from the store or vintage jars? Get all of your canning jar questions answered here!
Pin This to Find Later!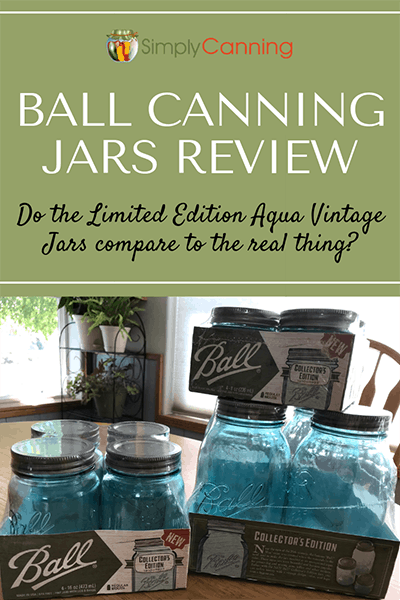 Page last updated: 11/4/2021