What is dry canning? Dry canning refers to a few different processes, because people use different terminology for different methods.
There is 'dry canning' dried foods like wheat, oats, and grains in a metal can that is sealed and stored long term. Sometimes by "dry canning" people mean oven canning where you put jars in the oven, fill them with dried foods, and the jars seal when they cool.
I want to focus on something new that I've seen in canning groups. I'm highly concerned about it.
What is Dry Canning?
Dry Canning Dried Foods
There are two different methods often called "dry canning." One is canning dried foods like wheat, oats, and grains in a metal can with oxygen absorbers. A special tool seals the metal can. There's nothing wrong with that, but it's not what I'm talking about today. (Find more information on that method of dry canning here.)
Oven Canning
Sometimes by "dry canning" people mean oven canning. Again, this has to do with dried foods like grains, wheat, and beans. This is where you put your food in the jar and put the jar in the oven. Then, you take it out and put the lid on, and it seals. There are many problems with this method. I won't go into detail today. I'll try to do videos on both of those topics.
Note: You can cook and can dried beans with liquid. Learn more about canning dried beans here.
A New Kind of Dry Canning
I want to focus on something new that I've seen in canning groups. I'm highly concerned about it. They call it "dry canning," but that's where they're actually preserving foods that you would generally process in a pressure canner. Usually, you'd add liquid. I mainly see this for root crops like potatoes. They follow all of the same directions as the regular processing instructions, but they don't add any liquid. There are all kinds of problems with this. Let's go through them one by one.
Is This Type of Dry Canning Safe?
The main problem with this type of dry canning is that you're not adding the liquid. Heat penetrates through the jar at a different rate if it has that liquid circulating in the jar. To be safe for shelf storage, vegetables, meats, or fruit has to get up to a certain temperature. For vegetables and meats, you want to get it up high enough that it stops botulism, so it's very important.
When they did the testing, they had liquid in the jar. That liquid starts circulating, pulling the heat around with it. It's generally circulating the heat through the whole jar at the same time. You're not going to get a cold spot in the middle of the jar. The heat must get into the coldest part of the jar to make sure that spot gets to a high enough temperature. When you're heating that jar without liquid, the heat starts penetrating from the outside of the jar into the middle. It won't heat up at the same time.
Now, it might seem like such a minute difference, but they tested it with the heat is circulating throughout. It's going around all of the food pieces, heating everything up at a different rate. You can't go by the testing that's done with the liquid while skipping the liquid, because you just changed the whole thing.
A quick additional note to clarify: Canning raw meat without liquid is ok. It is included in the tested methods. The meat produces its own juices. The issue is arising because people are leaving the liquids out of products that have not been tested this way. Specifically vegetables.
Note on Bacteria
I found this interesting fact by researching before I filmed this video. The bacteria itself reacts differently to a dry heat than a moist heat. I never knew that before. Moist heat affects the bacteria differently than dry heat would.
For those reasons, don't try dry canning. Don't just assume that if you're using the tested processes, you can just skip the liquid and keep your food safe. It's not true.
When I first heard about this new method of dry canning vegetables (without adding any liquid) I thought, "Oh, that doesn't sound like a good idea." My hunch was right. I did the research. It's not approved. It hasn't been tested. It's new, from what I have heard, and I don't recommend it.
I hope you enjoyed this and it was helpful, and I hope you'll make wise decisions with your home food preservation. Again, this is Sharon with SimplyCanning.com. You have a great day!
Would you like to receive notifications when more Canning Chats are released?
Related Pages
Oven canning. Find out if it works or not. Will your jars seal?
Canning safety overkill is a concept that doesn't make much sense. Food can be spoiled even without mold. Botulism is the #1 worry for improperly canned food. SimplyCanning.com goes into more detail.
Food Grade Storage Containers, safe food storage; long term food storage
Pin This to Find Later!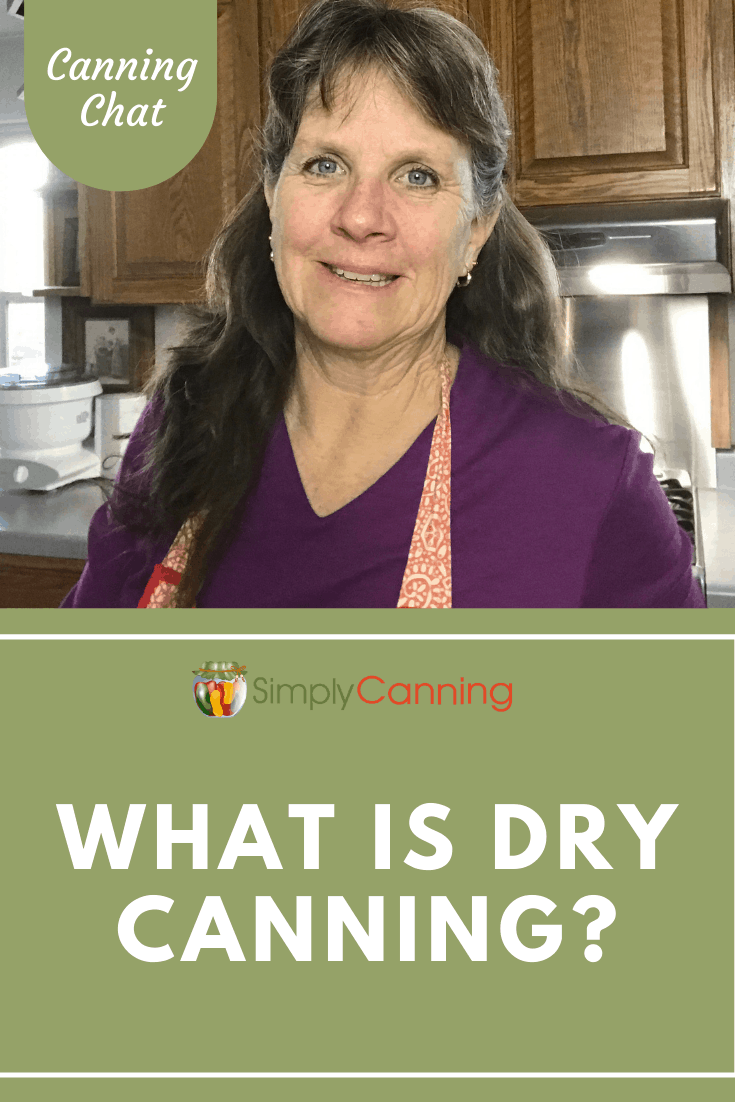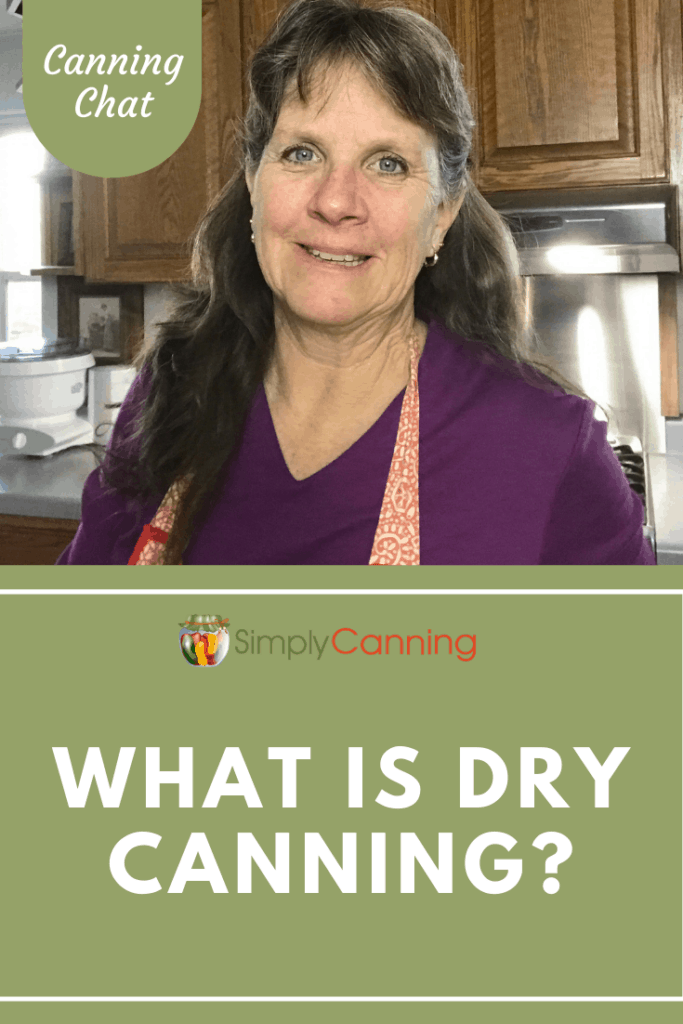 Page last updated: 5/27/2021