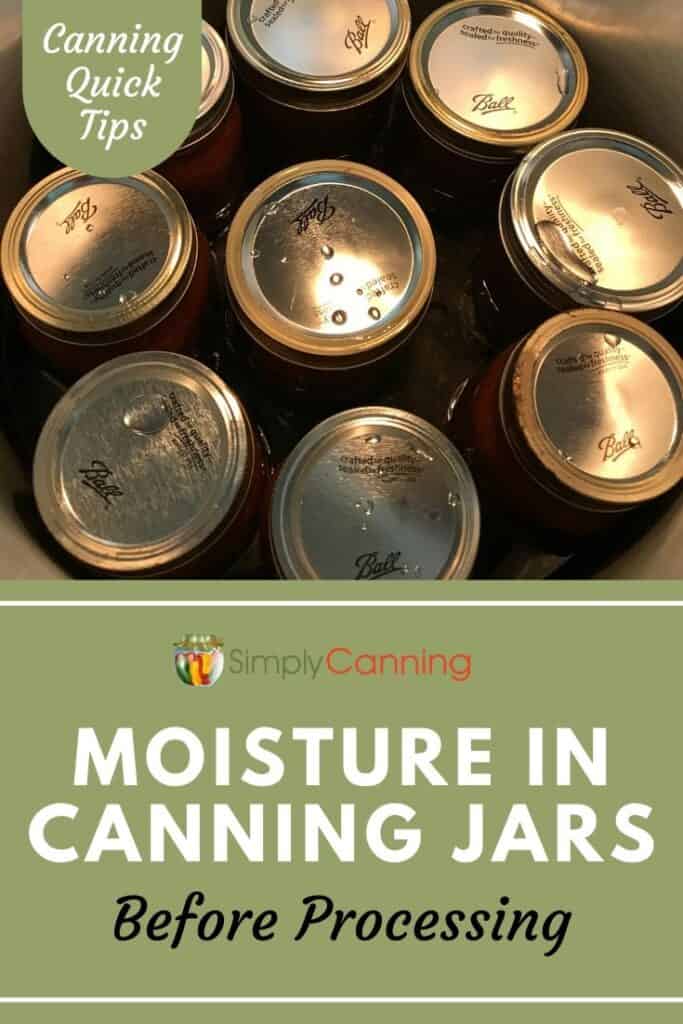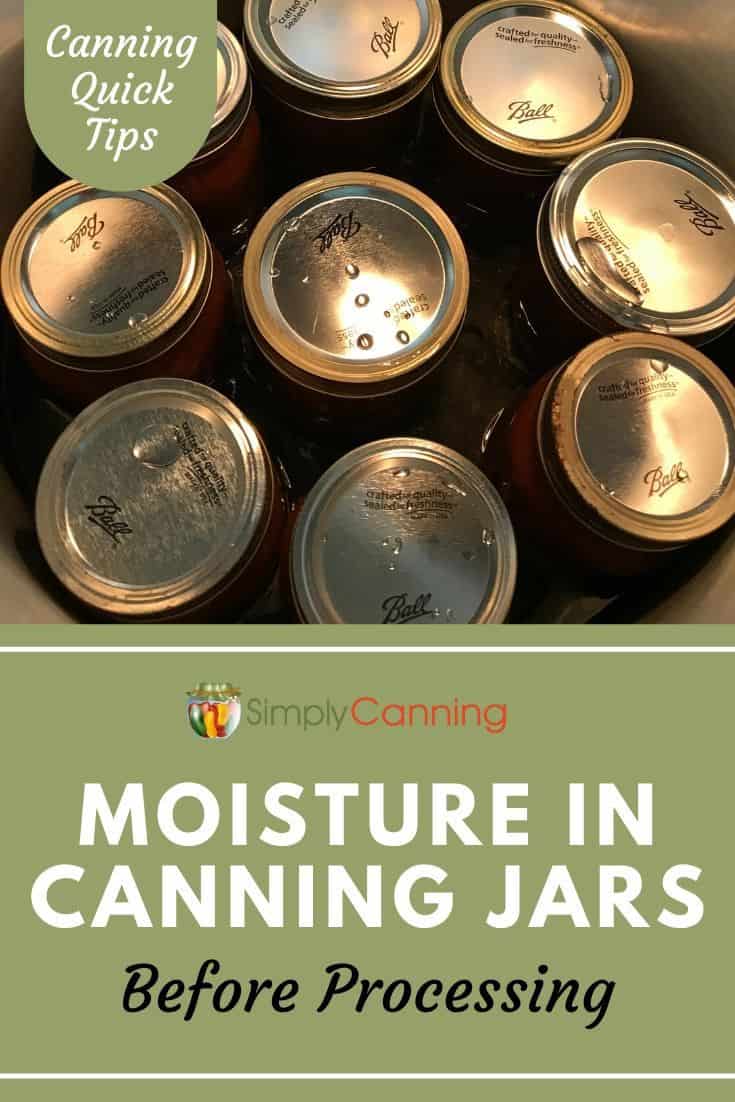 Today's canning question pertains to moisture in canning jars: "You mentioned keeping your jars and lids warm in hot water before you fill them. Is there a problem with the moisture on the lids and the jars?"
Video Transcript (Edited for Clarity)
Hi there, my name is Sharon Peterson, and I am with SimplyCanning.com where you can find home canning tips, tutorials, and online home canning classes. Join me there, and I will help you get your pantry filled.
So today's Canning Chat question comes from Kristi. She asks, "Hi. I feel silly asking, but your website is the most informative and least overwhelming that I've come across. I'm going to try canning for the first time. I'm trying to educate myself well beforehand. I feel pretty confident except for one thing. You mentioned keeping the bottles and lids warm in hot water. I am planning on canning apple butter. If there's moisture from the water in the jar or on the lid, will that affect the apple butter? Should I be worried?"
So the first thing I want to say is, no question is a dumb question! I would much rather people ask canning questions than just make assumptions and just go with it, not really knowing what they're doing. So I am very confident that Kristi is going to do fine with her home canning, because she's asking the canning questions and she's educating herself. I'm really, really pleased with that. And also, thank you, Kristi, so much for your nice comments on Simply Canning, because least overwhelming? That's exactly what I'm trying to do.
No, the condensation of water in your canning jars or on your lids is not going to affect your apple butter. And it's the same with any other product. You want to keep things warm so that you have that hot jar going into your hot canner. Water is not going to affect it in the least little bit. So keep those jars warm, get your product in there, and enjoy your apple butter.
I hope that was helpful. You guys have a wonderful day. Don't hold back on asking questions, even if you think they might be dumb. I appreciate you. You guys have a wonderful weekend and happy canning. We'll talk to you later.
Related to Moisture in Canning Jars: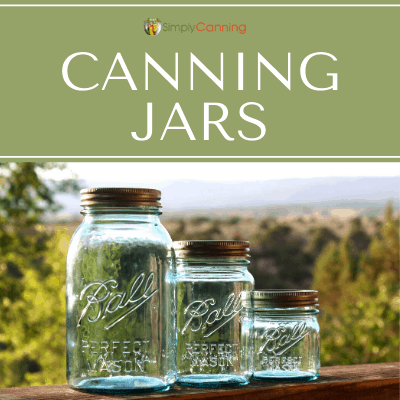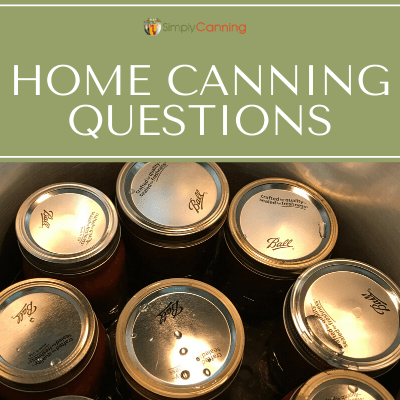 Would you like to receive notifications when more Canning Chats are released?

More Canning Chats
So I'm canning chicken stock/broth. How do I remove the fat? How much is too much? What do I do with the extra? SimplyCanning.com answers these FAQs.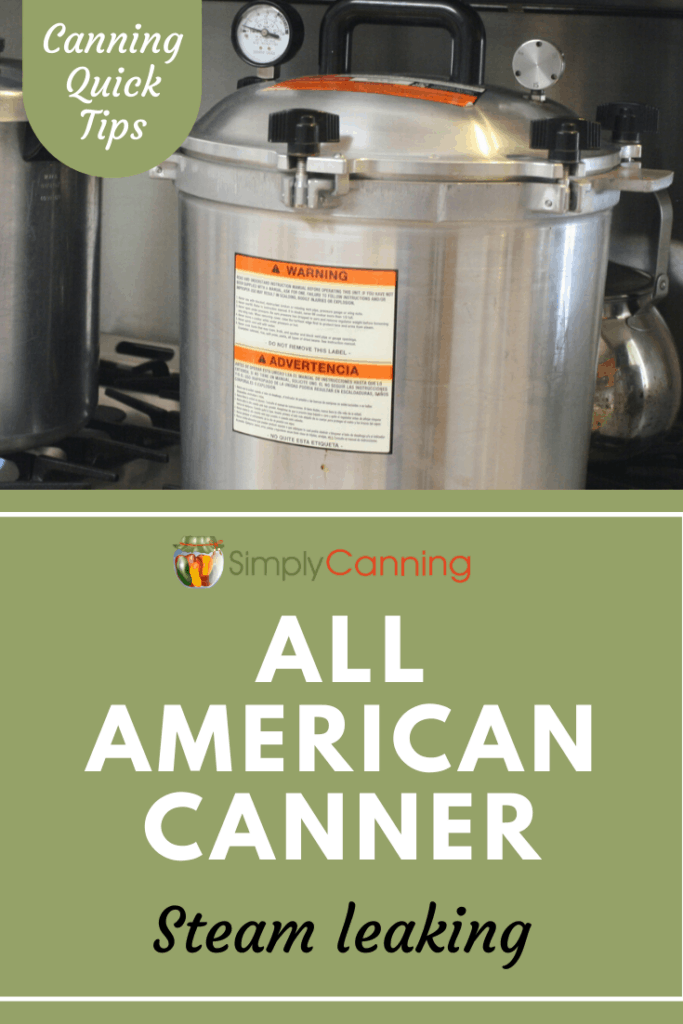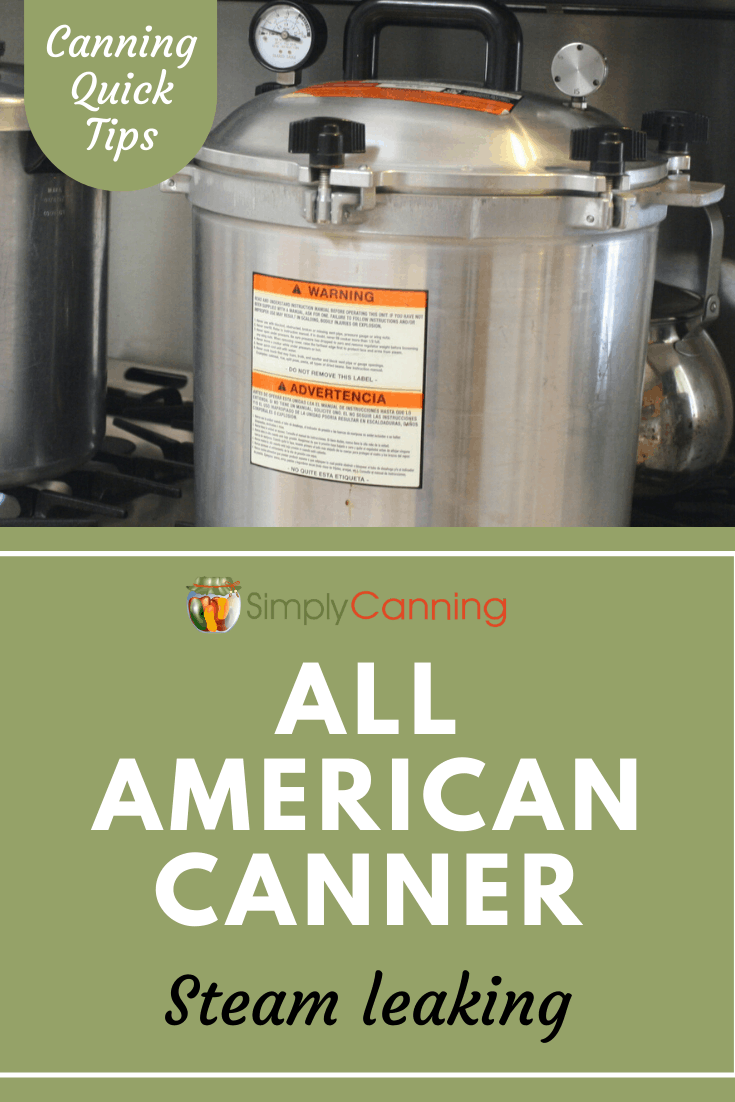 Suddenly notice your All American Canner is leaking steam around the lid? This is a common problem. Get ideas for what you can do about it at SimplyCanning.com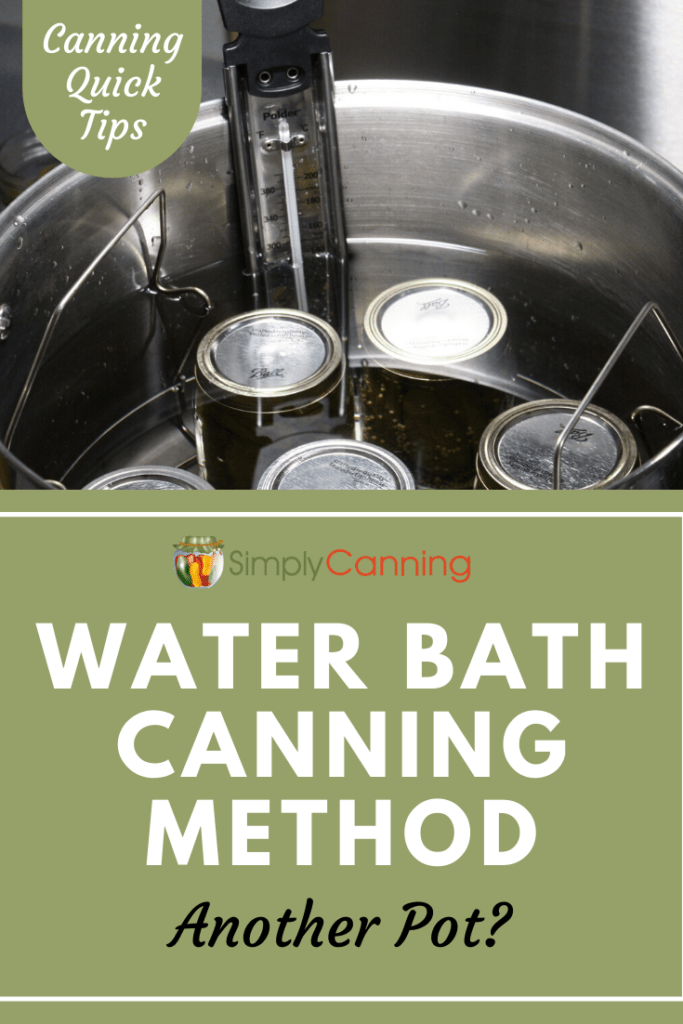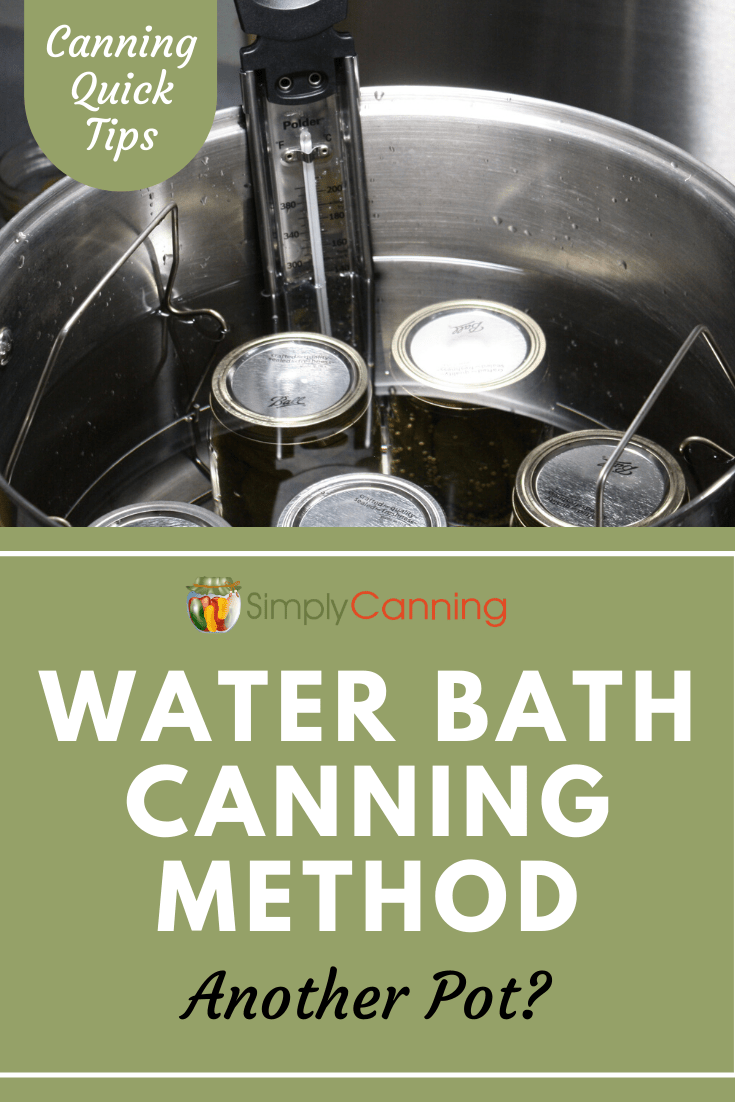 Using a Pressure Canner as a Waterbath Canner
Page last updated: 9/21/2020
Home › Home Canning Questions › Moisture in Canning Jars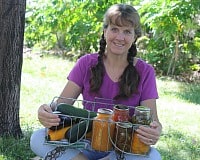 Hi and Welcome! I am Sharon Peterson. Simply Canning is a site full of home food preservation advice tips and recipes taught in a way that even a true beginner can have a pantry full of food.  Click here to find out more.