Electric Pressure Cooker Canner?
Hi there! So today's Canning Chat question is regarding using an electric pressure cooker canner. My name is Sharon Peterson, and I am with SimplyCanning.com where you can find home canning tutorials, tips, food preservation advice, and online classes. Please join me there, and I will help you get your pantry filled.
Important Note
Since I filmed this video, I've heard of a new Electric Pressure Canner from Presto. (opens in amazon)
I've written more about that product here… Electric Pressure Canner article.
I've also writen about canning in an instant pot as an option here. There are still some concerns. Learn how to decide for your kitchen.
Despite the new product, the video below is still very applicable to any pressure cooker that claims it can be used as a canner. Presto is the only known electric pressure canner available.
Video Transcript – Edited for Clarity
I have received this question several times in lots of different ways. I'm going to read you a couple of examples. The first question is, "I bought an electric pressure cooker for canning. Can I use it for canning or just for cooking meats and vegetables? I'm nervous around pressure cookers so I got one that is programmable."
Next question is, "I am buying an electric canner or pressure cooker. What wattage do you suggest that it be?" And then one more, and then I will stop, because I could read these questions all day. "I have read many reviews, including the one you wrote, and they all seem to be negative regarding automatic canners. Is there any reliable electric, automatic pressure canner for meat? Also, why do they say it takes less time and less water in the automatic canner? Are they as safe as a water bath? Or is there anything else that could be safely canned in them? I am new at canning, but I have a family member that cans once a month for everyday use. He says it's so nice after work to open a jar of something that they really enjoy and have a meal in minutes. Thanks for your answers. I really appreciate your site."
Using an Electric Pressure Cooker as a Canner – Isn't Tested as Safe
It's a pretty common question, and I tell you what? If some company ever develops an electric pressure canner that is actually tested and actually will work, they're going to make big bucks. I wish I knew how to do that, but I don't. (Good news… Presto has an electric canner, read more here… Electric Pressure Canner.)
The electric pressure cookers have not been tested with the methods that are posted on the National Center for Home Food Preservation, the Ball website, and as far as I know, none of the other extension websites. So unfortunately, you should not be using the electric pressure cooker with those methods.
Are Electric Pressure Canners Safe for Water Bath Canning?
One of the questions here was, "Are they as safe as a water bath?"
No. For sure you don't want to just use it as a water bath replacement, because it would overcook your food. Water bath is for fruits, jams, jellies, pickles. You don't need the pressure for those types of foods. Another question was, "Why do they say it takes less time and less water in the automatic canner?" Well, that would be an indication that you shouldn't use the tested recipes that the National Center for Home Food Preservation (the USDA) has put out there with the pressure canner.
What Wattage of Electric Pressure Canner Should I Get?
The question was, "What wattage do I suggest?"
I don't have an answer for that, because I don't suggest you use them for canning. The electric pressure canners [cookers] are really geared for cooking. Now, those companies do put out information on how to can with it. You'd need to be confident with the information they put out, and I'm not familiar with how they test, what kind of testing they do, where they come up with their times, and where they base all of that. You would have to be comfortable with their information. As far as I know, they've never been officially tested in a way that I would be comfortable with. Like I said, you'd have to contact those companies and know what they are suggesting, whether it's safe or not.
Personally, I don't recommend it. Stick with the methods that we know have been scientifically tested for density, time, pressure, and the amount of heat involved. Save those electric pressure canners and cookers for cooking dinner. Those are perfect. I have a pressure cooker that I use for dinner sometimes too, but I don't use it for canning.
But Don't Forget This!
Having said all of that, Ball has come out with an electric water bath canner: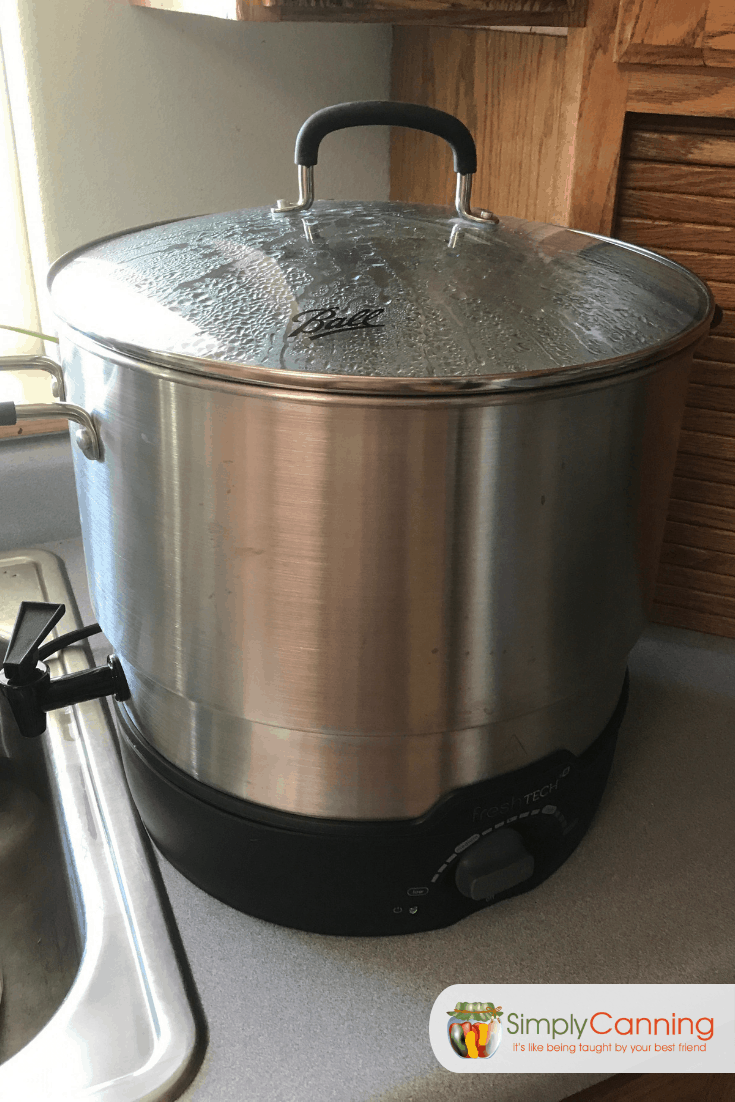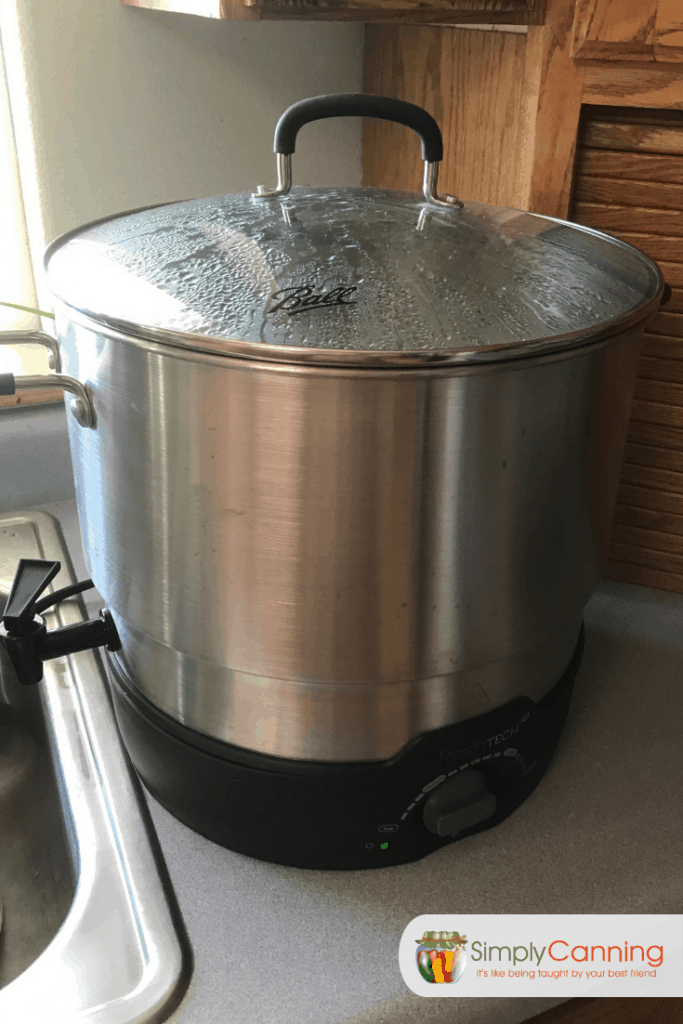 This is a pot. You plug it in. It brings your water to a boil. You can boil your jars for water bath. Keep in mind it's not for pressure canning. No vegetables. No meats. Only for fruit, jam, jelly, and pickled items. You might want to check that out.
The only negative is that's it's a one-pot, one-purpose deal. It takes up a bunch of space on your counter. But they do have an electric water bath canner. If you have a stove that you're not comfortable putting a water bath canner on, look at the electric one. You can set it on your counter and plug it in.
Remember, only for the water bath. As far as I know, there have never been any pressure canners built that have been tested, so I don't recommend those. I hope that was helpful. You guys have a wonderful afternoon, and we will talk to you next time.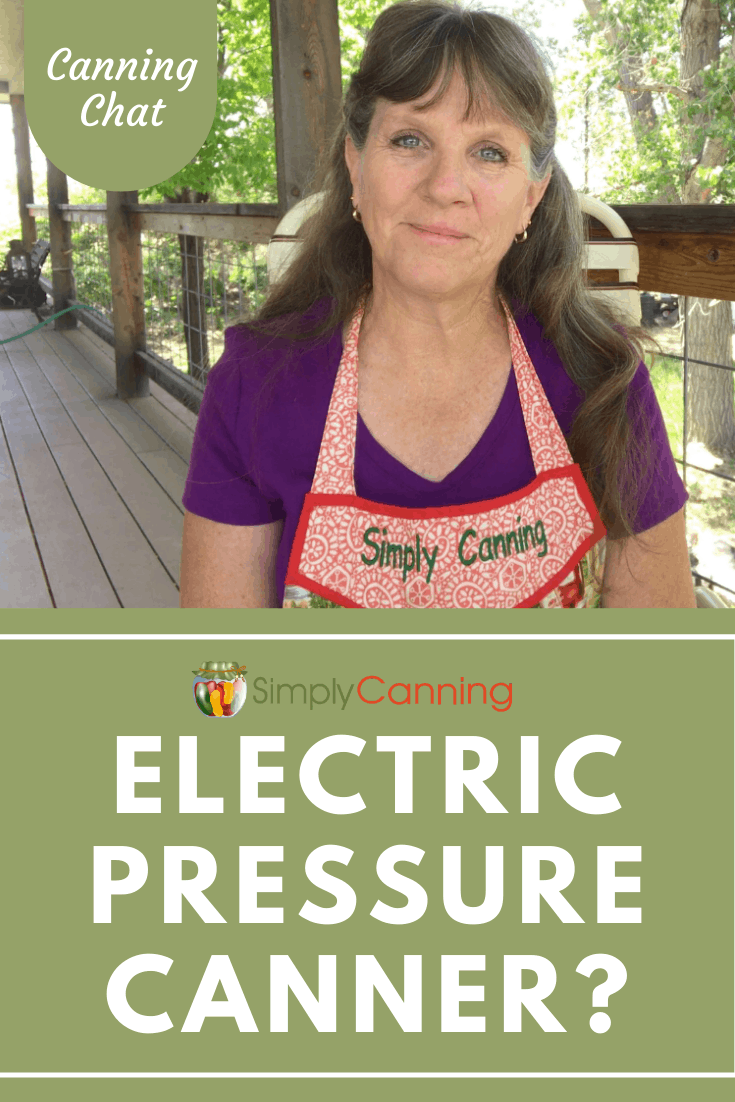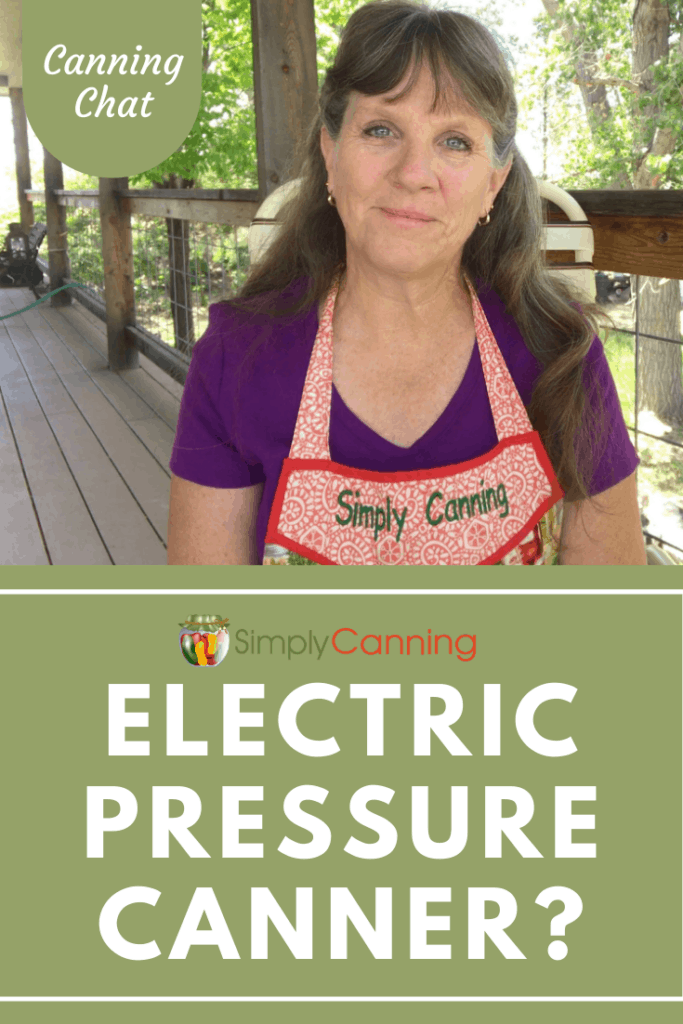 Related Pages:
Would you like to receive notifications when more Canning Chats are released?
More Canning Chats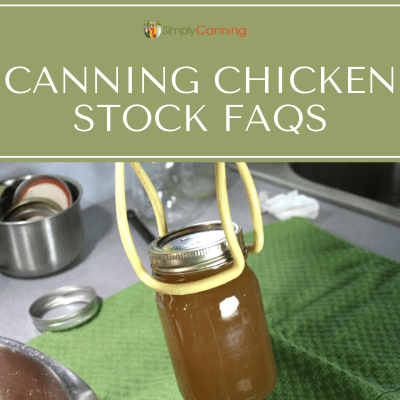 So I'm canning chicken stock/broth. How do I remove the fat? How much is too much? What do I do with the extra? SimplyCanning.com answers these FAQs.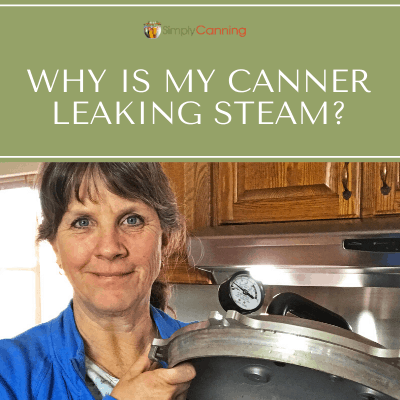 Suddenly notice your All American Canner is leaking steam around the lid? This is a common problem. Get ideas for what you can do about it at SimplyCanning.com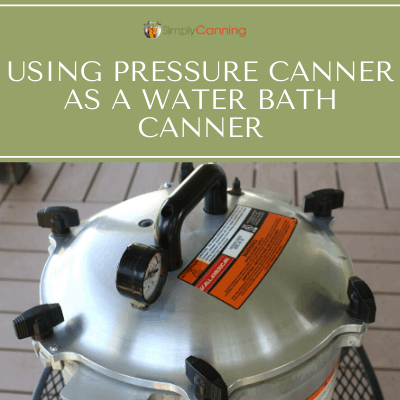 Using a Pressure Canner as a Waterbath Canner
Page last updated: 2/12/2021