Canning labels can be found in many varieties. Recently, Chalky Talky sent me some samples of their kitchen Chalky Talky labels.
The labels come in a variety of sizes, two of which are round and perfect for the tops of canning jars. Square, oval and fancy shapes are included too.
The cool thing about these Chalky Talky labels is they are re-writable. Wipe them off and use them again. AND…they are re-stickable. (I just made up that word. Spell check is having a fit.) Peel them off and replace where you want.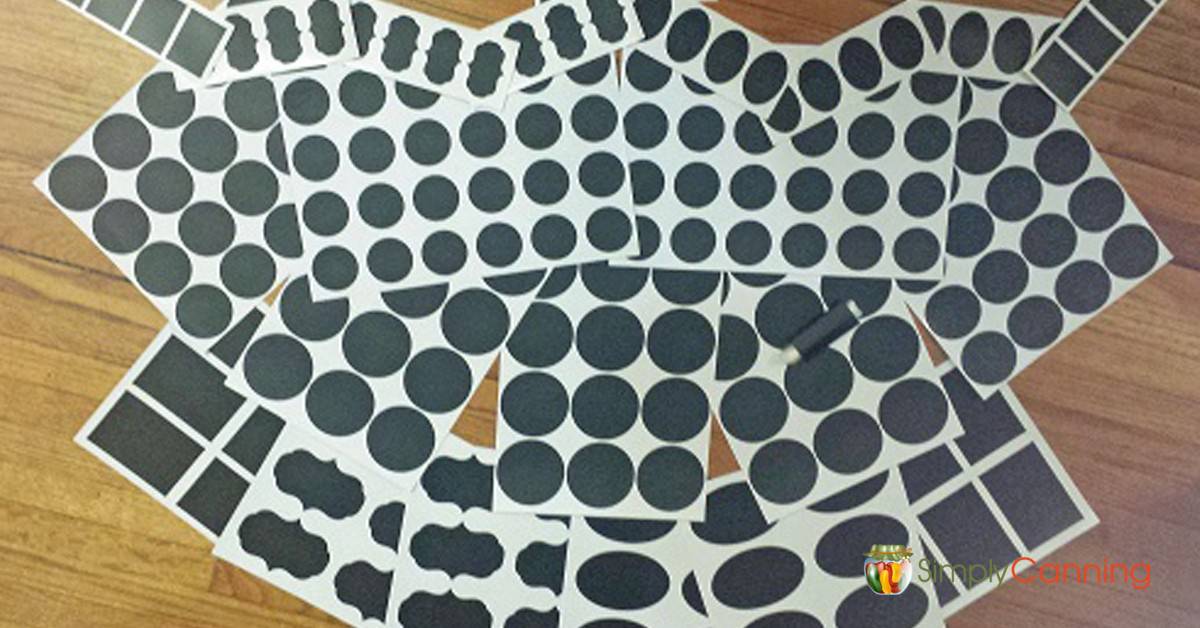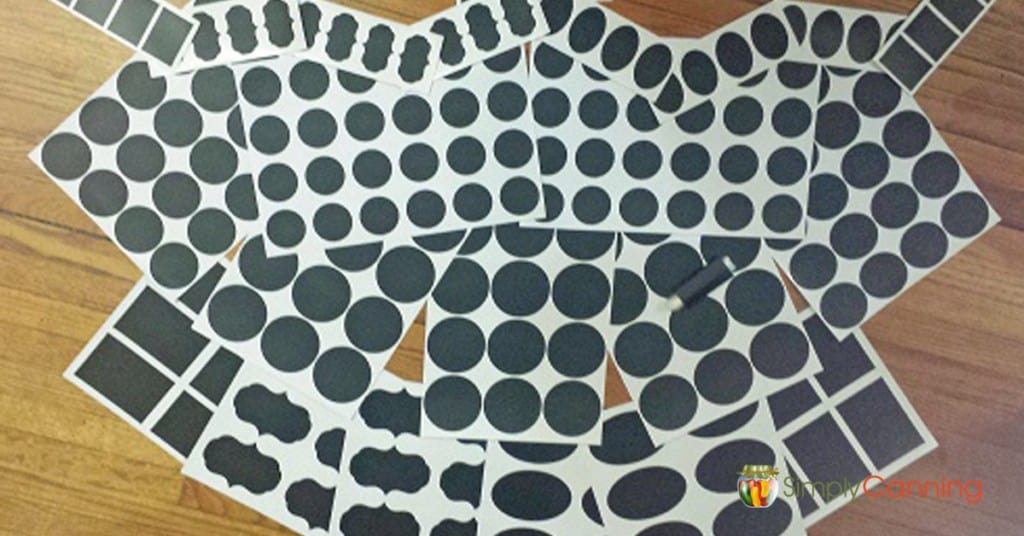 This Page Includes:
Chalkboard Chalk vs. Chalkboard Markers on Chalky Talky Labels
You can use regular chalkboard chalk to write on your labels. One piece of chalk was included in my set. The chalk goes on easy and looks great. You need to write pretty big, so don't count on getting a lot of words on your label. The chalk looks great on the label, but it rubbed off rather easily, just as it would on any chalkboard.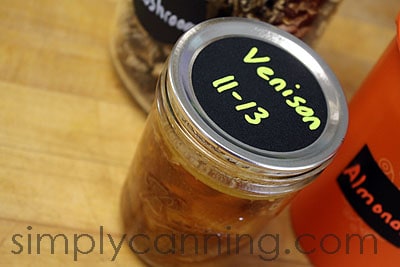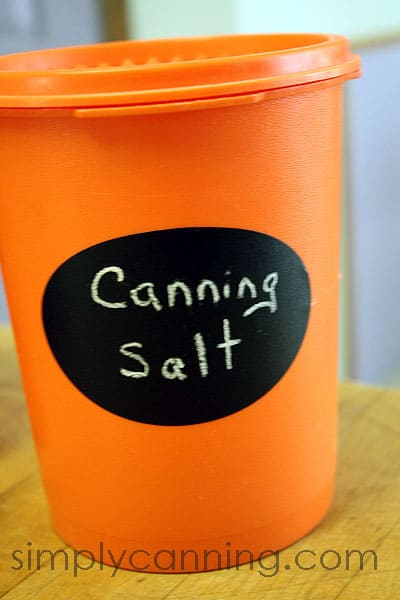 The other option is to get a chalkboard marker. These are designed to stand out much more. They are bright and bold. You can get just a single white marker, or sets of many bright colors.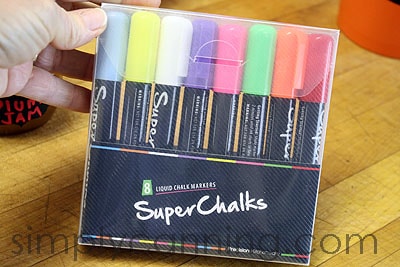 I bought a set of brightly colored chalkboard markers to test them out. They worked much better that the chalkboard chalk. You don't have to use all the colors like I did…I just wanted to. My markers were SuperChalks brand.
Chalky Talky currently does not have markers available. But said they will be getting them soon.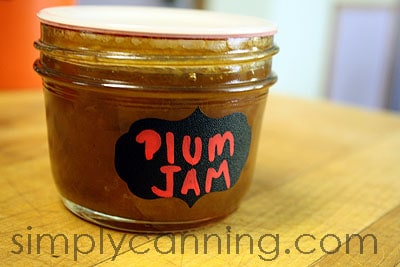 I did find that the markers I purchased were a bit too fat tipped for writing on some of the smaller labels. The larger items were fine, but if you want to write the date and contents on a small label, be sure and get a fine tipped marker.
I don't know that I would use these labels for all my canned goods. But they would be very fun for a gift item. I have found Chalky Talky labels useful for labeling my jars with dried foods as well.
I also have vintage Tupperware containers storing all kinds of things on my kitchen shelf. I was not sure if the Chalky Talky labels would stick to these surfaces as well as glass, because they are not as smooth. So I tried it, and they work great. Love it that the markers can match the container too.
Chalky Talky Labels: Washable and Moveable
One good thing about these labels is you can remove them and move them. You know how you place a label and then realize, "Oh, crum…it's crooked." Just peel it off and re-stick it. It works!
Plus, you can just wipe off the marker or chalk. The label is now clean and like new. Then re-label your container if you change product.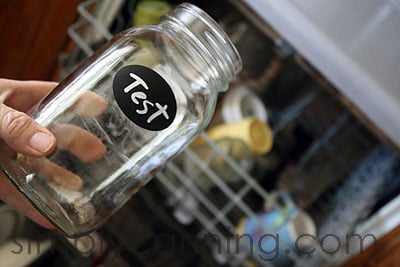 You are supposed to be able to put your jars in the dishwasher and the labels will stick, the writing comes off, and you are good to mark the next item to be stored. I tried this without much luck. Out of the three jars I tried it with, only one label stayed on.
Chalky Talky reports that they and others have done this successfully. So maybe it is just my dishwasher??? I don't know.
Chalky Talky labels…great for kitchen storage of all kinds and canning jar gift giving.
Chalky Talky labels – to purchase, click here…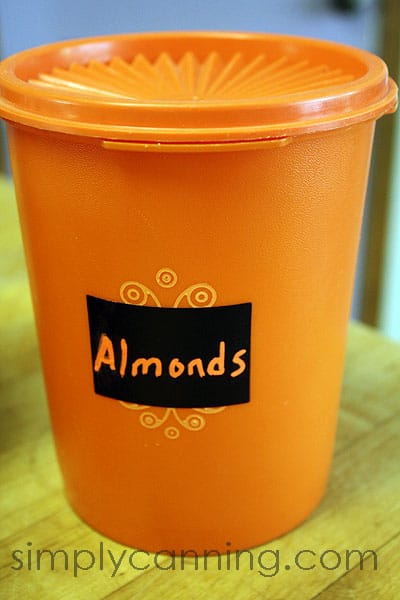 Related Pages
Learn Everything You Need to Know About Canning Jars Here! – What are the different sizes and shapes of canning jars? What brands are out there? Can I reuse jars from the store or vintage jars?
The Jarbox is a special box designed for storing canning jars, but how does it hold up? Does it work? How much does it cost?
Canning kits come in a variety of configurations, with some being only the tools, while others including the water bath canner! SimplyCanning.com explains the differences to help you make an informed choice.
Pin This to Find Later!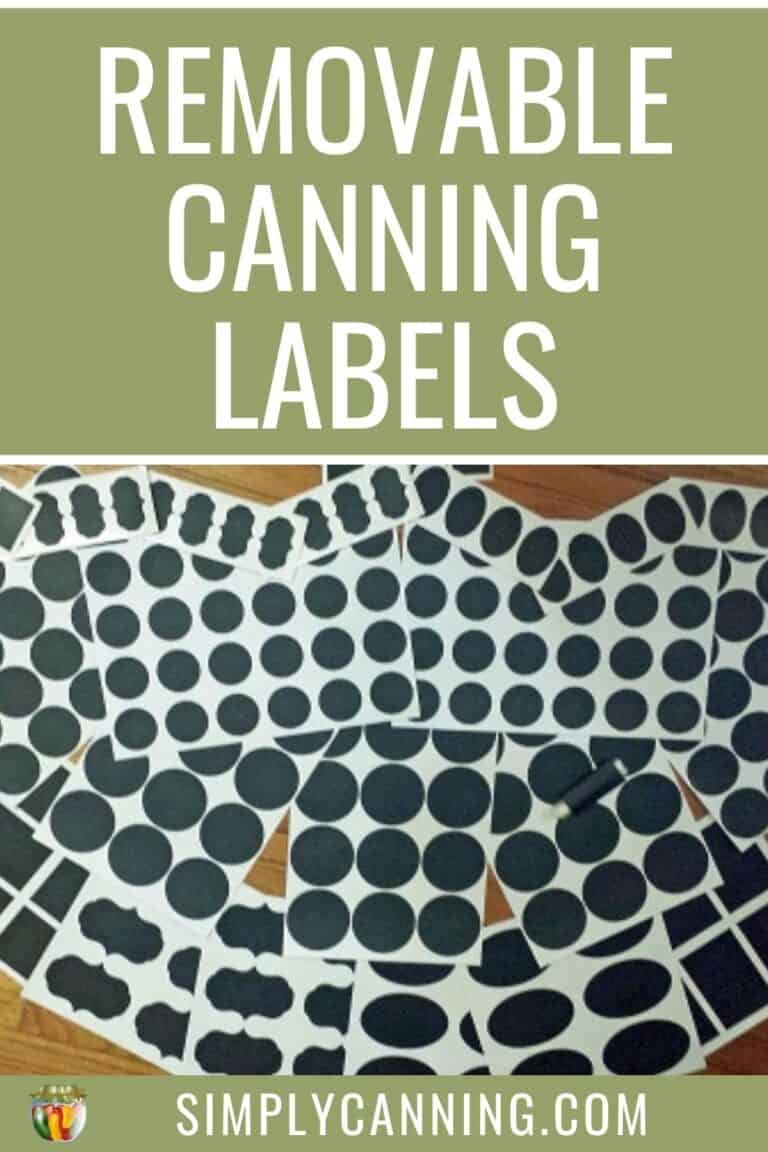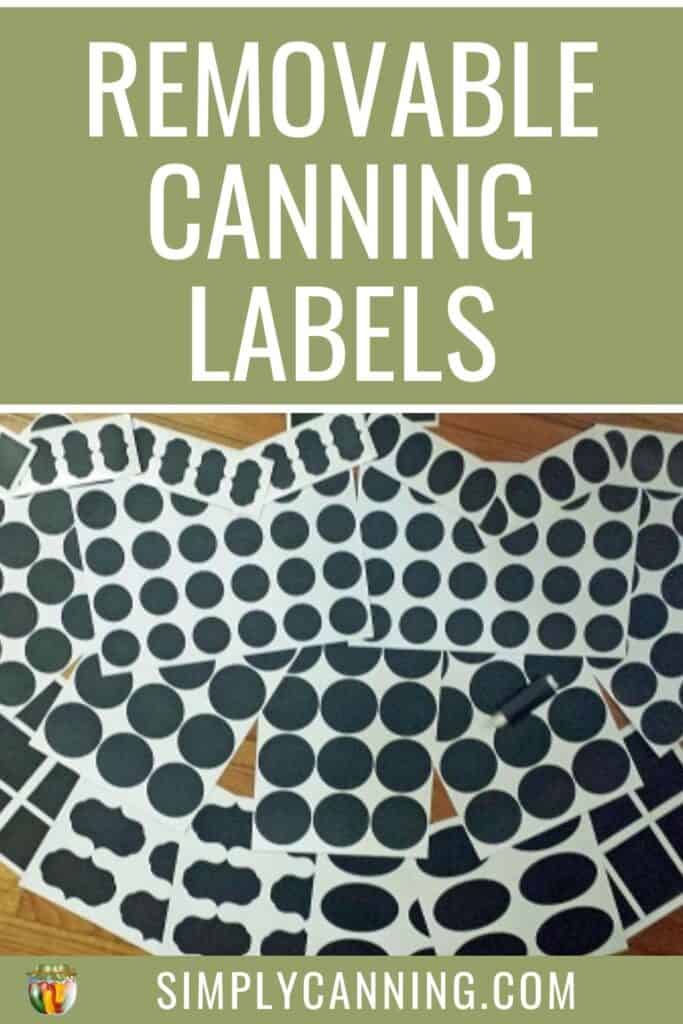 Page last updated: 11/5/2021