With Sharon Peterson
This plum jam recipe was taken directly from my package of pectin. I used a package of Sure Jell less sugar pectin.
This is not a NO sugar recipe… but it is lower sugar.
I found several recipes for plum jam without using a commercial pectin. Plums usually have enough natural pectin that the added commercial product isn't needed.
However…
All the recipes had more sugar than plums! Now we do use sugar… but not THAT much sugar.
Using the sure jell enabled me to make a jam that will actually taste like Plum.
You can get Sure Jell from Amazon here….
Or it is sold in most stores that carry canning items.
---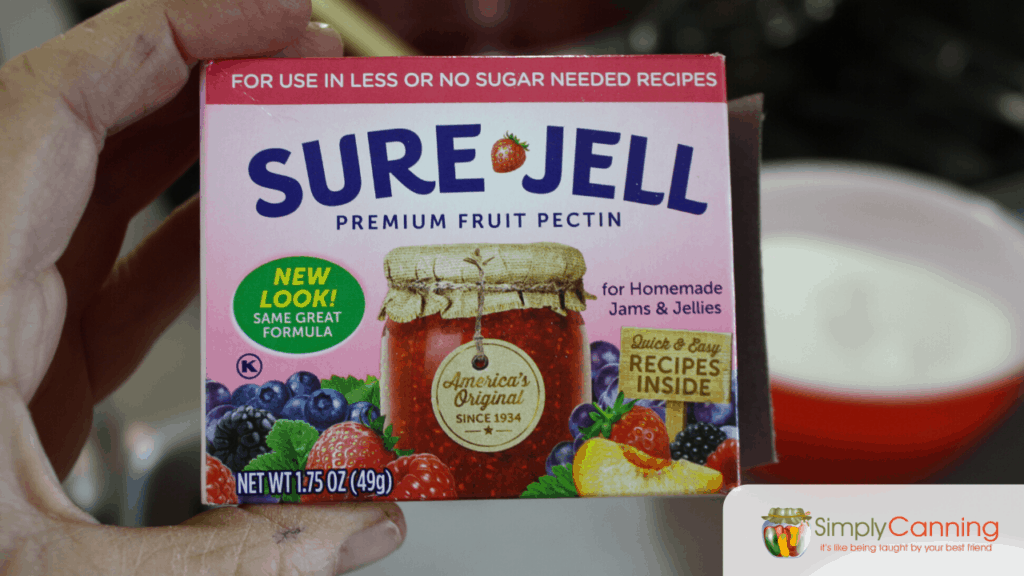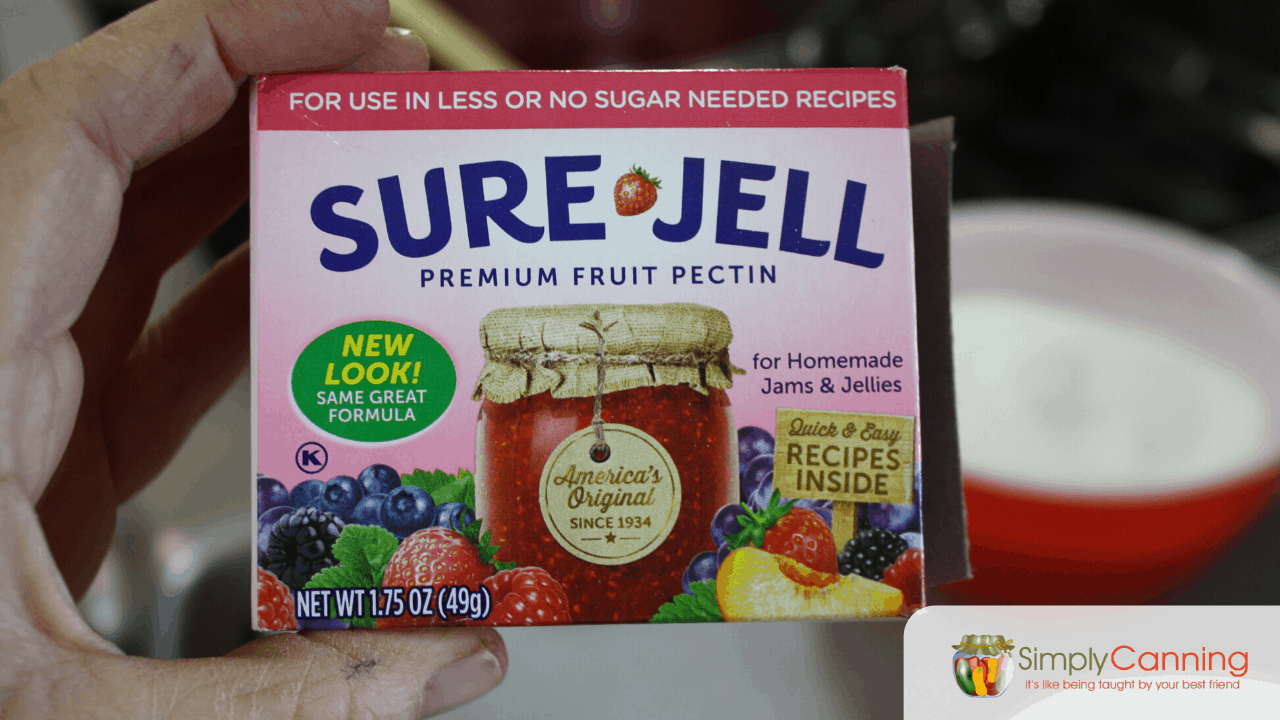 So I'll repeat, my family doesn't care for no-sugar jam. However, recipes that don't include pectin usually use a LOT of sugar. And that is not just plums. And We're talking more sugar than fruit. I'm okay using sugar, but that's just too much, and since I've had success with low sugar jams in the past, I chose a low sugar plum jam recipe today.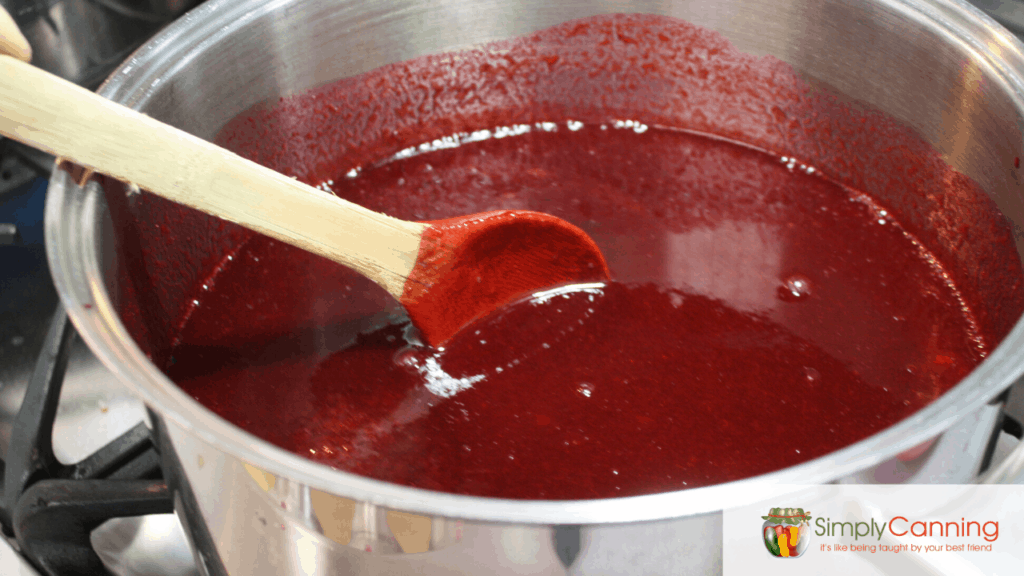 Plum Jam Recipe Instructions
Get out your canning supplies:
food mill (Optional, used for removing pits from cooked plums if needed. I have a vintage one similiar to this that I really like too.) or sharp knife
water bath canner
canning jars
canning lids and rings
jar lifter and canning funnel
large saucepan
bowls
large spoons
towels and dish cloths
Gather your ingredients to make this plum jam recipe:
6.5 cups cooked plums
4.5 cups sugar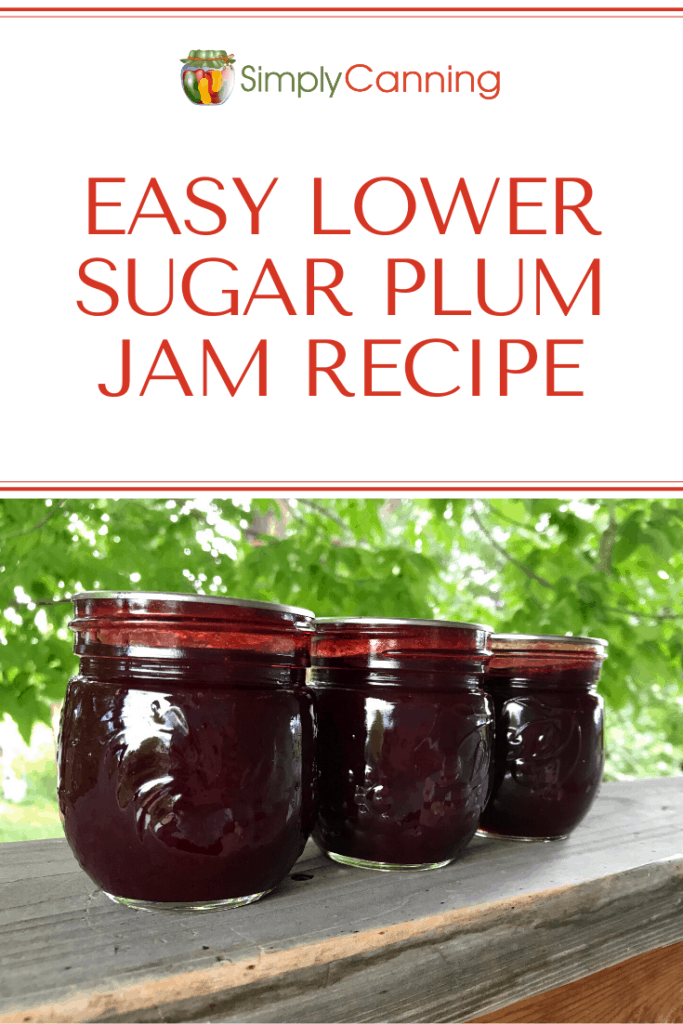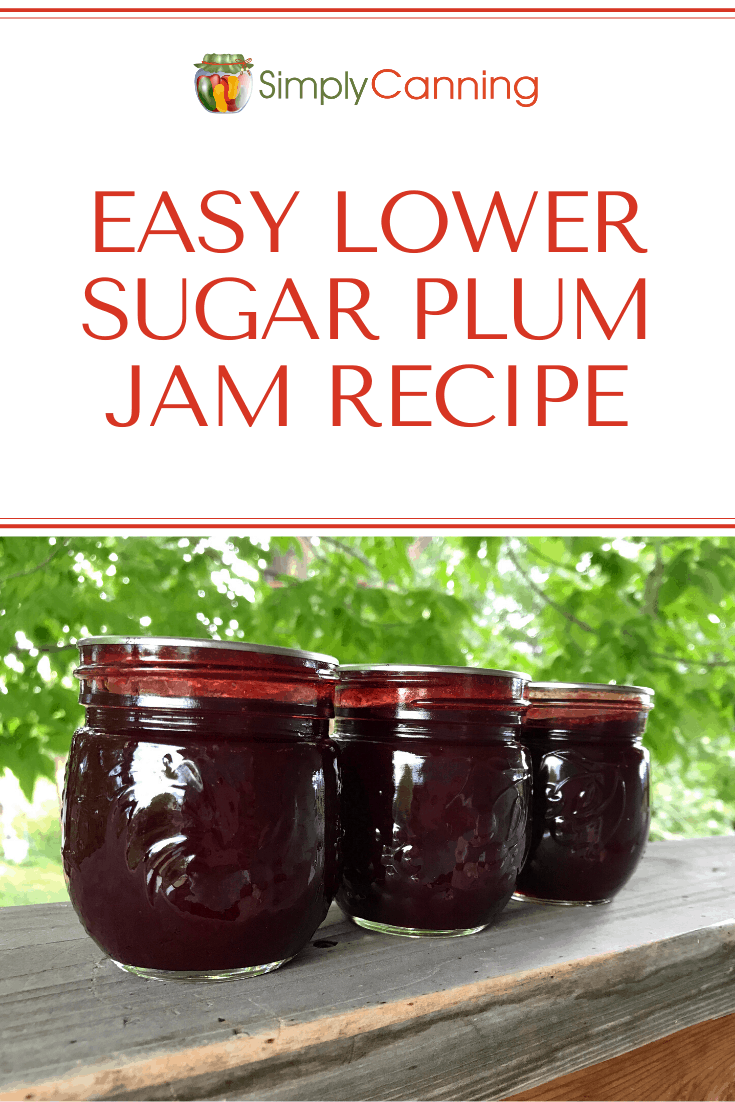 Process for Making the Plum Jam Recipe
Start the canner heating so when the plum jam recipe is ready, the canner will also be hot and ready to process jam.
So the first thing you'll need to do is prepare your plums. The pits will need to be removed. If you have a freestone type of plum that is as easy as cutting around the plum and pulling the pit out.
If however, you have a clingstone type of plum it is a little harder. Not hard… but messy. 🙂 The pits do not pull out easily. What I do is cook my plums in a pot with a cup or two of water.
Bring to a simmer. Use a potato masher to start the juices flowing and the plums will get soft. I then ran my plums through a food mill like this hand mill. Mine is a vintage item that was given to me. I love it! It took the pits right out. Or you can just pull them out by hand.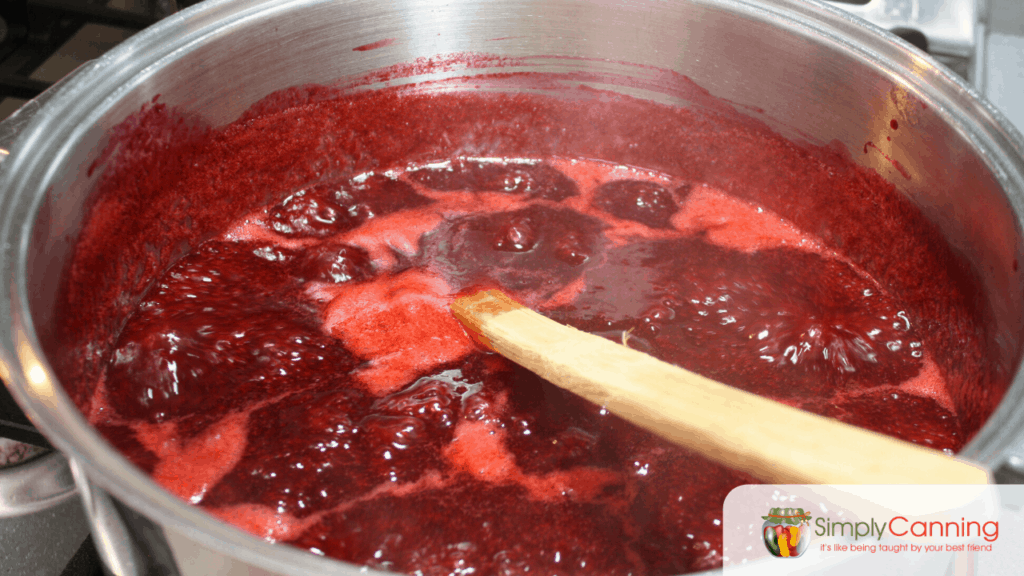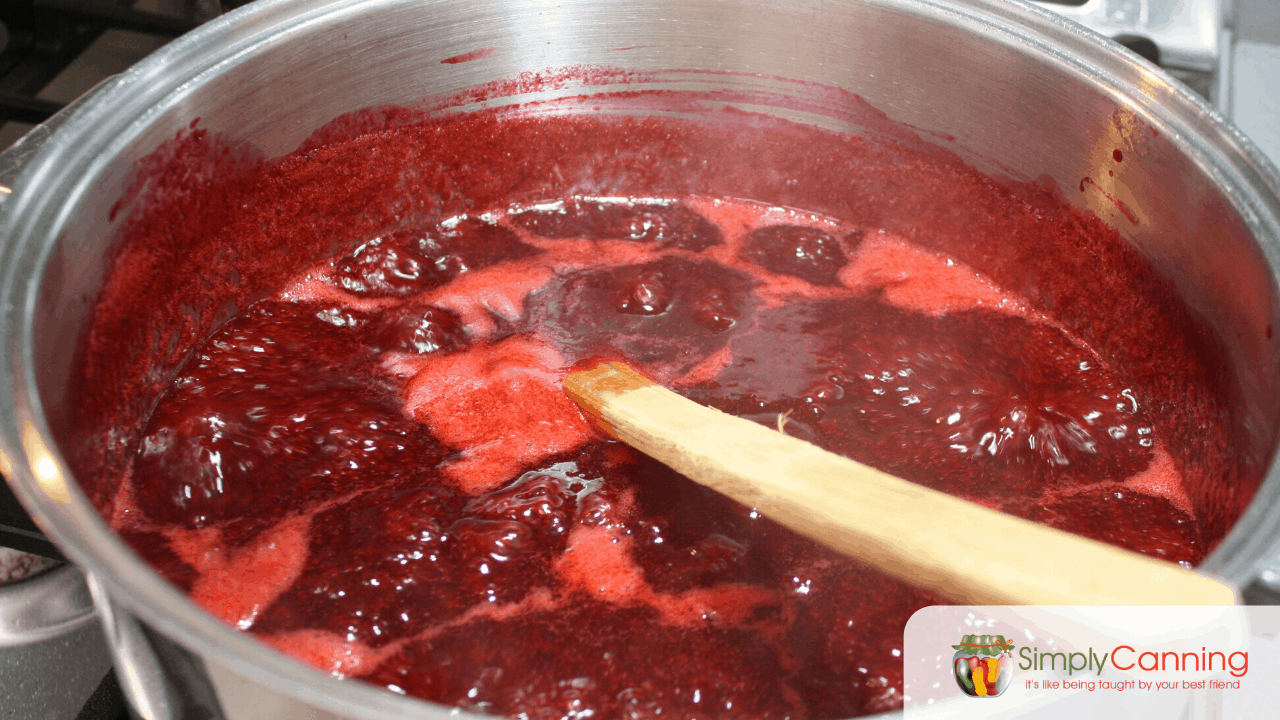 Measure out your cooked fruit into a large saucepan.
Measure out your sugar into a bowl.
When you use powdered pectin for making this plum jam recipe, you'll want to mix it in with sugar to prevent clumping. Mix the package of pectin with 1/2 cup of the full amount of sugar.
Stir this sugar/pectin mixture into your fruit in the saucepan and bring it to a full boil. Don't stir in all the sugar just yet! First just the fruit, and the pectin that you mixed with a small amount of sugar. Bring this to a boil.
Now you can add in the rest of the sugar. Stir and return to a boil. Boil jam hard for 1 minute, stirring constantly. If the mixture foams up a lot, you can add a small amount of butter (about 1/4 tsp usually does it for me) to reduce the foaming.
When one minute is done, turn off the heat. Skim off any foam from the plum jam. Now your plum jam recipe is ready to start putting into jars.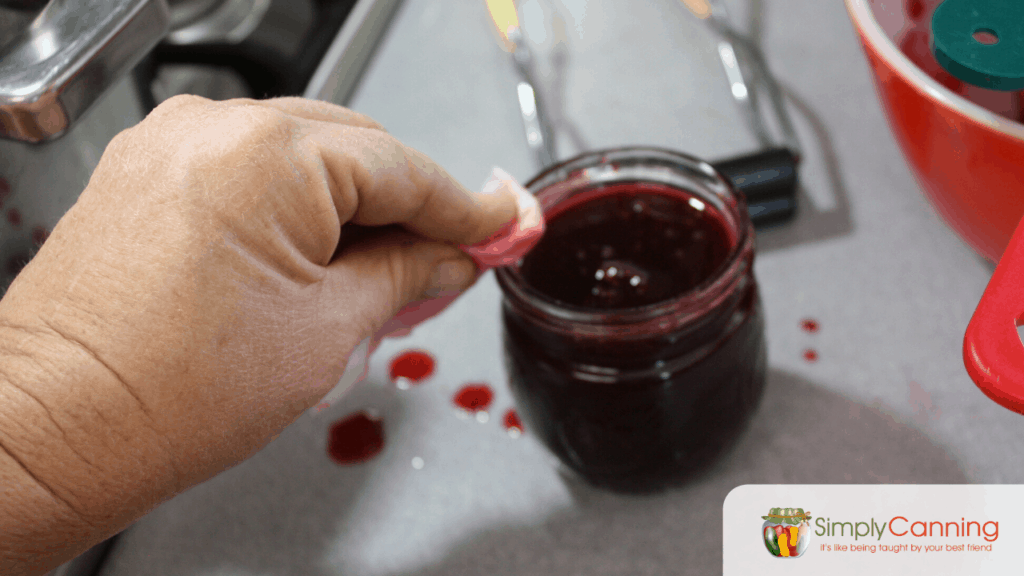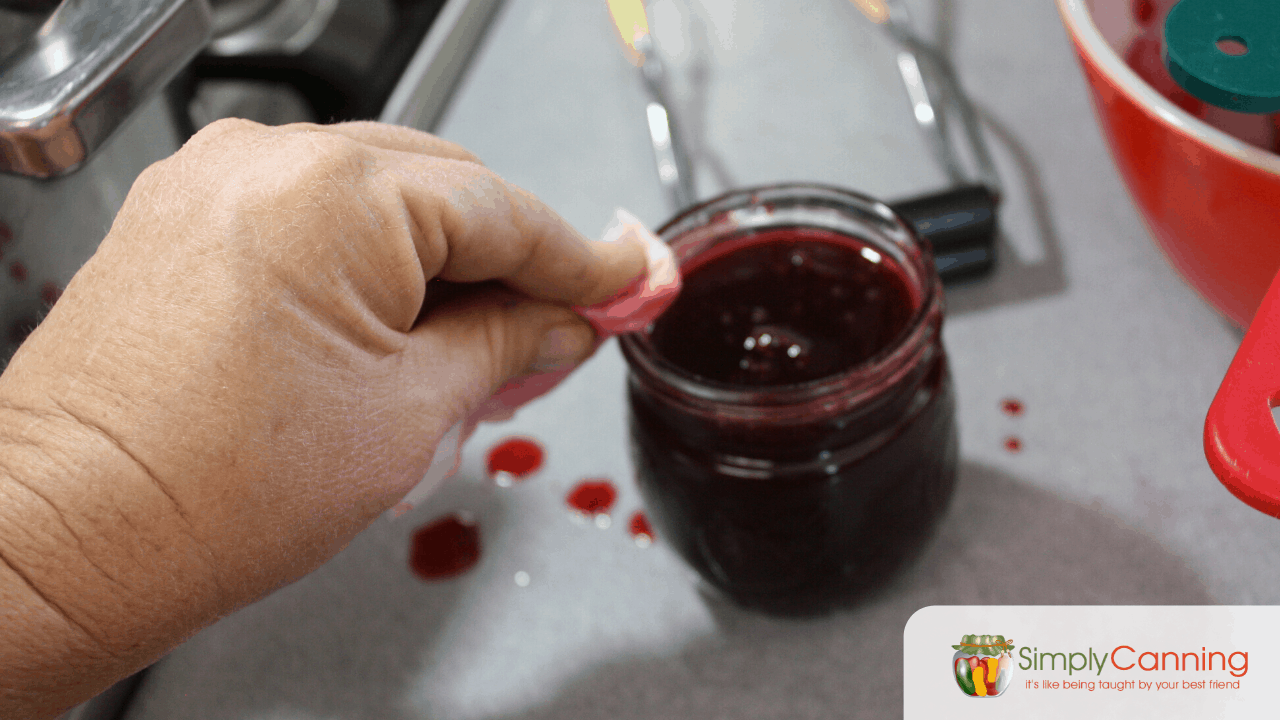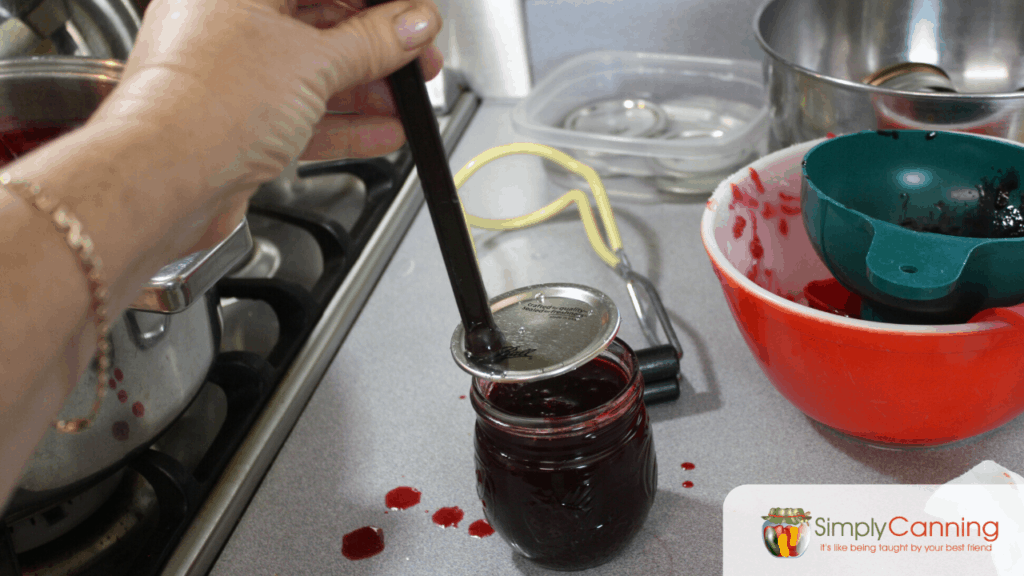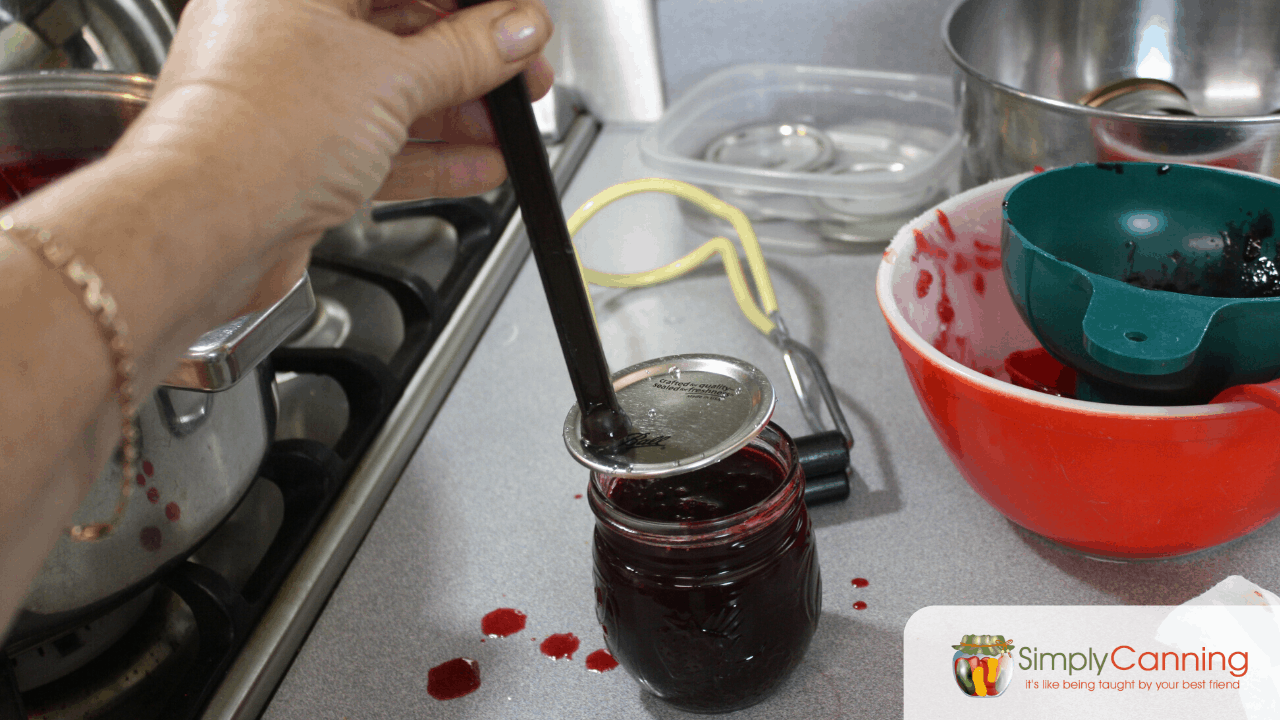 Your canner and jars should already be hot before you add the jam. So pour hot jam into hot jars. Leave 1/4 inch headspace. Wipe off the rims carefully and place on your lids.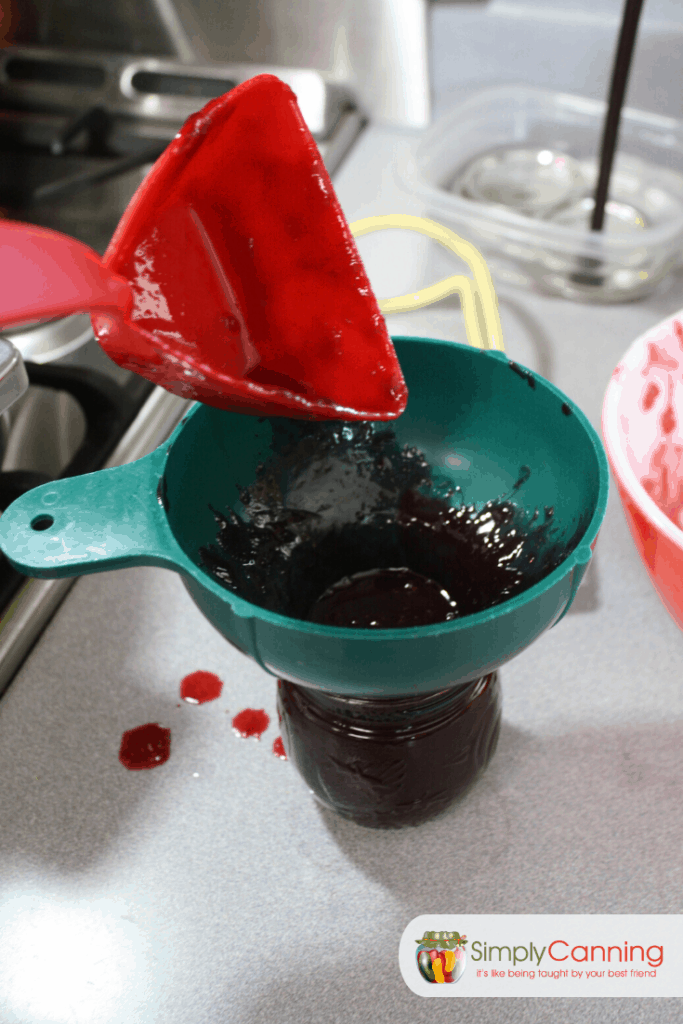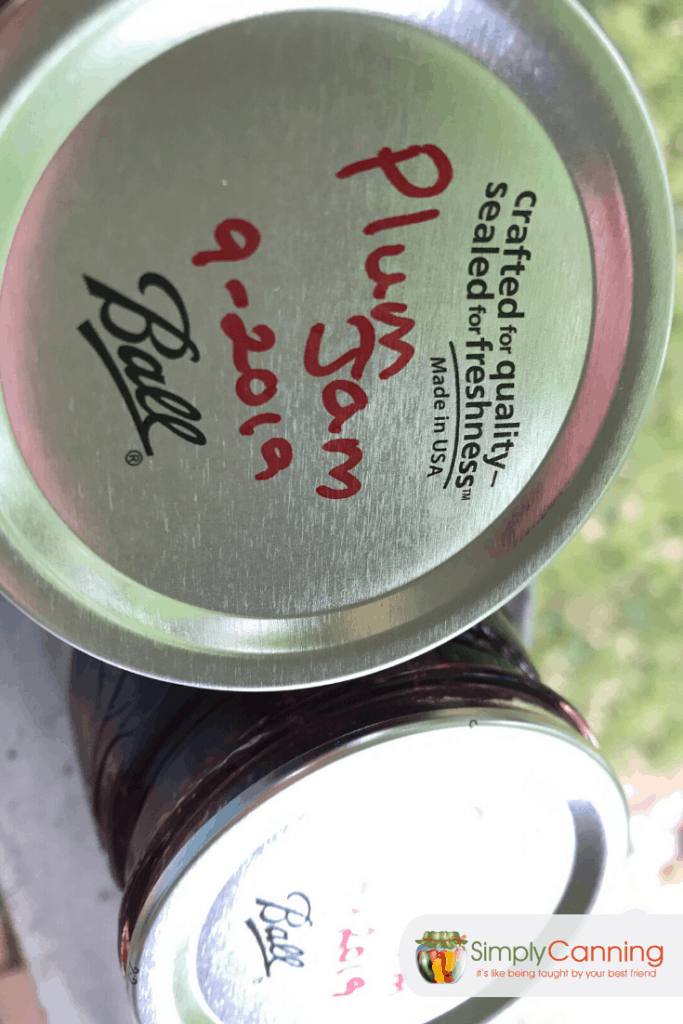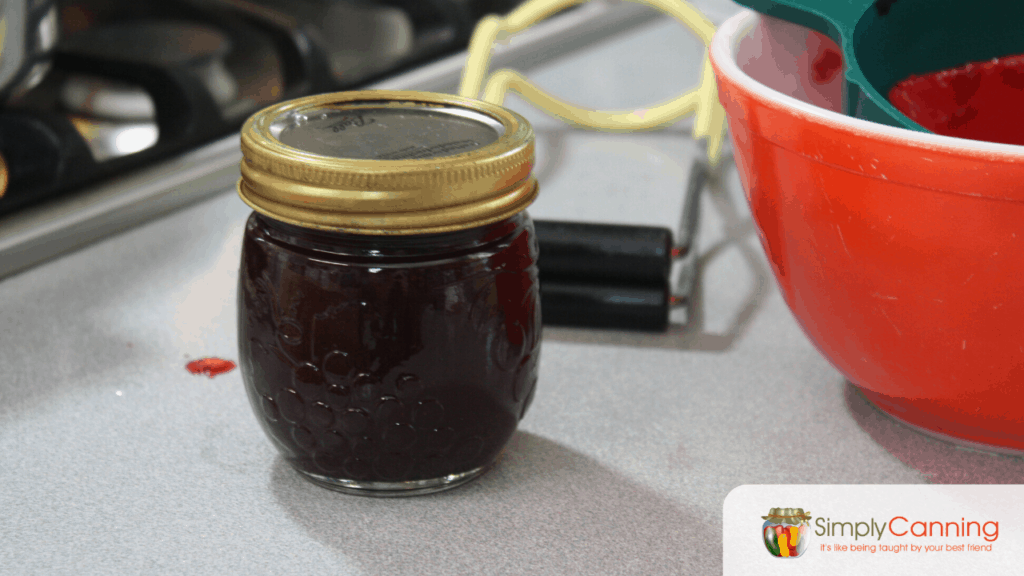 Process plum jam for 10 minutes, adjusting for your altitude: Chart included below.
Altitude in feet – increase processing by time indicated.
1001-3000 – add 5 minutes
3001-6000 – add 10 minutes
6001 – 8000 – add 15 minutes
8001 – 10000 – add 20 minutes.
Here are waterbath instructions if you are not familiar with how to process.
Pin It!
You Might Also Like…
Members' Extra: Access Your Video Tutorial in Your Members Area
Canning school members, click here to log in.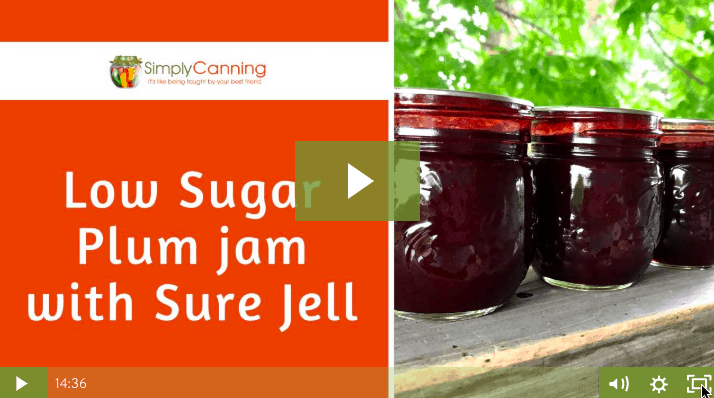 Home › Jam and Jelly Recipes › Plum Jam Recipe
Page last updated: 11/4/2019.