With Sharon Peterson
How to develop both long term and short term food supply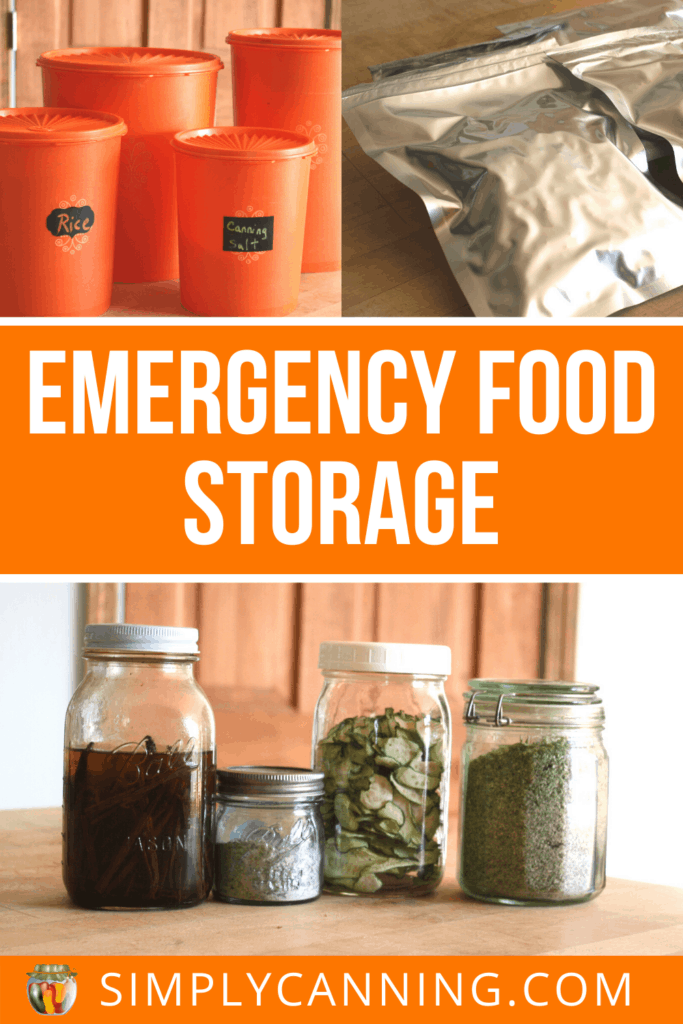 Are you worried? What are your "What Ifs?"
What if you needed an emergency food supply?
Are you worried? Do you watch the news and wonder what is in store for the tomorrows of your life and your children's lives? I don't get too political on my site or in my newsletters and I don't intend to now either. However, I can't help but wonder what in the world is going on when I watch what is going on in the world around us.
Something has changed in me in the last few years. I've always been one to be on the self reliant side. I like it that our family does things for ourselves. Lately however it is more. I can't help but feel I should at least mention it to all of you. I'm guessing that many of you are having the same thoughts.
I find myself walking around the house doing my daily tasks and all of a sudden this thought will pop into my mind. "What if?"
What if I could not get to the store this week, this month?
What if we ran out of toothpaste and there was no more to be had?
What if I could not buy tortilla chips anymore?
What if I could not flip that switch and have the lights come on?
What if gas goes up to 5 dollars a gallon…. or more?
I do some simple household task … and wonder, what if?
Many of these things have a solution and are not life altering. It would be sad but…we could certainly live without tortilla chips! (Or I'll bet I could figure out a way to make my own.)
However, how would you handle not getting to the store at all? What if the electricity were cut off?
I'd encourage you to start your emergency food supply with about 3 months stock of foods for your family. That is a buffer. It won't last forever… but it will give you time.
After you have your 3 months emergency food supply, why not go ahead and get the next 3 months? Doing this in baby steps will seem so much less overwhelming than thinking you need to have hundreds of pounds of wheat all at once. Just 3 months. You can do that! Then 3 months more. You can do that too!
What are your what ifs?
How to start gathering your emergency food supply
First don't wait. When something happens you don't want to be one of the many in line at the store trying to stock up. Avoid the mad dash!
Start now and don't overcomplicate it. If you take small steps one at a time… it's not that hard! Look at the foods you normally eat. Start getting extras of each item. It can be as simple as buying 2 or 3 containers of (insert food item here) instead of one.
Pay attention to the food type, how long it will store. An extra container of oatmeal is a fantastic idea… extra heads of lettuce for salad is not going to last and will do nothing for you.
Start slow but please do start.
I believe in taking care of your family first and then continuing to add so that you can bless others. Many people may not have an emergency food supply. God commands us to care for each other in brotherly love. If the worst ever happens… I want to be the person who can bless those less fortunate.
First collect a 3 month supply of food and water for your family.
Gradually add to that until you have a 6 month supply.
If you feel the need and can work it out, you can then continue to add until you have a 9 month supply. I'll bet you can guess what is next!
Add to that until you have a years supply of basic necessities.
Things I've learned about emergency food supply.
There are actually 2 types of food storage. I finally figured out you need to have 2 plans.
This is a growing experience! I am learning all the time. I've loved providing for ourselves for some years now but it is only recently that I've begun looking at more long term emergency preparedness. When I finally realized that I need to have 2 plans it was like a light bulb went on.
Plan 1- Shorter term emergency food supply.
Have a plan to collect your short term (3 – 12 months) supply of food. Start stocking up on your daily items. Buy several of something each time you purchase. If it goes on sale, purchase 6 months worth if you can afford it.
Doing this can be simple if you just think about it simply. There are no magic formulas. Keep track of just how long a bottle or package lasts you. An easy way to do this is mark right on the package with a sharpie the date you opened it. Then when it is empty you'll be able to determine how long it lasted.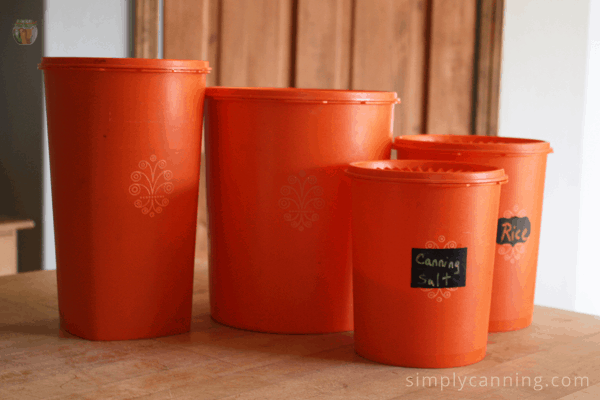 Decide how much you need for 3 months. Get it. Then when you have your 3 month supply. Add more until you have 6 months etc.
Short term emergency food supply is what will be used on a continuing basis. I consider my 3 – 12 month supply of food to be short term food storage. This food is used on a regular basis and is rotated and restocked regularly.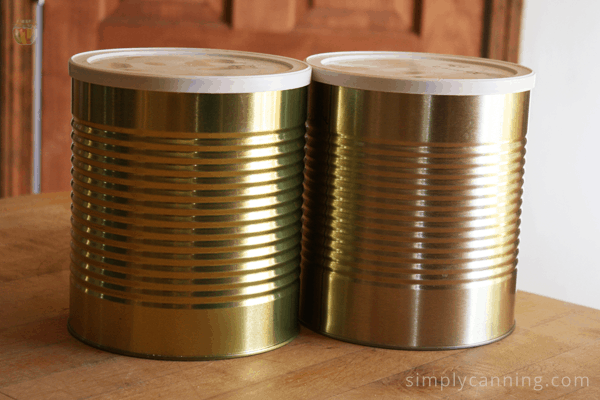 For example. I grind my own wheat on a regular basis. I've been making my own bread for a while now and keep wheat on hand and rotate through it. I purchase this wheat in bags, not cans or buckets. It is going to be used in a reasonable amount of time and oxygen absorbers and airtight containers are not needed. (obviously I still need to keep bugs out) Bulk bags of 25lbs are less expensive and I save money purchasing it this way.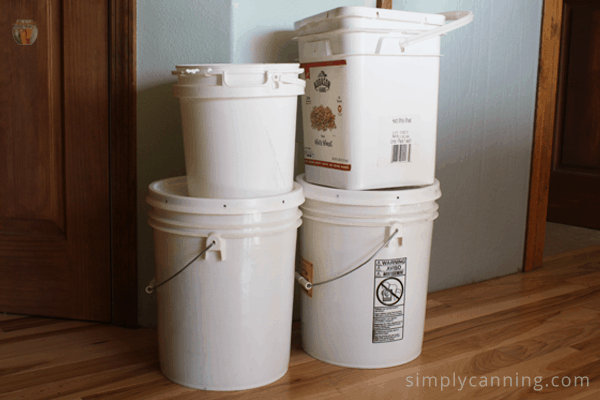 Another example. Stock up on daily shopping items. Purchase 6 bottles of ketchup when it goes on sale. Then you'll have enough to last several months or so. A benefit is; you almost never have to buy at full price! Don't purchase enough of this type of food to last more than a year. It would expire and not be efficient.
Obviously you can't buy a years supply of milk and eggs, but buying extras is a great idea for many many items. Oatmeal, all condiments, cocoa, beans, coffee, chocolate chips! Life is so much better with coffee and chocolate chips! The list could go on.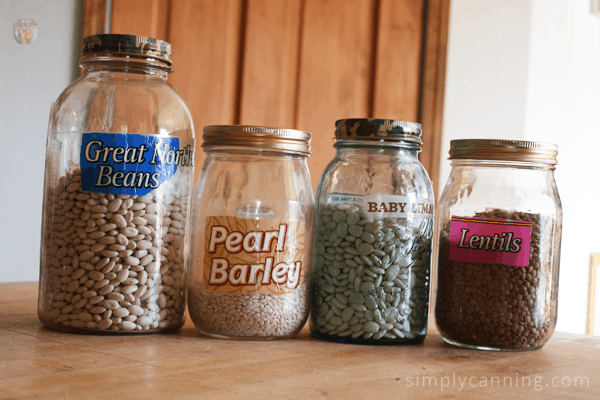 As a gardener and home canner I also plan each year to produce enough home canned goods for a year for my family. Hunting also supplies us with a basic meat supply for an entire year. Though we do supplement with other meats as well.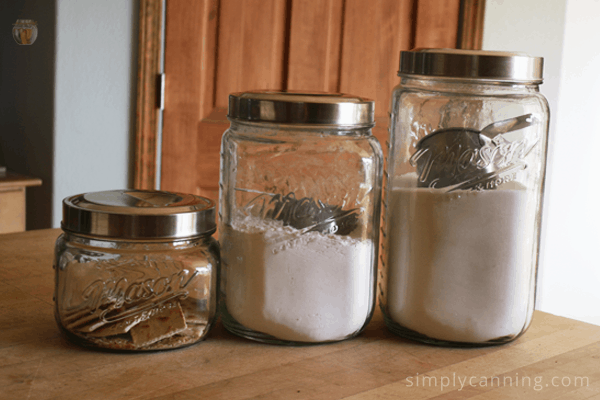 Plan Two – Long term emergency food supply.
Figure out how much food you need to collect for your long term food storage. These foods will be the types of items that can be the basics of survival food. Wheat, beans, sugar, salt. The foods that you can use to make homemade your own meals in an emergency situation.
This is the type of food that you purchase assuming you will be saving this food for emergency use. Possibly this food will not be used for 10 – 20 years. It needs to be packed carefully in airtight containers with oxygen absorbers. Use all precautions to be sure it will last many years.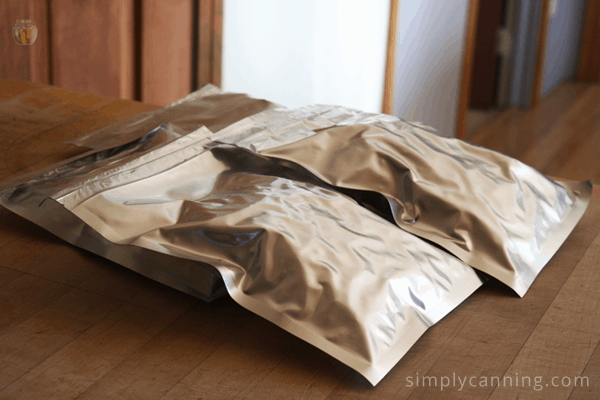 This is the food that is purchased with the intent to keep it for the long run. It is not rotated in your regular day to day cooking. This is the food that is saved for long term. It is packaged carefully to protect it long term from bugs, oxygen or other spoilers. It is the types of food that can (if stored properly) last 20-30 years!
In 20-30 years, or if you ever lose income or the ability to buy more food… then you'll have the security of that long term storage. In the meantime. Keep restocking your current pantry. Make an attempt to have 12 months of your daily foods stocked.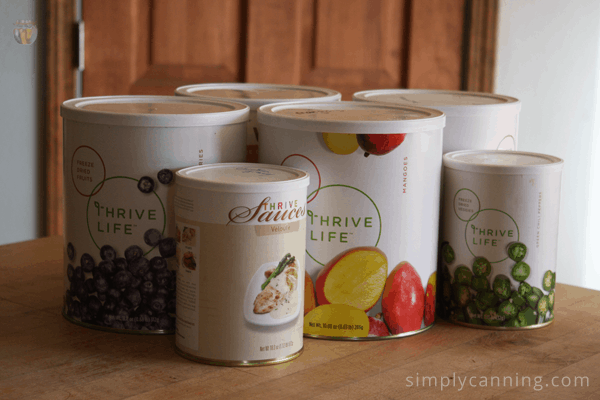 Related Pages
Home Food Storage Why would I consider working on a home food storage plan? Because I love it when my family looks at me like I'm crazy… just kidding! Really there are good reasons for being prepared.
Emergency Food Supply Short and Long Term Food Storage. Trying to figure out just where you should start? When I finally got it through my head that I should plan for long term AND short term… well it saved many many brain cells. Much simpler to break things down.
Food Grade Storage Containers A discussion of the options for containers to keep it all in. Most important… it MUST be food grade.
Page last updated: 7/23/2021
Home › Home Food Storage › Emergency Food Supply