I received my Squeezo food strainer from my brother years ago. (My family has blessed me so much!) He got it second hand years before that. This strainer has lasted the test of time.
I don't know how many gallons of tomatoes have been run through my Squeezo strainer. We have made applesauce with this yearly. It has processed currants for currant jam. It has stood the test of time in my kitchen and others before it.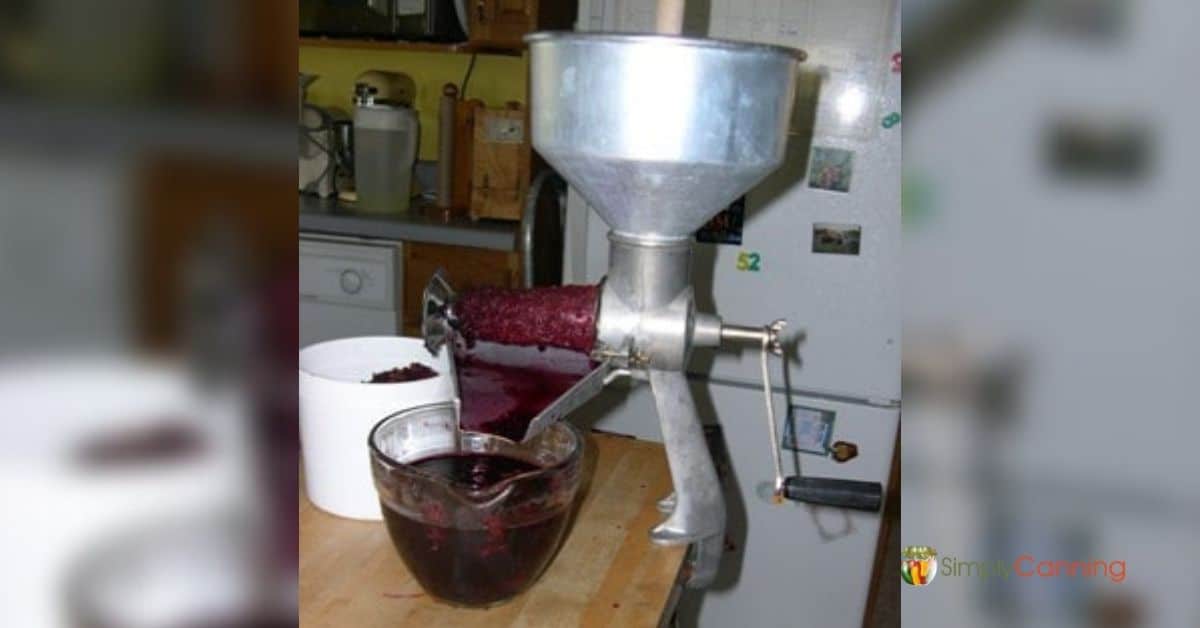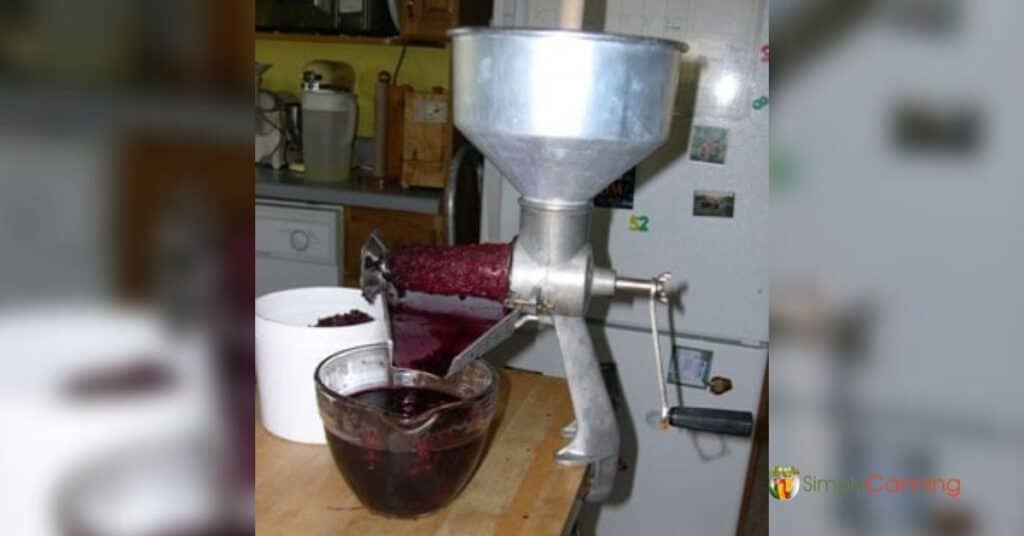 This Page Includes:
Food Strainer is Highly Recommended for Canning Tomatoes, Applesauce, & More
Use the food strainer to remove seeds and stems from berries for jam if you like.
Many things that need to be peeled and seeded will come out simple and quickly with this machine.
Food goes into the top of the strainer. Turn the crank and the pulp and juice are pushed out through the sieve and the seeds, skins, and stems are shoved out the end. Simple and easy.
Something to Consider…
Only one negative comment about the Squeezo Strainer. It drips.
Juice from whatever you are juicing tends to drip out from where the crank handle inserts into the body. I'm sure it is because it is old. It is not a huge deal; I place a paper towel underneath to catch the drip. Just something you should be aware of.
Now remember, my Squeezo is many years old. It could very well be that a newer one would not have this issue. In addition, my strainer has been put through the dishwasher. These Straino's are not dishwasher safe. The finish has come off the body, and I'm guessing this might add to the drip situation.
Amazon has Squeezo Strainers available.
If you do a lot of applesauce or tomato sauce, you really should check them out. Just click here.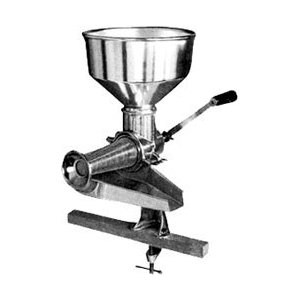 Related Pages
What Canning Equipment Works & What Doesn't? Get information here.
A Canning Kit may just be the best route to go if you are needing to purchase most of your equipment. Everything you need in one kit!
Storing home canning jars takes up a lot of room. Whether filled with food or not, you'll need a place to keep them clean and safe. SimplyCanning.com talks about getting creative and finding storage that isn't in the way.
Pin This to Find Later!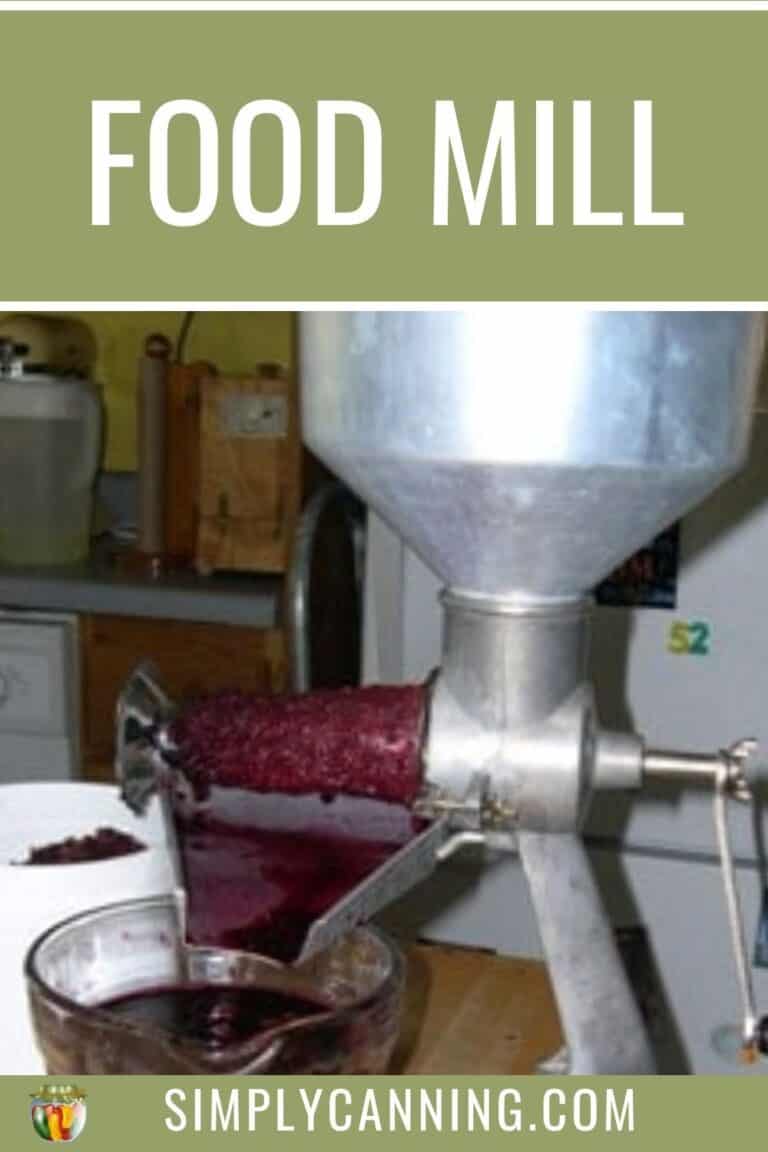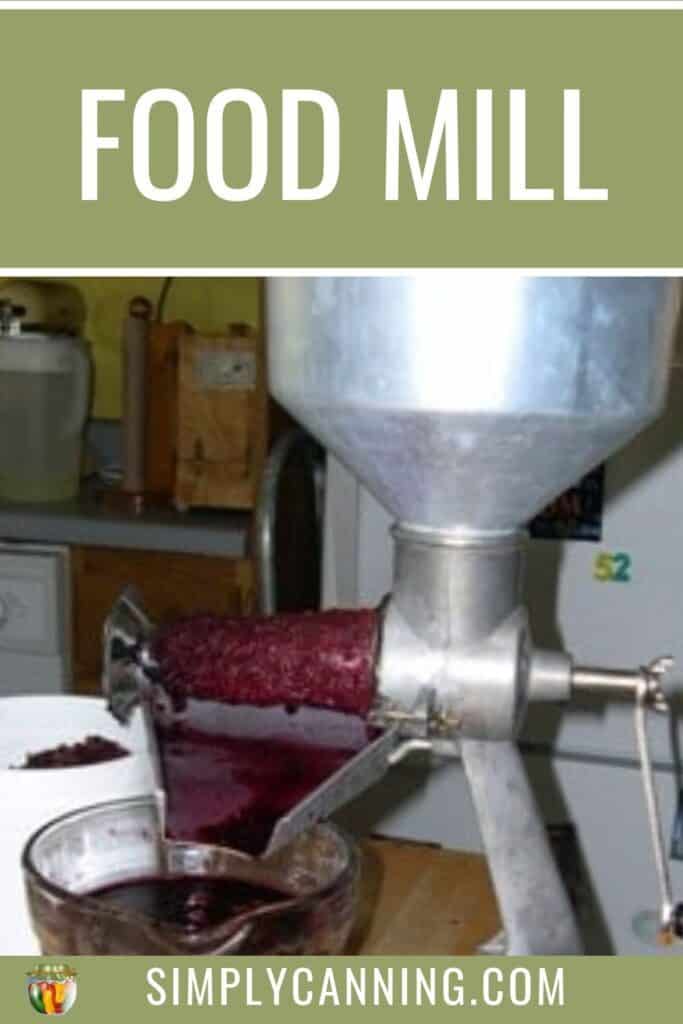 Page last updated: 10/7/2021