This is an easy and creamy tomato soup recipe using home-canned tomatoes. Quick and easy with ingredients you most likely have on hand.
Please note: This is not a recipe for canning. It is a recipe for a delicious dinner using home-canned tomatoes. There is a distinct difference. 🙂 Please don't make this and try to preserve it.
If you like this recipe, you can find it and more recipes like it in my Simply Canning School.
Tomato Soup Recipe
Ingredients
1/2 cup chopped celery
1/2 cup chopped onion
1 T brown sugar
2 tsp basil (optional)
salt to taste (about 1 tsp)
White Sauce
(This is how I make it, but you can use whatever white sauce you prefer.)
2 T butter
2 T flour
1 tsp dried basil (optional)
2 cups milk
Instructions
Make the tomato mixture.
Bring tomatoes, celery and onion to a boil and keep at a low boil for 10 minutes. Continue simmering if needed until onion and celery are soft. Remove from heat.
Puree tomato mixture in the blender. (I like to allow it to cool a bit for easier handling. Otherwise, be careful, as it will be hot. Do not let it splash on you.)
Make a white sauce.
Heat butter in sauce pan until melted. Add your flour and mix well until bubbly.
Slowly pour in your milk, stirring with a wire whisk constantly. As the milk heats up the butter melts and the flour mixes in clump-free!
Stirring constantly, simmer until thickened. Stir in basil or any other desired spices.
Combine, make it as creamy as you'd like.
Stir white sauce into the tomato puree.
If you like more tomatoey (I think I just made that word up), use less white sauce; if you like very creamy tomato soup, dump it all in! Heat through and serve.
Tomato Soup Recipe Tips & FAQs
How do you make tomato soup thicker?
If you'd like this tomato soup to be a little thicker (some like thick, some like thin!), stir in a little cornstarch.
If you try to add the dry cornstarch directly, it might clump up on you, and that is so unappetizing! Lumps are a downer! To avoid this, depending on how thick you want your soup, just add 1-2 T cornstarch to a small dish. Add just enough water to make a slurry, and then pour that into your soup and stir.
Bring it to a boil again. It will thicken slightly.
What should you serve with tomato soup?
This creamy tomato soup recipe goes great with crackers, toast, or (our favorite) grilled cheese sandwiches. Yum! We almost always eat grilled cheese. Any type of cheesy bread, garlic bread would work. Some folks might like a salad with it, or some sort of italian sausage.
You could also add noodles and veggies and use this as a base for a veggie soup. Did anyone else grow up eating spaghettios? Find some round noodles to add to this soup, and you have healthy spaghettios! Alphabet noodles would work too.
Related Pages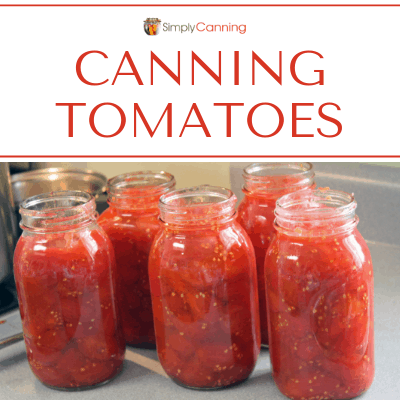 Canning tomatoes can be done in both a pressure canner and a water bath canner. Learn more at SimplyCanning.com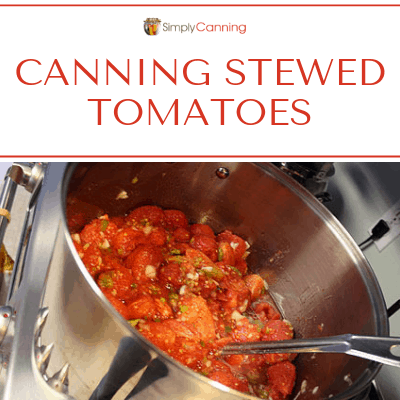 Canning stewed tomatoes doesn't have to be boring! This recipe is a great way to preserve your extras into something more nutritious and delicious than you can buy at the store. SimplyCanning.com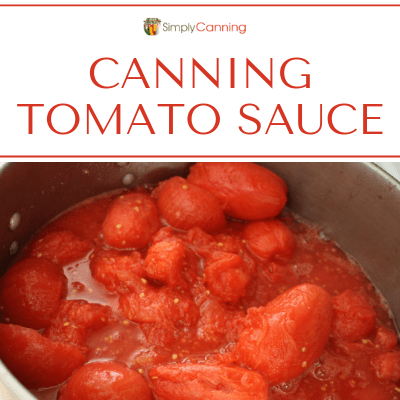 Canning tomato sauce doesn't have to be hard. There are several options included here to save labor and time, all while getting a superior sauce for your family to enjoy. Find it at SimplyCanning.com
Pin this to find later!
Page last updated: 5/7/2021