The Ronco Food Dehydrator is advertised as a good 'starter' unit and is very well known. However, individuals who have some experience in dehydrating foods may shy away from the very long drying times and the fact there is no fan, thermostat, or timer.
It has been reported in reviews that foods can take up to three days to completely dry.
With there being no thermostat or timer, it is imperative to monitor the unit closely as the trays have been known to melt if the temperature is too high. Eeeek! Melting trays? So far, not so good.
There are 5 trays included with the standard Ronco Food Dehydrator, and additional space can be found by adding more trays that are available separately, or you can purchase the 7-tray dehydrator.
The dehydrator comes with complete instructions and a recipe book.
The Ronco Food Dehydrator also comes with electrical heating coils that produce a convection air flow for evenly dried food (and apparently well-done trays), and the internal operating temperature will reach up to 133 degrees.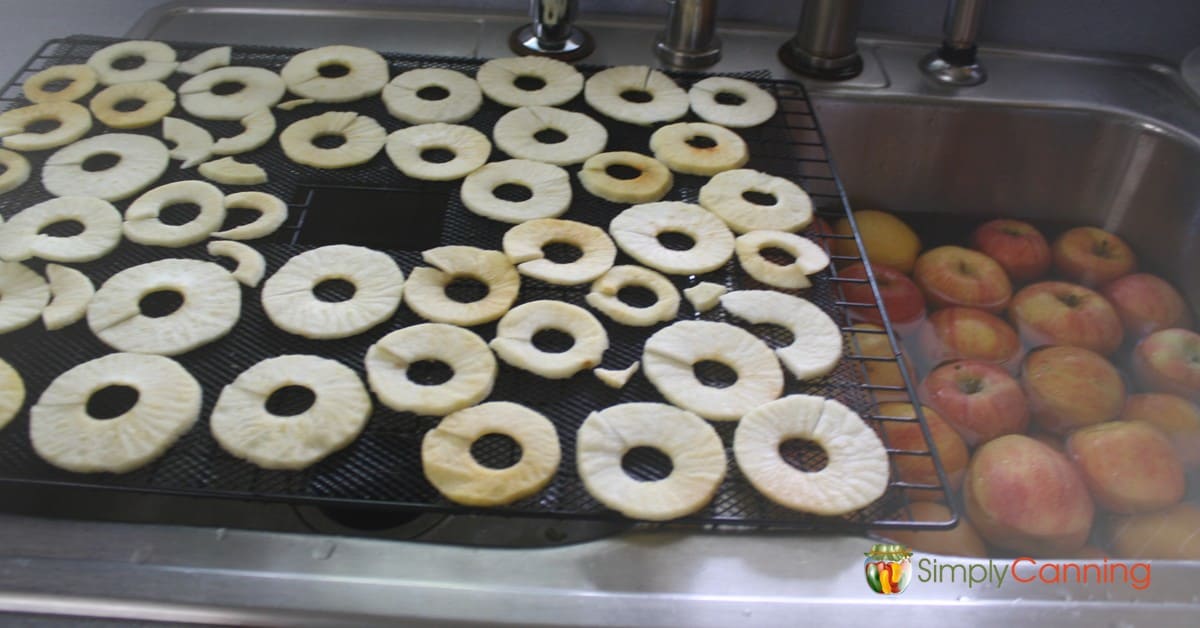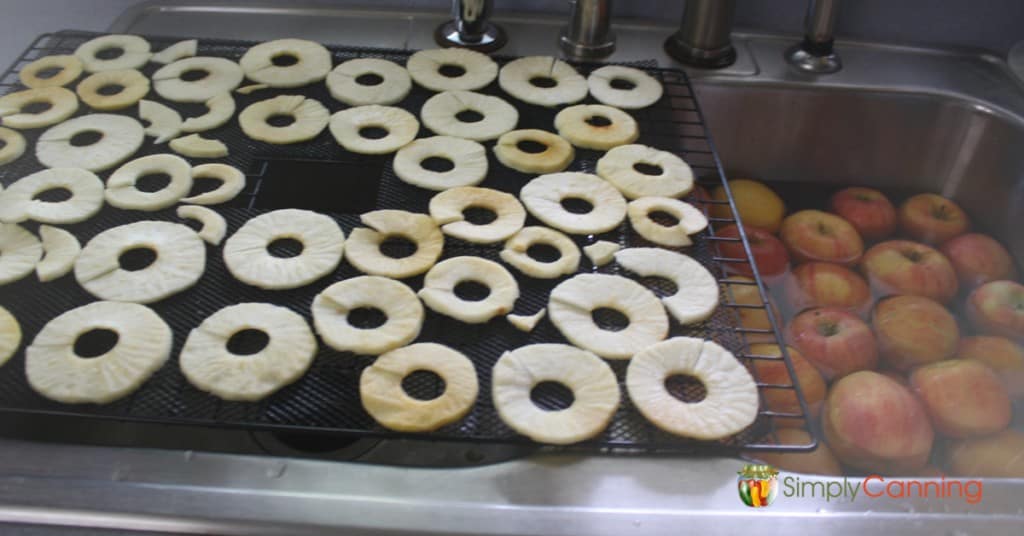 Ronco Dehydrators can be found on Amazon.
But Wait! There's More!
Apparently, Ronco Food Dehydrators became well known from those TV infomercials.
On the back side of things, the company does not have a good history when it comes to customer service. They are known for poor response times and "passing the buck" when it comes to faulty products.
They offer a 10-year warranty, but customers have said that they have a difficult time getting the company to honor it.
The trays in the unit are notorious for melting when being used for more than a few hours, and the only remedy would be to let the system "cool down" periodically, which makes the process even that much longer and can drastically change the quality of the food you are dehydrating.
I'd have to say, just from reading the reviews, that you should stay away from the Ronco Food Dehydrator.
What Do You Think of the Ronco Food Dehydrator?
What do you say? Have you used a Ronco Food Dehydrator? Do you remember the TV infomercials? I'd like to hear your feedback (good or bad) on this dehydrator.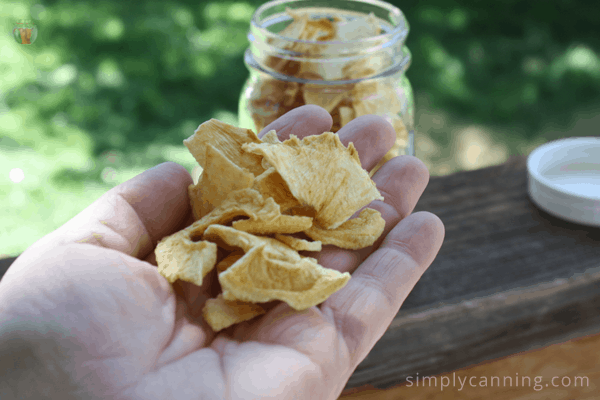 Reader Comments
Great apple dryer
by: Dave in Idaho
This is a great dryer if you work with it's limitations. I dry a batch of 15 medium-sized apples every 24 hours in my 5-tray unit. I preparing the washed fruit in a peeler/slicer with the peeler function off. All the slices are the same thickness and I have lots of open area on the trays from where the core was and between slices. This dryer needs pieces uniformly thin, and the trays should not be fully covered. This relies on convection (chimney effect) for heat to flow up through the trays. That requires open area. The complaints Sharon voices are due to crowding too much onto the trays and using pieces that are too thick.
---
Old Ronco was great
by: Anonymous
Just through out my very old Ronco "jerky machine". Had it probably 30 years. Only used it for jerky. It was terrific, just finally wore out. Apparently the new aren't as good.
---
Love mine
by: Gail
I have the old smokey colored 5 tray Ronco and I love it. I have never had a problem with anything I use it for. I rotate the trays every couple of hours which speeds up drying time. My apples take about 6 to 8 hours and are great. I would like to get another with a thermostat but till then it is Ronco all the way.
---
Ronco..my first love.
by: Michelle
I have owned my Ronco for about 35 years and found it very handy for drying fruits, veggies and herbs. I've even made jerky and fruit roll ups. I have since bought a Excalibur and still use my Ronco for just herbs.
---
Mine has worked for over 15 years flawlessly!
by: Anonymous
I've had mine for over 15 years and use it frequently.
It gets quite warm… trays melting? There is more going on than those people are telling you. As a chemical engineer, I can tell you the unit can not create enough heat on it's own to melt the plastic trays… block the airflow, like making fruit roll-ups and not cutting out the center hole… yes!
All I can say, is… mine has worked for a lot longer than expected and continues to work flawlessly! Give it room to breath, and you have no problems!
---
Trays melting
by: Anonymous
Trays melting
Called customer service for replacement but after 30 days, no refunds, exchanges
Cannot answer about safety of melted plastic or its composition
Better to go elsewhere where they honor
---
my dehydrator
by: adam
I'm cooking mine in my dehydrator. I see that you put yours on the open mesh trays. Do you rub it in? Should the sauce cover both sides? Won't it drip?
---
Love my Ronco
by: Anonymous
I have two Ronco dehydrators and have never had any problems with them. They are older. Yes, you rotate the trays. That is the way they operate. I have dried all sorts of vegetables, fruits, herbs and made beef jerky.
---
Waste of time,$ and electricity!
by: Seattle mom
I am currently using 3 dehydrators to dry 20 gallons of apples! I have a Mr. Coffee brand dehydrator I've had for 18+ years and still works great, but I borrowed a few from friends to tackle these apples.
One is a 400 watt Nesco which is comparable to my own except for the fact that it is loud.
The next one I borrowed is a Ronco! I put all of the apples in at the same time, sliced the same thickness. The results are that the batches in the first two mentioned were completely dry at 8 hours, the Ronco is almost at 48 hours and it still not done!!! Glad I didn't waste my $ on this product!!!
---
New models melt.
by: Anonymous
I had one when they came out in the 90s. I got one a few years back and the quality drastically changed. First use melted trays, and melted to food. down to 4 trays trying again we will see what happens this time. I have not used it since the melting incident. There is no temp control, and I believe it gets too hot when it is on. Maybe a fan nearby will help. We will see.
---
ronco electric dehydrator
by: Anonymous
losted my book on how to set my dehydrator to dry foods. if anyone can help!!! Thanks
---
old reliable
by: Anonymous
Had mine for years, no problems. Peaches,pears, pineapple, jerky, mushrooms.
---
have had mine since the info mercials
by: deborah
I remember the infomercials. Bought mine back then. It does get hot, but I keep close supervision since mine is over 10 years old
---
Dehydrator
by: Kimber
I love mine wish It was bigger though. Maybe it is 8 years old it is brown with six trays and. I do have ot rotate them every few hours or so. I would like a rotating new one.
---
Love my old Ronco!
by: Anonymous
Have used it for years….never had a problem…no melting trays…just great results…also have a borrowed horizontal fan forced type…hate it… thermostat just doesn't keep it hot enough…takes days for it to dehydrate.
---
used it for years
by: Anonymous
Used it for several years. Mine is smokey black. Just have to rotate the tray at least twice a day. My trays have never come close to melting….
Pin this to find later!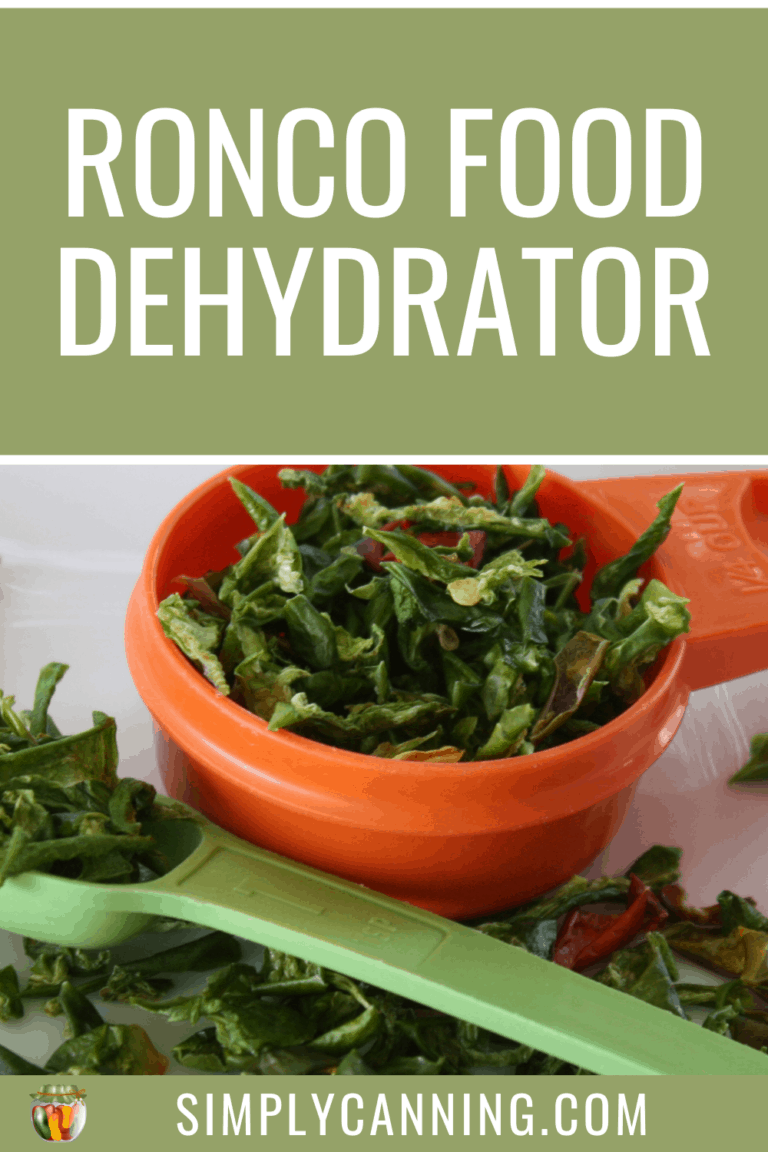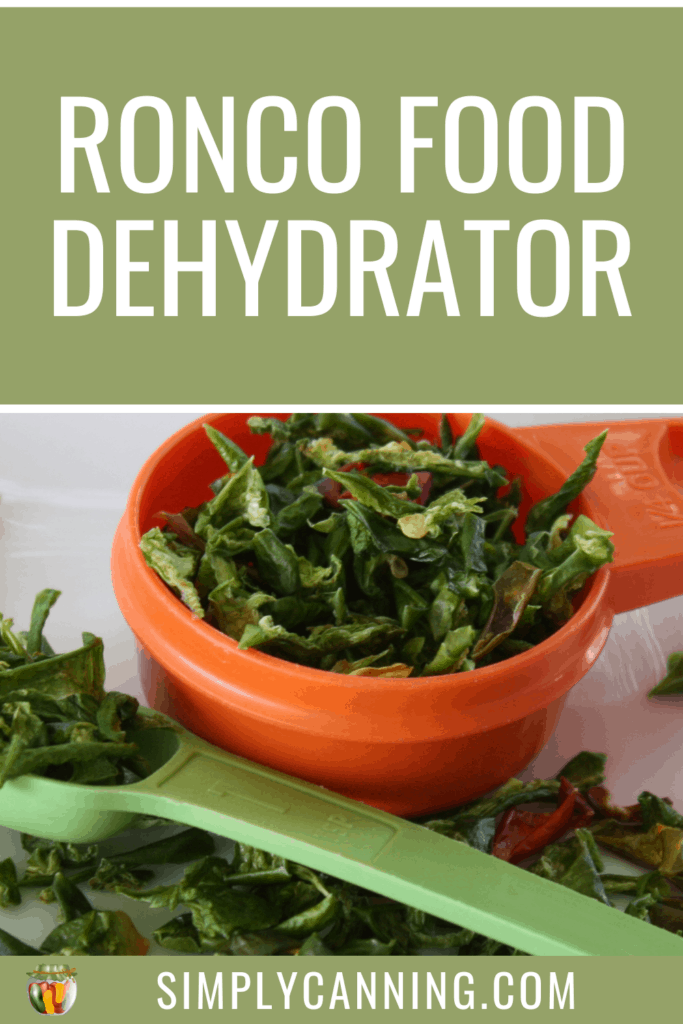 Related Pages
I'm a long time canner but, dehydrating fruit does have some advantages. Drying gives you healthy easy to store snacks. Peaches and Pears are the best!!
Learn everything you need to know about dehydrating food at SimplyCanning.com
Dehydrating Foods, How to dry zucchini, both chips and diced.
Page last updated: 3/10/2021