With Sharon Peterson
I was looking for a way to create a new pinto beans recipe. I found some runny grape jam in the pantry. I tried something new that might sound crazy to you.
I have fond memories of 4 wheeling and camping with my family and our friends while growing up. I remember campfires, high steep rocky roads, and beans with grape jelly. Yes we added a dollop of grape jelly to our cooked beans. It was delicious!
I have a few jars of grape jam that did not set up. (it happens) I was cooking some beans and I had the brilliant idea to cook it in that runny grape jam!
First try was a flop. (it happens too)
I tried to cook the beans from dry with the jam. I soaked the beans overnight in water like I usually do. Then in the morning rinsed the beans off and added them to my crockpot. I added a bit of leftover ham, some onions, salt, and 1 pint runny grape jam. Then I added enough water to cover the beans well.
Cooked all day…. Put in fridge overnight. Then cooked all the next day….. beans are still crunchy?!?
Sigh. I believe it was either the salt added too soon (I've read that the salt will inhibit the beans from cooking) or something to do with the sugar in the jam. Bummer. The beans were just not getting soft. The chickens enjoyed it!
But I'm determined! 2nd Try = Pinto Beans Recipe
Try number 2. Worked perfect! Here is what I did.
Rinse 2 cups dried pinto beans. Cover with cold water and let soak overnight.
In the morning rinse the beans well, add to the crockpot and add enough clean water to cover. Water should be an inch or two above the beans. Cook on low until beans are soft maybe just a bit underdone. But not too much.
Drain the beans, reserving some of the cooking liquid. Put the beans back in the pot with 1 cup onion chopped. I did not have any ham left but you could add ham, bacon or other meats now if you like.
Pour 1 pint of runny grape jam over beans. Add enough cooking liquid back into the pot so the beans are covered. I had to add about ½ pint. Add in a tsp of salt and pepper to taste.
Cook on low for a couple hours until beans and onions are soft. I served with some homemade corn crackers.
If you have home canned beans already cooked. Just drain and dump in the crock pot and go from there. No pre-soaking or bean cooking time needed!
Pinto Beans Recipe with Runny Grape Jam…… just like when I was a kid, adding a dollop of grape jelly to my canned beans while sitting around a campfire!
Try it….. you might like it.
Related Pages: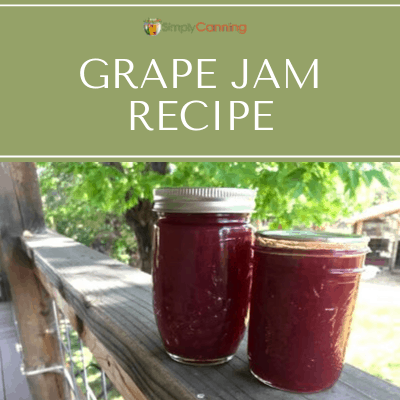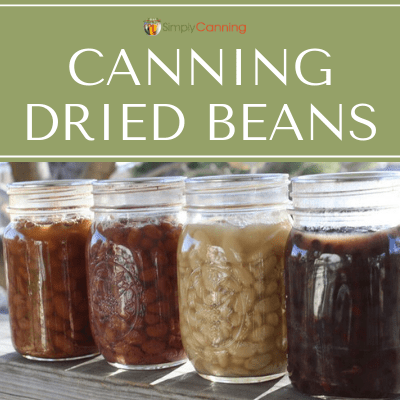 Home › Simple Cooking › Grape Jam Pinto Beans Recipe