Nesco Food Dehydrator is one of the leading names in food dehydration and has been for more than 30 years.
Nesco Food Dehydrators do not require any tray rotation, because of the Converge-a-Flow technology used to evenly dry food. This circulates the air, and then the air is forced out across the trays in a horizontal direction. This also helps to not mix the flavoring of different foods.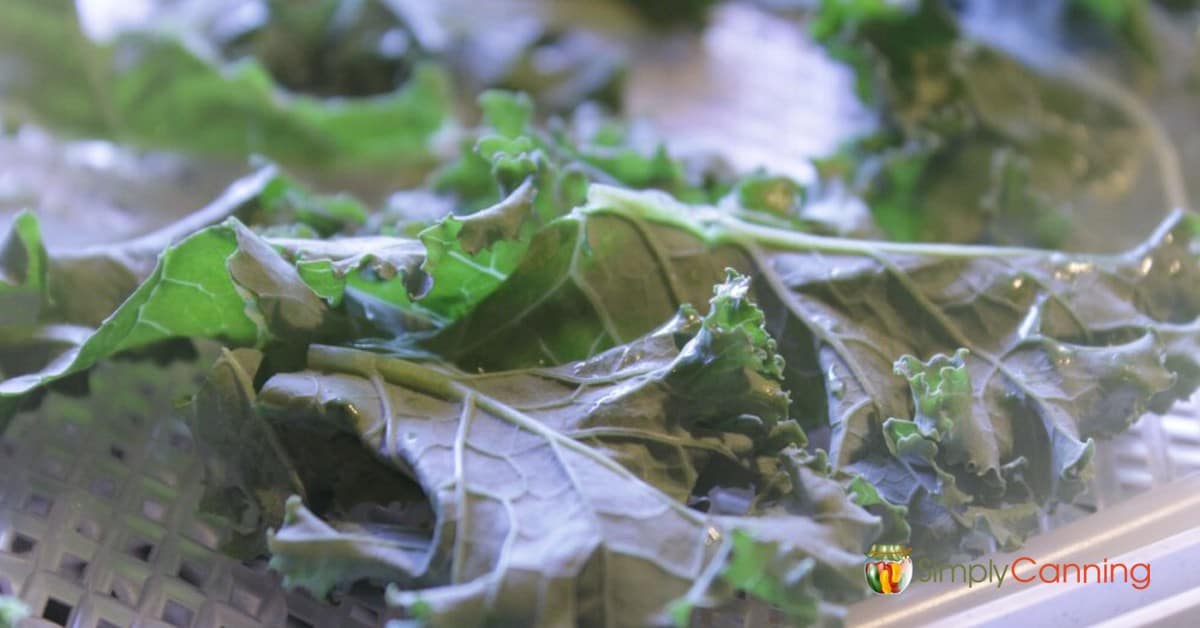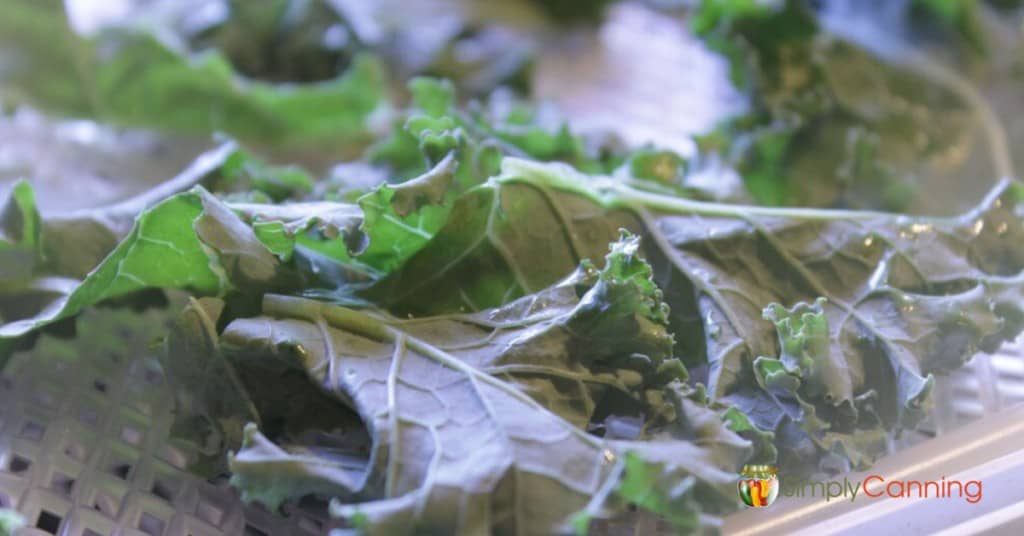 From Facebook Fan Kelly … I think I am naming her Joan. My dehydrator is big and loud….. Kinda like Joan Rivers (big as in busty, not as in fat). Like Joan Rivers, she gets the job done…. So Joan it is 😉 IJS haha
Learn all about Nesco Food Dehydrators here!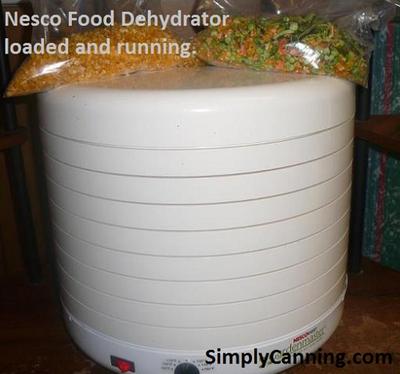 Nesco food dehydrators are suitable for both beginners and those who have been dehydrating food for years, and no matter what the food, the Nesco range of food dehydrators can handle it.
The Nesco/American Harvest Dehydrator is a unit that offers all of the important factors when choosing a food dehydrator:
The ability to accurately control the temperature
A good flow of air around the unit
Plenty of space for the food that is being dehydrated
Nesco food Dehydrators can be found on Amazon.
Choose from a Wide Range of Nesco Food Dehydrators
The FD-1020 Gardenmaster Digital Pro Food Dehydrator comes with 5 trays and up to 20 trays can be added. This model comes complete with a 52-page recipe and instruction book, 1 solid sheet, 1 mesh sheet, and 1 packet of jerky spice to make great-tasting beef or venison jerky. There is also a digital timer that is programmable for up to 48 hours.
The FD-28JX Jerky Xpress Food Dehydrator is a fixed temperature dehydrator and comes with 4, 13 1/2″ in diameter trays, a jerky gun with 3 tips, and 4 spice and cure packs.
The FD-39 Food Dehydrator comes with a clear top and 4, 13 1/2″ in diameter clear trays and can be expanded with up to 7 trays.
The FD-75PR Snackmaster Pro 700 Watt Food Dehydrator comes with 5 trays and is expandable to 12. There is an adjustable thermostat that allows you to dry different foods using the proper temperature.
The FD-37 Food Dehydrator comes with four speckled 13 1/2″ in diameter trays and is expandable up to 7 trays.
The FD-1010 Gardenmaster Pro Food Dehydrator is a massive dehydrator; it comes with 5 trays, but it is expandable to 30! The unit is capable of drying in hours, not days.
The FD-60 Snackmaster® Express Food Dehydrator is perfect for simple snacks and comes with 4, 13 1/2″ in diameter trays, 1 fruit roll sheet, and 2 original jerky spice packs.
The FD-80 Snackmaster® Square Dehydrator & Jerky Maker comes with 4 square trays and is expandable up to 8 trays. This unit also has an adjustable thermostat.
The FD-35 Snackmaster® Entr'ee Food Dehydrator is another small, yet very efficient dehydrator. It comes with 5 trays and can be expanded up to 7.
The FD-61 Snackmaster® Encore Food Dehydrator comes with 4, 13 1/2″ in diameter trays and is expandable up to 12 trays.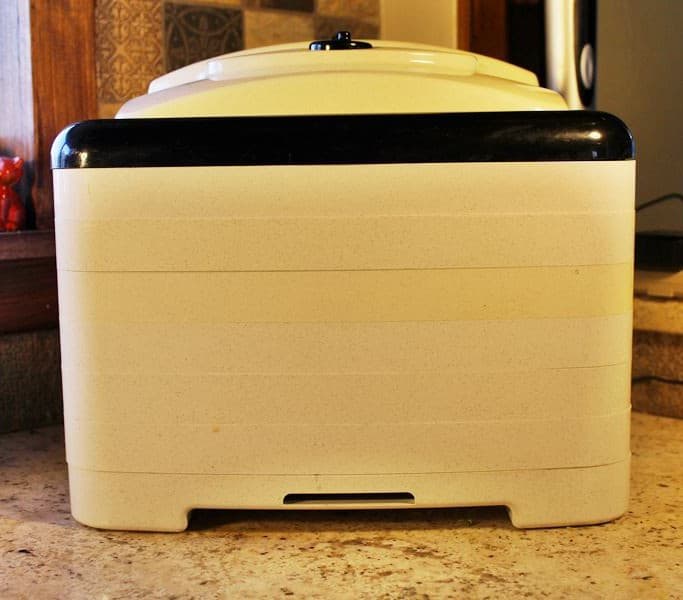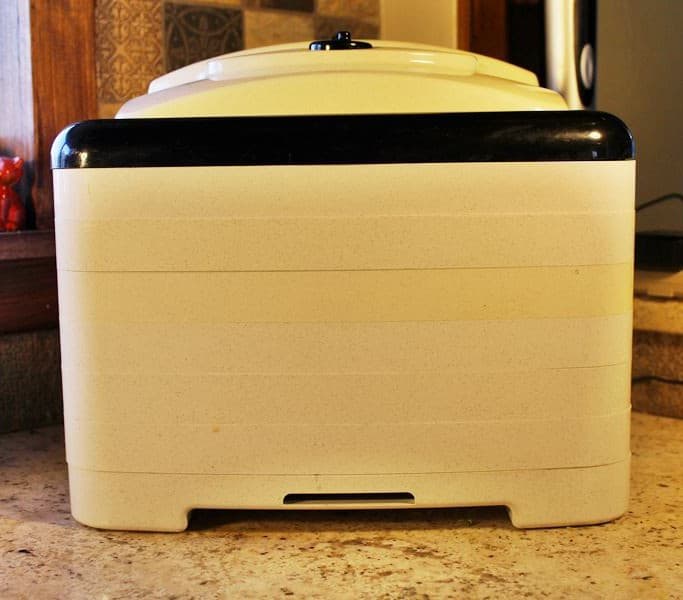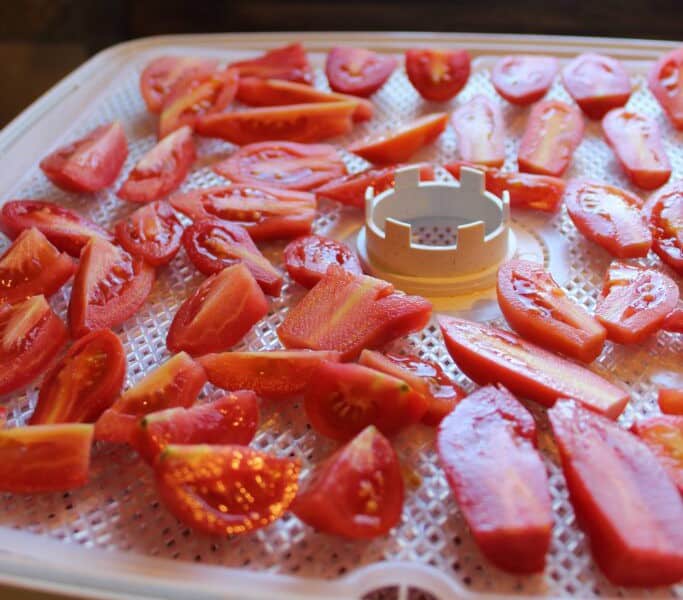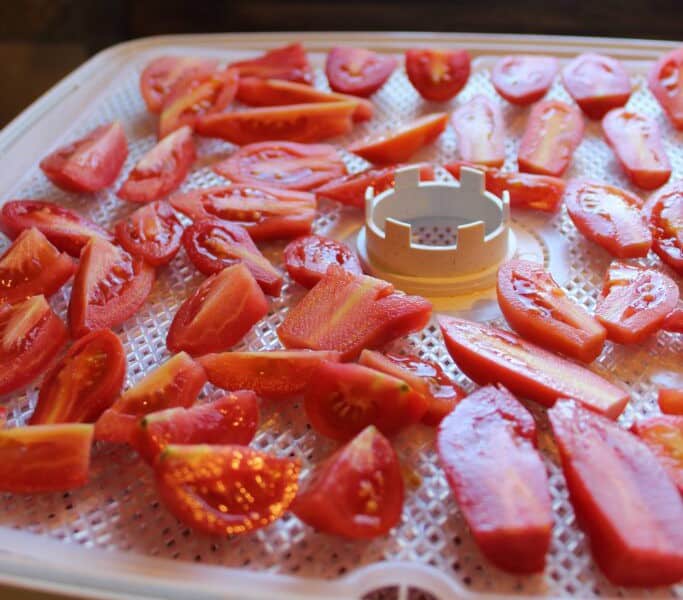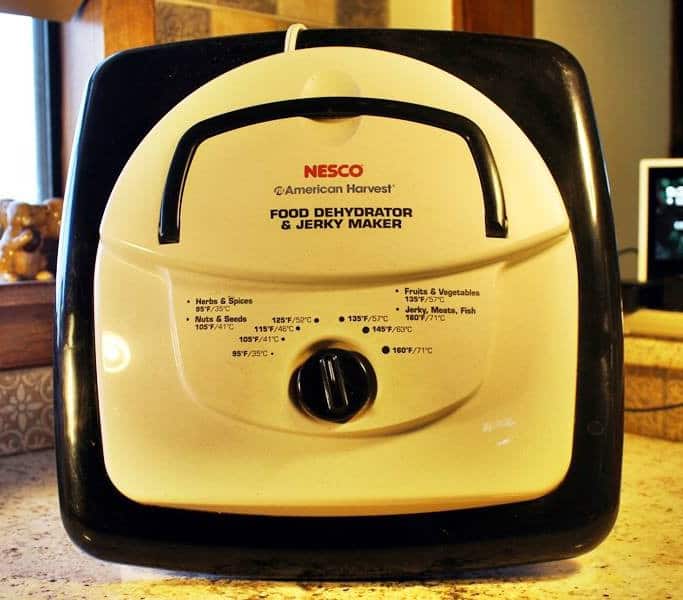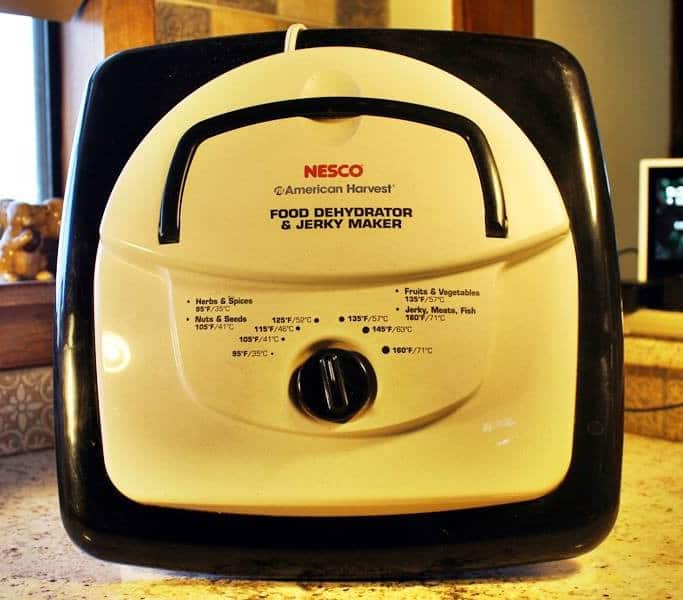 Photo Credits: Kristi Stone at Stone Family Farmstead
The American Harvest Collection
The American Harvest Collection comes in a variety of sizes, shapes, and kits.
The FD-60 includes 4 trays and can be expanded to 12
The FD-80 includes 4 trays and can be expanded to 8 and is a square model
The FD-1020 includes 5 trays and can be expanded to 20
The FD-1018P, for those who dehydrate in bulk, comes with 8 trays and can be expanded to 30
American Harvest Dehydrators can be found on Amazon here.
Besides the ability to expand with more trays, the collection has several add-on features, including handy fruit roll-up sheets and a pretty nifty "All-in-One Jerky Gun Kit".
These food dehydrators are able to deal with a variety of foods, including beef, various fruits and vegetables, herbs, and peppers. The unit has the added advantage of being able to run for long periods of time, so the user will not have any worries about the unit overheating.
The unit is able to dehydrate some foods in half the time of other units, and the trays are resilient enough not to crack with usage or cleaning. In addition, there is no need to rotate the trays as the drying is even and efficient throughout the unit.
The only disadvantage of the unit is that reviewers say it is a little on the loud side.
The American Harvest is considered to be a solid unit and is a reasonable investment for anyone looking for a dehydrator.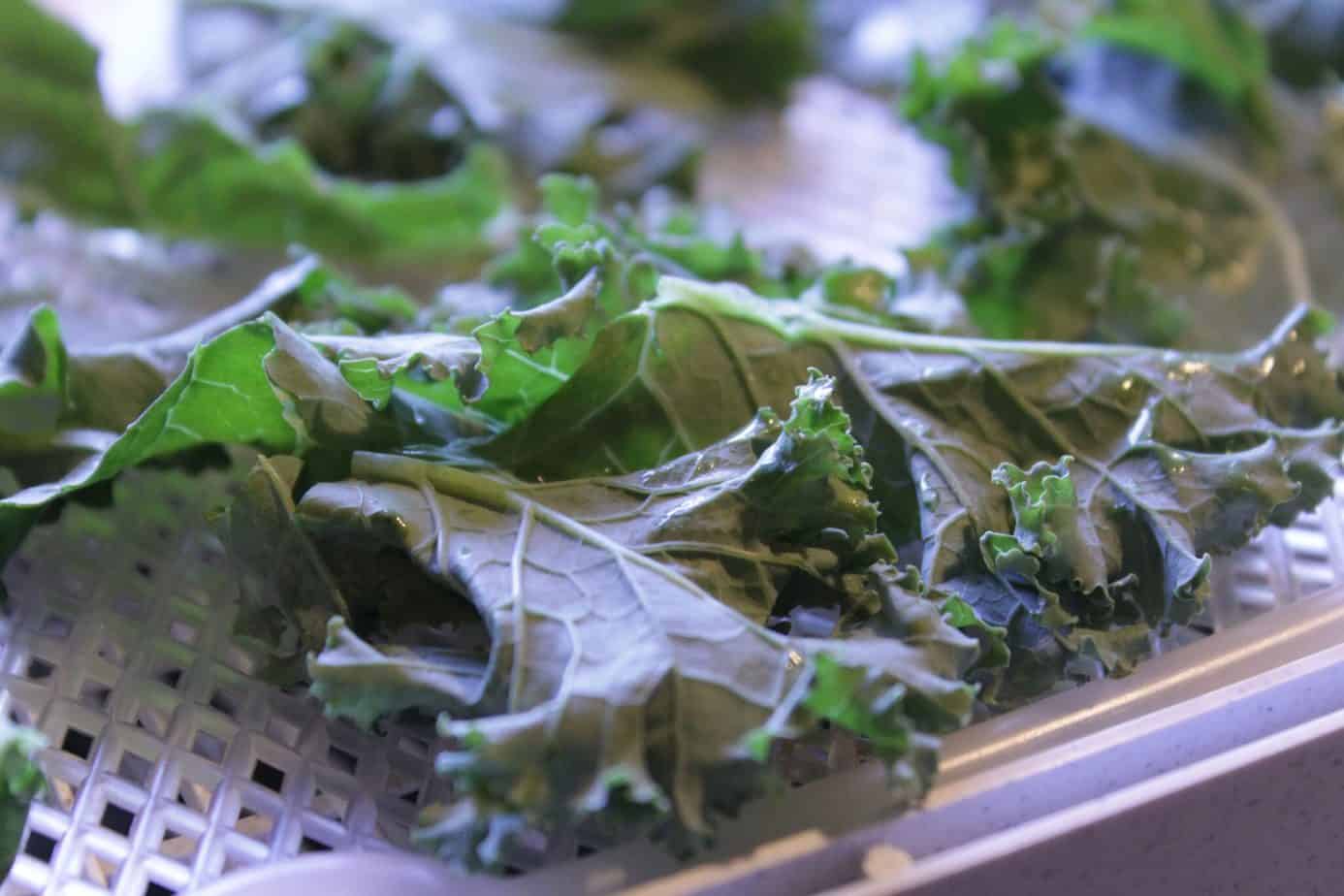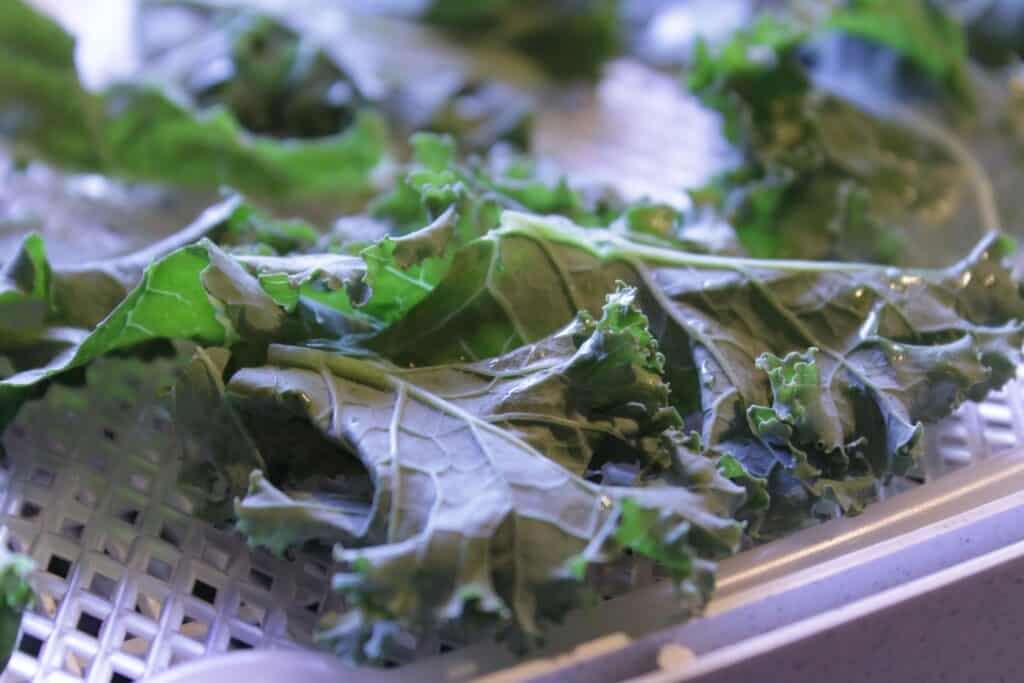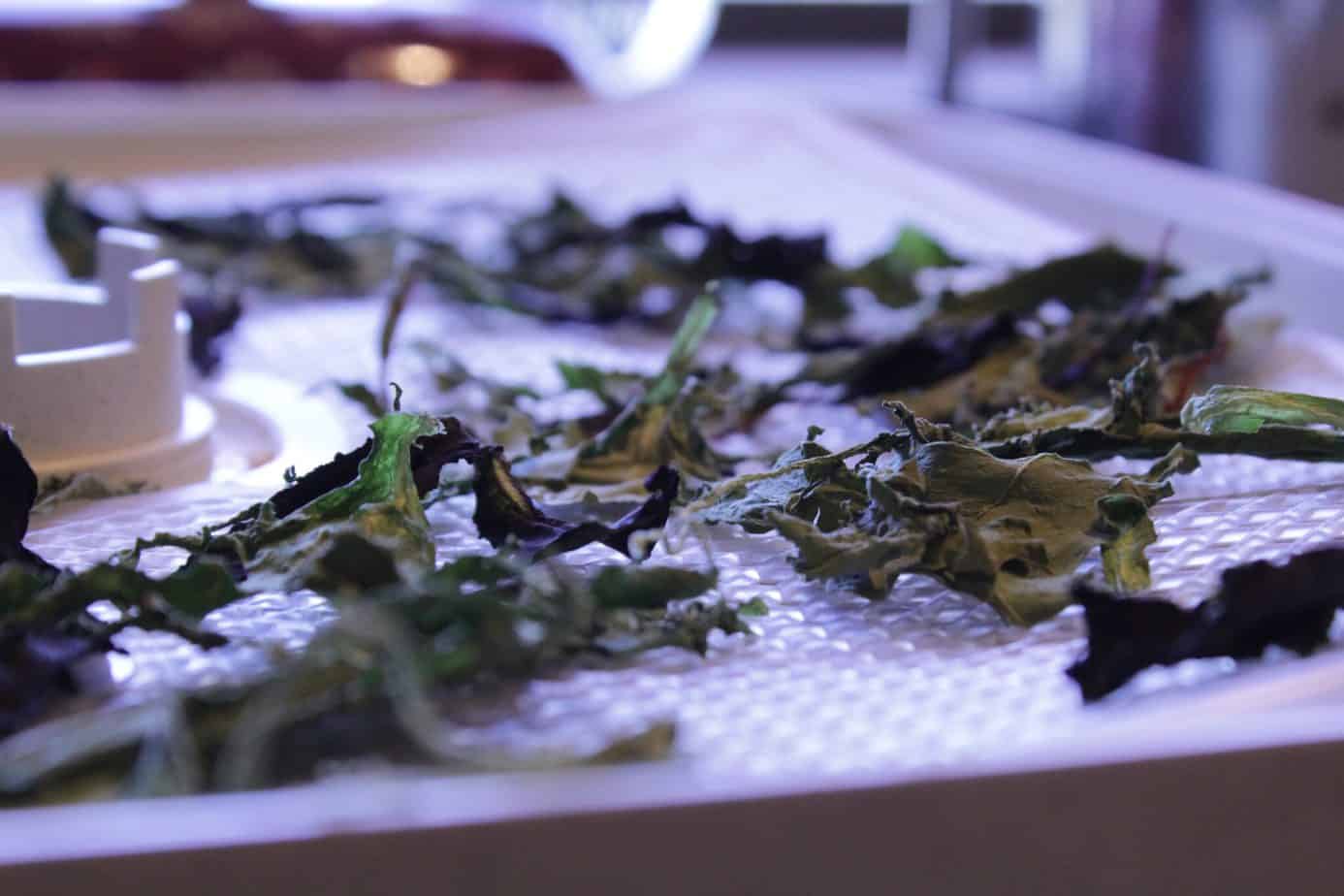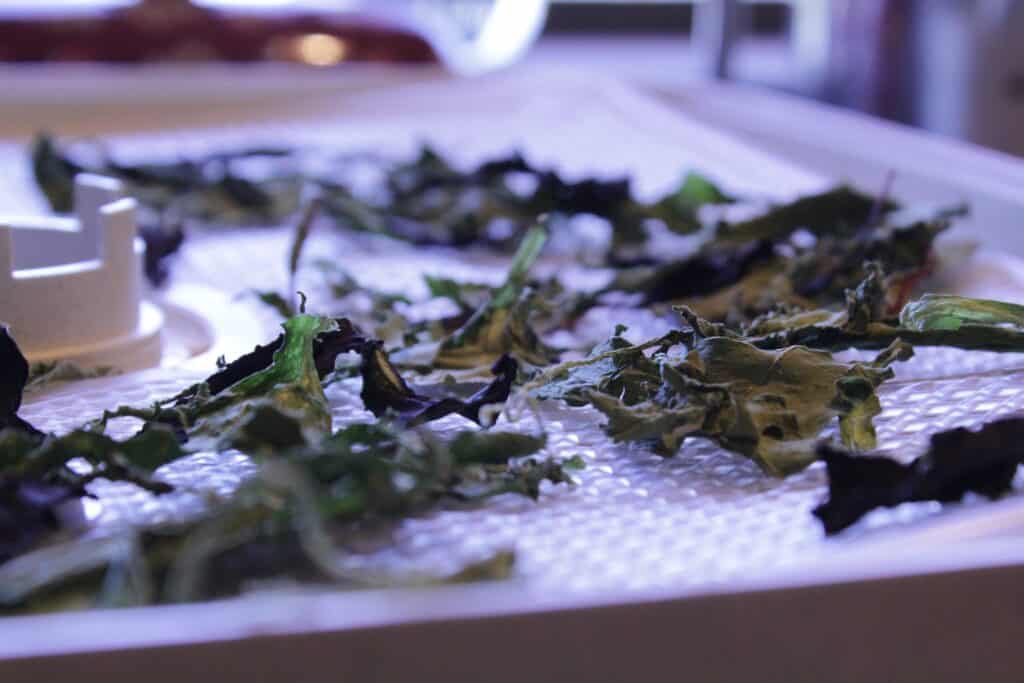 Photo Credits: Kristi Stone at Stone Family Farmstead
Comments from Readers
Nesco
by: Jeri
I am getting the NESCO/American Harvest Food Dehydrator
I will be dehydrating pumpkin puree
---
Dont Have to Be Costly
by: MAF
Have Loved Dehydrating food for Years (HATE waste) I got my Nesco Dehydrator last year when a friend needed to borrow my old dehydrator. She wasn't sure if she would use it often enough to make the investment so I Lent her Mine.
I'd been happy with it except that its fan was on the bottom so as things dried or dripped before they dried it ran into the fan and was hard to clean.
While she had it I ran across a Nesco in a Flea Market for $12 And the fan was on the top so no dripping problem. Only trouble is no temp control. But I can live with out that . I can still expand it so when my friend found she loved dehydrating as much as I do I told her to keep my old one.
I even dehydrate commercial products that I can no longer use in a singe meal for my family (Empty nesters) Such as our favorite spaghetti , sauce. We might use a half jar. Every time I stuck it in the fridge it was spoiled before we could spaghetti. again.
Just measure, I write down this amount, dehydrate until crispy, and grind into powder. When ready to use just add enough H20 to equal the original volume and it's ready in about the same time as Hamburger Helper.
Hope this helps get you thinking of all the other type things you use that you can dehydrate and then share the wealth of knowledge thats out there just waiting to be spread.
MAF
---
Nesco professional
by: Anonymous
My Nesco Food dehydrator is round with heat/fan in top. I do sometimes rearrange trays to get things to dry more evenly. I like mine but wish it had a fan only setting since I often use it outdoors in summer to keep the house cooler. I like that extra accessories are easily available through Amazon and it is plenty of dehydrator for me.
---
Best of the Best
by: Christine
Nesco is the best! I dehydrate all year, farmers market has specials whether mushrooms, celery onion or squash, I grab them and dehydrate them. The Nesco is fast and efficient. I highly recommend it to all my friends I have the 700 watts and it is the greatest ever. Will be trying Jerky this year had to many veggies to spare the time for jerky last year but will this year.
In North Carolina with so much humidity certain items take a bit longer, but in the winter makes good for added heat and things dry fast! I have just finished 4 bags of yellow squash (sale items 99cents a bag) in less then a couple of hours they were done. Having sliced them with a mandolin it only took 5 minutes to set 5 trays up. Nice!
---
Love my Nesco Food Dehydrator
by: Supernana
I love my dehydrator. I use it several times a week now. Gardening everyday, canning, dehydrating and freezing. Do all this is one of my passions. Dehydrating and making so many things from the dry ed things, rubs, spices, snacks, veggies for later, the list could go on and on. Thanks Nesco
---
Old Faithful Nesco Snackmaster
by: Anonymous
I've been using mine for over 20 years. Often run it with 12 trays (the max recommended). I have enough save a screens to use one in each tray which I nearly always do. Makes removal and cleaning easier. I also have a bunch of fruit role up trays which I usually use for jerky making.
If I dehydrate drippy things, like tomatoes, I put a roll up in the bottom tray to keep drips off the top of the dehydrator itself. Love mine, and it is still going strong after a lot of use. The only time I've had a problem with trays melting is when I put the two part ones in the dishwasher. Definitely recommend hand washing.
---
melted trays
by: Anonymous
I had 2 of these they both quit at the same time and melted the trays 1 was only a year old was very sad about this other was 2 yrs old and I didn't have them on high either only on veggie 135
---
A Nesco FD-80
by: Anonymous
I own a Nesco Food Dehydrator FD-80 and I love it. It is the first I have owned with the fan. crispy banana chips take 3 days, but they are perfect for grinding .
I recommend it to everyone that asks.
---
FD1010 Gardenmaster
by: Dawn
I LOVE this dehydrator! I actually have and use all 30 trays. When using that many trays, it does take longer to dehydrate, but worth it. Drying time for 5-7 trays is a snap and super fast!
---
like my Nesco Food Dehydrator
by: Anonymous
I have the square Nesco 80 and I have been happy with it.. I have done many batches of vegetables, apples and other fruits I would love to have the Excalibur, but didn't want to spend the $$$ for something that I wasn't sure that I was going to like… I found this Nesco at a good price, and have since bought 4 more trays. I will someday get that Excalibur, but will continue to use my Nesco until it dies..
---
FD 60 Snackmaster
by: Jan
I have the FD 60, and have added two extra trays, plus have four fruit leather trays, and four clean screens for when I am drying small fruits like elderberries or smaller herbs. It does a fantastic job, is slightly noisy, but I don't mind. I actually love the hum, to remind me to do some checking occasionally.
I've dried tons of different fruits and veggies, made some mistakes, learned from them, and keep on trying! It certainly gets a workout during garden season, and in the winter, we love making fruit leathers from seasonal fruits of summer, thawed, pureed and mixed with applesauce. Nothing better!
---
I just got this one…
by: Susan
A Nesco Food Dehydrator FD-80. It's the square one and I've only dehydrated a full load of peppers. It took longer than I anticipated…but I think the main problem was that I set it outside (very humid East Texas) and when I had been running about 15 hours decided that I was trying to dehydrate the whole of my yard (lol).
I brought it in the house….and could tell it was doing a much more efficient job. I am very pleased with this product. We have all kinds of plans for it. Today I am dehydrating almonds…and as soon as I get the shipment of fruit leather trays…we'll start on that. My grandkids can't wait.
---
non adjustable temps
by: Anonymous
My gardenmaster with adjustable temperature control is wonderful. As a backup, I bought a snack master/jerky maker which has a fixed temperature. The fixed temperature is not a good deal unless you have tie to constantly check your produce you are trying to dry. Otherwise it will burn/brown your vegetables if left on too long.
---
Nesco food dehydrator
by: Anonymous
I have the Fd 61 and i think it is the best thing since sliced bread i am now up to 10 trays and it works wonderfully this years garden was much more productive than most years and i have had the poor machine running almost 24/7 for the last 3 weeks and not a lick of problems. i would definitely recommend it to any one of my many friends … as i already have cant wait until next year im going to try many other fruits and veggies look out farmers market here I come
---
FD-37
by: Melanie
I have the Nesco Food Dehydrator FD 37 and I really like it. I use it for fruits, vegetables and some herbs. It dries quickly and evenly but isn't terribly quiet – though that is a bit of a bonus to keep me from forgetting I'm using it!
I've purchased the optional fruit leather trays and though my first attempt was not the greatest I do plan to try them again.
---
Nesco Food Dehydrator FD 80
by: Elaine
I have the Nesco FD 80 Square dehydrator and I love it. I especially love the shape.
This machine is very quiet. Sometimes I don't even realize that it is running until you are right next to it.
I have used it to make some doggie treats like plain dried sweet potato and slices of banana.
Now that the garden is almost finished, I am drying herbs.
I had looked at lots of other brands and models before choosing this one and I know I made the best choice for my needs.
---
NESCO Dehydrator
by: Jessica
I have an FD 75 PR Nesco food dehydrator.
I love it! I am still learning how to use it, but it is lots of fun, and I am enjoying eating healthier because of it.
I can't wait to do all the summer snacks and treats I can make with it…dying to do a watermelon!
So far so good, and I think I am about the only person in Korea dehydrating their own fruits and veggies. Most people around here just buy stuff already dried.
It is a blast and I love discovering what I can do with it!
---
Love my dehydrator
by: Anonymous
Dehydrating is how I started with my food presevation. I own the American Harvest Dehydrator and I just love it. I have expanded to the max 12 trays. I usually use 8-10 at a time. I have all the add on items they offer. I have made beef jerky, dehydrated many different vegetables and fruits.
I even make chicken jerky as a treat for my dog. You can do so much with it. It is a little loud, but I typically start it out in the evening and let it dehydrate overnight. I highly recommend this brand. I have used it so much this summer that I am thinking of purchasing a second unit.
---
American Harvest
by: Cindy
I've been using American Harvest dehydrato for 35 years. Still have my orginal snackmaster. In fact I have 5 (loaners). I also have a Garden master that I had 22 trays on this summer. Worked like a dream. If you are only going to buy one dehydrator, you will love the American Harvest.
---
Love it !!
by: vicki
I worked there back in 2000. Purchased a FD-26 and a FD-40 We do make jerky. Great dehydrator.
Love it.
---
Nesco/American Harvest FD60
by: Diane
I love my FD60! I found one for $20 (only used a couple of times), and added 4 more trays (easy to find). This gives me 8 trays, with the option of adding 4 more.
I love being able to choose the temperature I want, and that the motor & fan are on TOP of the unit (not down where they will get dripped on). It's not as fancy as an Excalibur, but totally does the job it's meant to do, and for a lot less money!
---
American Harvest is great
by: Star
Mine is about 20 years old and still going strong. Recommend it to anyone getting started. You can add trays, which I have done, and it will serve you well for many years. It's a little bit of an investment, but you get what you pay for and then some. Being circular, the air flow is even.
---
Nesco Food Dehydrator
by: Suzanne Louis
I love mine! Bought it at a garage sale for $3, like new. Love it for drying my spices, Basil dries overnight. Just picked apples so going to try it for that. If good, will try veggies next. Let you all know, soon
---
American Harvest Food Dehydrator
by: Lisa Manning
I love it. It was my Mom's.
We found it in the attic, she hadn't used it for some time. I cleaned it up then started it up. It's been going for over a week now non stop.
Perfect results. I've dried oranges, grapefruit, apples and grapes. Also onions, potatoes, tomatoes and even leftover rice, all with wonderful results.
Related Pages
Learn everything you need to know about dehydrating food at SimplyCanning.com
Food Dehydrator Review Page: What is the best model, brand and type? Click here and see what others think.
Dehydrating Tomatoes, How to dry tomatoes in a food dehydrator.
Pin this to find later!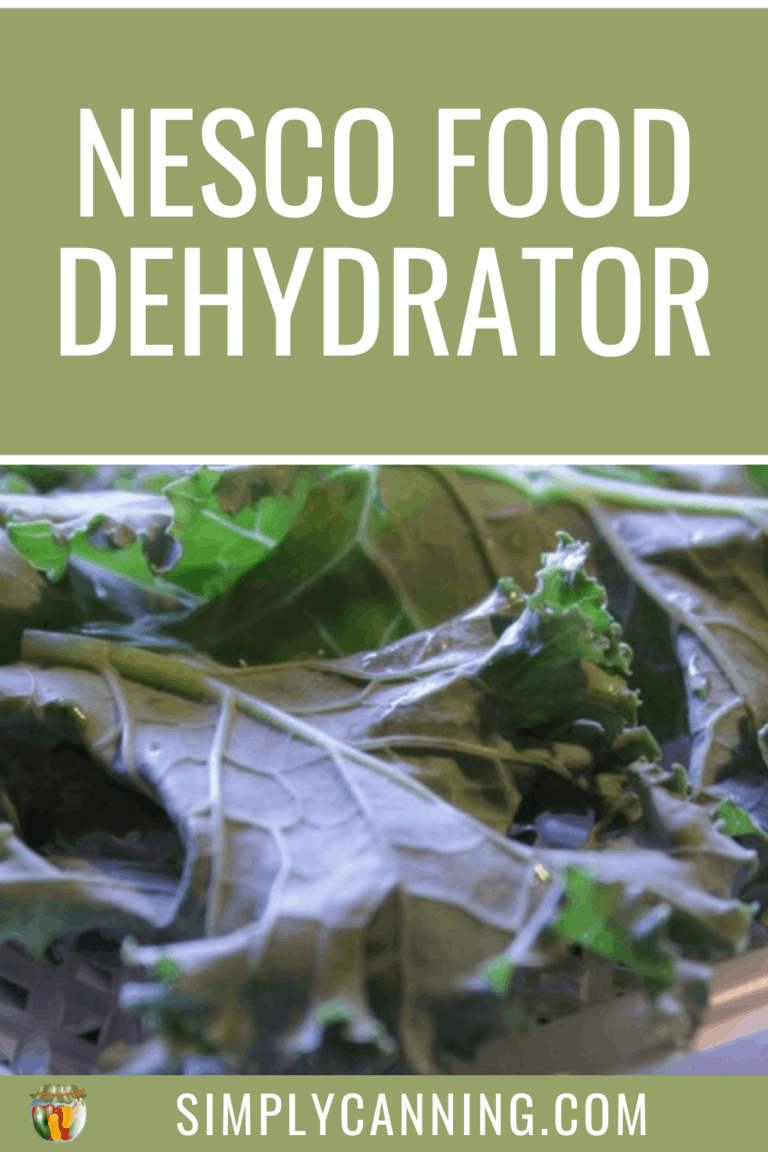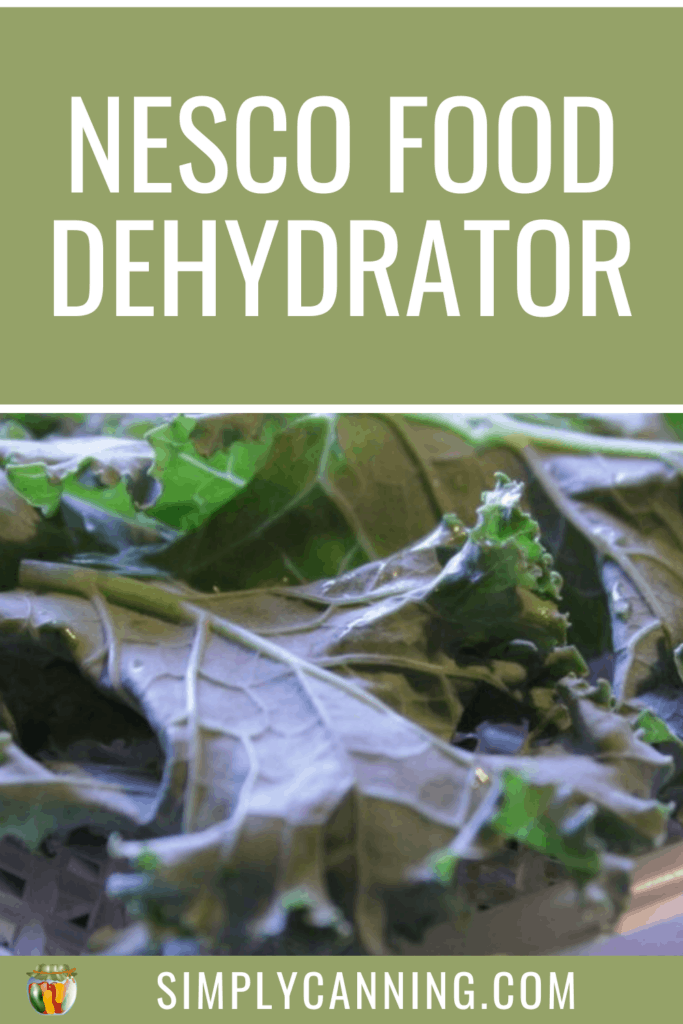 Page last updated: 3/10/2021