The Magic Chef Food Dehydrator has both a fan and a heater. The unit itself is created from plastic and there are 5 trays included, giving it a good capacity, but still keeping the size of the dehydrator manageable.
The Magic Chef Food Dehydrator measures 7.4 inches x 13 inches and, thanks to the fan, the food is not supposed to need to be rotated – although if you do rotate it, that will certainly help the process and will ensure your foods are dehydrated evenly.
The stacking trays make the Magic Chef Food Dehydrator a very simple unit to use, and the see-through lid is great for keeping an eye on the progress of your foods.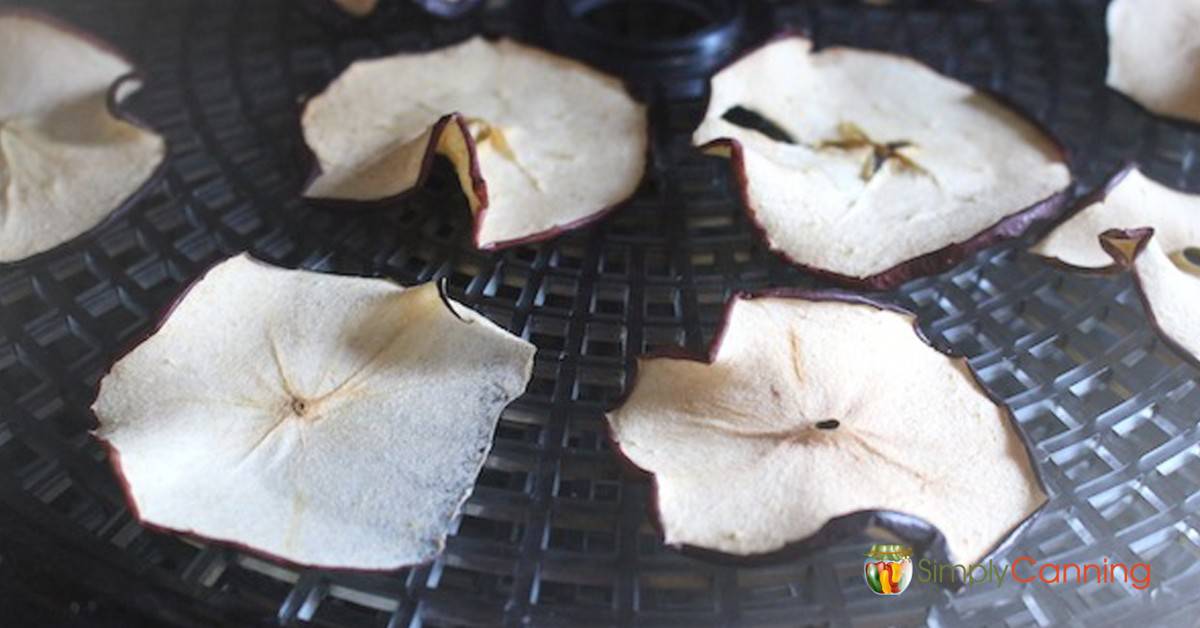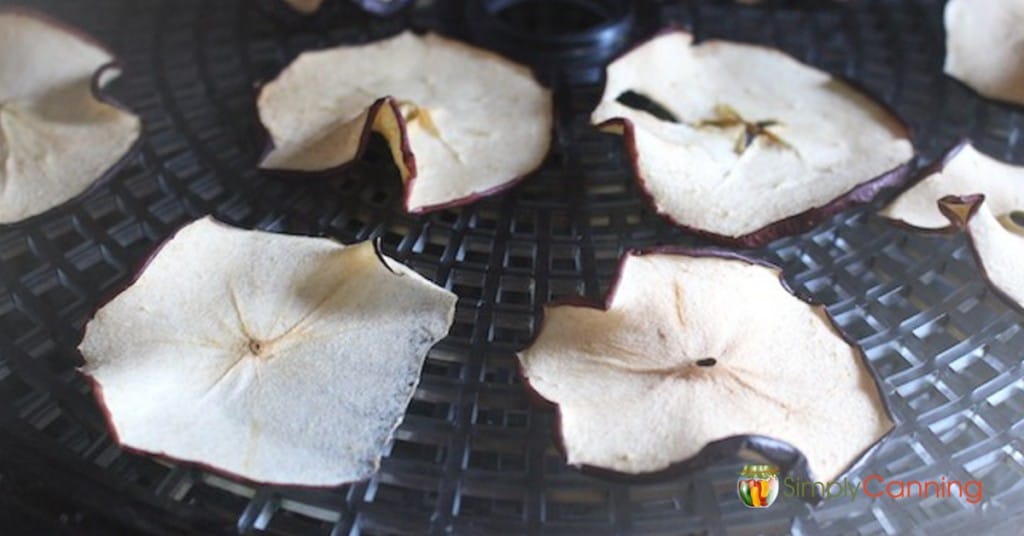 Important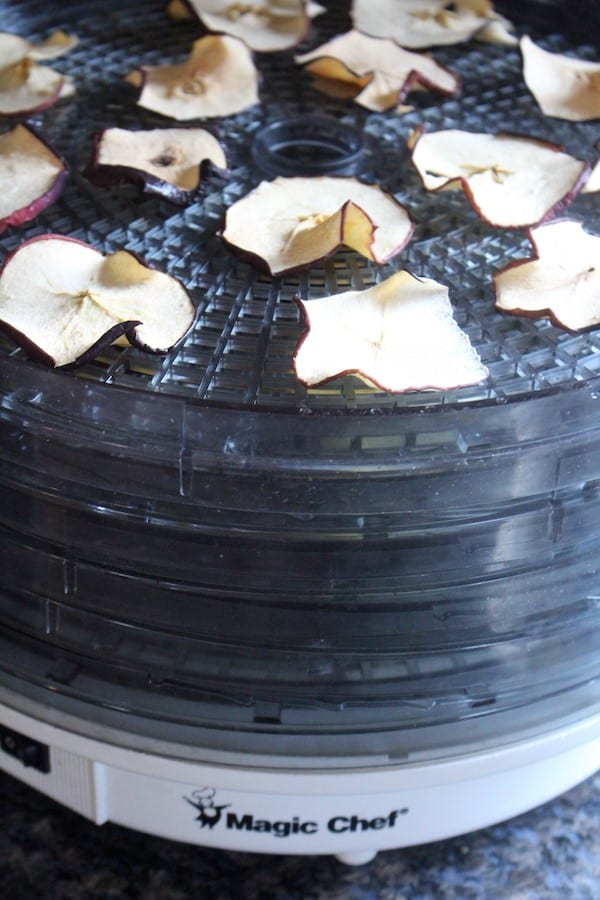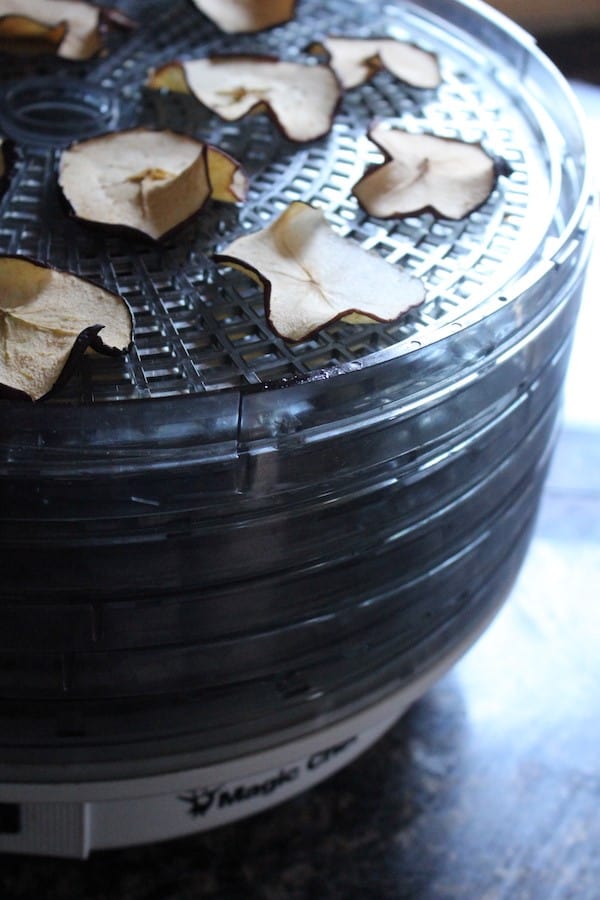 Photo Credits: Ashley Adamant of Practical Self Reliance.
One thing that I discovered is… as far as I can tell, the Magic Chef Food Dehydrator is no longer manufactured.
You may find these used and in good working condition. I've seen them at Amazon on occasion. However, be aware that finding the user manuals with directions may be more difficult.
I'd have to give my opinion that these are probably not a good deal, unless you find one very inexpensively.
If you are using one of these units and are frustrated at your dehydrating efforts, consider giving a better quality dehydrator a chance. Just below I've linked to other dehydrator brands and reviews. Check them out.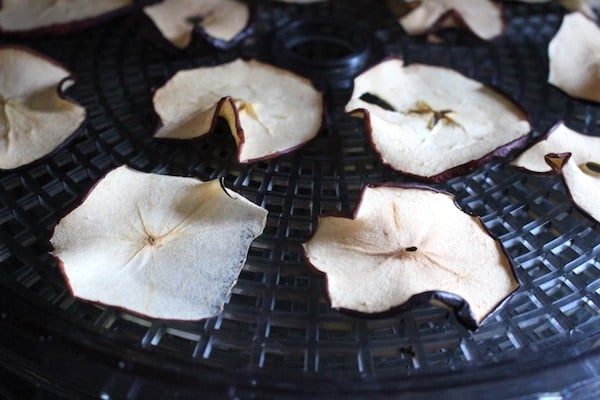 What Do You Think of the Magic Chef Food Dehydrator?
Do you use a Magic Chef Food Dehydrator? Let me know what you think of it (good or bad).
Reader Comments
My little helper
by: Sunshine.girl
I am using mine as I'm reading all the comments. I have a model 470. I can't find my manual, had this one for over 15 years. I just got done making several pounds of venison jerky and now I'm drying zucchini. I just love my little machine. My husband wanted to throw it out several times, but has since changed his mind after tasting the jerky it made. I guess he never realized how all those tomatoes were done.
---
need parts
by: Betty
Have had this dehydrator for many years and nee replacement trays for it. mine are brittle since is use it so much.
---
Response for JT
by: Elizabeth
The plastic "thingy" you wondered about is used to make fruit leather. You puree whatever fruit you desire, pour a thin layer on the dish and dry as usual. Cool for a minute and roll into a cylinder. Yum!
---
My Magic Chef
by: ElizabethAnonymous
I do have a Magic chef, I am dehydrating mushrooms as we speak. I have had this unit for about 15 years and the only reason it does not get five stars is because it does not have a temperature control. It has a fan and a heater. However, I have dried lots of produce with it and have been very happy with the results.
---
Instruction book?
by: JT
Hey All,
I just got a magic chef LD-1010 and no instruction booklet, does anyone have a pdf file or something they can email me? I would greatly appreciate it. Also, the one i bought came with this plastic plate sort of thingy, what is that for? and when im drying the meat wont any of the juices fall in to the base? Please Help!!!!!!
---
Old vs. New
by: Anonymous
I have a brand new still in the box one. Based on the comments made here I'm gonna start using it. I used a fan and the sun outside to dehydrate my fruits and veggies. I've done it the old school way for years. Now I'm going to try this.
---
Magic Chef
by: Anonymous
I was just given a used Magic Chef dehydrator that was only used a few times. I did not get the instruction book though. Mine has an adjustable vent on the cover and I'm still not sure how to best use it.
It seems to me if I leave the vent fairly closed that the temperature may get higher and obviously with it fully open the air will circulate better.
So far I've dehydrated plum slices, peach slices and blueberries. I am rotating the trays as the bottom trays are much warmer than the top and the outside of each tray gets dryer then the inside so I'm moving around on each tray also.
My biggest mistake so far has been madding my slices too thin, making them very difficult to pull off the tray. I'll try to get slices at lease 1/4″ next time. Ruthie
---
Magic Chef dehydrator is good
by: Anonymous
I like the heat and fan in the Magic Chef because I think it dries the food faster and more evenly, not having to turn it over.
Being vegan I am more aware of overheating food to retain as much nutrient value as possible. Dried food is the next best thing to fresh. Cooking and freezing destroys valuable enzymes that leaves food without nutritional value.
Related Pages
Excalibur Dehydrator: What's all the fuss about? If you're looking for a food dehydrator, take a look and find out!
Nesco Food Dehydrator has been a leading name in food dehydration for more than 30 years, using patented technology proven to dry foods quicker and more evenly.
Food Dehydrator Review Page: What is the best model, brand and type? Click here and see what others think.
Pin this to find later!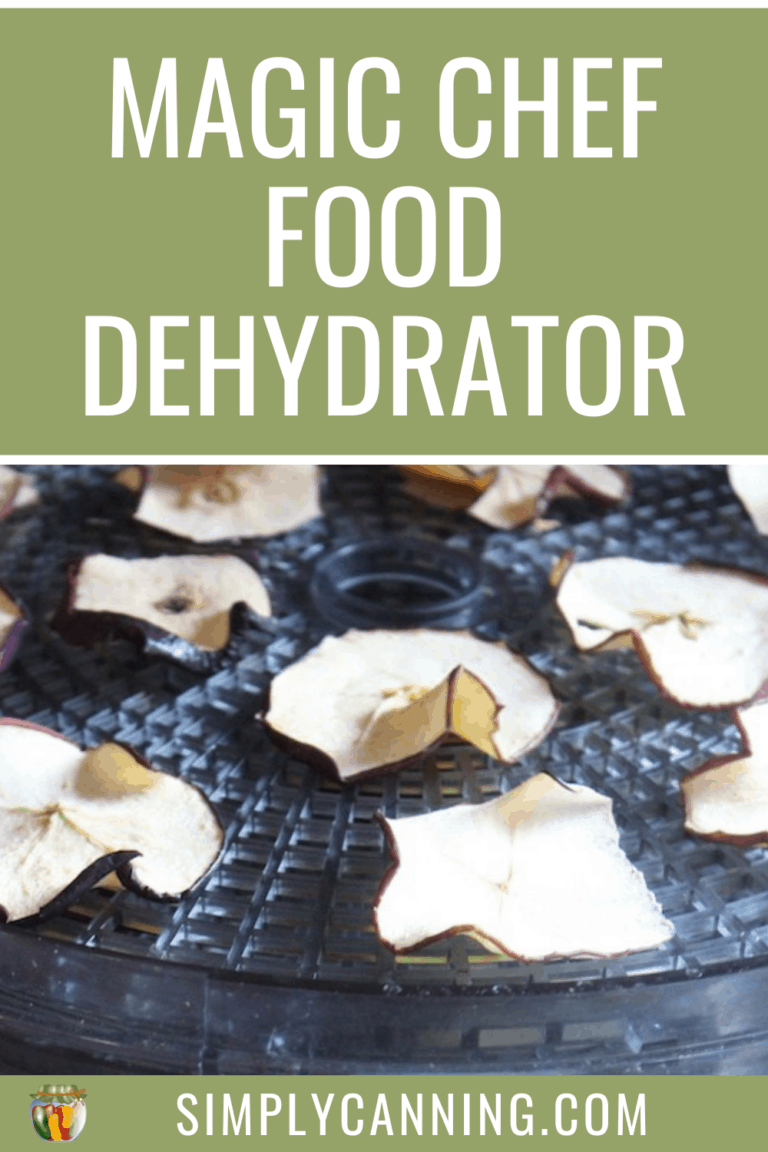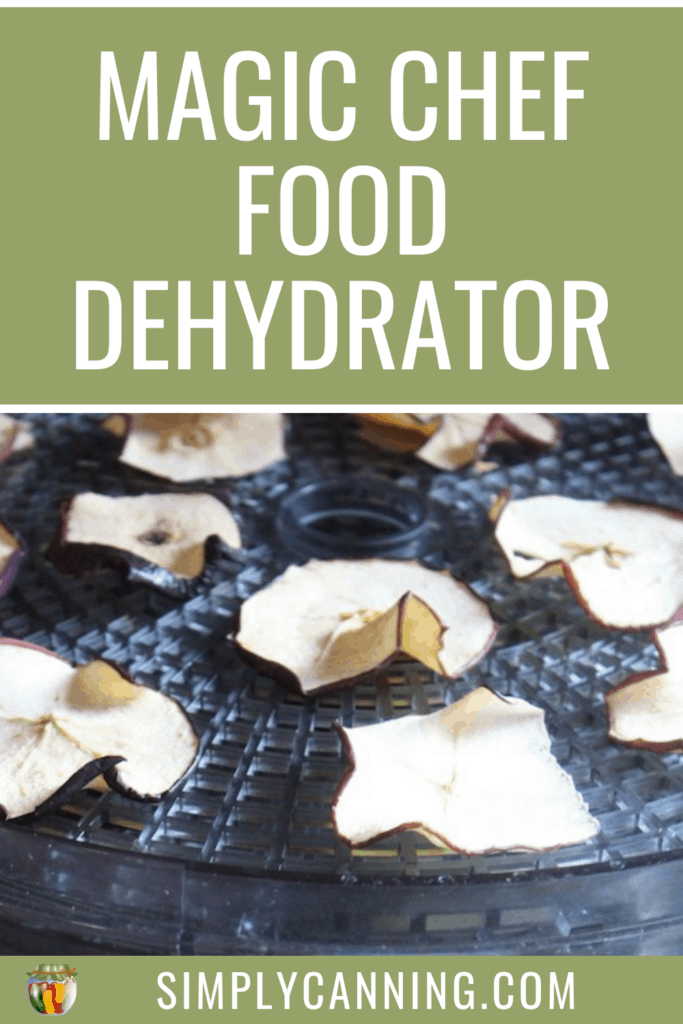 Page last updated: 6/5/2020